September 8th, 2011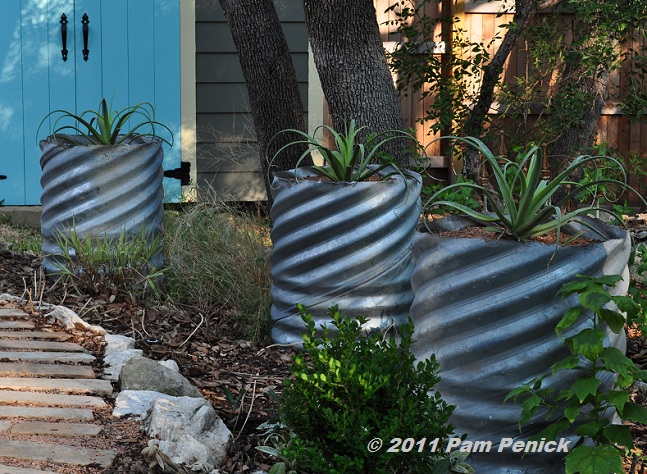 I have a thing for using galvanized steel containers in the garden, as you may know from my collection of stock-tank planters and ponds of various sizes. So naturally, when I first saw galvanized culvert pipes put to use as planters, I knew I'd have to have one. And now I have three! Here are my new culvert-pipe planters, with three wavy squid agaves (A. bracteosa) topping them off like a crazy hairdo.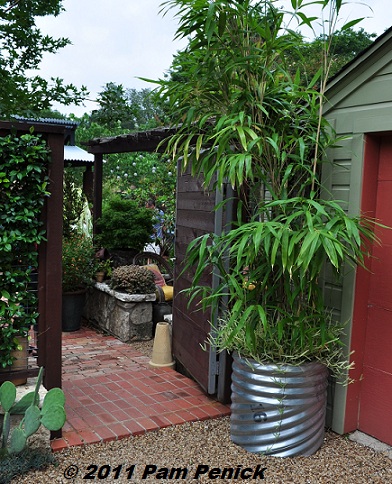 Culvert-pipe planters are fairly common around Austin, but I spotted this one, containing bamboo, in the Munsterman garden on a Dallas tour last spring.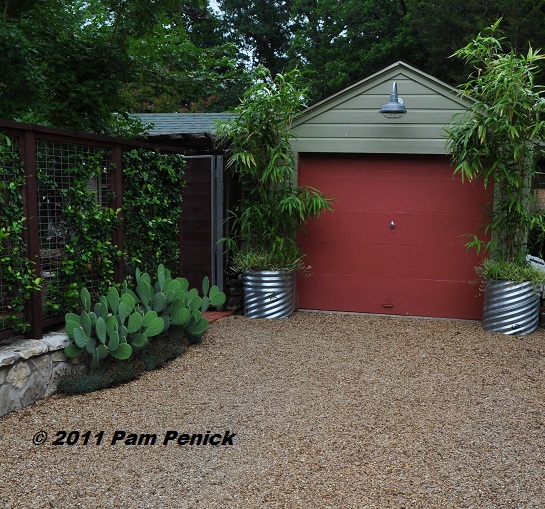 Here's another look. The owner, a landscape designer, used leftover drainage pipe from another project to make his garage-framing planters. I was smitten. But where to find these short pieces?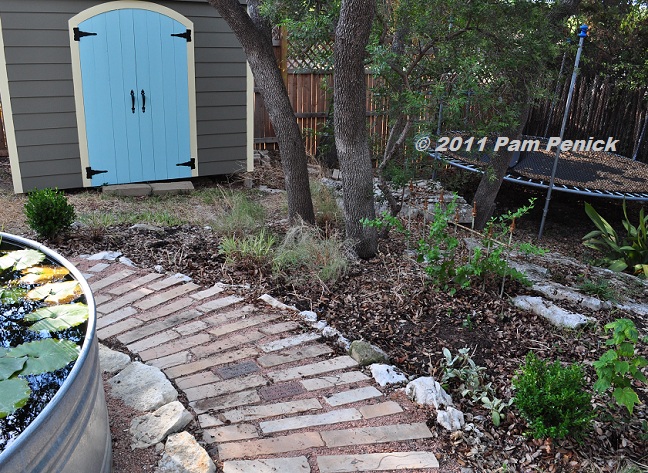 I already had a spot picked out for raised planters of some type. This shady bed, matted with live oak sprouts, has troubled me for three years, and last winter's hard freezes and this summer's extreme heat and drought didn't help.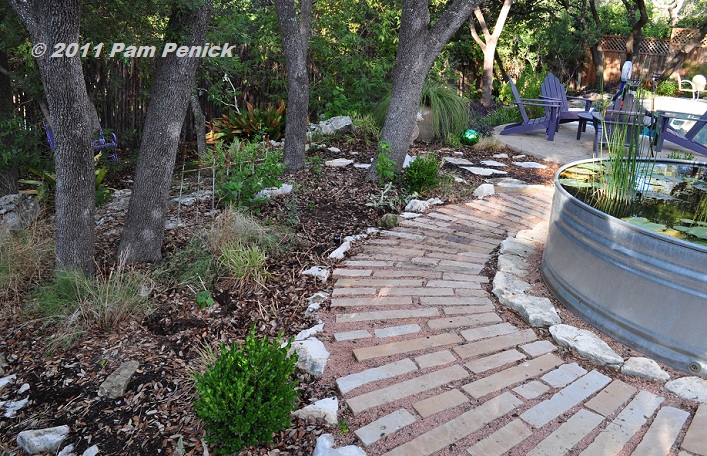 Also, I am trying to get some height in this bed to make up for a lower elevation, as it occupies the downhill side of my 8-foot stock-tank pond's circle garden. Height is needed for visual balance with the garden on the other side of the pond (not visible in this picture).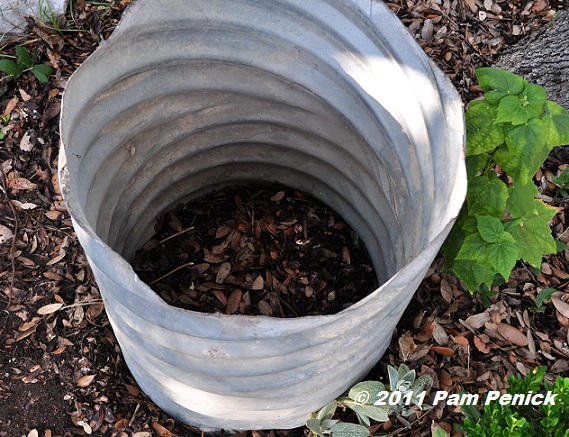 Every so often I'd peruse Craigslist for steel pipe or culvert pipe remnants, but the pipes were always too long, too expensive, and way out in the country. But a couple of weeks ago I found a listing for short remnants available in nearby Round Rock. Jackpot! I snapped up three 2-foot sections of 18-inch diameter pipe, plus a taller section that I plan to use in the future.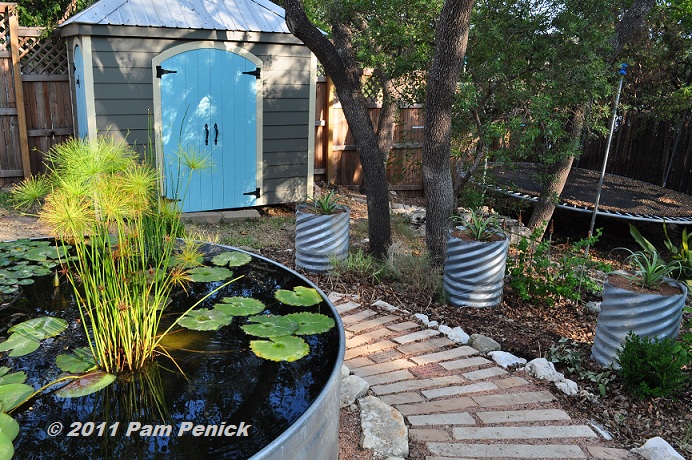 After carefully measuring to make sure they were equidistant from each other and level (you can't move these once they're planted because there's no bottom to hold the soil), I planted them up with a trio of squid agaves mulched in decomposed granite. Squid agave can handle some shade, it's evergreen and withstands (zone 8b) freezing weather, and it won't be too thirsty in summer.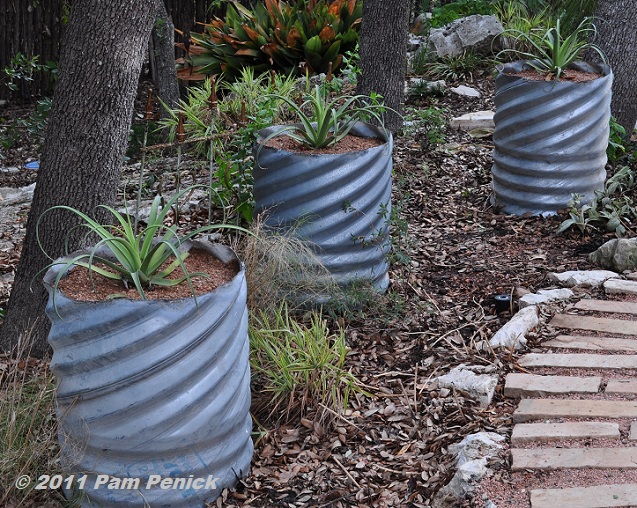 This fall I plan to add more 'Sparkler' sedge, lamb's ear, and 'Katie' ruellia to the foreground to soften the base of the planters. A little rain would be nice. Is that a pipe dream? I don't know. But until then I'm enjoying the swirling, shiny, culvert-pipe planters I've made.
All material © 2006-2011 by Pam Penick for Digging. Unauthorized reproduction prohibited.