August 16th, 2011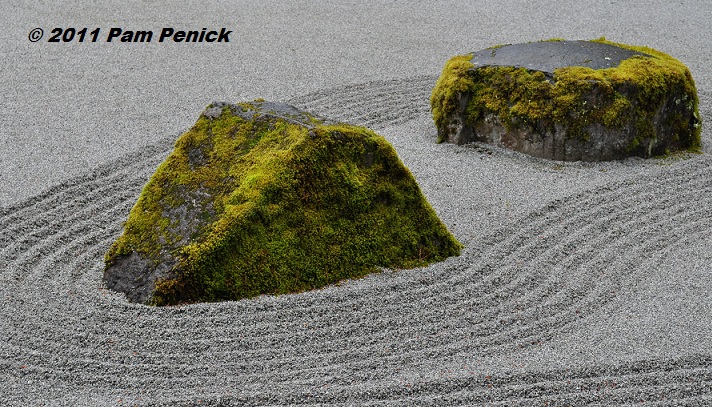 All of Texas is dreaming of rain dripping from eaves, trickling streams, and the feel of soft moss underfoot.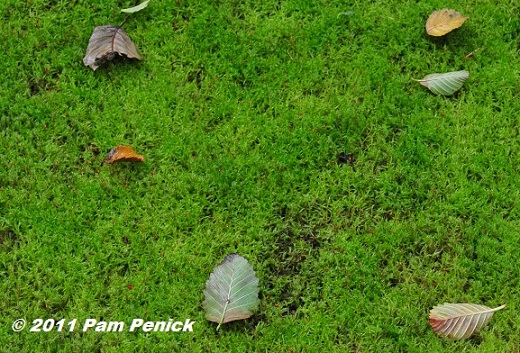 We're in a devastating drought that has turned our state brown. Even many of our iconic live oaks are showing stress. We desperately need rain.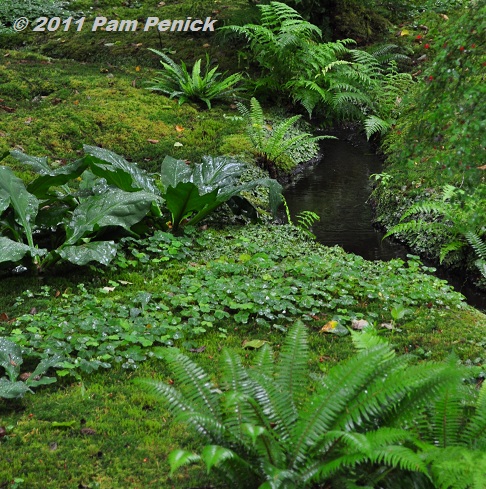 So for my August Foliage Follow-Up post, I give you moss, ferns, and water from the Bloedel Reserve on Bainbridge Island near Seattle. Imagine viewing this verdant garden with rain dripping down your collar. That's how I saw it. Ahhh. (More pics from the Bloedel will be coming soon.)
What foliage is inspiring you today? Join me in posting about your lovely leaves of August—it's called Foliage Follow-Up, and it's a way to remind ourselves of the importance of foliage in the garden. Just leave a comment on this post with a link to your foliage post so everyone can find you, and please link to me in your post.
All material © 2006-2011 by Pam Penick for Digging. Unauthorized reproduction prohibited.