July 18th, 2011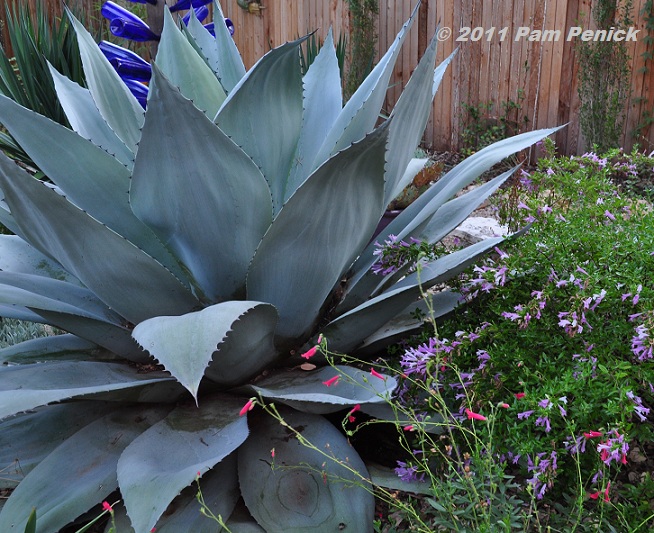 Moby, my 'Whale's Tongue' agave (Agave ovatifolia), sails through hot summer days in part-sun/bright shade, perched above most of the garden in a terraced bed. It's a ghostly white whale of a plant, about 5 feet in diameter, an iconic presence in my former garden and in my current one. Pictured too are native flowering evergreens rock penstemon (Penstemon baccharifolius) and Mexican oregano (Poliomintha longiflora).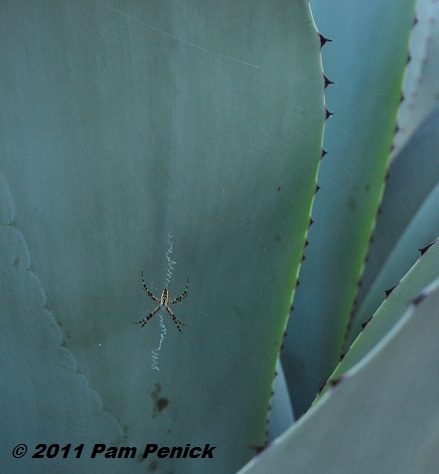 A small web-writing spider has set up shop amid its leaves. Don't you agree that the zig-zag in the web resembles the ghostly imprint marks on the agave's leaves (from when the leaves were furled)?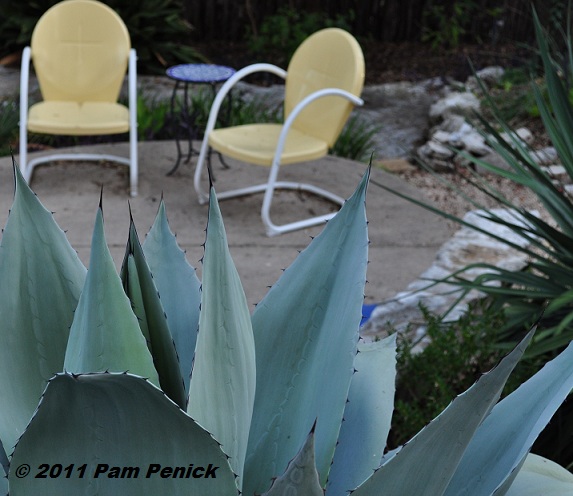 Another look at the imprint marks running down the center of each broad leaf. I love this agave. Sail on, Moby!
Note: My Plant This posts are written primarily for gardeners in central Texas. The plants I recommend are ones I've grown myself and have direct experience with. I wish I could provide more information about how these plants might perform in other parts of the country, but gardening knowledge is local. Consider checking your local online gardening forums to see if a particular plant might work in your region.
All material © 2006-2011 by Pam Penick for Digging. Unauthorized reproduction prohibited.