June 26th, 2011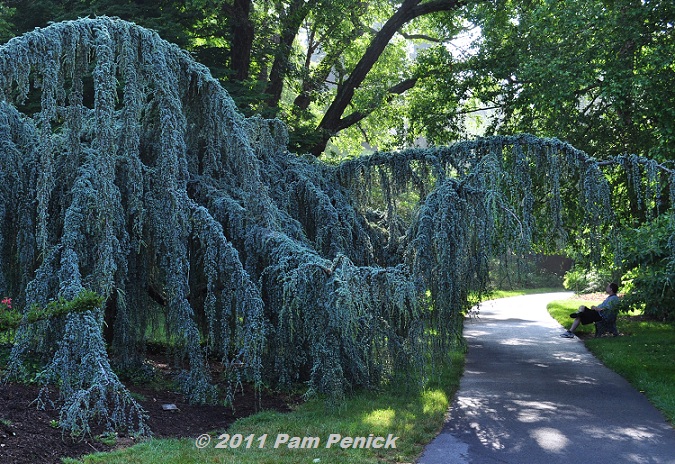 My favorite part of the extensive Biltmore House gardens, which I visited during a recent vacation in Asheville, North Carolina, was the Shrub Garden—a bit of a misnomer since it also contains a lot of spectacular specimen trees, like this weeping blue atlas cedar. Look at its monster arms undulating across the path to grab the man on the bench. Watch out!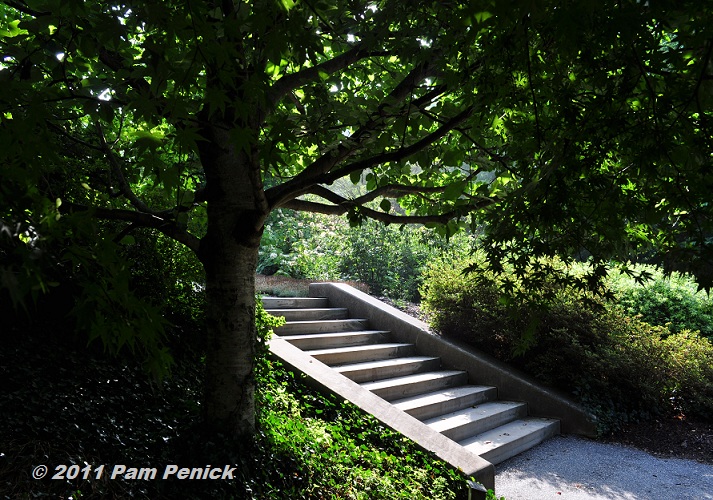 Frederick Law Olmsted designed the grounds of the estate, and he conceived the 4-acre Shrub Garden, according to Biltmore's website, as a "secluded and genial" strolling garden. It is sublime.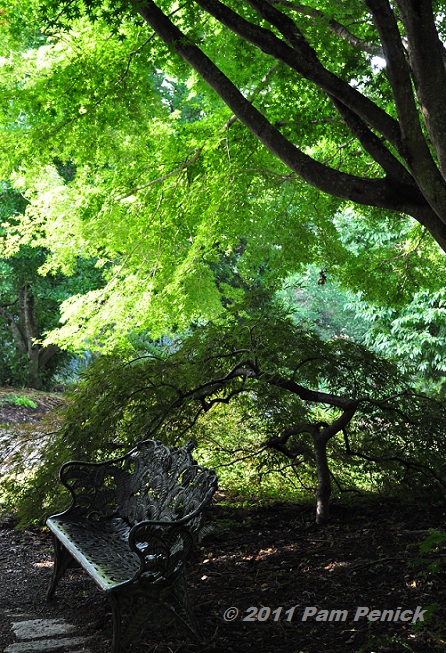 The trees are achingly beautiful and gracefully pruned.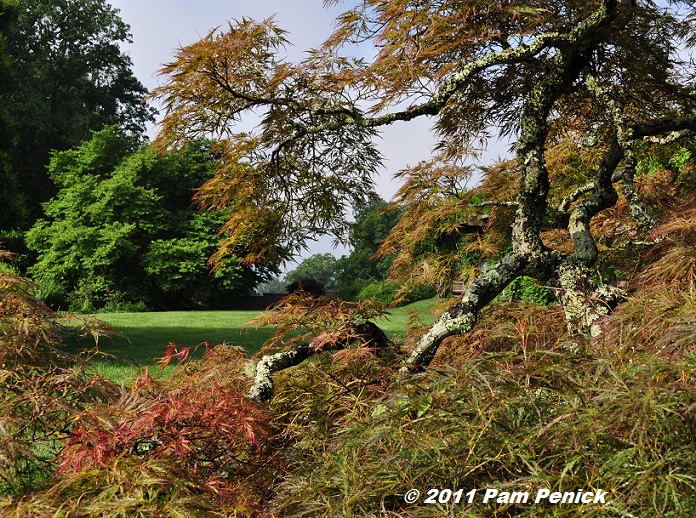 What I wouldn't give to have just one of these in my garden. Time and pruning skill. And more time. That's all it takes.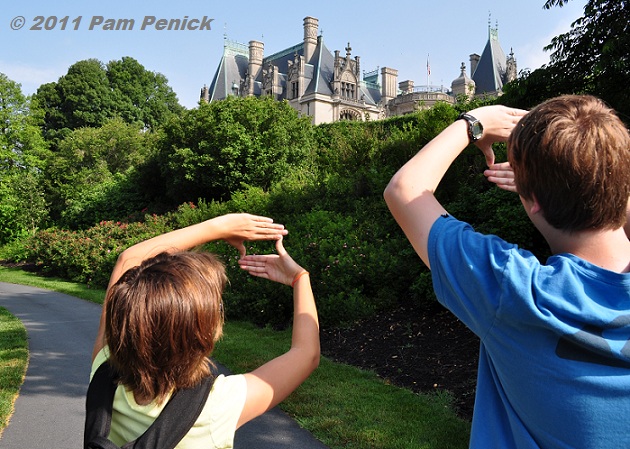 My kids enjoyed helping me frame some shots of Biltmore House over the garden wall.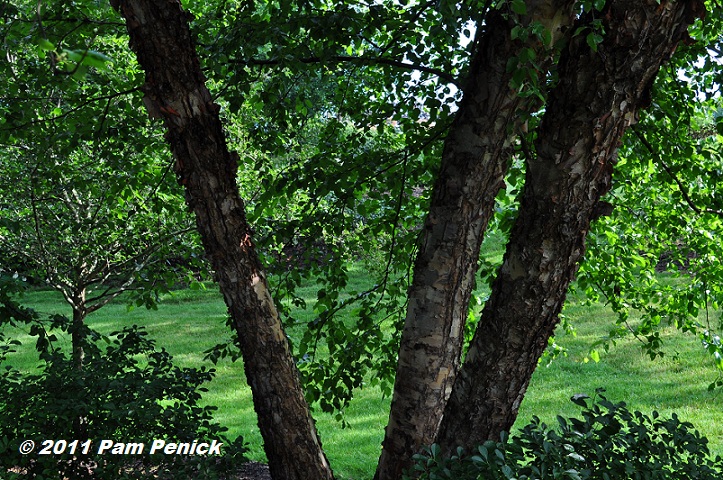 River birches, I believe.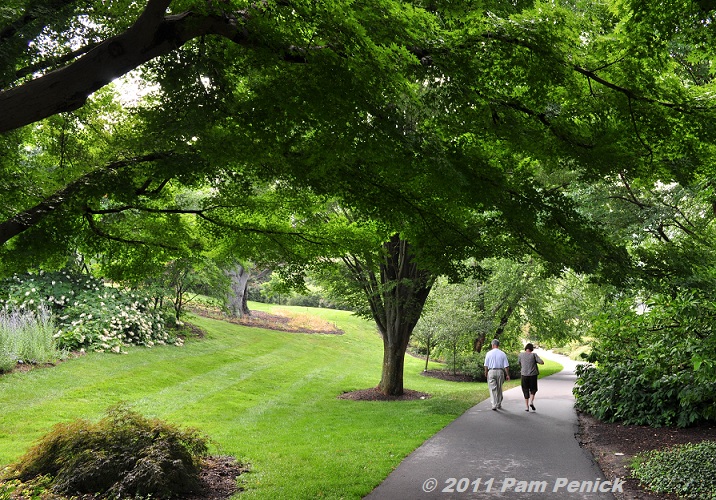 I could have spent hours here, strolling, sitting under the trees, and gazing up at the leafy ceiling.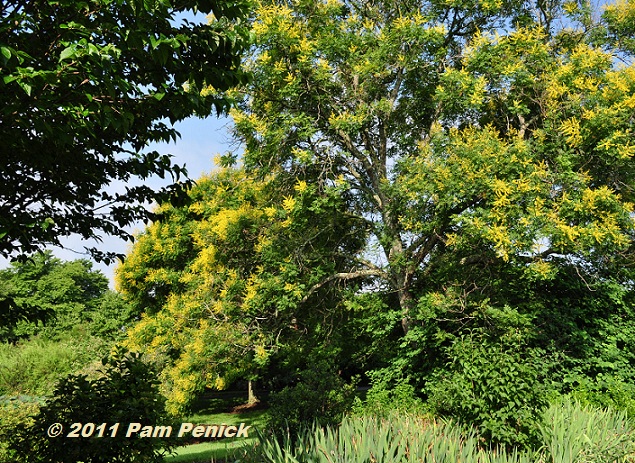 A golden rain tree was in full bloom, its buttery blossoms giving it the appearance of autumn in summer.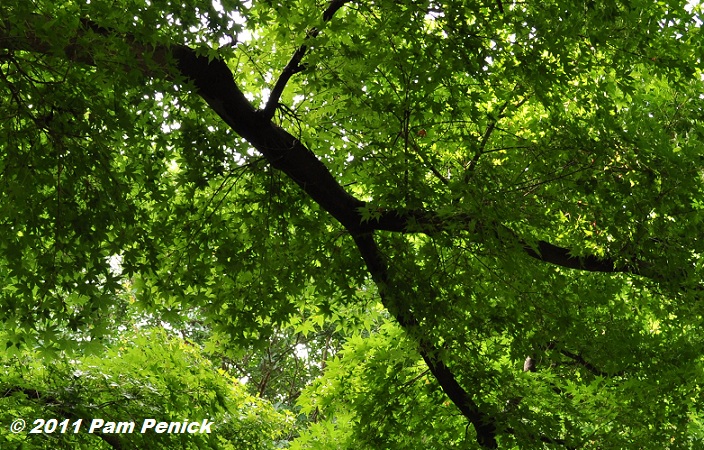 Japanese maple
Tune in Tuesday for pics of a lovely Biltmore garden border in my Garden Designers Roundtable post on Shade. After that I'll have a final post about Biltmore's conservatory garden. For yesterday's post about Biltmore's Esplanade and Italian Garden click here.
All material © 2006-2011 by Pam Penick for Digging. Unauthorized reproduction prohibited.