May 31st, 2011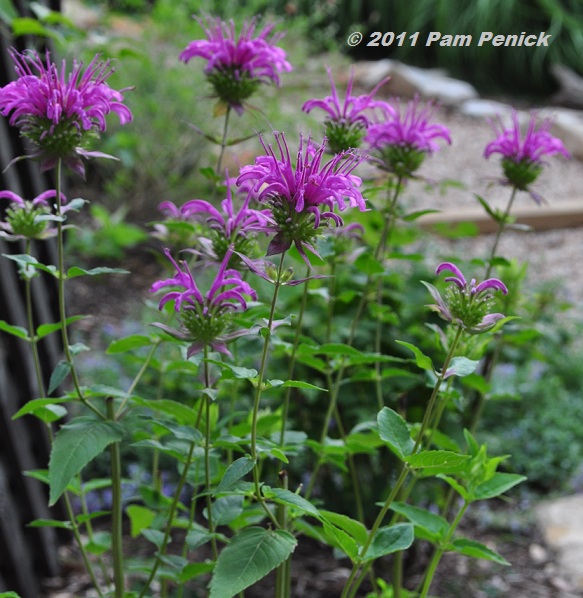 'Peter's Purple' monarda, which I ordered from Plant Delights last fall, is the first bee balm I've tried. In its description, Plant Delights quotes Jimmy Turner, director of research at the Dallas Arboretum trial gardens, as saying that 'Peter's Purple' is "the only Monarda that doesn't die from powdery mildew" in our hot, humid summers.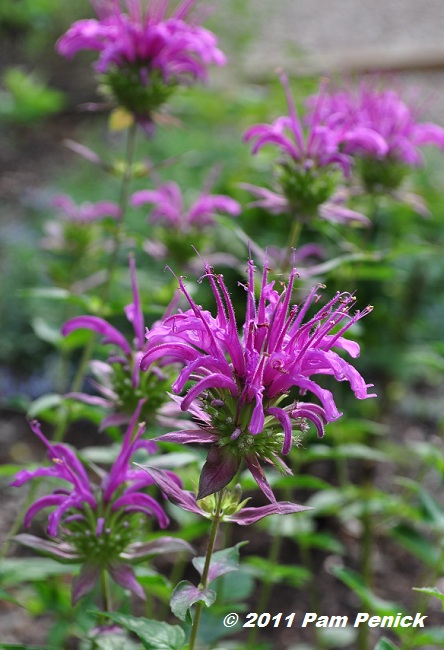 Central Texas does have a native bee balm, Monarda citriodora, also known as horsemint. But I was inspired to try the showier 'Peter's Purple' after seeing all the big, beautiful bee balm in Buffalo last summer. So far so good. I'll give additional reports through the season to let you know how it holds up.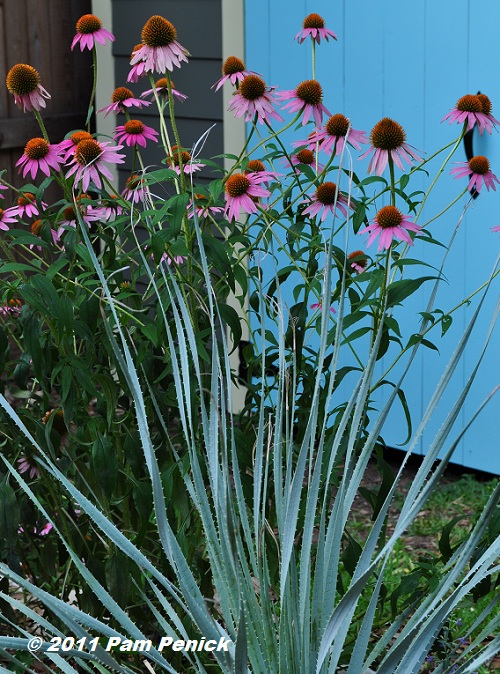 Now I'm wishing I'd planted it alongside the purple coneflower for a hot pink-on-pink combo. What? Too much? Is there such a thing? As it is, they're eyeballing each other across the sunny hillside path. The powder-blue plant in front is Wheeler sotol (Dasylirion wheeleri), a spherical native of west Texas.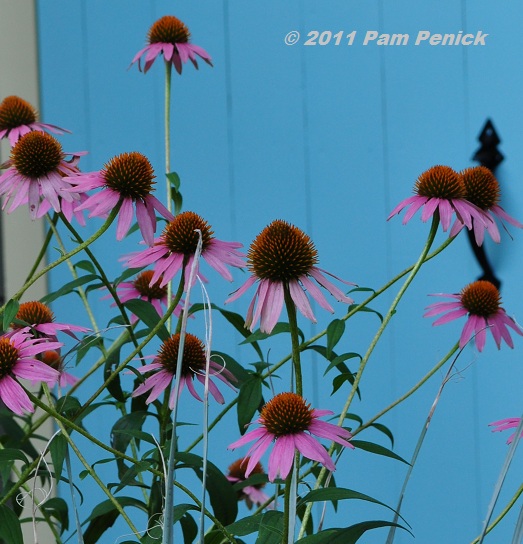 Maybe next year.
All material © 2006-2011 by Pam Penick for Digging. Unauthorized reproduction prohibited.