May 19th, 2011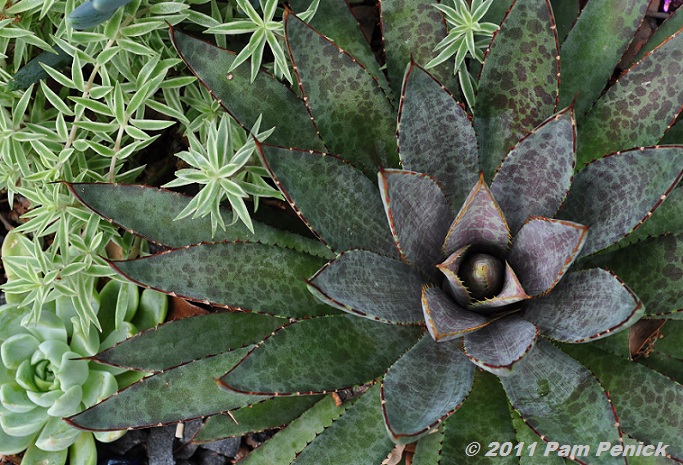 My gardening rule of thumb, frequently broken (the rule, not the thumb), is to stop planting by May 1 in order to avoid having to establish new plants under the Death Star. But I make exceptions for cacti and succulents, which require little supplemental water. Still our Death Star is such that many succulents do best in dappled or morning sun, with protection from the midday and afternoon sun. So most of mine are clustered on the upper patio, where a spreading live oak protects them from sunburn. This is 'Bloodspot' mangave, which delights me with its color and form.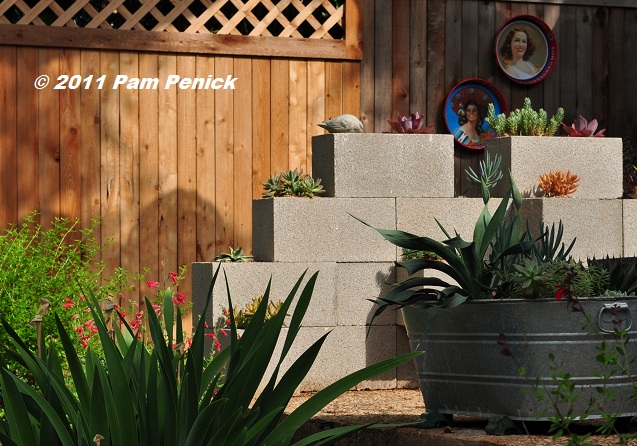 The concrete-block wall holds another succulent collection.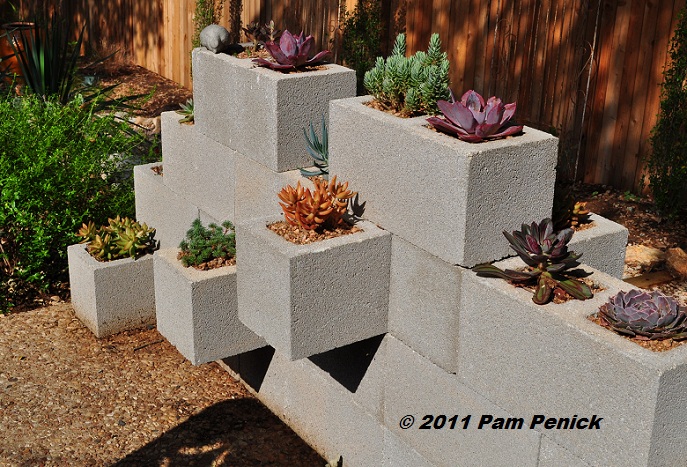 Something's been gnawing the echeverias, caterpillars I think, and the occasional squirrel tries to dig in the planting pockets, but overall the wall has been pretty low-care. I really like it.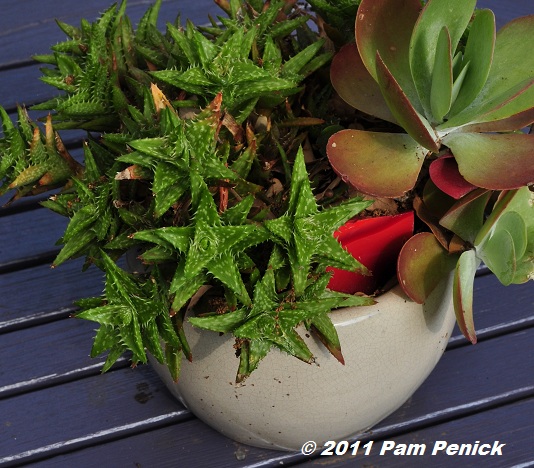 I bought this container planted with a Kalanchoe and an Aloe zanzibarica, also known as Aloe juvenna (thanks for the IDs, Jenn and RBell!) from Natural Gardener years and years ago. I've simply pinched back some of the stems from time to time as they got a little unruly, and I bring it indoors when it freezes. I water it maybe once a week. How easy is that?
All material © 2006-2011 by Pam Penick for Digging. Unauthorized reproduction prohibited.