April 26th, 2011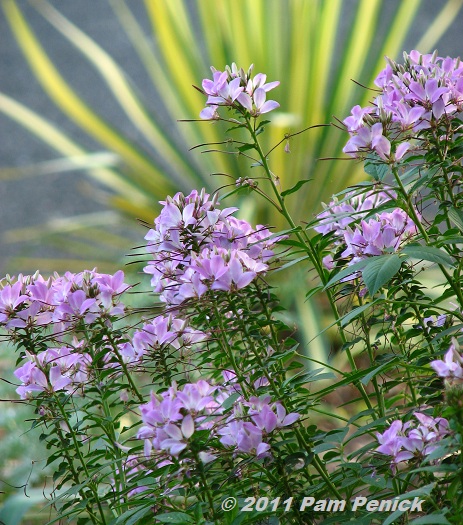 Although I'm not posting this time around, I hope you'll check out my fellow designers at Garden Designers Roundtable, who are offering up their choices today for "Top Landscape Plants." Of course gardening is local, and top plants for Denver or San Jose will not necessarily be our best choice here in Austin. But understanding why a designer chooses a certain plant (form, color, four-season interest, etc.) will provide insight into the qualities to look for in plants that DO grow well for us here in central Texas. I look forward to reading their picks for that very reason.
Well, that plus eye-candy photos. For especially delightful images look to the Roundtable's guest blogger this month, Nan Ondra, author of numerous gardening books and the blog Hayefield, and a gardener with a gift for combining plants and then photographing them. You will swoon over her images, and when you wake up, you'll study them, as I did, to learn how she combined them to such great effect.
Here are the links. Read and enjoy!
Nan Ondra : Hayefield : Bucks County, PA
Andrew Keys : Garden Smackdown : Boston, MA
Christina Salwitz : Personal Garden Coach : Renton, WA
Genevieve Schmidt : North Coast Gardening : Arcata, CA
Ivette Soler : The Germinatrix : Los Angeles, CA
Jocelyn Chilvers : The Art Garden : Denver, CO
Laura Livengood Schaub : Interleafings : San Jose, CA
Lesley Hegarty & Robert Webber : Hegarty Webber Partnership : Bristol, UK
Rebecca Sweet : Gossip In the Garden : Los Altos, CA
Rochelle Greayer : Studio G : Boston, MA
Susan Morrison : Blue Planet Garden Blog : East Bay, CA
All material © 2006-2011 by Pam Penick for Digging. Unauthorized reproduction prohibited.