March 16th, 2011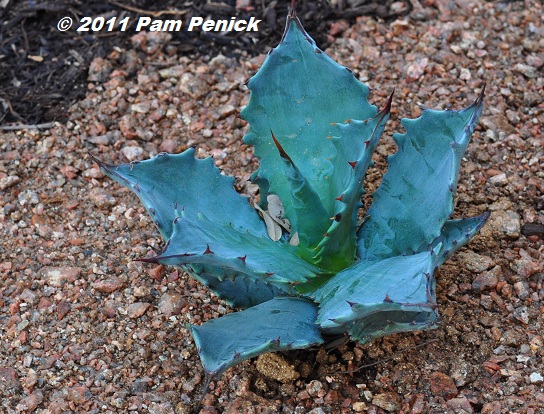 Thanks for joining me for Foliage Follow-Up, a celebration of leafy goodness (or any non-blooming plant part) on the day after Bloom Day. It's all about agaves for me today because I've added a couple of new ones to my collection. Pictured above is a beautiful little Agave colorata, which I've coveted since seeing one in Jeff Pavlat's garden, looking for all the world like a living satellite dish. That blue-gray color is just amazing, isn't it?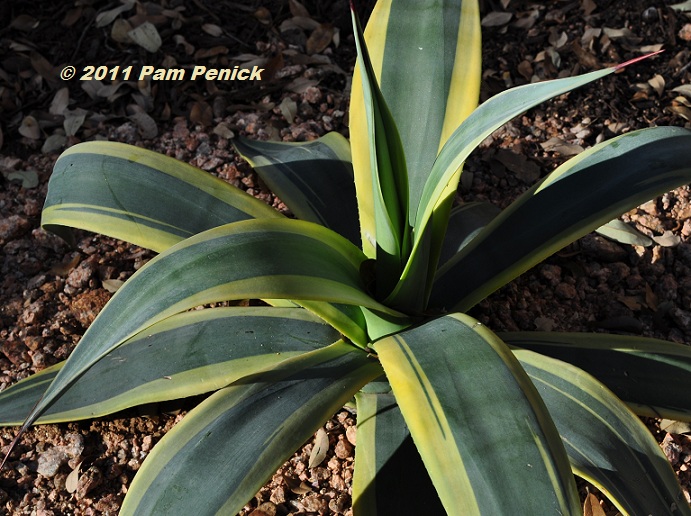 And here's my new Agave weberi 'Arizona Star,' a smooth-leaved agave with beautiful green-and-yellow stripes. I am hopeful that both will do well in our newly cold winters, perhaps with a little protection while they're small. Time will tell.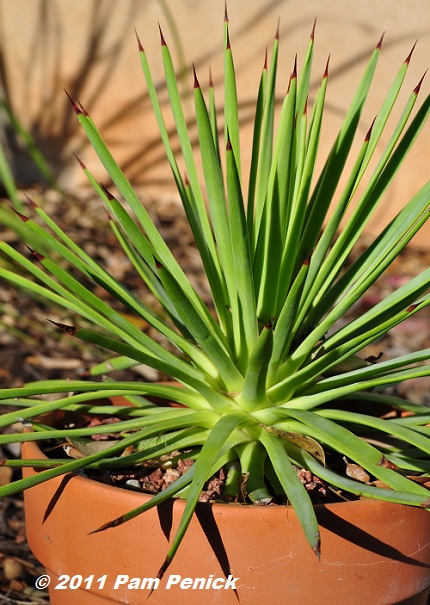 Agave stricta is looking especially good too right now. This porcupine of a plant does require winter protection, so I moved it—with careful handling!—inside whenever a hard freeze threatened. Luckily it's small and easy to move. If I'm not careful though my agave addiction is going to get out of hand one day, and I'll need a greenhouse and a crew of guys to move them each fall and spring.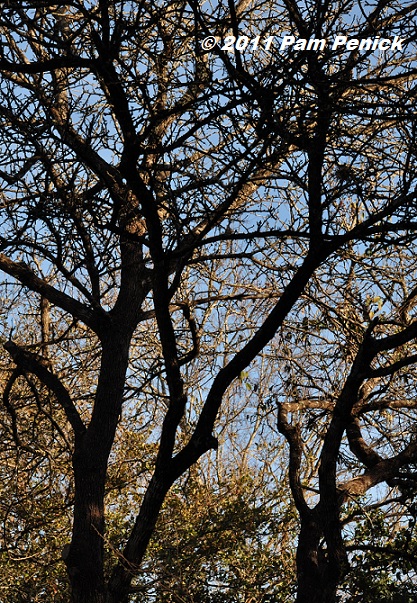 To end my foliage post, here's something different: our gum bumelia tree (Bumelia lanuginosa) budding out with new leaves.
So what foliage is memorable in your garden this week? Post about it (please include a link to this post, if you would), and leave your link here in the comments so I can find you. I look forward to reading your Foliage Follow-Up leaf love.
All material © 2006-2011 by Pam Penick for Digging. Unauthorized reproduction prohibited.