February 15th, 2011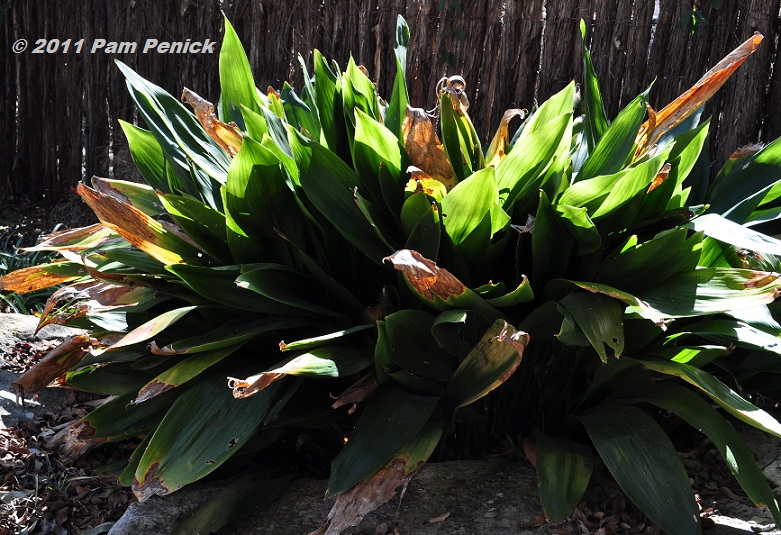 Does your cast-iron plant look ratty? I have several large clumps of Aspidistra elatior in my shady garden, and their frayed and browned leaf tips were really bugging me.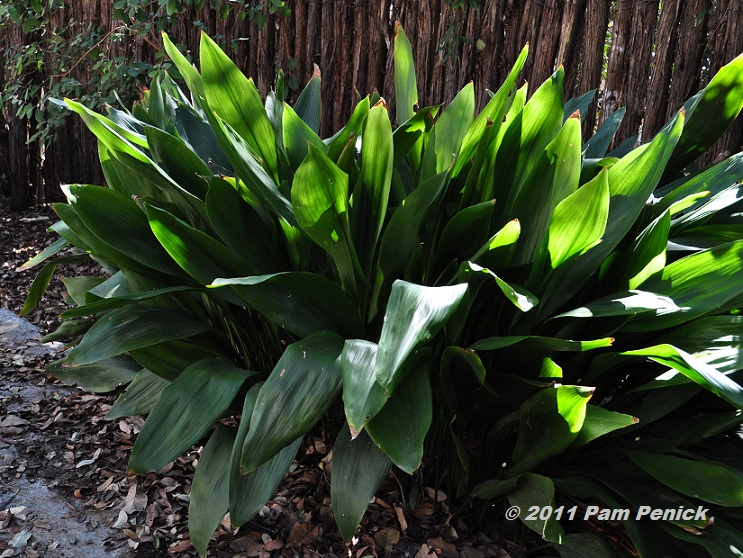 So yesterday I pulled on my gloves, got out my hand pruners, and went to work on them. Completely browned leaves easily pull out with a gentle tug. Partially browned or ugly frayed leaves just need to be snipped at the base (or as far down as you can reach) and then pulled out. Look what a difference 10 minutes of pruning makes!
Over the years I have had a number of clients tell me not to put Aspidistra in their shady gardens because it can look ragged after a while. But all it takes is a simple pruning for cast-iron plant to be lush and beautiful again.
If you have a shady, dry garden (zones 7-10), and especially if deer are present, you don't want to be without this tried-and-true performer, which will green up your garden year-round.
And speaking of great foliage, remember to join me tomorrow for Foliage Follow-Up, in which we celebrate all things leafy! Save your flowers for Bloom Day, and join me tomorrow for leaf love.
All material © 2006-2011 by Pam Penick for Digging. Unauthorized reproduction prohibited.