November 23rd, 2010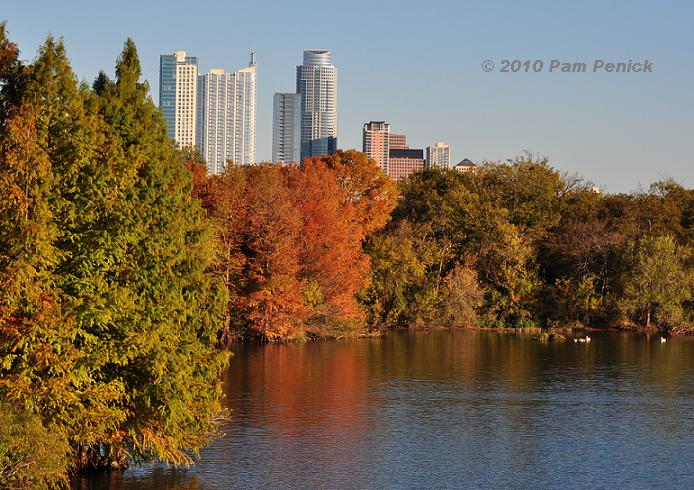 Lady Bird Lake blazed with fall color last Friday afternoon. Strolling the 3-mile loop on the hike-and-bike trail, my daughter and I were captivated by the beauty of rusty bald cypresses and golden cedar elms and realized we'd lucked upon the peak of fall foliage.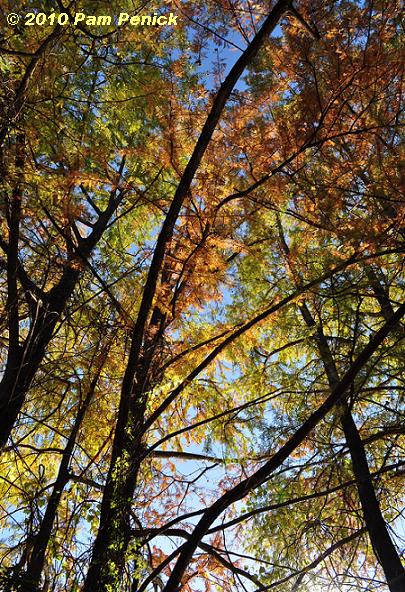 Admittedly, the height of fall color in Austin is only middling compared to that of the northeastern, northwestern, midwestern, and southeastern U.S.—pretty much everywhere else.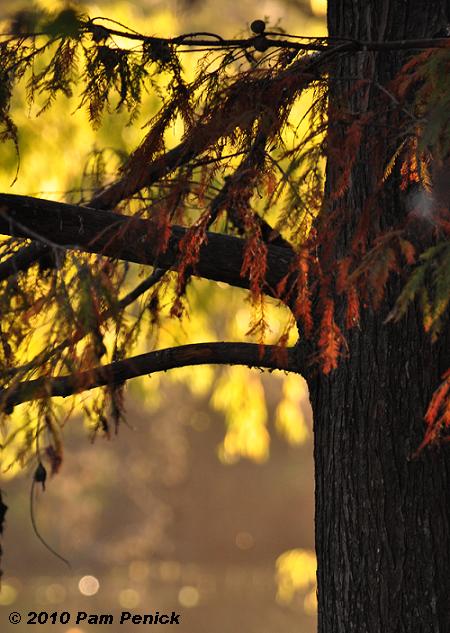 But in a certain light the trees absolutely glow with beautiful color.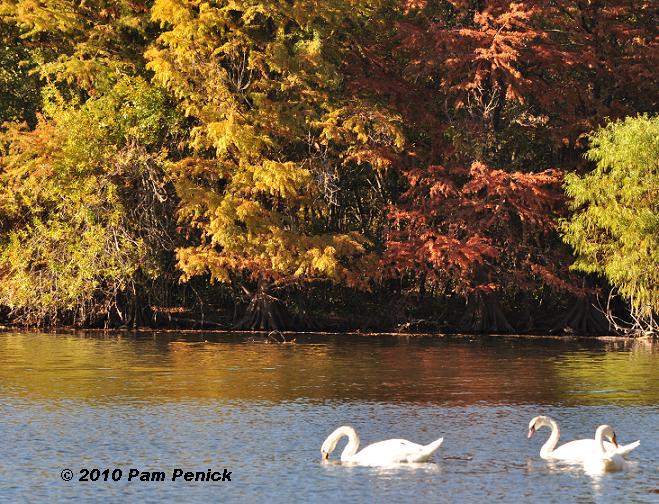 The swans were enjoying the autumn afternoon too.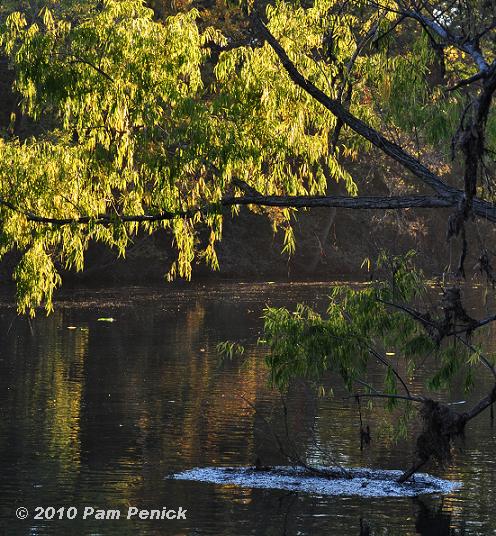 Tree leaning over Barton Creek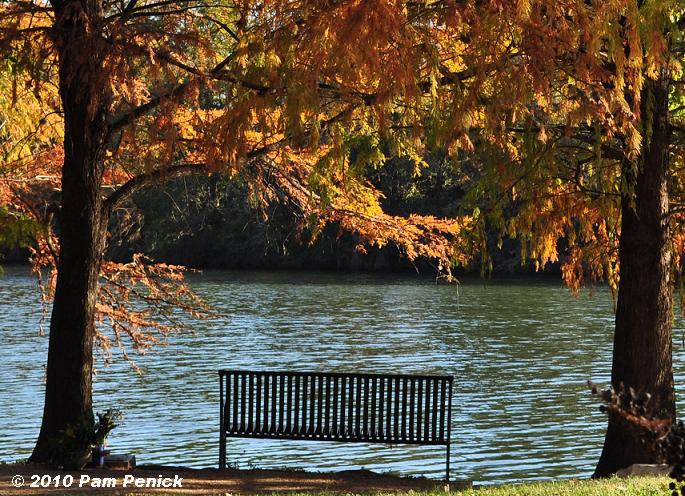 Bald cypresses framing a bench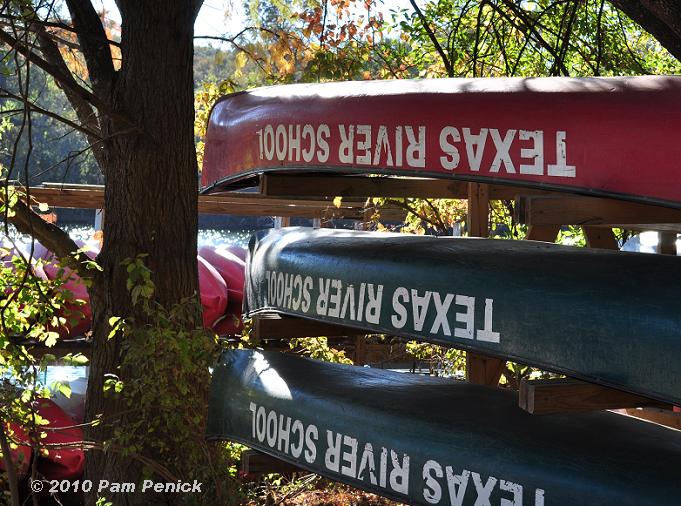 Good canoeing weather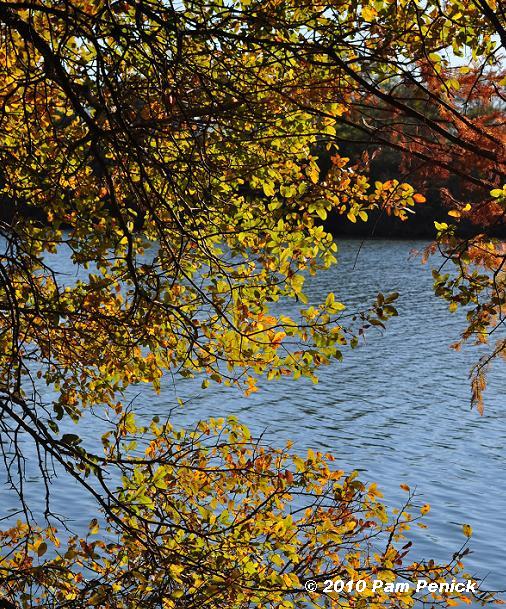 A cedar elm's gold and green mingles with a bald cypress's rusty orange.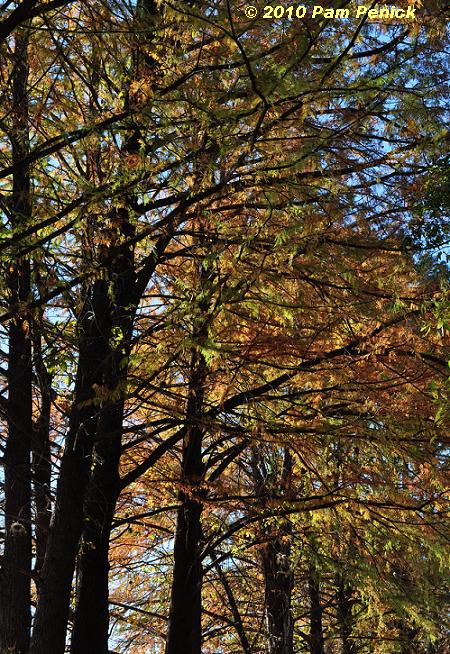 The somber, dark trunks of the cypresses contrast with the orange, ferny leaves.

Glorious against a bright blue sky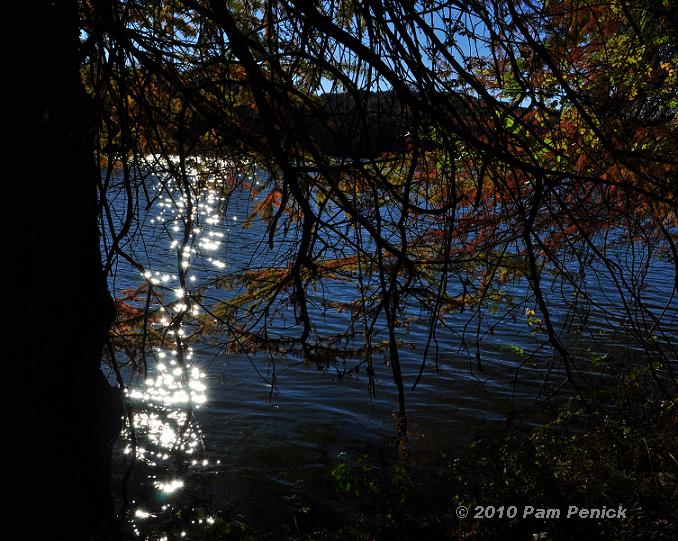 What a beautiful day. I'm thankful for it.
All material © 2006-2011 by Pam Penick for Digging. Unauthorized reproduction prohibited.