June 22nd, 2012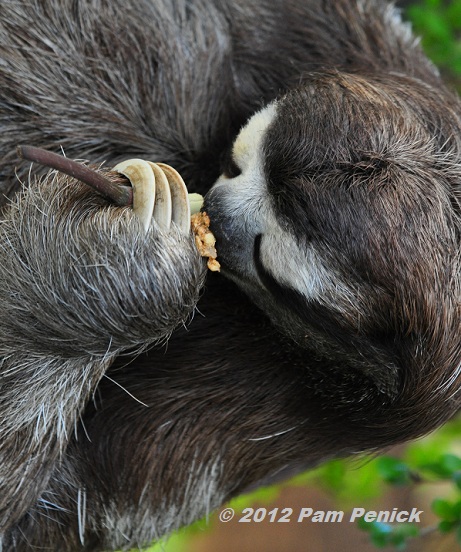 In May, while in Dallas for the Chihuly exhibit at the Dallas Arboretum, my family and I also visited the Dallas World Aquarium, which is misleadingly named. Sure, there are tanks of fish, sharks, and anemones. But there are also naturalistic exhibits of penguins, otters, manatees, and crocodiles, and the compact, three-story building is dominated by a marvelous rainforest exhibit, with a central atrium planted with towering trees and open-air enclosures of monkeys, tropical birds, and sloths, like this adorable creature.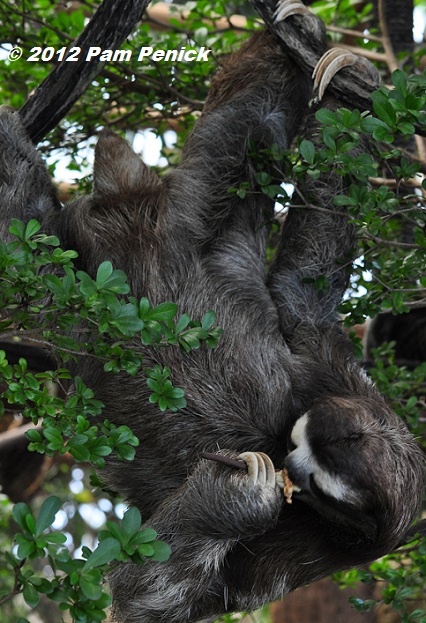 He was being fed (a flower, I think) by a zoo employee as he hung upside-down from a tree planted in the middle of the path, outside of any enclosure save the main building. We watched his slow movements for a while, entranced by his anime-cartoon-character face.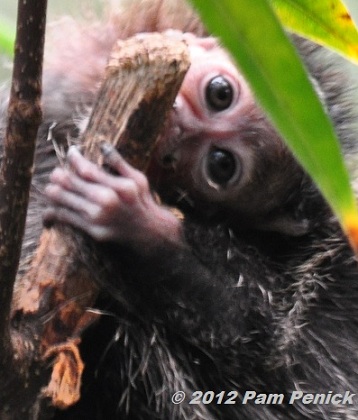 This baby monkey was chewing experimentally on a tree branch…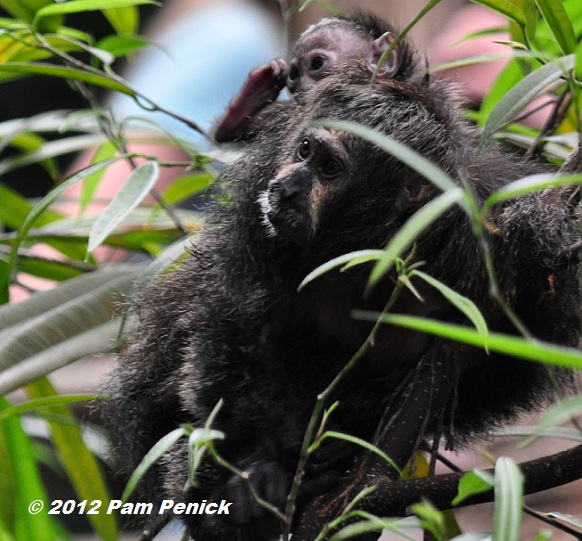 …while hanging securely on his mother's back.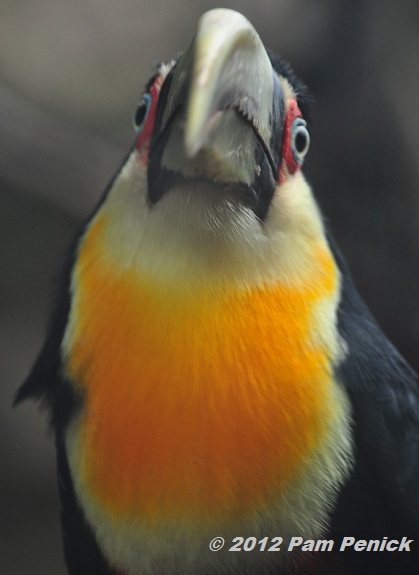 In one of the aviaries, a toucan gave us a beaky stare for a while…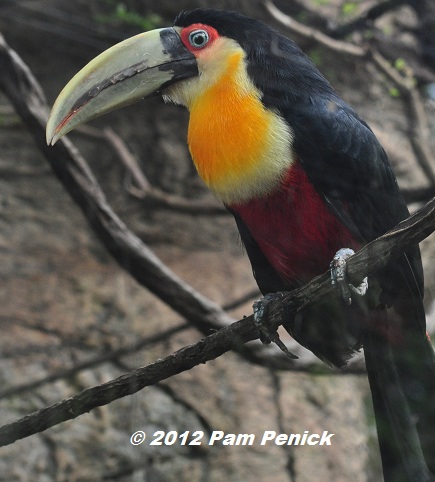 …before pretending nonchalance.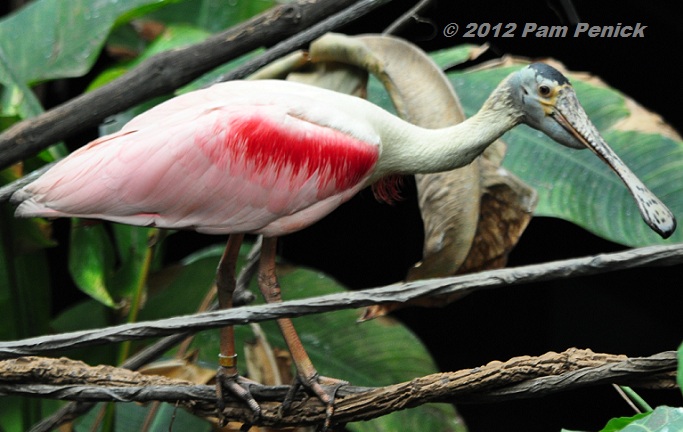 There were many beautiful birds, including this roseate spoonbill.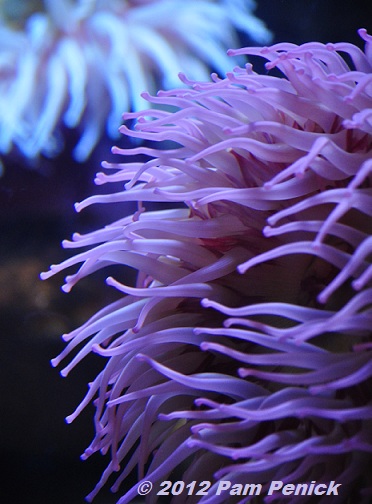 As you descend from the treetop exhibits on the upper floors, you find more traditional aquarium exhibits, including these otherworldly anemones…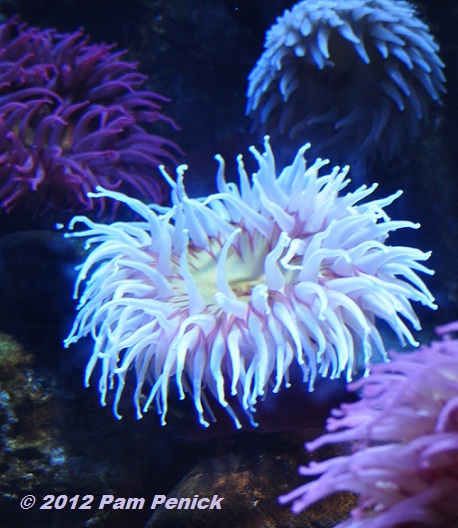 …which glowed and waved their colorful tentacles.

From the top floor you can look through the atrium all the way to the bottom floor, where manatees swim in a deep pool studded with naturalistic rock formations. If you go to the bottom floor you can watch them at eye level through an underwater window. "Sea cow" is a fitting nickname for this placid, blimp-like creature. I was reminded of the wild manatee we spotted in the Florida Everglades a couple of years ago.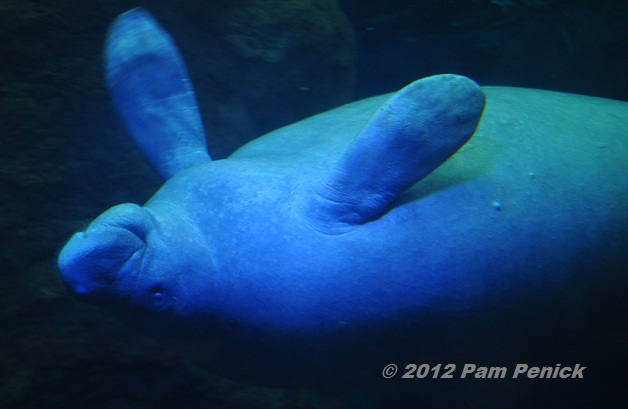 This one was playful and kept doing the backstroke as he passed the window.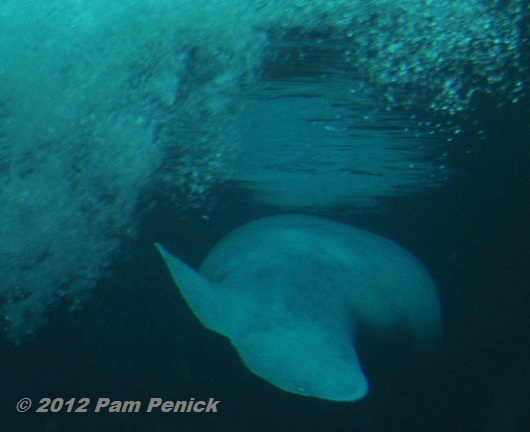 A quick flip right-side up, and off he goes.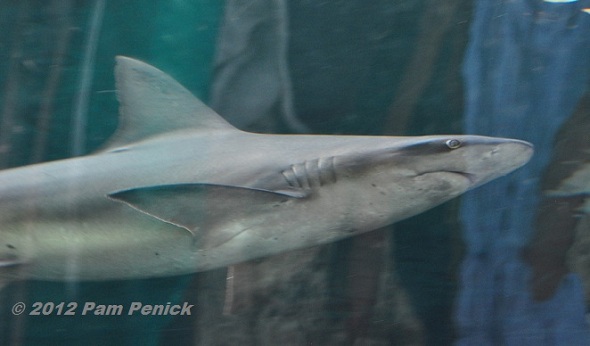 You can view the shark tank from above as well—the exhibit resembles a limestone-ringed cenote (Mexican water-filled sinkhole), a nice effect. From below, in an underwater tunnel, you can watch the sharks swim over your head.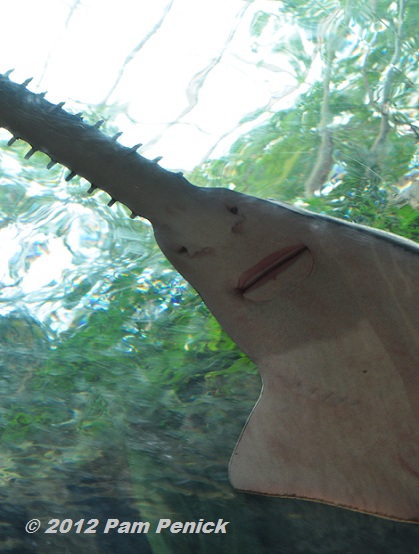 This toothy-nosed, wide-mouthed creature hardly looks real, but the sawfish is a type of shark that uses its rostrum to flush out prey from the sea floor.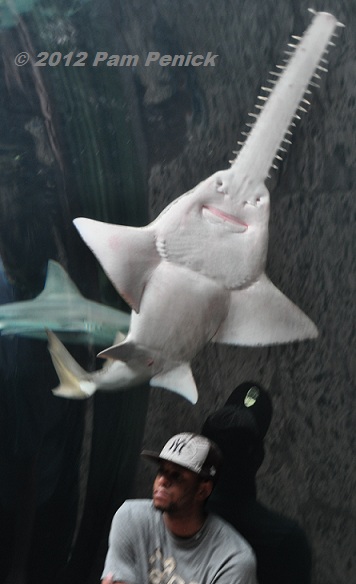 Whee! This sawfish soared up behind a visitor sitting on a bench in the viewing tunnel, making for an amusing image.
We had a wonderful time at the Dallas Aquarium, and I especially recommend it as a place to spend two or three hours indoors on a hot summer afternoon.
All material © 2006-2012 by Pam Penick for Digging. Unauthorized reproduction prohibited.