November 7th, 2014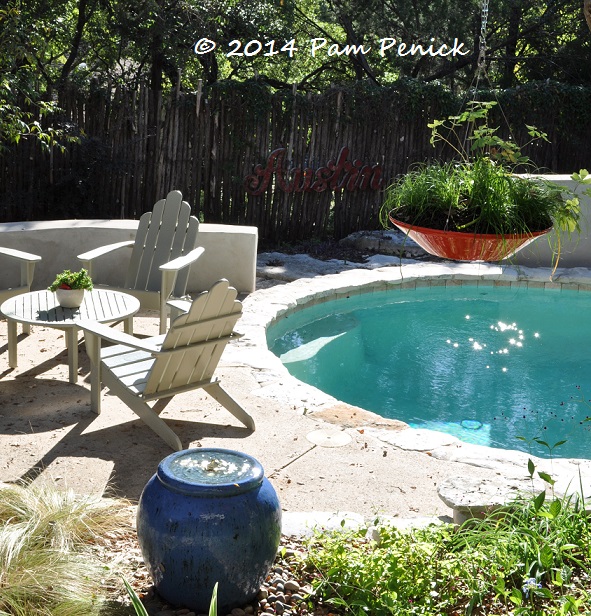 I planted up my birthday-present orange Hover Dish, but not with succulents. I went with a grassy mix of Texas sedge (Carex texensis) and yellow columbine (Aquilegia hinckleyana), with pink rain lilies (Zephryanthes 'Labuffarosea'), divided from elsewhere in my garden, mixed in for good measure. All should survive winter freezes, and if not, they're easily replaceable. I'm really enjoying seeing this from my kitchen and dining room windows.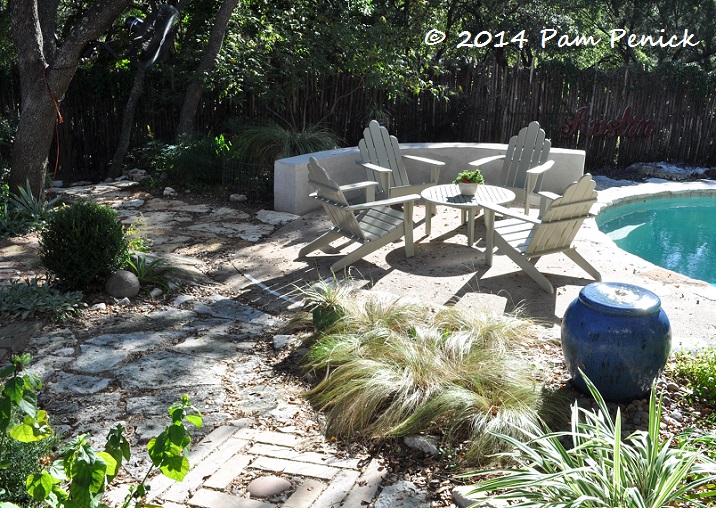 The new stucco walls remain unpainted. It takes a long time for the alkalinity of fresh stucco to neutralize. I was hoping to paint this weekend, but with our welcome recent rains, I think I may push it another week.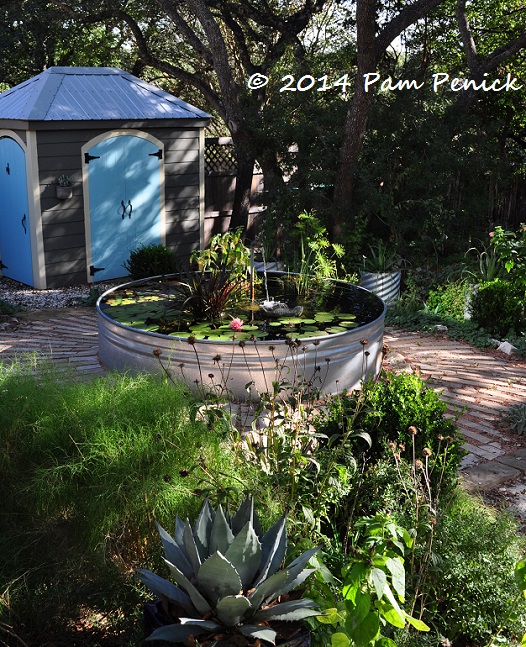 The rain topped off my stock-tank pond, and with today's sunshine the 'Colorado' water lily offered up a peachy-pink flower. Life is good. Enjoy the weekend!
All material © 2006-2014 by Pam Penick for Digging. Unauthorized reproduction prohibited.
posted in
2nd garden--2014
,
Agaves
,
Containers
,
Fountains
,
Grasses
,
Paths
,
Patios & decks
,
Ponds
,
Seating
,
Sheds
,
Stock tanks
,
Swimming pools
,
Trees
,
Walls
,
Water features