September 23rd, 2016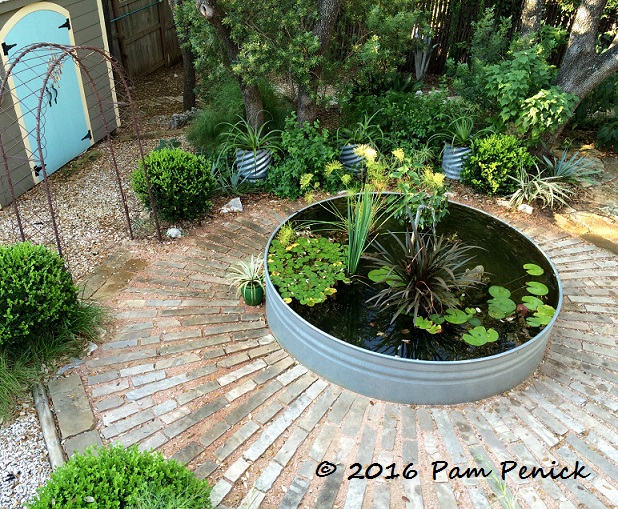 Despite the heat (which may be coming to an end this weekend — yay!), I've been working in the garden nearly every day this week, doing the usual end-of-summer tidying plus cleaning up Moby's old bed and potting up all his bulbils. It's given me plenty of opportunities, sweat dripping from my hair, to enjoy the stock-tank pond, which always looks best in the hot summer months.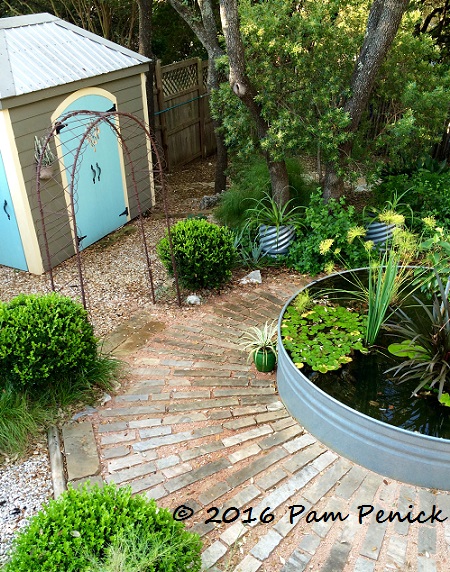 Looking slightly left toward the shed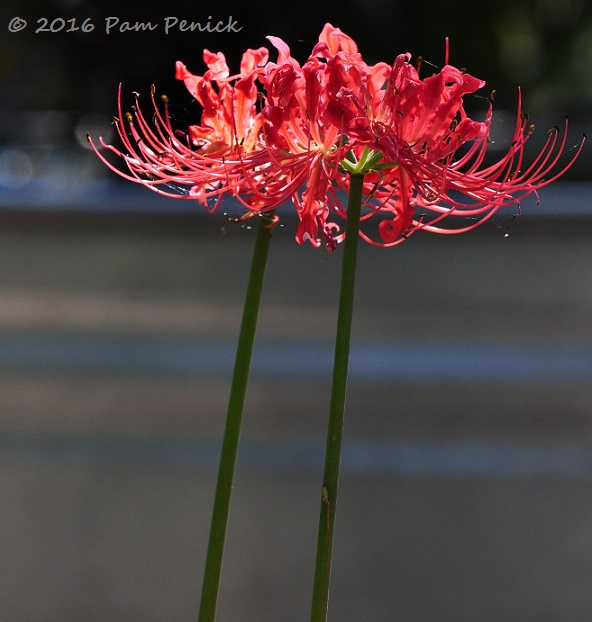 Nearby, a handful of crimson spider lilies (Lycoris radiata) stand on flamingo legs.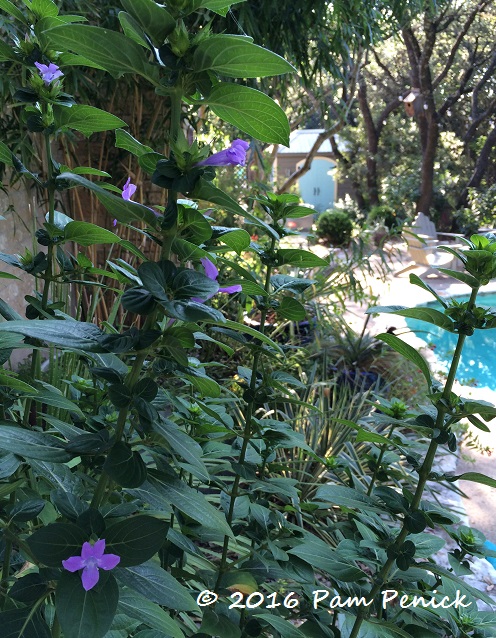 And Philippine violet (Barleria cristata) is opening its first fall flowers.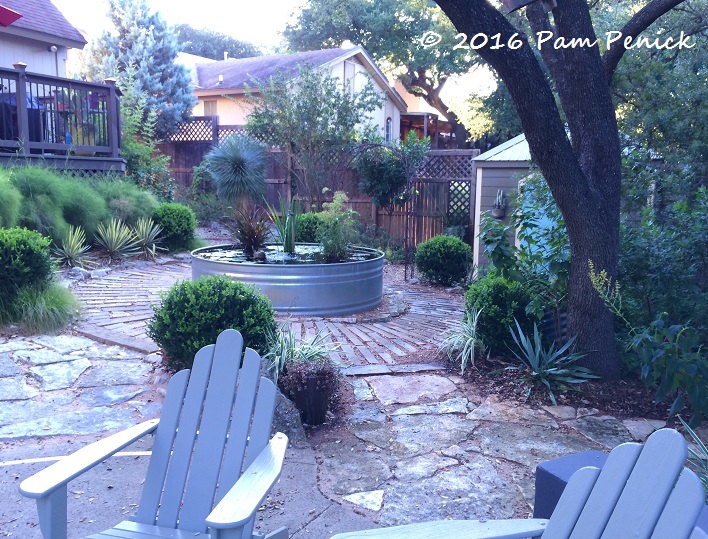 I've enjoyed the summer garden, but boy am I ready for fall.
I welcome your comments; please scroll to the end of this post to leave one. If you're reading this in a subscription email, click here to visit Digging and find the comment box at the end of each post.
_______________________
Digging Deeper: News and Upcoming Events
Austinites and native-plant shoppers, I'll be at the member's day Fall Plant Sale at the Lady Bird Johnson Wildflower Center on October 14, and I hope to see you there! I'll be signing books between 1 and 3 pm in the Wild Ideas gift shop. If you're not a member, of course you can still come on out and see the gardens and stop in at Wild Ideas. Hope to see you there!
South Texans, come see me at the 2nd annual Planta Nativa festival in McAllen, Texas, on Saturday, October 22. I'll be delivering the keynote talk, "Local Heroes: Designing with Native Plants for Water-Saving Gardens," that evening. Tickets are on sale at Quinta Mazatlan. I hope to see you there!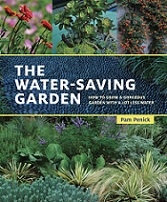 Do you review? Have you read my new book, The Water-Saving Garden? If you found it helpful or inspirational, please consider leaving a review — even just a sentence or two — on Amazon, Goodreads, or other sites. Online reviews are crucial in getting a book noticed. I really appreciate your help!
All material © 2006-2016 by Pam Penick for Digging. Unauthorized reproduction prohibited.
posted in
2nd garden--2016
,
Arbors
,
Bulbs/Rhizomes
,
Flowers
,
Patios & decks
,
Ponds
,
Seating
,
Sheds
,
Shrubs
,
Stock tanks
,
Water features
,
Water gardening