October 1st, 2014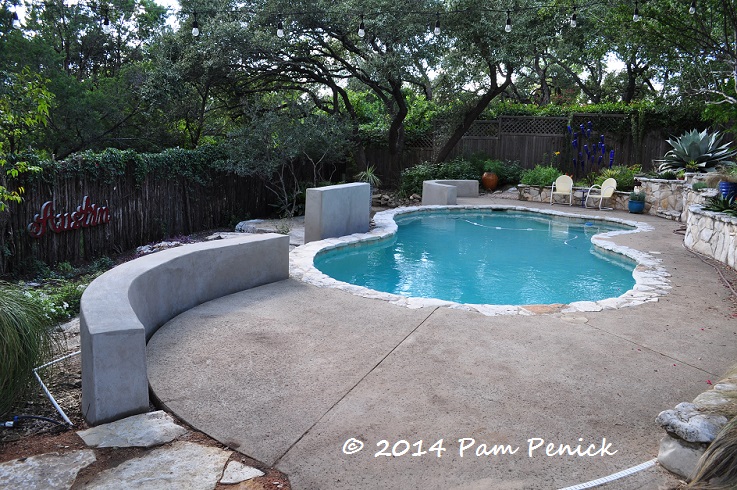 I'm in love with the new walls.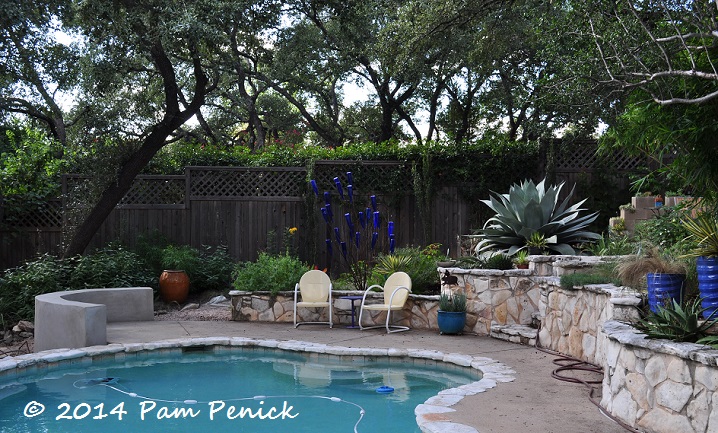 They're not even painted yet (the stucco has to cure for a few weeks first), and I love them.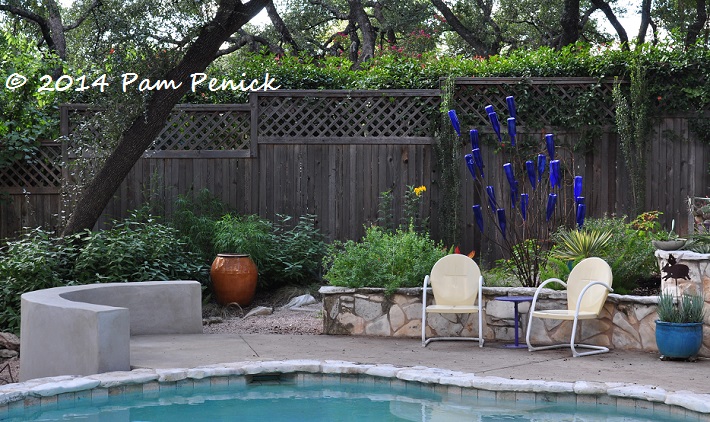 I love their sturdy form and embracing curves.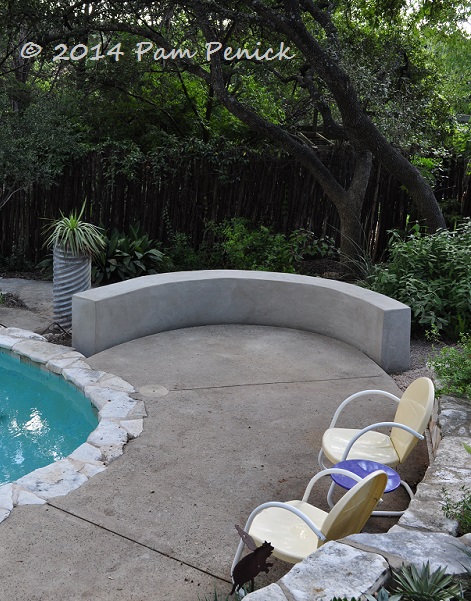 Swoop! The culvert-pipe yucca is being moved, by the way. Man, it's heavy. Three guys couldn't move it, so I suggested they lay it down and roll it. We'll see if that works on Friday.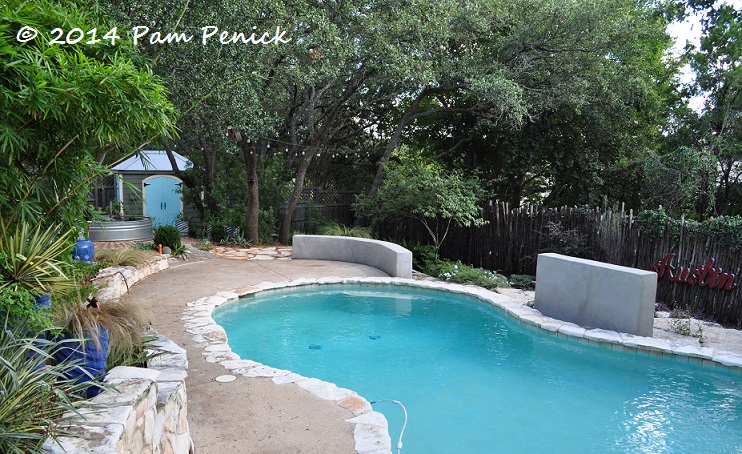 Here's the long view. The taller wall in the middle will be rusty red, I think.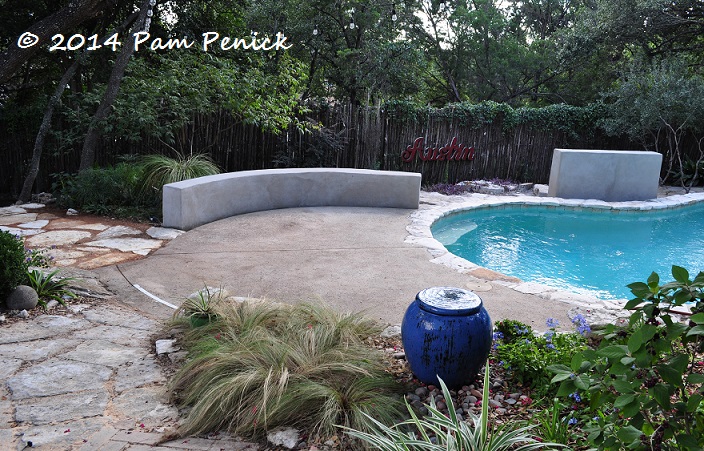 I'm going to try a gray-green on the curved walls.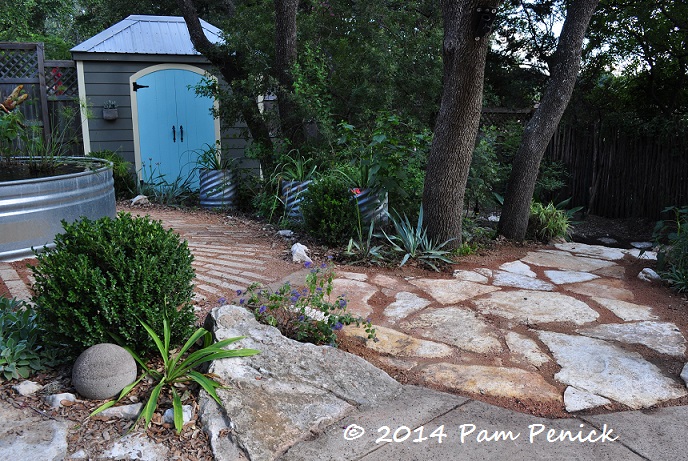 Like the color of the shed. The new limestone path makes me happy too.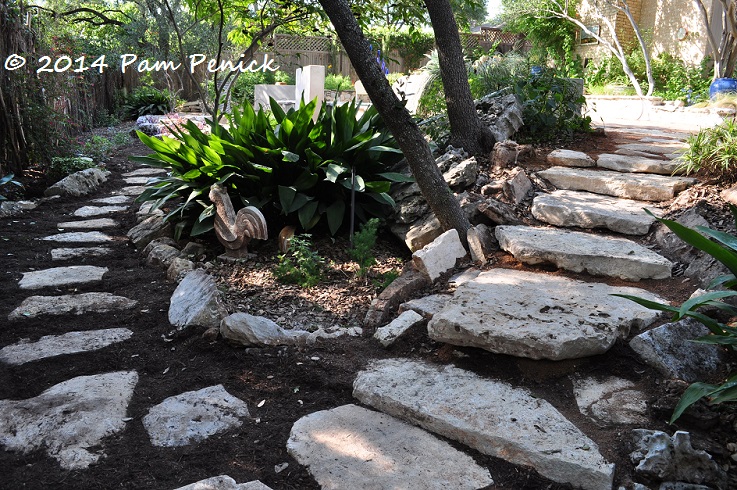 Substantial new limestone steps lead down from the pool patio to the lower garden. New flagstones added to the mulched path lead around back of the pool. I've got a gorgeous black beautyberry on standby to fill that bare spot in front of the cast-iron plant.
Shout-out to Joe, Michael, and their hardworking crew at Corner Stone Construction Services for their quality work, responsiveness, and communication. There are a few finishing touches that remain, plus the painting that I'll be doing, but it's close to being done.
All material © 2006-2014 by Pam Penick for Digging. Unauthorized reproduction prohibited.
posted in
2nd garden--2014
,
Agaves
,
Bottle tree
,
Paths
,
Patios & decks
,
Ponds
,
Rock
,
Seating
,
Sheds
,
Stock tanks
,
Swimming pools
,
Walls