September 7th, 2014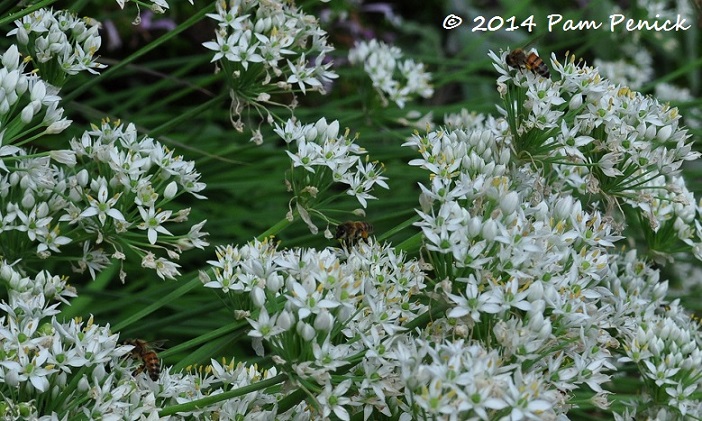 Garlic chives (Allium tuberosum) in full bloom are like a flashing neon sign saying EATS to the local honeybees. Man, do they love it.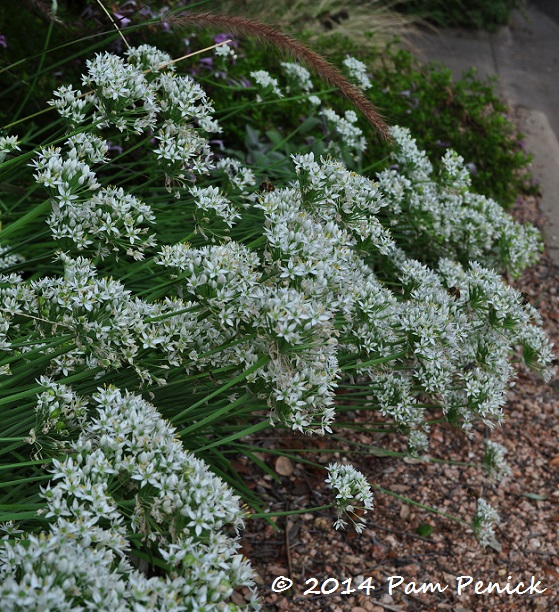 So do I. They brighten up the summer-tired border with their frothy white blooms.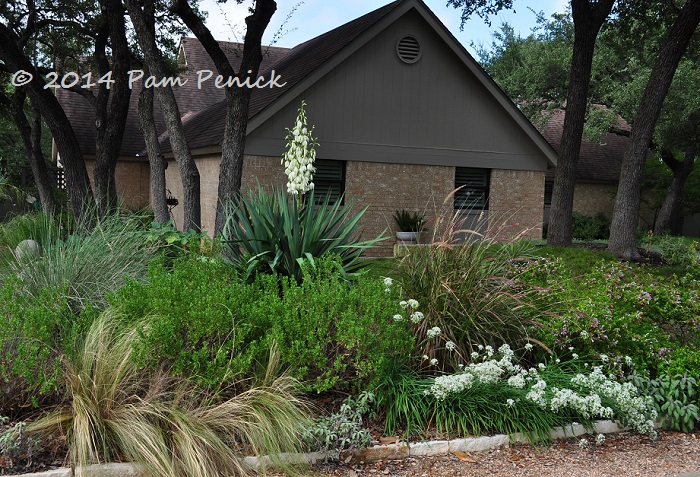 Here's a wider view of the curbside bed. The chives always end up lying down after a rain, but it's a worthy trade from my perspective.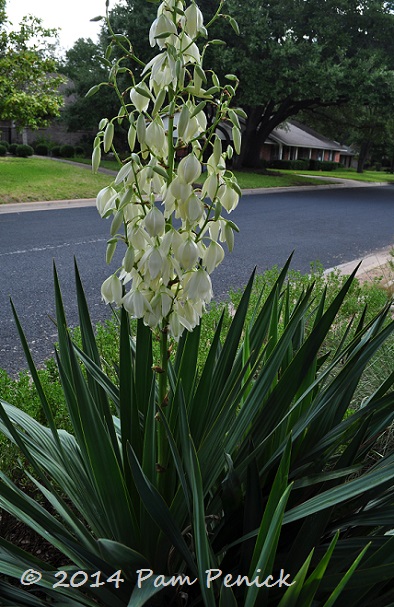 The softleaf yucca (Yucca recurvifolia) has decided to put up another bloom spike of creamy, bell-shaped flowers. This is its second bloom of the summer.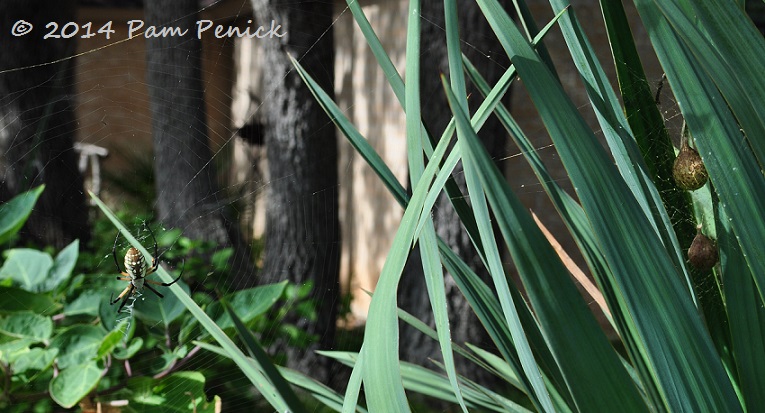 Between the yucca and the salvias, our resident garden spider continues to nosh on bees, grasshoppers, and any other bug she can catch. See her on the left? And at right, tucked amid the yucca's leaves, notice there are now two egg sacs! I posted about one egg sac a week ago, but she's been busy since then.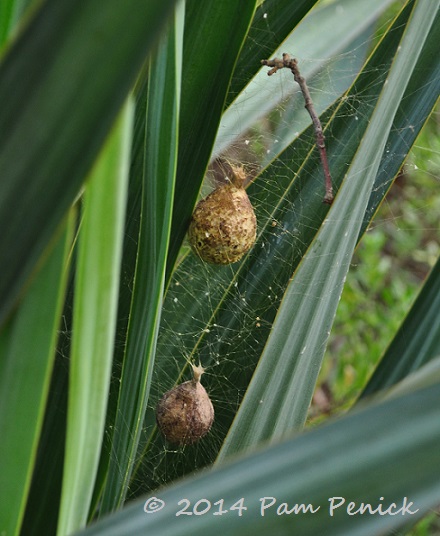 The top one was the first. Now her nursery contains two.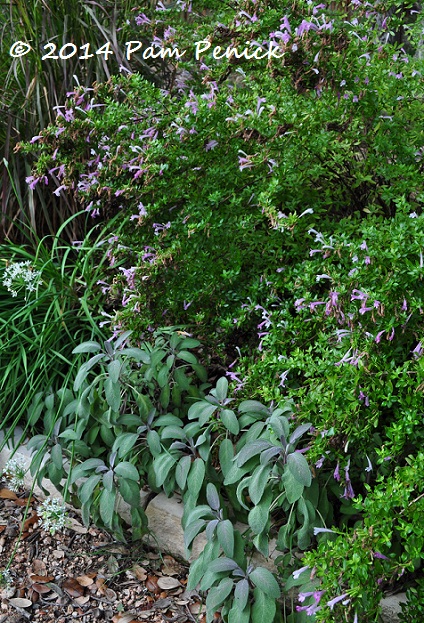 To the right of the garlic chives, I like the lavender echo between purple sage (Salvia officinalis 'Purpurascens') and Mexican oregano (Poliomintha longiflora). Both are supremely deer resistant thanks to fragrant foliage.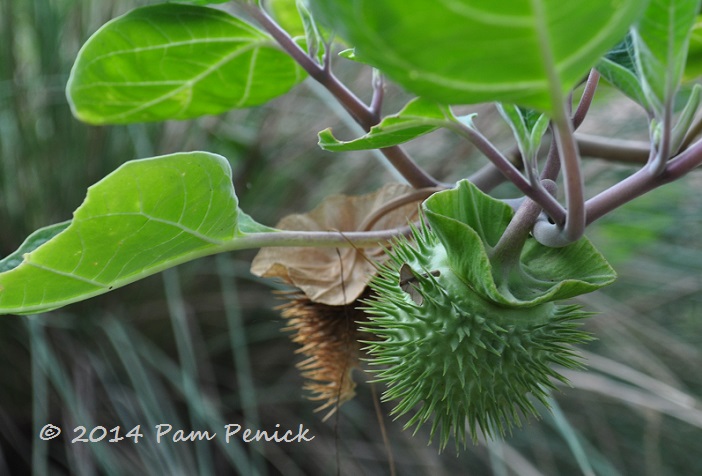 Datura (Datura wrightii) is going to seed in its dramatically spiky fashion. However, I hope to see more flowers this fall before it shuts down for the season.
All material © 2006-2014 by Pam Penick for Digging. Unauthorized reproduction prohibited.