February 23rd, 2015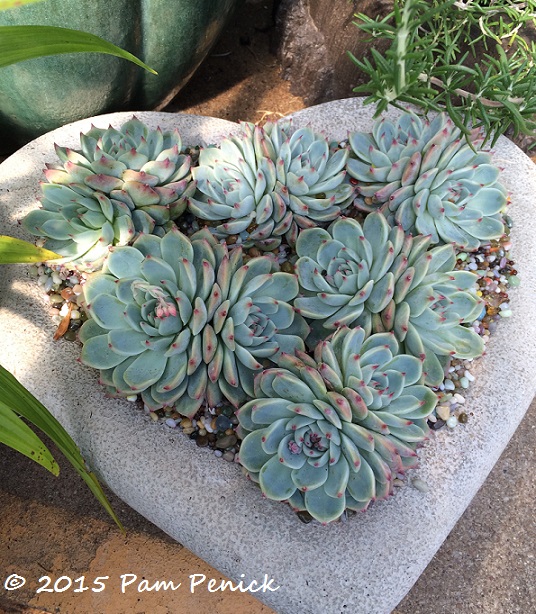 I made a Dallas dash — a day trip from Austin to Dallas (3 hours each way) — last Saturday to visit my son at college. My mom and daughter joined me, and we hit a few unique Big D shops just before and after lunch, knowing that College Boy wouldn't emerge from his man cave until later. I love road trips. Do you?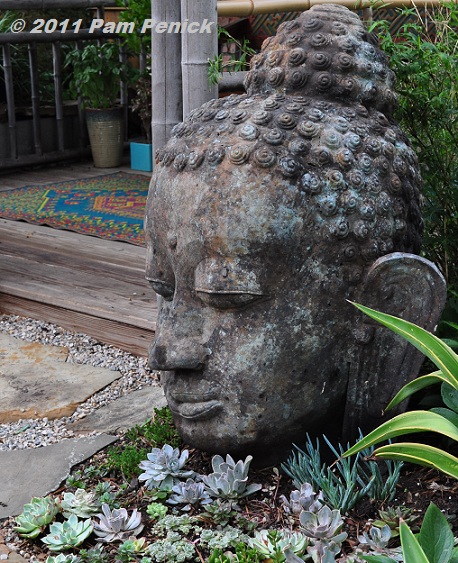 We started at Big Mango Trading Company, an Indonesian import shop specializing in garden sculpture and furniture. I'd heard about it from the owners of the fabulous Blue Lotus Garden (pictured here), and it was fun to explore and imagine creating a tropical paradise of our own. The helpful guy working there sent us around the corner to a couple of funky home/design shops afterward, including the weirdly fascinating Scout.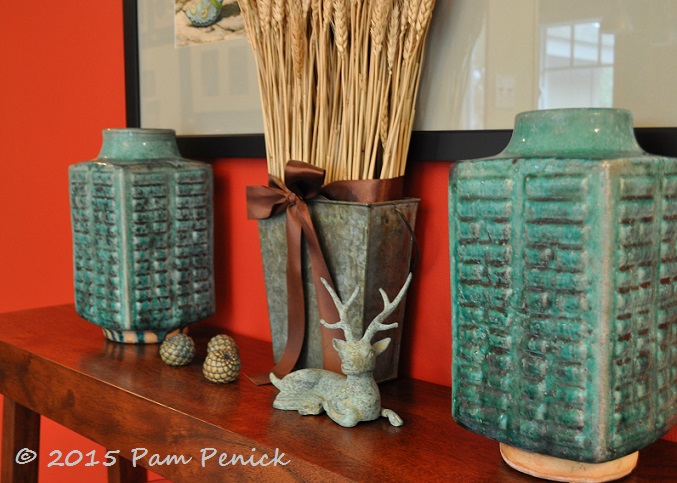 Next we hit Wisteria, a global home-decor store better known outside of Dallas for its catalog. I went verdigris crazy and bought two glazed vases and a bronze deer, all discounted, for my dining room console, under the agave prints by Carolyn Schmitz. The three green-glazed seedpods to the left of the deer…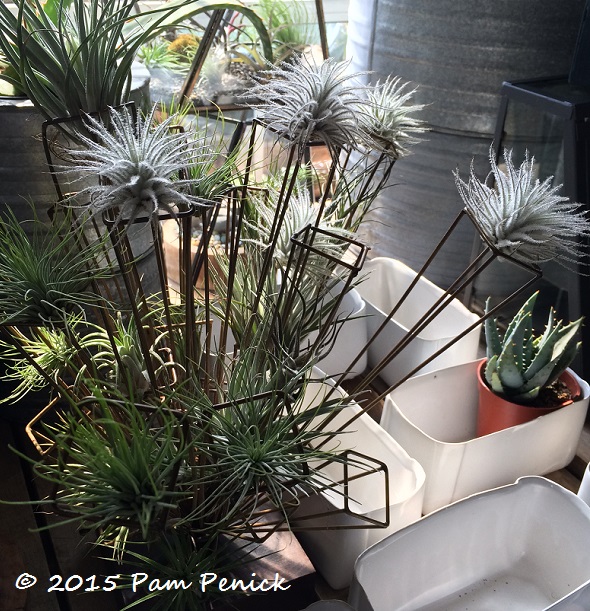 …came from Redenta's Garden, a favorite Dallas garden shop with a modern edge, native plants, and a good succulent and agave selection. The succulent heart pictured at top is from Redenta's, as are these cool tillandsias and stem-like holders for displaying them.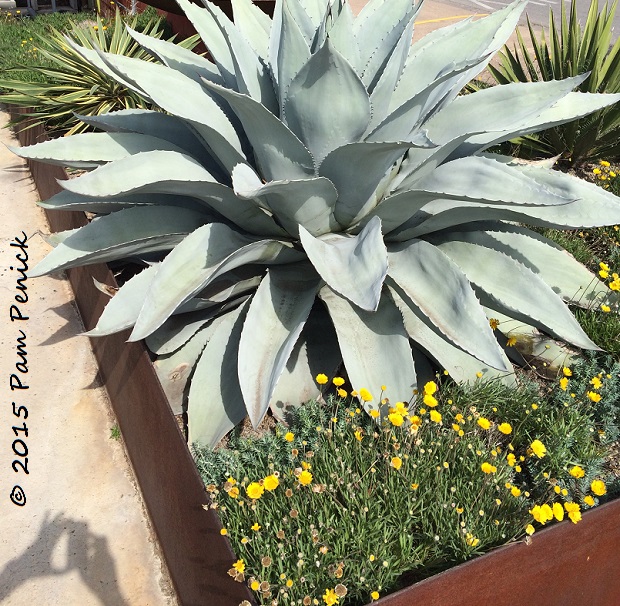 Redenta's has two locations: a more suburban nursery in Arlington and this urban boutique nursery in Dallas, whose rusty steel planters filled with agaves, yuccas, and native wildflowers along busy Skillman Street will have you fighting for a parking space. Pictured here, along with my shadow-puppet hands, are a big, beautiful 'Whale's Tongue' agave (A. ovatifolia) and cheery four-nerve daisies (Tetraneuris scaposa).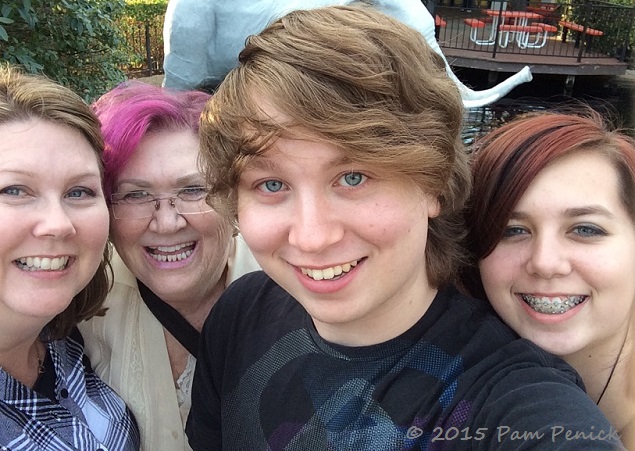 After all that nursery and home-decor goodness, we headed over to UT Dallas, where Mom got the campus tour and a peek into a suspiciously surprisingly neat dorm suite occupied by three young men. Dinner at Chuy's (College Boy was homesick for his favorite Tex-Mex) and then a round of putt-putt golf, at a course adorned with a safari's worth of African beasties, made for a perfect end to the day. Of course the return drive still awaited, but what a fun Dallas dash it was.
How about you? Have you made any fun day trips lately?
All material © 2006-2015 by Pam Penick for Digging. Unauthorized reproduction prohibited.