April 4th, 2016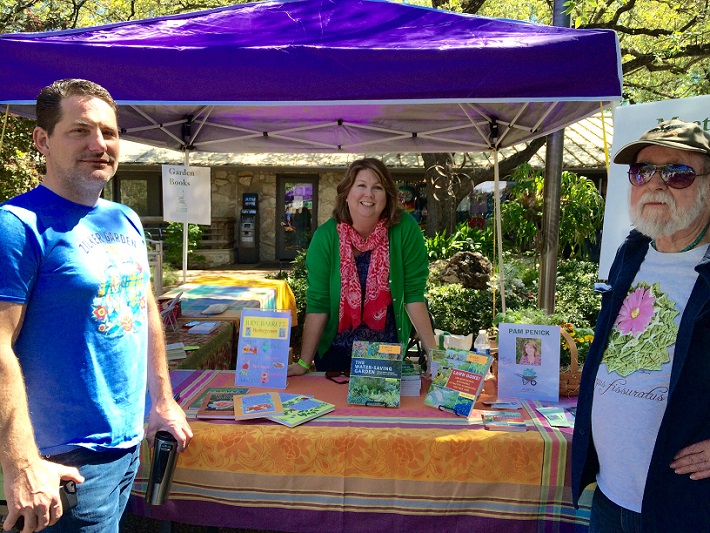 Despite Friday's surprising chilly rainstorm, the weekend turned out to be perfect, weather-wise. And gardening enthusiasts turned out in droves to attend Zilker Garden Festival, which is Zilker Botanical Garden's big fundraiser — money that goes toward keeping the gardens maintained and beautiful in this era of low city funding. Thank you to everyone who came, especially if you visited the Author Booth! Here I am working the booth and visiting with cactus and succulent expert Jeff Pavlat and Bob Barth of Oracle Gorge Nursery, who stopped by.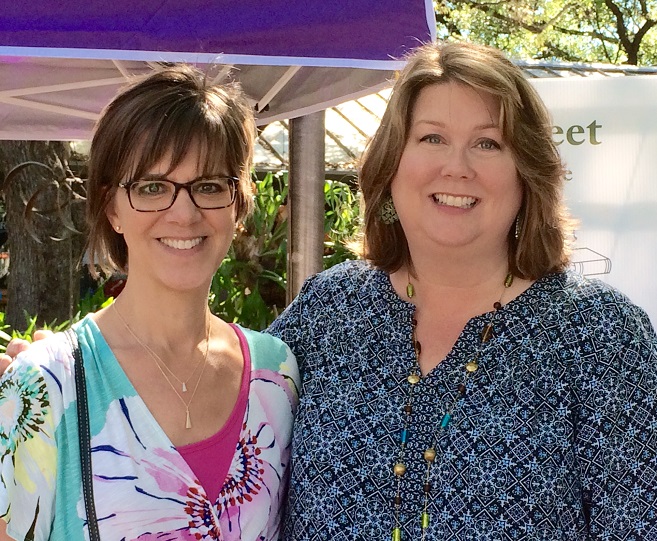 I met so many wonderful gardeners and readers, including this delightful Digging fan who told me she and her husband drove all the way from Katy, Texas, to meet me. How cool is that? I tried to talk her into starting a blog so she can join the online garden chatting and sharing. After all, she could be inspiring the next gardener to come along. Katy friend, if you start one, let me know, OK? :)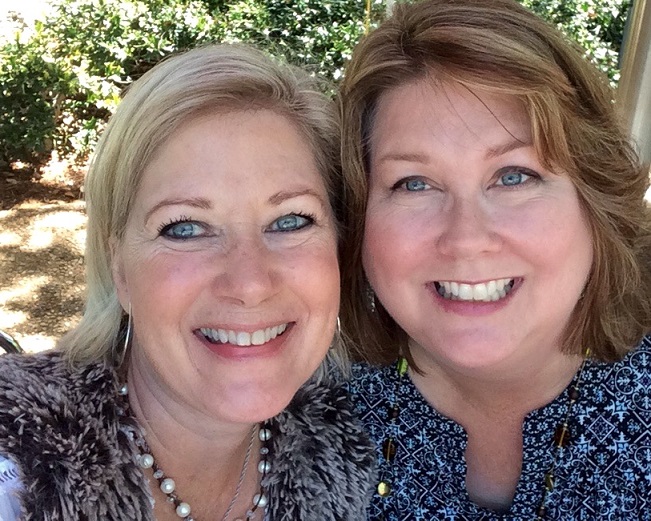 Aside from meeting readers and fellow gardeners, I had a great time hanging out with my fellow authors, like funny lady and goat breeder (just kidding, sort of) Jenny Peterson (who took this photo and the one above — thank you, Jenny!).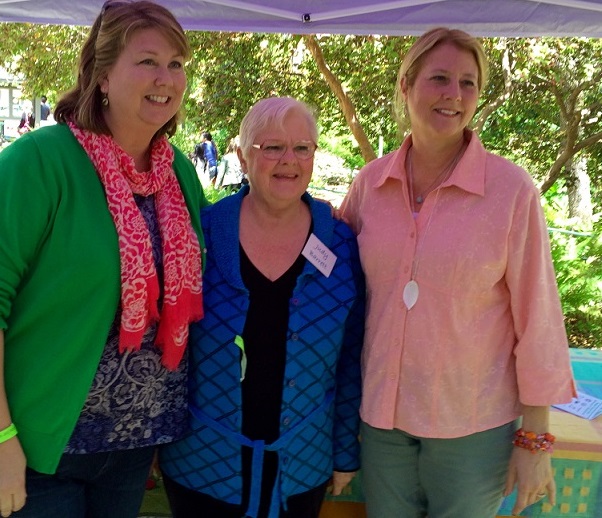 On Saturday I shared the booth with two terrific women, Judy Barrett and Cheryl Beesley.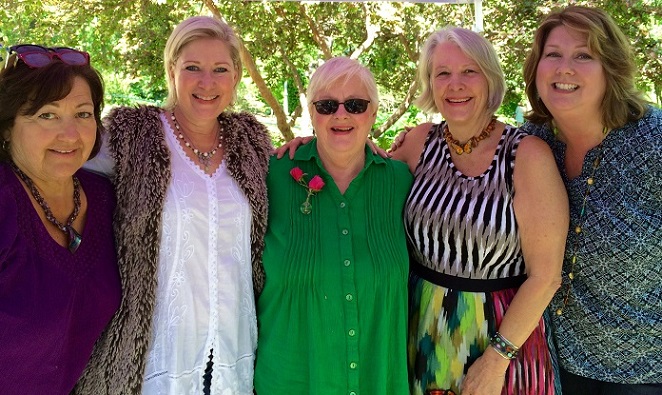 And on Sunday, Jenny (in white) and I switched off with KLRU's Trisha Shirey (in purple), Judy (in green), and Lucinda Hutson (in stripes). I was honored to share the booth with these talented women who've contributed so much to Austin's gardening scene.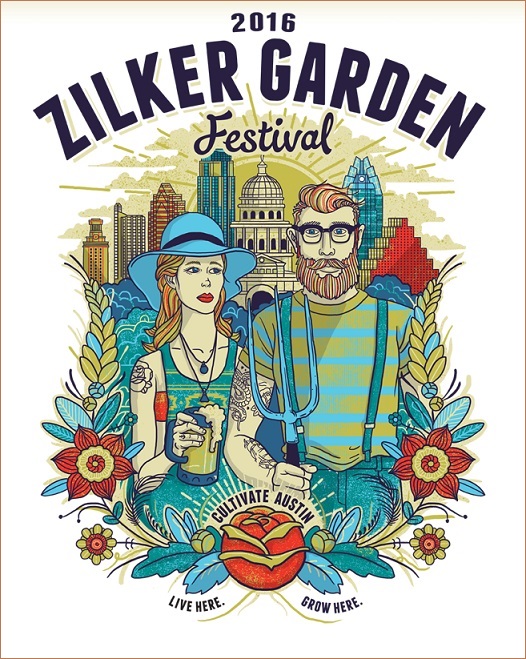 Huge thanks to Zilker Garden Festival organizers, especially Syd Teague and Cathy Wood, for hosting the author booth and giving me an opportunity to sell my books. I hope the festival raised piles of cash for Zilker Garden. And they really rocked it with this year's hipster American Gothic poster too.
I welcome your comments. If you're reading this in an email, click here to visit Digging and find the comment link at the end of each post.
_______________________
Digging Deeper: News and Upcoming Events
THIS WEDNESDAY: Join me for Coffee with the Author at noon on April 6 at Holy Grounds
KUT's Jennifer Stayton will interview me about water-saving gardening and host a Q&A with the audience — which I hope will include YOU. Afterward I'll sign copies of The Water-Saving Garden and Lawn Gone!. I hope to see you there for this intimate, lunchtime event. Holy Grounds coffee shop is located in downtown Austin in the main building of St. David's Episcopal Church at 301 East 8th Street. You can park in the surface lot in front of St. David's main doors.
Do you review? Have you read my new book, The Water-Saving Garden? If you found it helpful or inspirational, please consider leaving a review — even just a sentence or two — on Amazon, Goodreads, or other sites. Online reviews are crucial in getting a book noticed. I really appreciate your help!
I'm on Instagram as pamdigging. See you there!
All material © 2006-2016 by Pam Penick for Digging. Unauthorized reproduction prohibited.