January 8th, 2015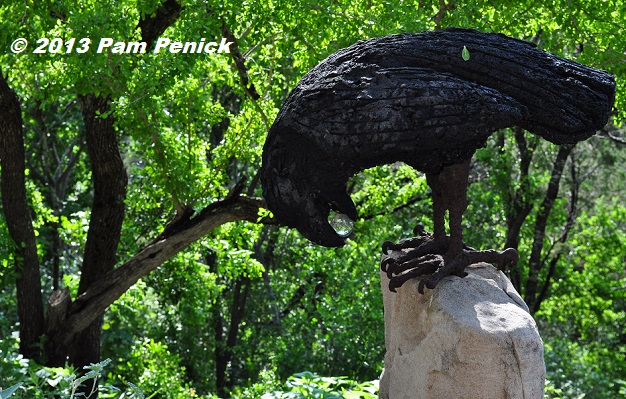 First the bad news for avid attendees of Austin garden tours: our city has lost one of its best-known and highly regarded garden tours, the annual springtime Gardens on Tour, which benefits the Lady Bird Johnson Wildflower Center. According to Director of Horticulture Andrea DeLong-Amaya, the tour, which celebrated its 10th anniversary last May, has folded for a couple of reasons: organizing it took too much time for a staff stretched thin, and it wasn't bringing in enough money to make it worth the effort. The latter reason troubles me because I've always thought Austin to be very supportive of its gardening community, and I worry that this indicates a lack of interest. Could that really be the case in a city that keeps a number of top-notch independent nurseries in business, is the birthplace of the award-winning, long-running PBS TV show Central Texas Gardener, and has hatched more garden blogs than any other city in the world?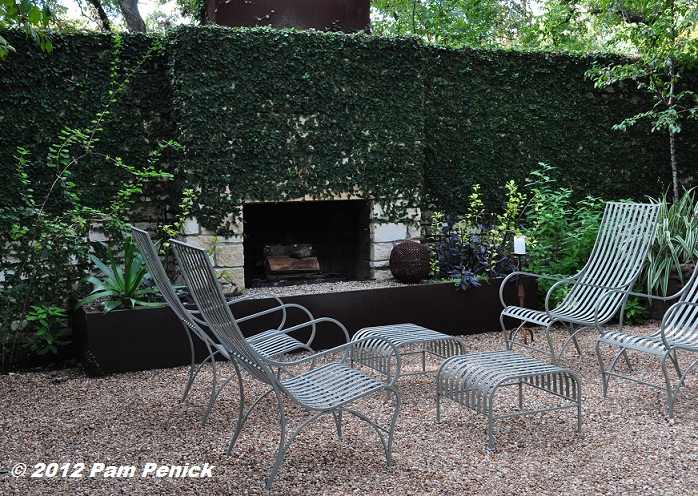 But now for the good news — sort of. Two well-known garden tours will be held in Austin this fall. Unfortunately they will be held on the exact same day, October 17. The doubling up means I'll have to miss one of them because (drum roll) my own garden will be open that day on tour! The Travis County Master Gardeners Association invited me last fall to be on their Inside Austin Gardens Tour — "a tour for gardeners, by gardeners" — which is held every 18 months, varying between spring and fall. I was delighted to accept, and a bit nervous because I've never participated in a garden tour before. Wish me luck!
After a three-year hiatus, the Austin Open Days tour benefiting the Garden Conservancy will be back too, which is happy news for eager tour-goers, although I do wish it were scheduled for a different date. Open Days is Austin's toniest garden tour, with an assortment of high-end designer gardens, and I'll be sorry to miss it.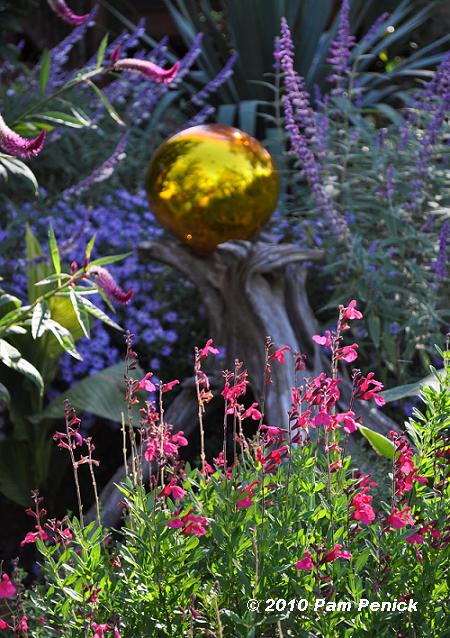 But enough whining. It's wonderful to have two tours even happening. I've attended all three of these garden tours for nearly a decade, excited to visit some of the most interesting gardens in Austin, meet a tribe of fellow garden lovers, and learn much about design from each garden on tour. It's truly a privilege to be invited into someone's personal garden. It takes months of primping and fluffing to get a garden ready for tour, a willingness to open a personal space to the public, an acceptance that there may be critiques from opinionated visitors and, yes, bloggers, and, perhaps most important, a desire to share one's creation with others. And then there's all the work required by volunteer organizers and tour-day helpers! I know I've taken Austin's many tours for granted over the years, but our loss of Gardens on Tour will, I hope, remind me to be especially grateful each time I buy a ticket and hop in the car on tour day.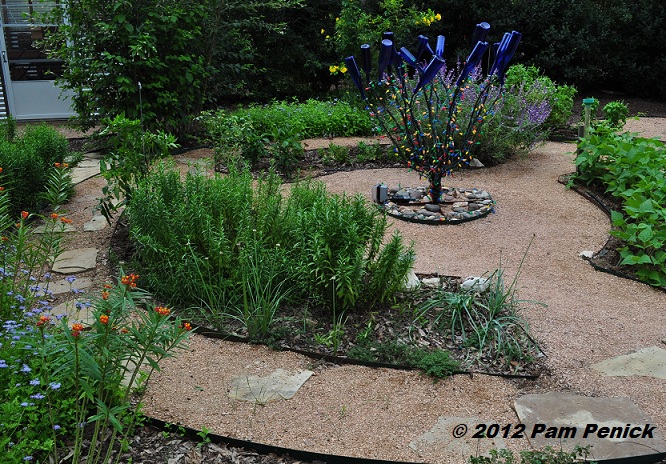 After all, tours are an essential part of Austin's vibrant gardening culture. They're inspirational, showing what can be accomplished in a difficult gardening climate, perhaps with a high-end budget but also with just a lot of sweat equity and patience from the homeowner. They're educational, teaching new gardeners what grows well here and giving experienced gardeners new ways of looking at familiar plants, not to mention a wealth of design ideas. Most of all, they give us glimpses of beauty, of someone's personal eden, of well-designed and lovingly tended spaces that reflect the unique challenges of the site and tastes of the owner. For those who love plants and design, there's nothing better than exploring a personality infused, beautiful garden. Neither books nor blogs can ever take the place of seeing a garden in person, walking its paths, touching its plants, and absorbing the complexity of the whole space.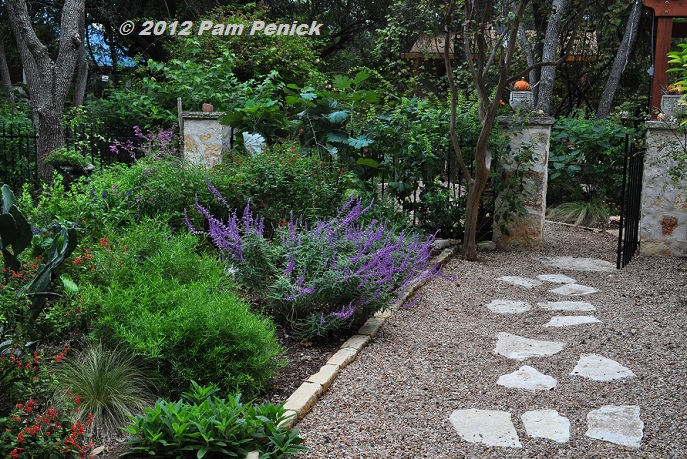 And so as I mourn Austin's loss of Gardens on Tour, I offer gratitude for the various tours we still have — and my thanks to all the hard-working people who make them happen. And if you're interested in seeing my garden in real life I hope you'll mark your calendar for Saturday, October 17, and attend the Inside Austin Gardens tour to see what one overscheduled but avid gardener has done with her little patch of Austin.
Photos are from various Austin tours. From top, Kathy Cove Garden; garden of Christine Ten Eyck; East Side Patch garden of Philip Leveridge; garden of Ann and Robin Matthews; garden of Carolyn and Michael Williams.
All material © 2006-2015 by Pam Penick for Digging. Unauthorized reproduction prohibited.