August 15th, 2015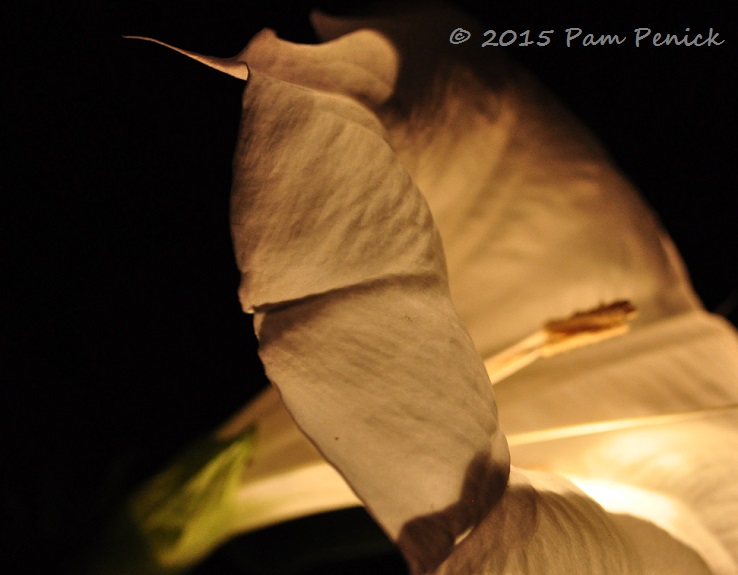 Around midnight, at the witching hour, I asked my daughter if she wanted to go out and see if the datura (D. wrightii) was blooming. "Yes!" she said, jumping to her feet. "That's my favorite plant." Well, OK then! We slipped on our sandals, grabbed a flashlight, camera, and tripod, and headed out to the front garden.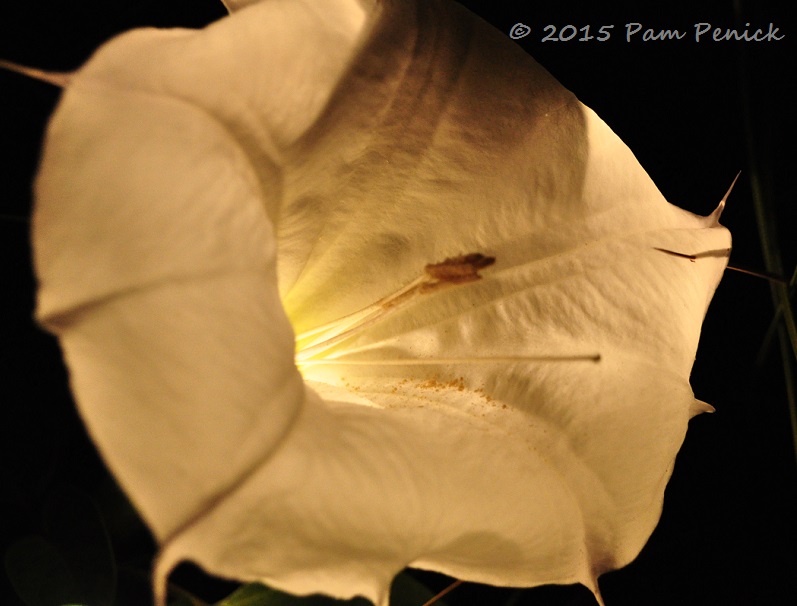 Sure enough, two of the long, balloon-like buds I'd noticed earlier in the day had unfurled, and large, white flowers were glowing in the darkness. This one is pierced by what looks like a sewing needle but is really the tip of a muhly grass leaf.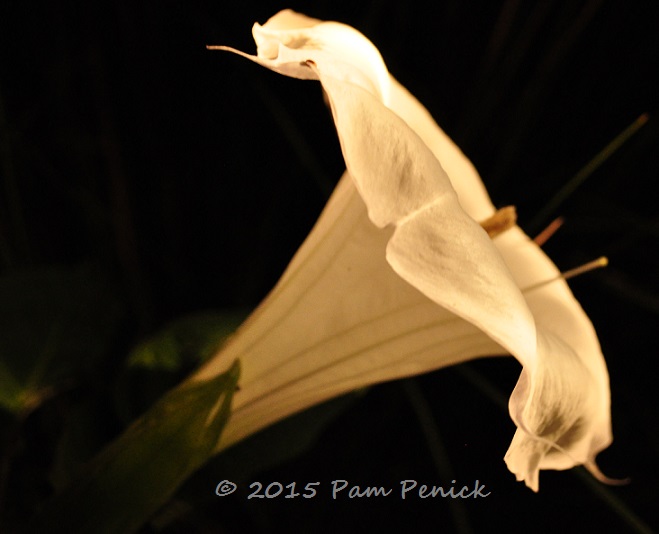 As we leaned in for a closer look, the flower's distinctive sweet scent wafted up to my nose. Backlit by flashlight, the petals resemble parachute silk or the fabric of a hot-air balloon as the burners are lit.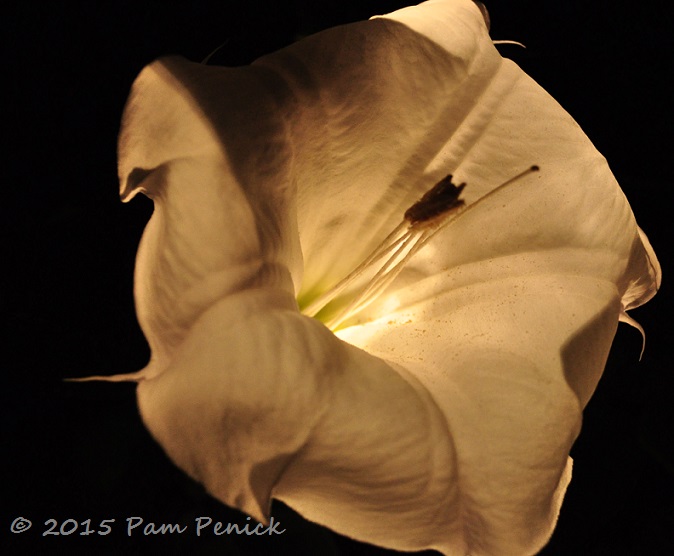 Datura power!
I'm joining Garden Bloggers Bloom Day with this post. For more Bloom Day posts from gardens around the world, visit May Dreams Gardens and check out the links in the comments.
All material © 2006-2015 by Pam Penick for Digging. Unauthorized reproduction prohibited.