November 1st, 2013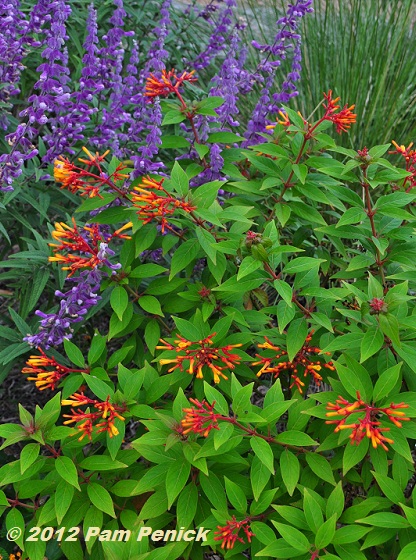 I'm trying a dwarf variety of the popular firebush (Hamelia patens 'Compacta' or 'Glabra') in a mostly sunny spot in my neighbor's garden that I help tend, and it's performed beautifully all summer and into fall, requiring little water once established and blooming its head off through the dog days. At about 3 feet tall and 2 feet wide, dwarf firebush is perfect for a tight spot, compared to the standard firebush at 3 to 5 feet tall and wide.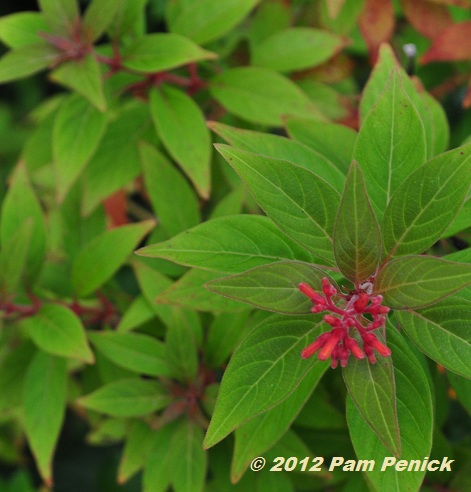 The long, narrow leaves have a slight blush along the edges, echoing the orange-red stems, and are pretty even when the plant is not in bloom.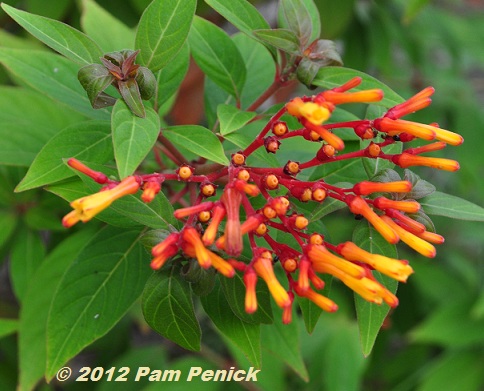 The tubular flowers glow golden, orange, and red and attract hummingbirds.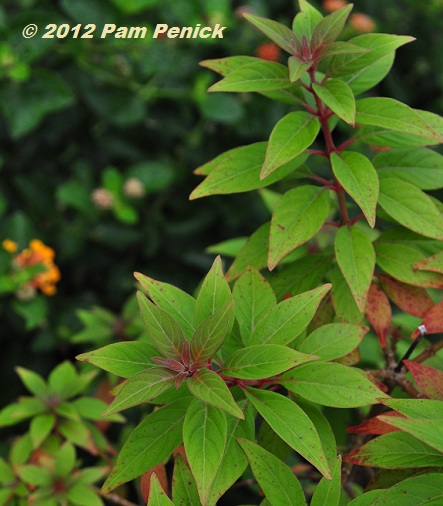 Since it's considered a tender perennial in Austin, plant dwarf firebush in the spring so it can become established before winter. Add a few purple-flowering salvias around it (try Salvia leucantha), and you'll have a stunning summer and fall combination.
Note: My Plant This posts are written primarily for gardeners in central Texas. The plants I recommend are ones I've grown myself and have direct experience with. I wish I could provide more information about how these plants might perform in other parts of the country, but gardening knowledge is local. Consider checking your local online gardening forums to see if a particular plant might work in your region.
__________
UPCOMING APPEARANCES & BOOK-SIGNINGS
Both events are free, and I'll be selling and signing copies of Lawn Gone! I'd love to see your friendly faces!
All material © 2006-2012 by Pam Penick for Digging. Unauthorized reproduction prohibited.