December 11th, 2017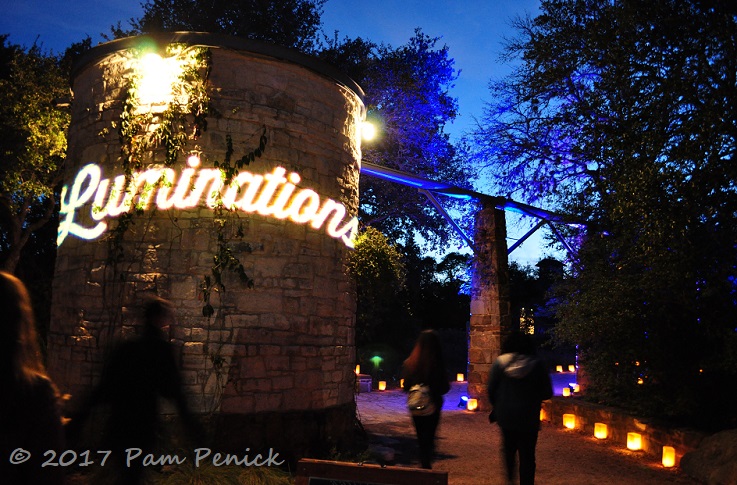 Luminations, the annual holiday light display at the Lady Bird Johnson Wildflower Center, didn't happen last year. But it returned this year for a 4-night run that ended Sunday night. Our family went last night and had a lovely time viewing the lights along the paths and the garden's native Texas plants.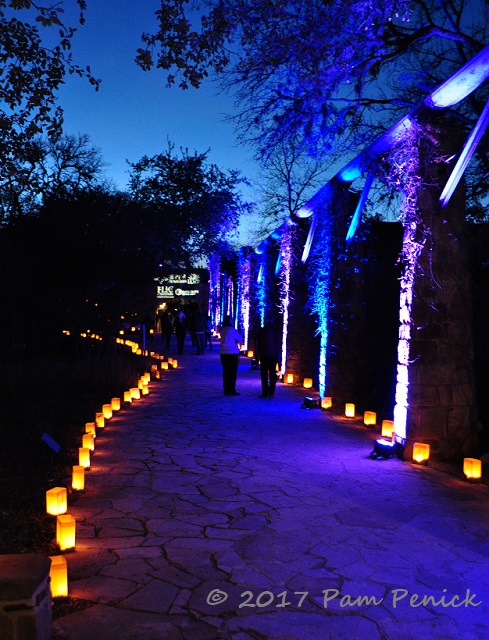 Glowing luminarias lined the entry walk along the aqueduct, which was washed with purple and blue light.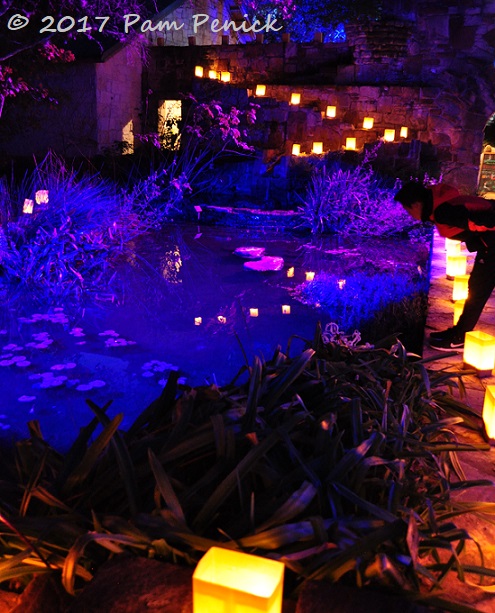 The entry pond was otherworldly, transformed by magenta and electric blue light. Luminarias zigzagged up the stone watercourse on the back wall.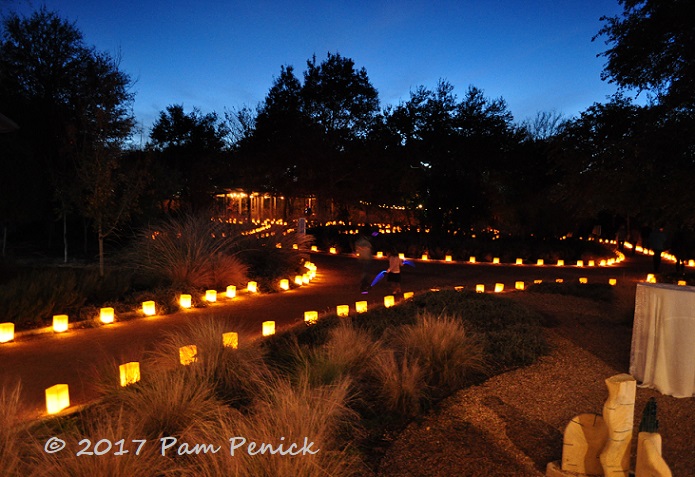 Glowing with light, the pathways through the garden were especially enticing.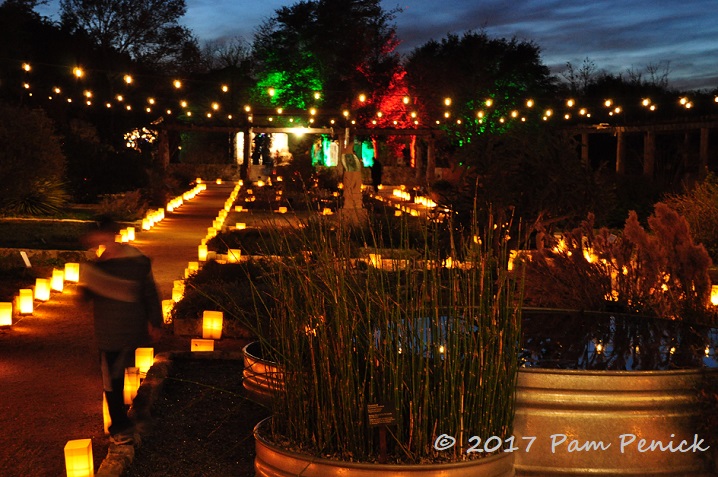 Even the Central Garden, normally my least favorite area of the gardens, was transformed by light.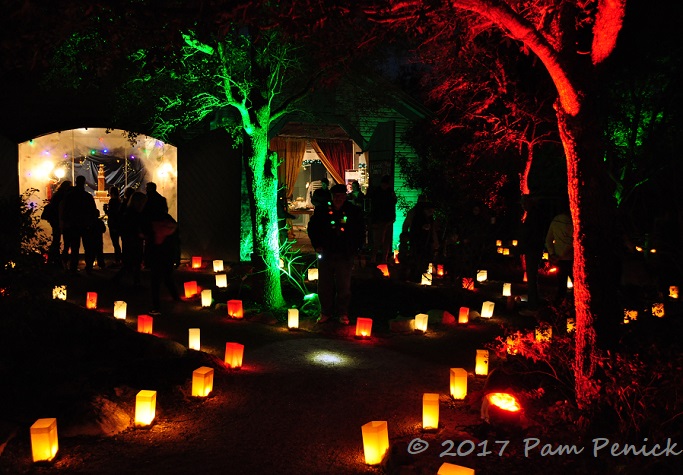 Trees lit up in red and green led to a bright window…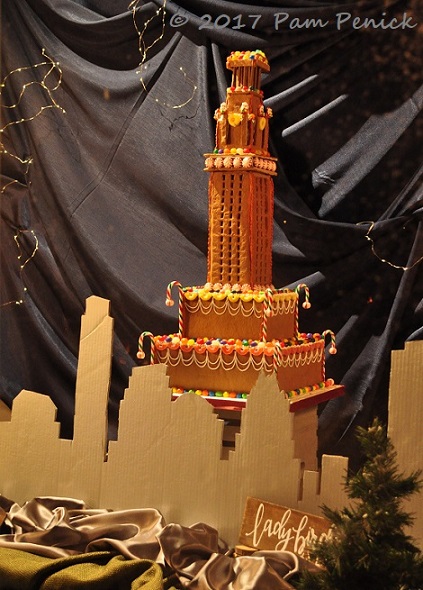 …where a UT Tower made of gingerbread was on display.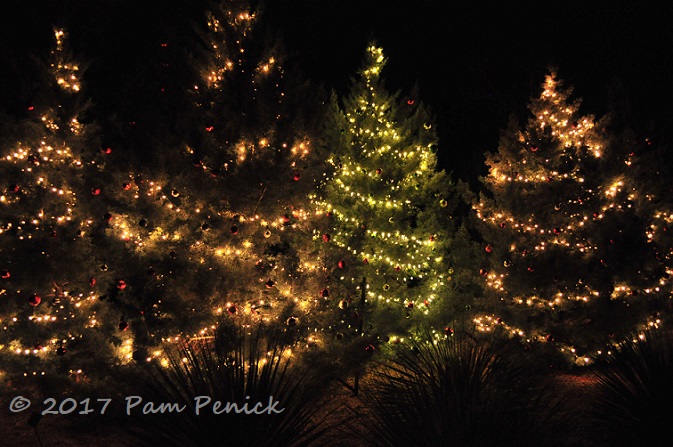 Every time I visit, the Arizona cypresses in the Family Garden seem to have grown another few feet, and they looked beautiful adorned with ornaments and lights. Starburst-shaped sotols grow in front.

Candlelit luminarias lined the play spiral's walls, and colored lights illuminated the walking tree stumps (which look like ents, or the aliens in Arrival).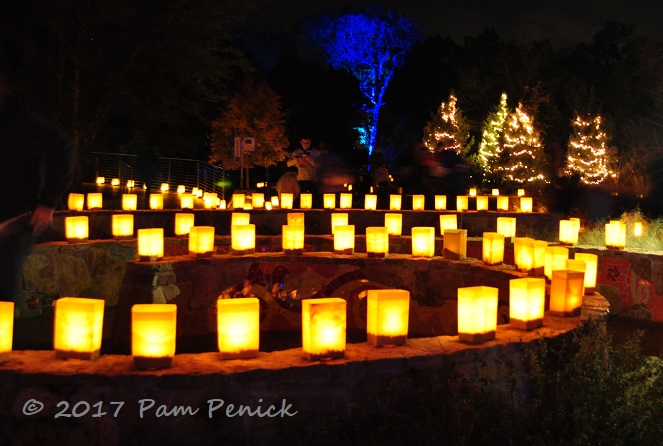 Another view, with glowing trees in the background.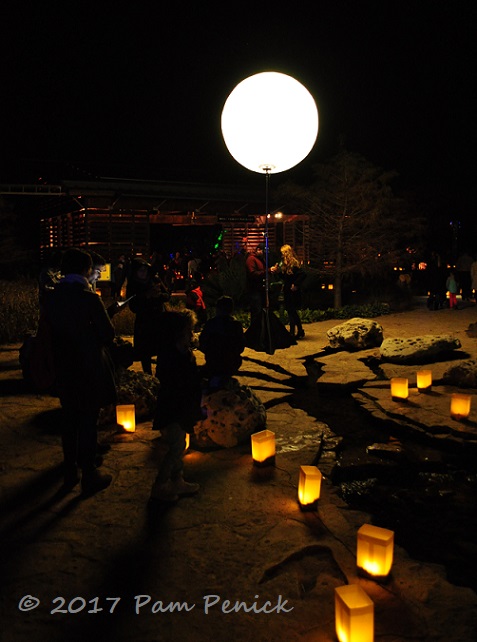 I went gaga over a huge, glowing moon light.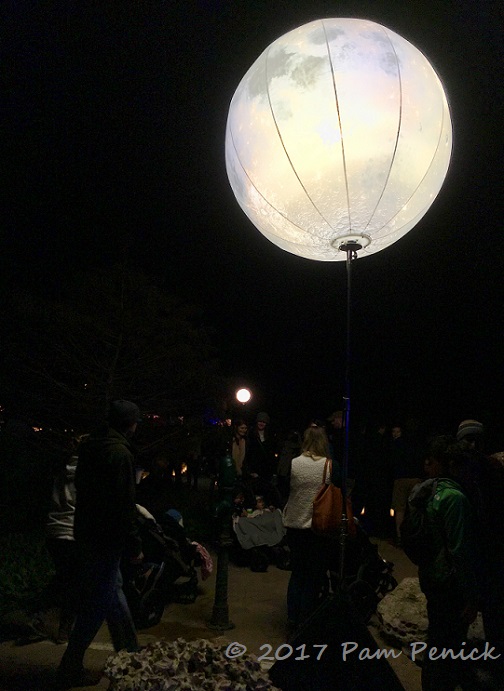 Isn't it wonderful?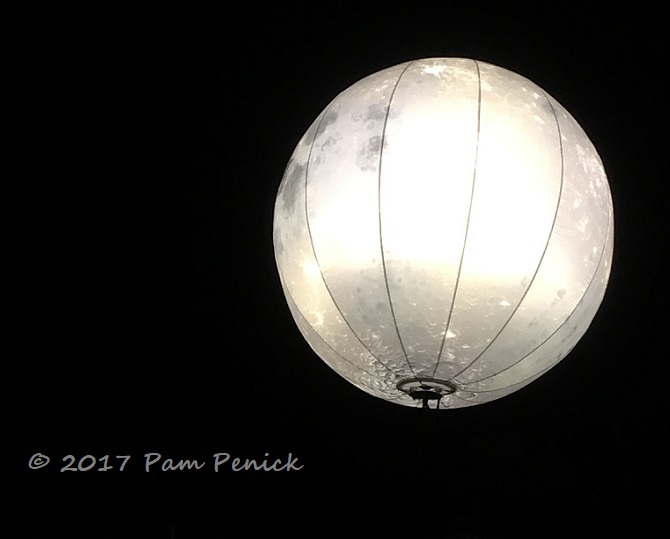 I'm not sure if the moon terrain is printed or projected, but it was beautiful.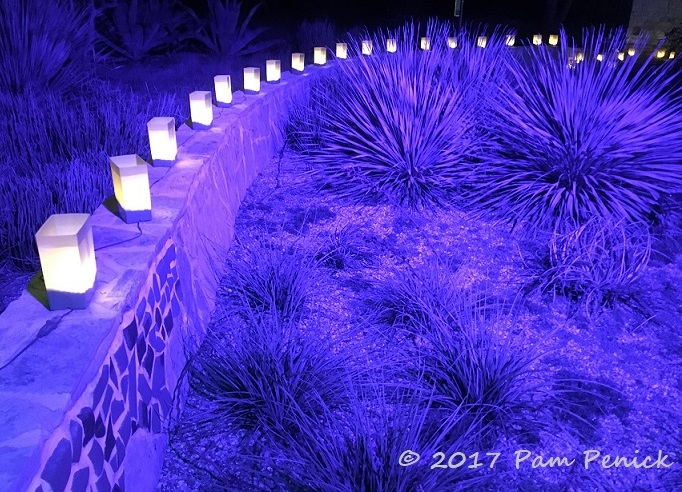 A gravelly garden of wheeler sotol and hesperaloe was washed in blue light, as luminarias marched along a low wall.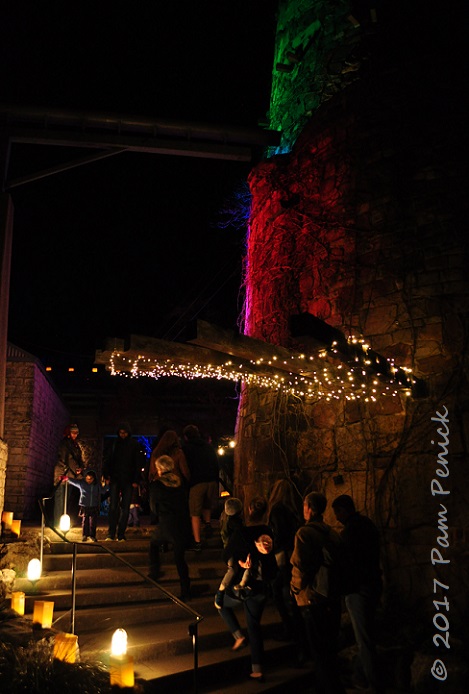 It's always so nice to see Austin come together to enjoy the season at events like Luminations.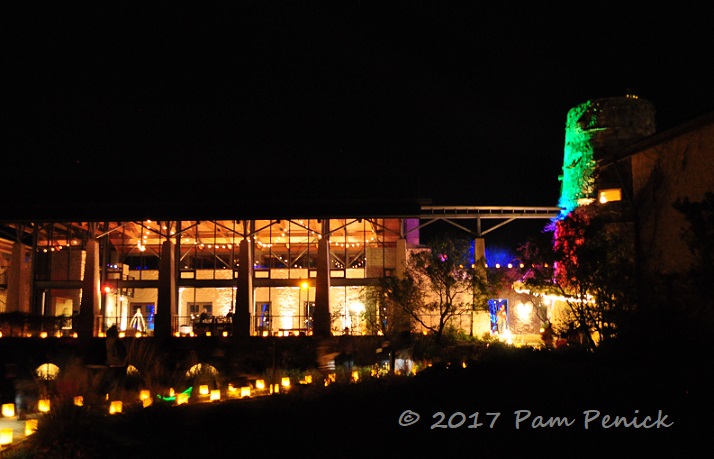 It's one of my favorite places in Austin, and one of my favorite times of the year.
For more Luminations photos, from when I attended in 2014, click here.
I welcome your comments; please scroll to the end of this post to leave one. If you're reading this in a subscription email, click here to visit Digging and find the comment box at the end of each post.
_______________________
Digging Deeper: News and Upcoming Events
Calling all garden bloggers! You're invited to register for the annual Garden Bloggers Fling tour and meetup, which will be held in Austin next May 3-6, 2018! Click this link for information about registering, and you can see our itinerary here. Space is limited, so don't delay. The 2018 Fling will be the event's 10th anniversary, which started in Austin in 2008.
Join the mailing list for Garden Spark Talks! Inspired by the idea of house concerts, I'm hosting a series of garden talks by inspiring designers and authors out of my home. Talks are limited-attendance events and generally sell out within just a few days, so join the Garden Spark email list for early notifications. Simply click this link and ask to be added.
All material © 2006-2017 by Pam Penick for Digging. Unauthorized reproduction prohibited.