January 5th, 2012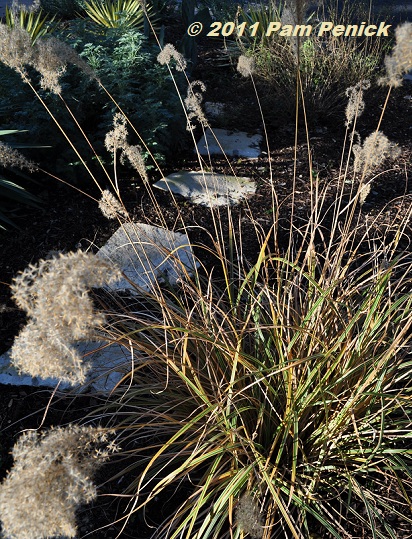 Ornamental grasses are touted for their fall beauty, but they add a lot of interest in winter too. The leaves of this variegated miscanthus may be yellowed and raspy, but they still support fluffy clouds of seeds on long stems, which I admire daily.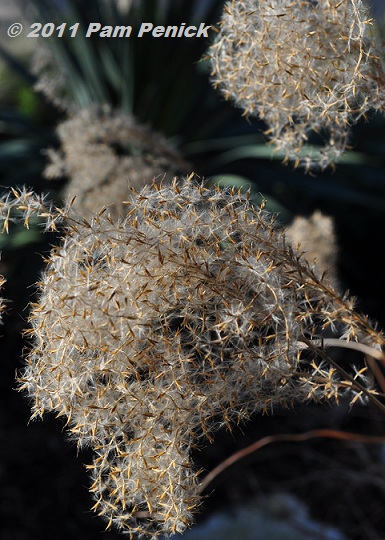 They remind me of cotton candy…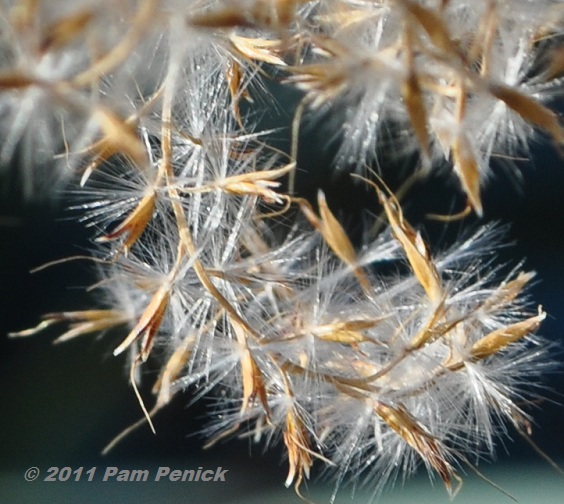 …and they're magical in the light of late afternoon.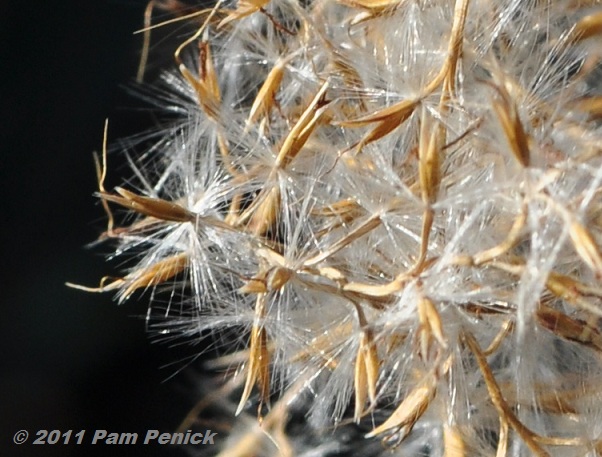 Sparkle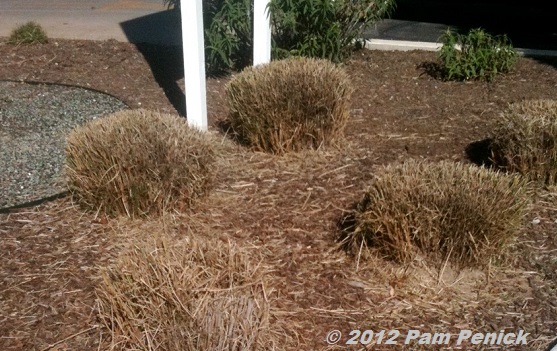 Grass foliage will usually hold up all winter in Central Texas, giving birds and other creatures a place to shelter and adding movement and a whispery sigh to the garden. They shouldn't be cut back until early to mid-February, just before new growth begins. And yet all over town, especially on commercial properties maintained by mow-and-blow crews, I see this: grasses cut back to nubbins prematurely. Tragic!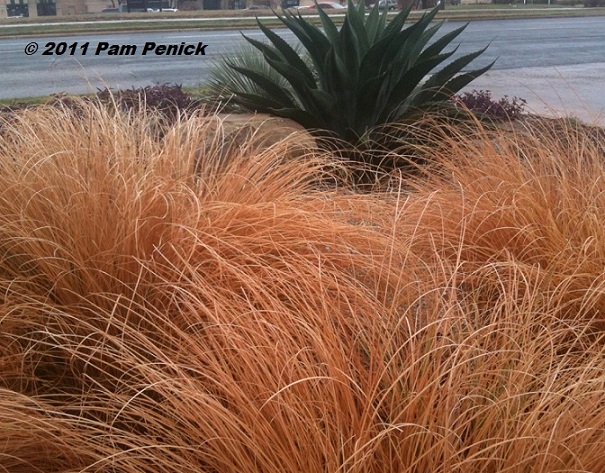 These miscanthus looked like this only a month and a half ago. Which look do you prefer?
Please, put away (or tell your crew to put away) the pruners until February. Grasses will beautify your winter garden if you let them.
All material © 2006-2012 by Pam Penick for Digging. Unauthorized reproduction prohibited.