February 21st, 2014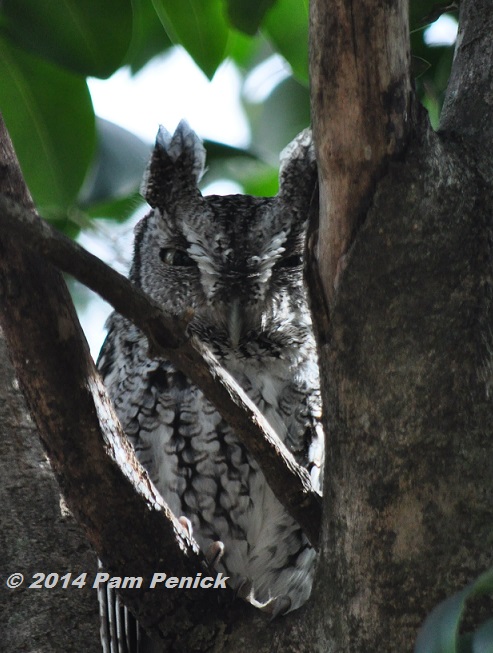 While planting in the back garden yesterday, I looked up into the trees above the back fence, as I always do, to see if I could spot an owl. What a surprise to see this little screech staring right back at me.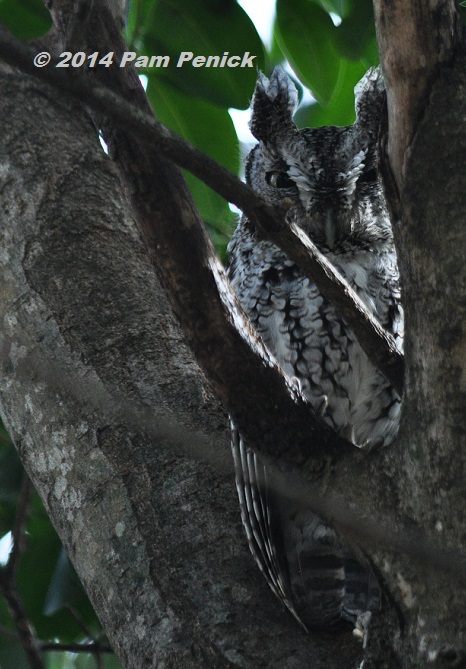 He or she was probably wondering what all the commotion was about during bedtime hours.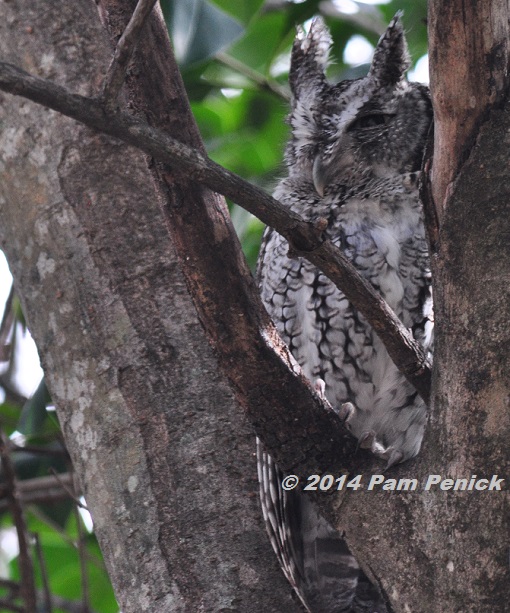 Eventually he stopped giving me the stink-eye…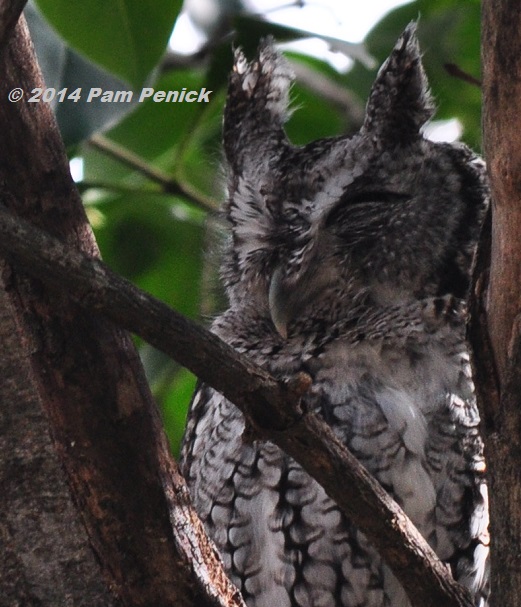 …and closed his eyes for a mid-afternoon nap. I hope he's scouting nesting locations. Last weekend my husband climbed up a ladder in order to clean a squirrel's nest out of our owl box. He put a fresh layer of dry leaves in the bottom, and it's all ready for a nesting mama owl to move in.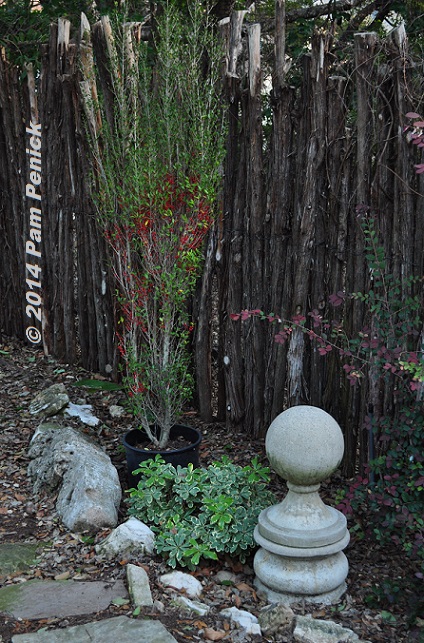 By the way, here's what I was planting: a 'Scarlet's Peak' yaupon holly, which is essentially a 'Will Fleming' yaupon that produces berries. I'm excited to be trying this one out, although it was a splurge. If you're hunting for one, I found it at Red Barn Garden Center in northwest Austin.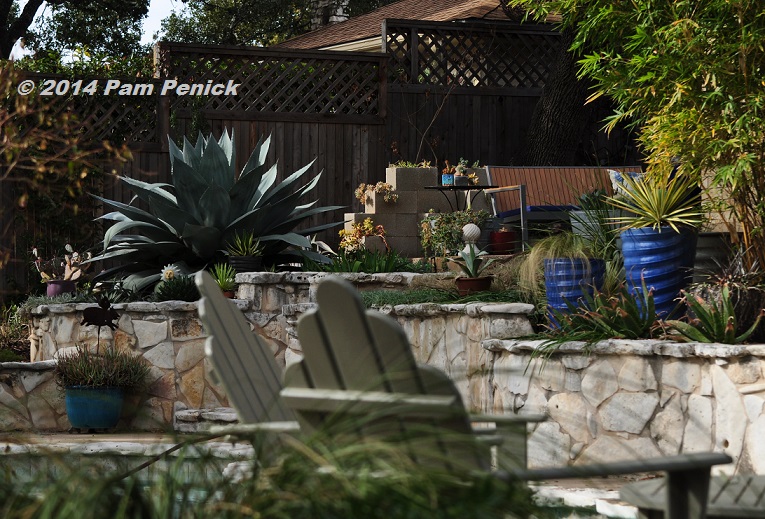 And just for fun, here's a quick peek at the upper garden, from the vantage of the low spot by the back fence. The 'Whale's Tongue' agave (A. ovatifolia) at upper left sailed through another winter and is bigger and better than ever.
All material © 2006-2014 by Pam Penick for Digging. Unauthorized reproduction prohibited.