September 26th, 2013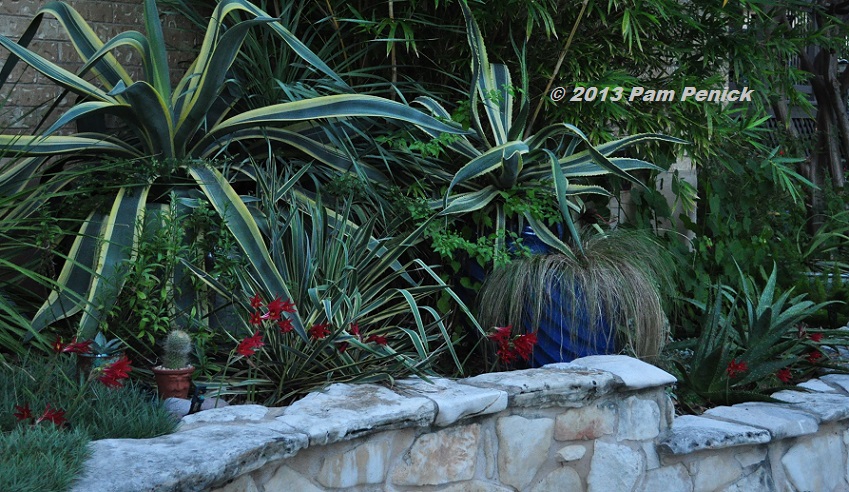 Yesterday morning I saw that the oxblood lilies (Rhodophiala bifida) in the back garden were going to be in full bloom once the sun rose. But I was out all day long with client meetings, after-school driving to a volleyball game, and dinner.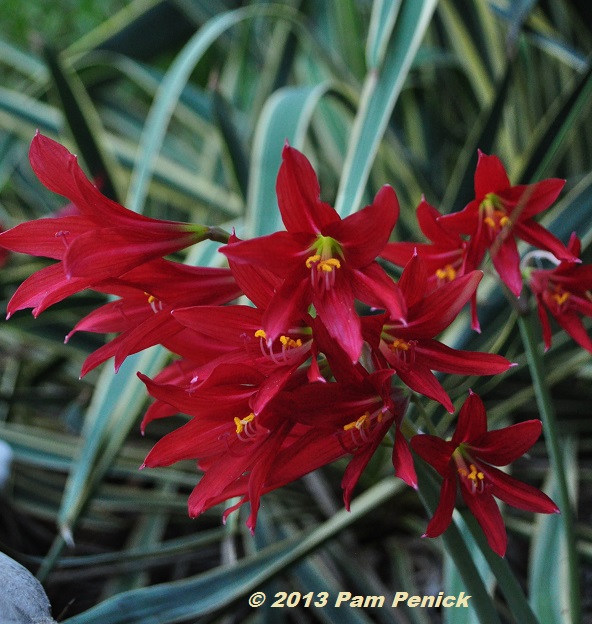 Finally at 7:15 pm, as my family was still chewing their last mouthfuls of dinner, I tapped my watch and said, "Let's go, people! I'm going to miss seeing the oxblood lilies!"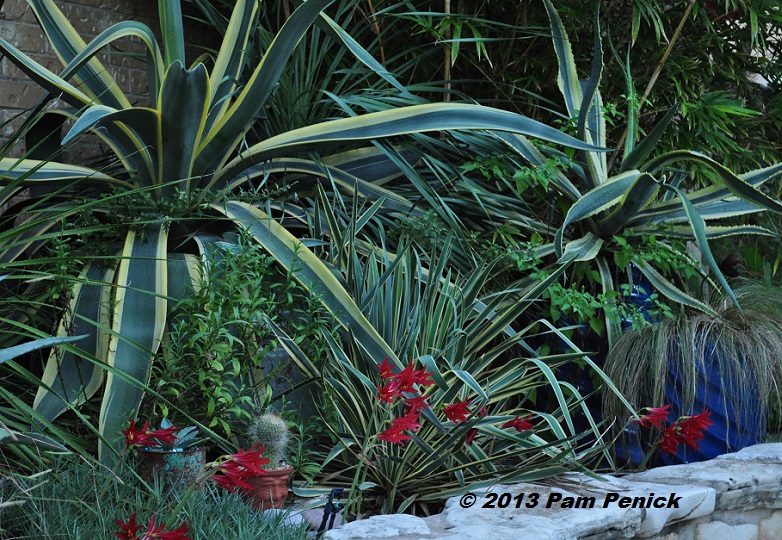 Bless their hearts — they jumped right up and off we roared back to the house. I was practically biting my nails that we'd get home too late to see them.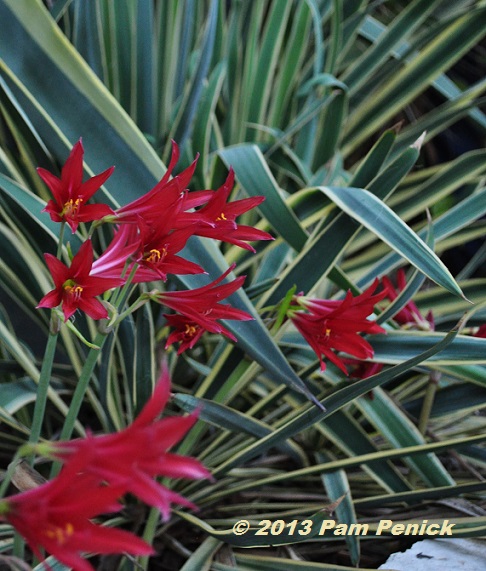 The sun had set, and the light was fading from the sky by the time I raced outside with my camera. All that beautiful afternoon light I'd hoped to capture illuminating the petals was gone.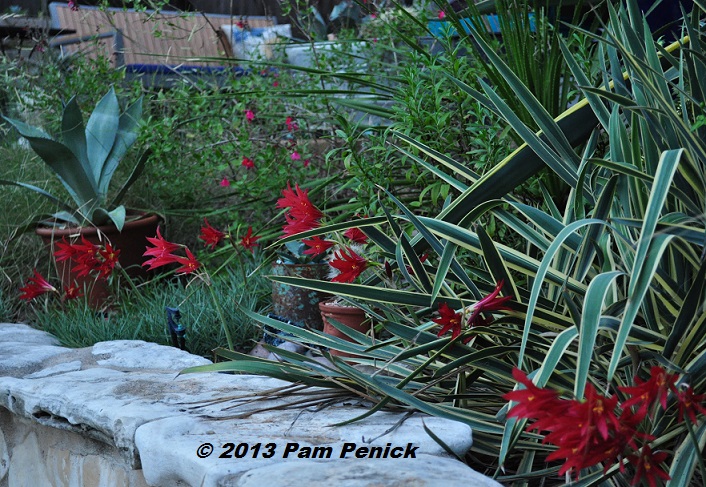 But the deep red of the flowers still glowed in the dim light, delighting me as I snapped a bunch of photos and then just stood there looking at them as dusk fell.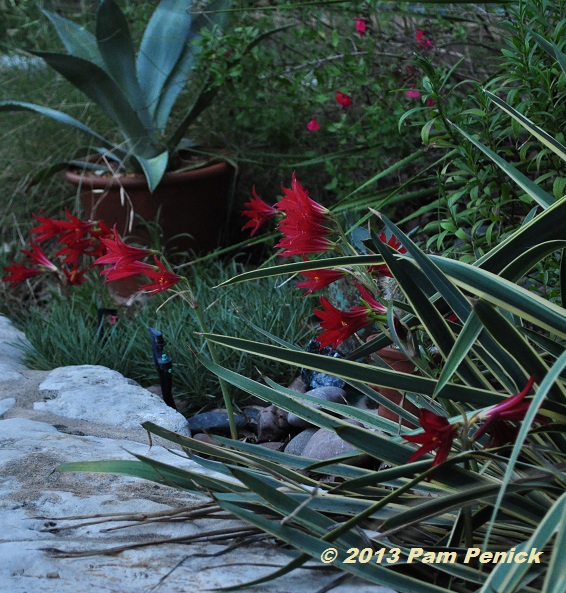 So lovely. So fleeting.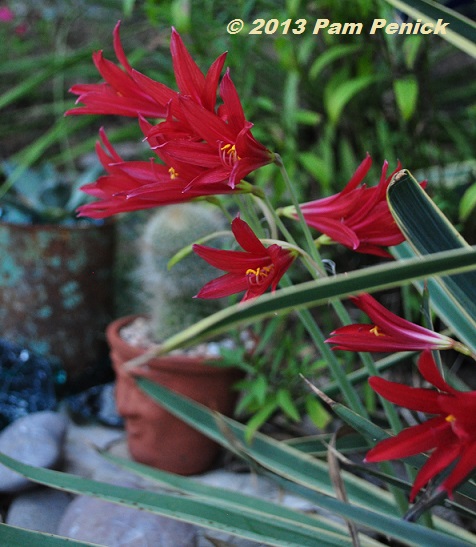 Such excitement over a little flower. Gardeners must be the craziest people.
__________________________
Upcoming talk: Please join me tonight, 9/26, 7:30-8:30 p.m., for my Garden Club of Austin presentation about getting rid of your lawn and designing a lawn-gone garden. The talk will be at Zilker Garden and is free and open to the public. I'll be signing copies of Lawn Gone! after the talk.
All material © 2006-2013 by Pam Penick for Digging. Unauthorized reproduction prohibited.