November 21st, 2010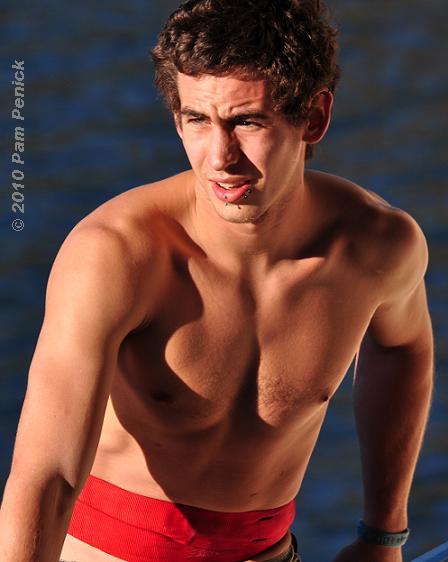 While strolling around Lady Bird Lake on Friday afternoon, I witnessed an interesting sport called slacklining. I'd just read about it in the local paper, but it was remarkable to observe in person.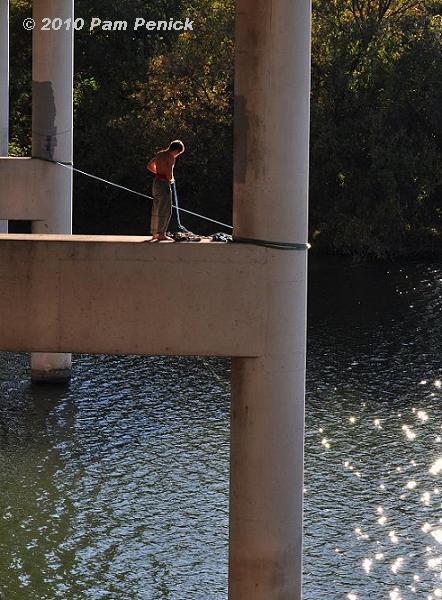 A group of slackliners had strung their line—flat, stretchy nylon webbing—between two piers of the MoPac bridge that crosses the lake. Along the pedestrian bridge that runs under the highway, runners and walkers had stopped and were lined up to watch.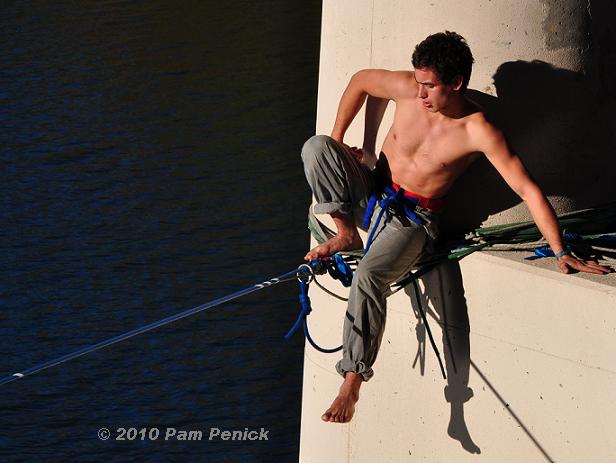 This is Janek inching his way onto the line from the pier, approximately 30 feet above the water. Just watching them walk on the pier gave me vertigo, so I don't know how they could bring themselves to do this.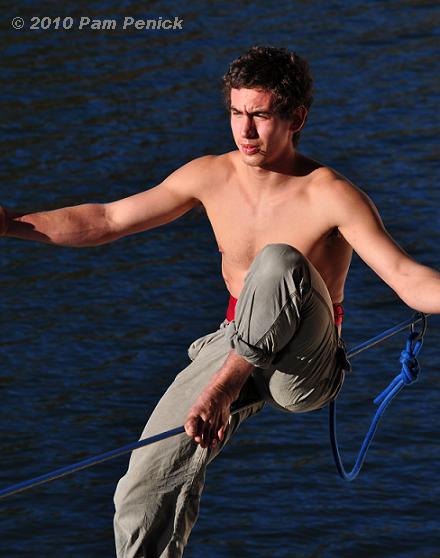 At first he straddled the line, but after he'd ooched out several feet, he put one foot on the line…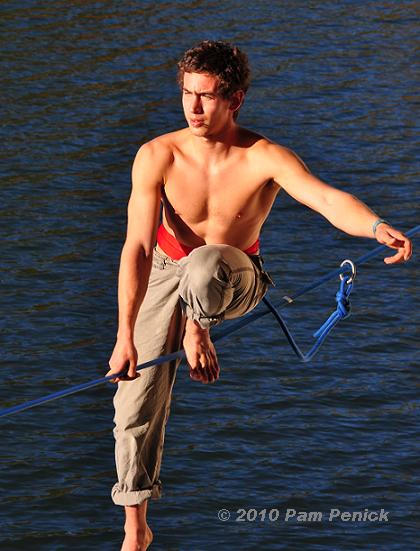 …transferred his weight onto that leg…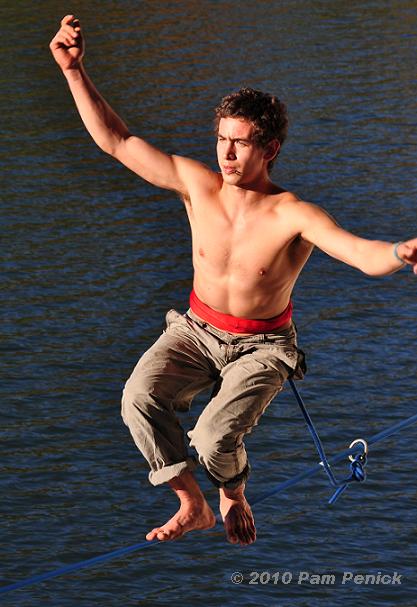 …and gracefully stood up on a piece of stretchy webbing about one inch wide, 30 feet above a distractingly rippling lake. The red belt was attached to a safety clip and line designed to catch him if he fell.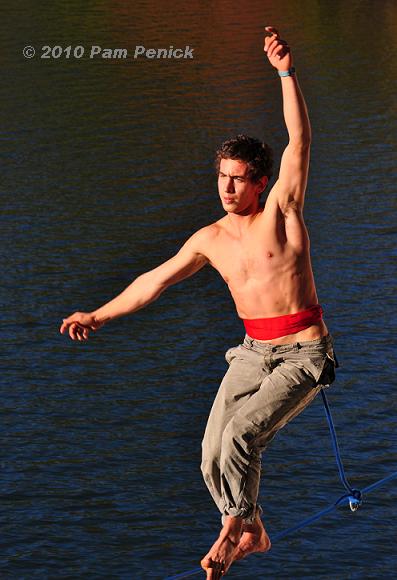 After a few wobbles, steadied by outstretched arms, he started walking the line.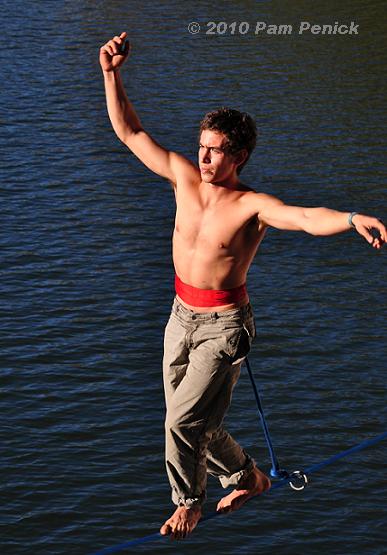 He fixed his eyes on the opposite end of the rope.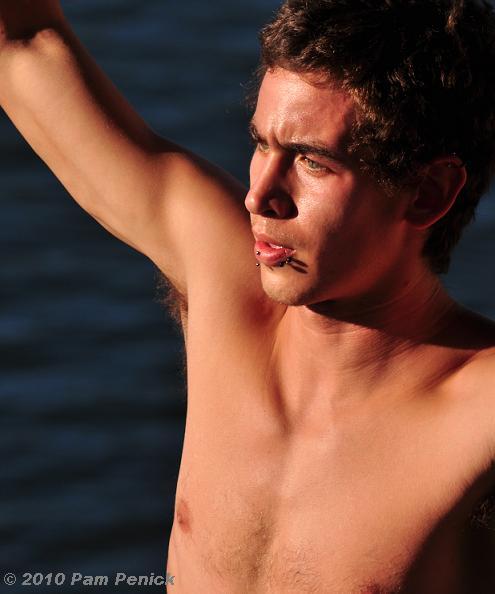 You can see the concentration in his face. After he reached the 2nd pier, he turned around and walked the line back to his starting point.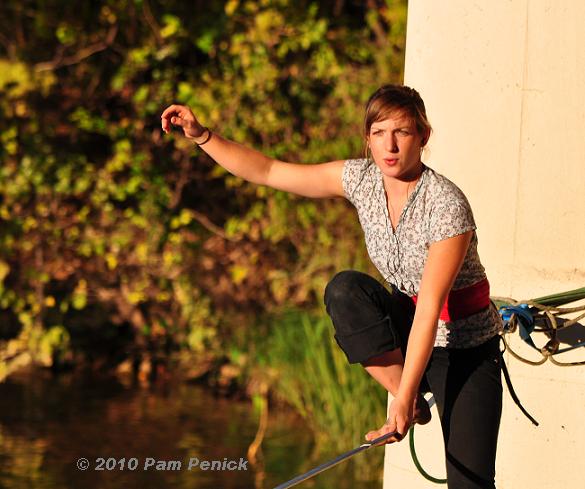 Austinite Faith Dickey, whom I'd read about in the local paper, was there too, and she went out on the line next.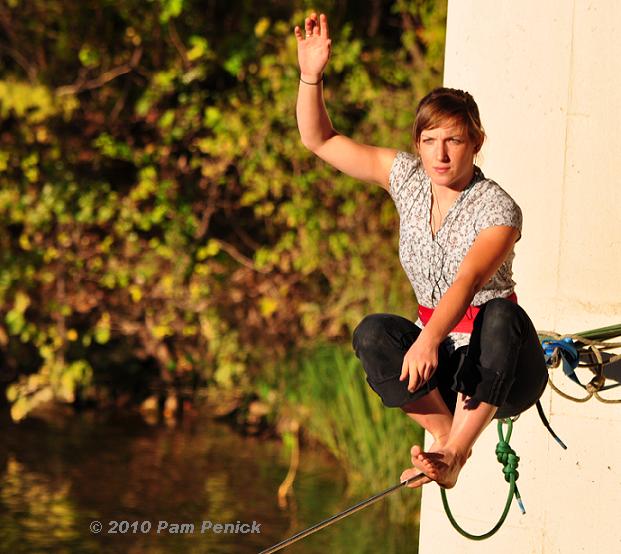 How in the world?!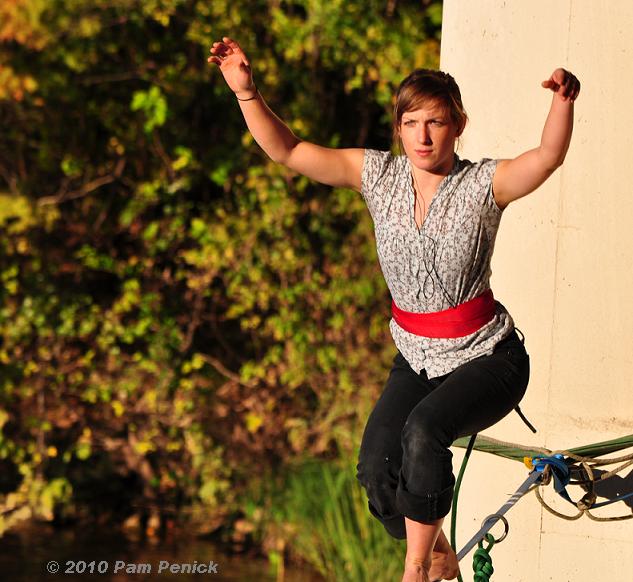 Standing…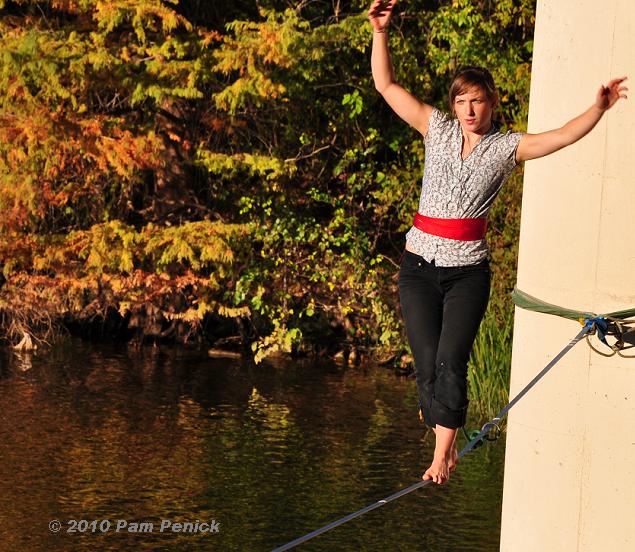 …and she's up.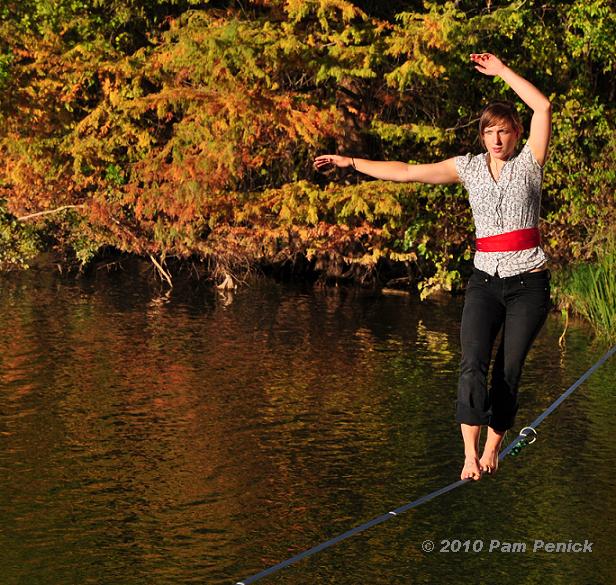 Faith fixed her eyes on the far end of the line and never looked down.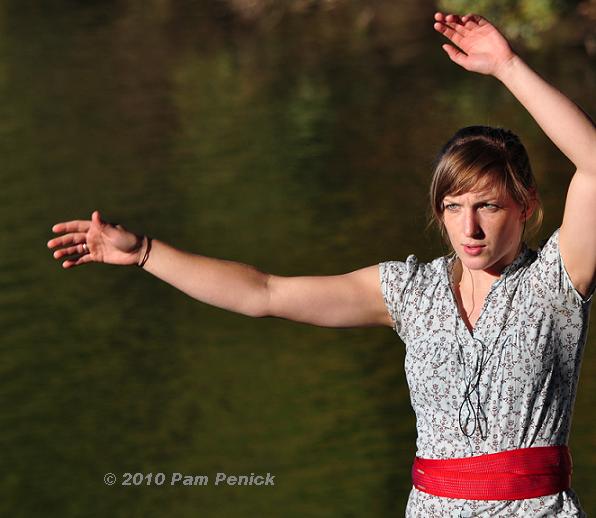 Intense concentration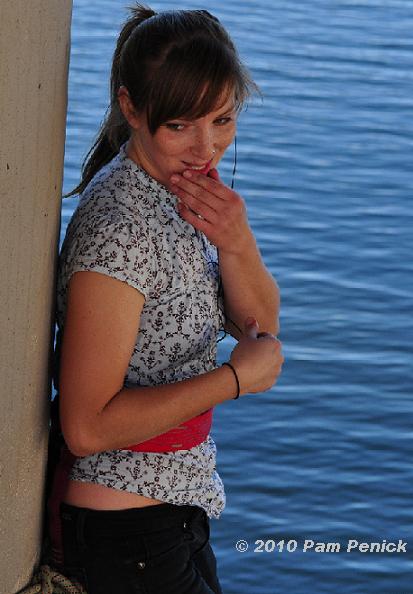 When she reached the opposite pier, she relaxed and joked with her friends for a minute…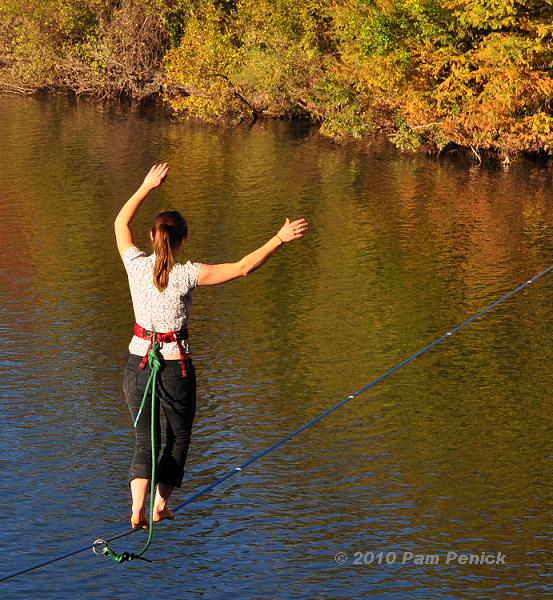 …and then she started back across.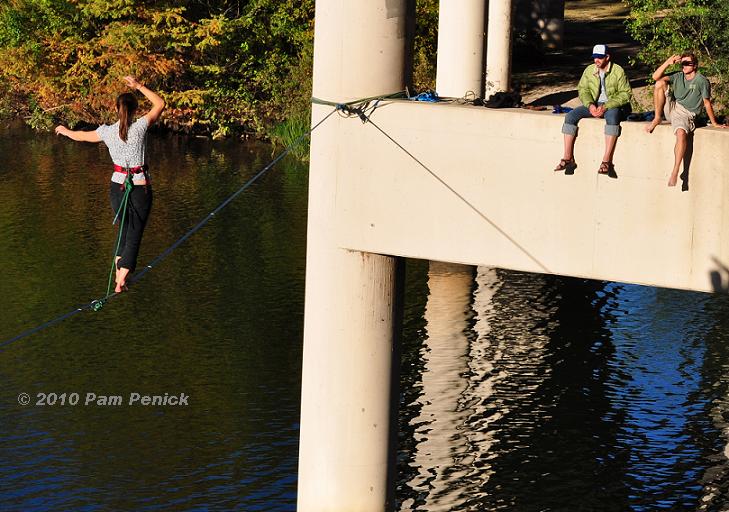 Amazing!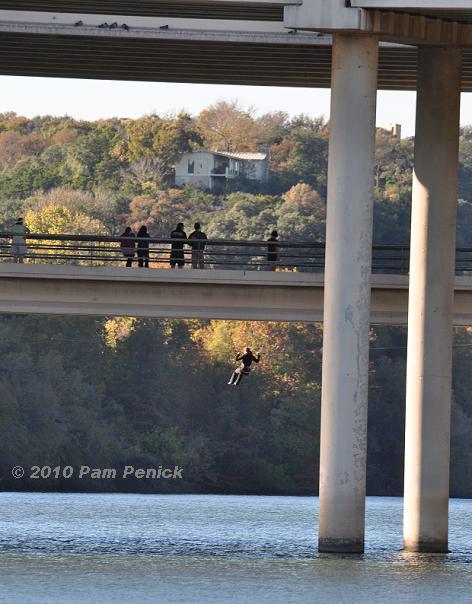 What happens if they fall? I spotted this fallen slackliner (not Faith, judging by the clothing) dangling under the bridge as we approached. She pulled herself along the slackline toward the first pier, and I lost sight of her as she pulled herself back up.
You can read more about Janek and Faith at Slackline Motion (no longer active), Faith's blog about their bohemian adventures as they slackline in national parks and in cities around the world. Update 7/14: See Faith's website That Slackline Girl.
All material © 2006-2011 by Pam Penick for Digging. Unauthorized reproduction prohibited.