October 19th, 2010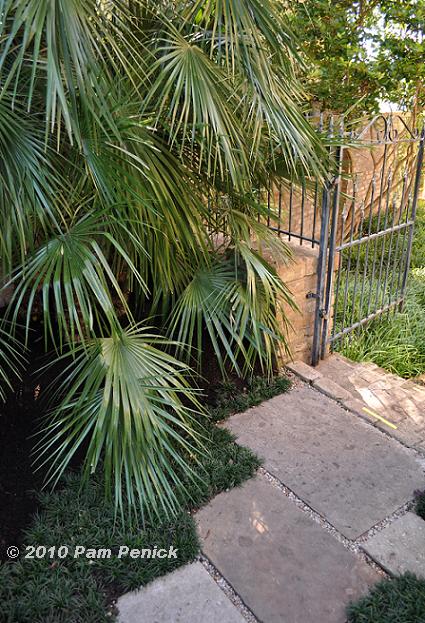 My third stop on Saturday's Garden Conservancy tour took me to the elegant, hilltop garden overlooking downtown Austin. Surrounding a New Orleans-style Pemberton Heights home and shaded by majestic live oaks, the garden felt lush, green, and classically serene. Pictured above, a cut-stone path edged in dwarf mondo grass leads from the entry courtyard to the rear garden.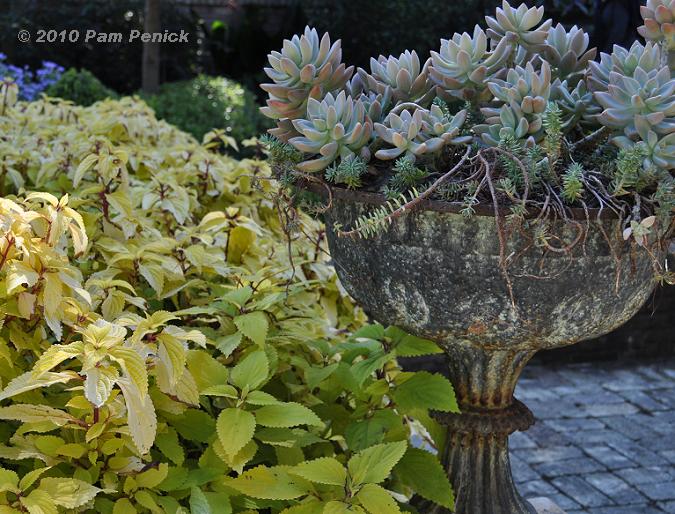 In the brick-paved front courtyard, evergreen shrubs define the spaces, and potted annuals and succulents add color and focal points.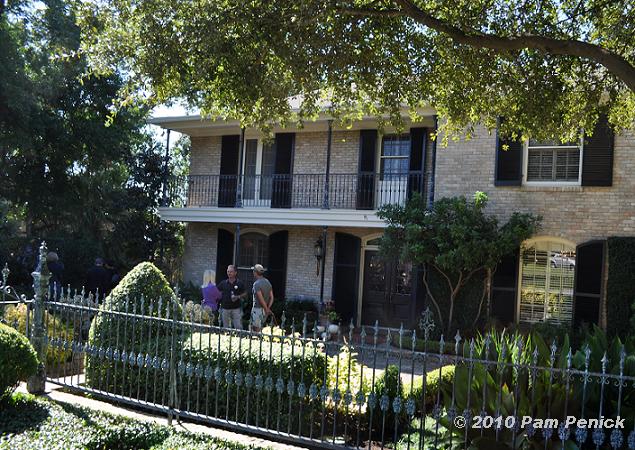 The house was built around 1950, and the current owner grew up in the home and inherited it from her mother.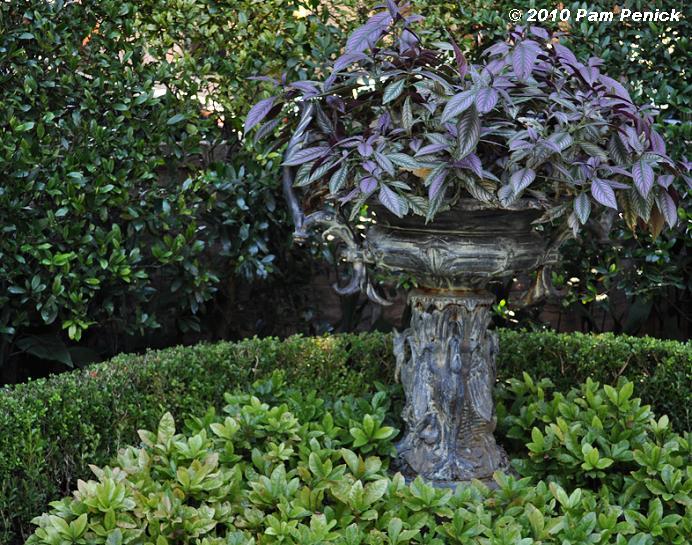 Persian shield adds rich annual color to an urn set in a boxwood parterre.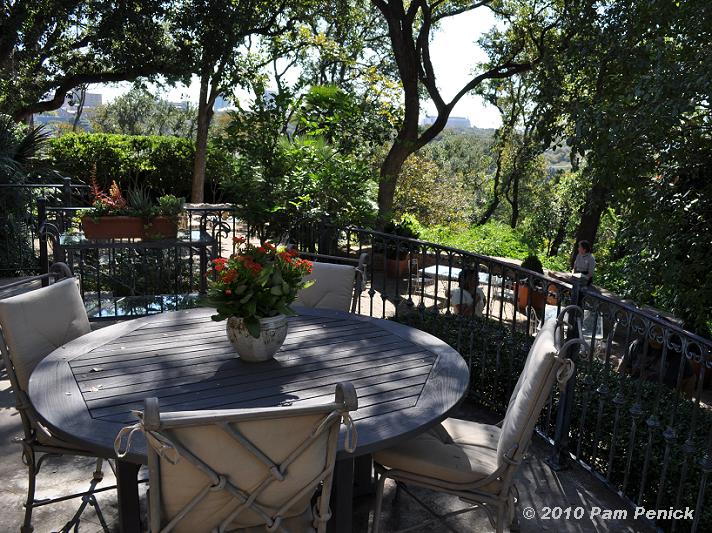 The shallow back yard is perched on a steep hillside and terraced into various seating areas. The highest, just off the back door, enjoys a view of downtown.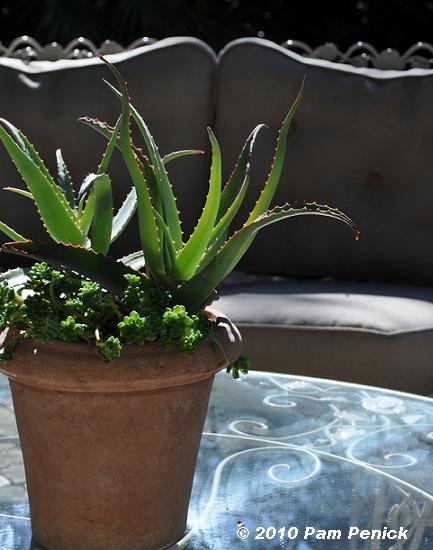 On a lower terrace at ground level, a simple potted aloe rests on a glass table surrounded by cushioned iron furniture.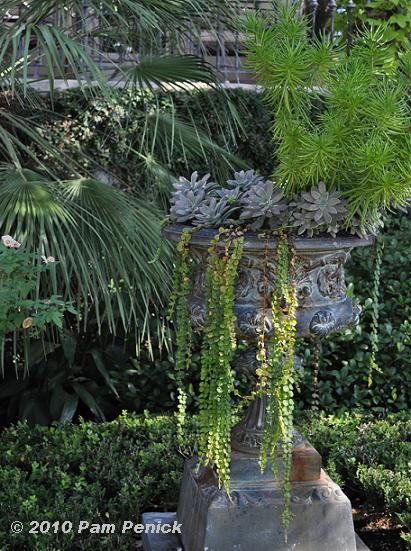 Another succulent-filled urn graces the lower terrace. This is a peaceful, comfortably elegant garden, well suited to the style of the house.
Tune in tomorrow for a tour of Deborah Hornickel's bungalow garden. To see images from the eclectic East Side Patch, my second stop on the tour, click here.
All material © 2006-2010 by Pam Penick for Digging. Unauthorized reproduction prohibited.