October 17th, 2010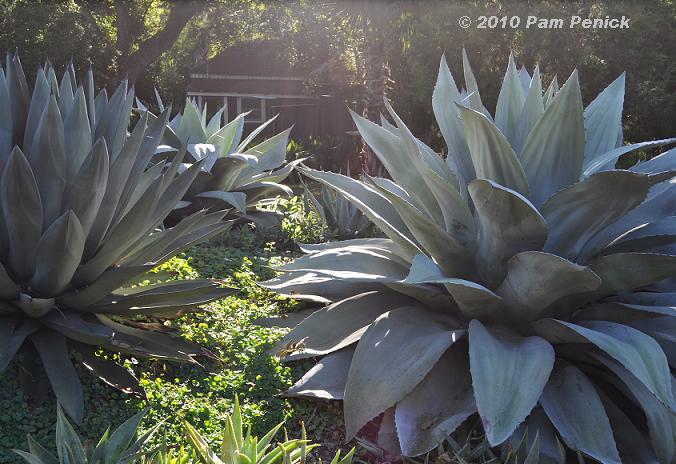 'Sharkskin' agave and 'Whale's Tongue' agave at the Utility Research Garden
The Garden Conservancy's Open Days Austin tour was held yesterday, with 6 private gardens open to the public. My first stop was the ambiguously named Utility Research Garden, which I imagined to be an experimental garden at a public utility. Instead I discovered an eclectic, playful, somewhat shaggy contemporary garden surrounded by a compound of east-side bungalows, a large greenhouse, and one Airstream trailer.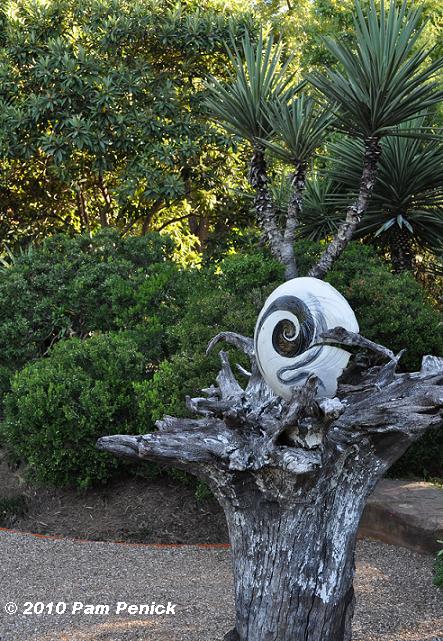 A resident artist was positioning a few pieces around the garden when I arrived. This is one of them.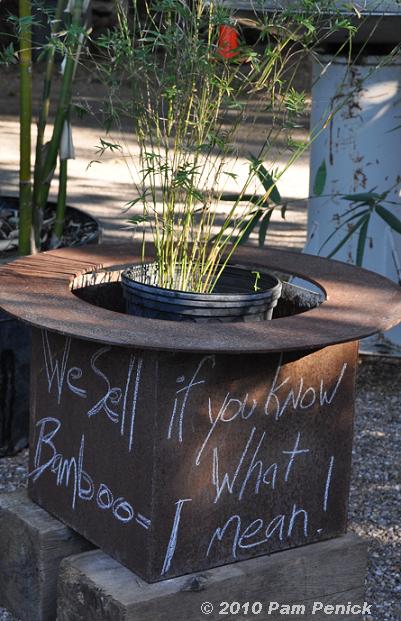 The owner is a wholesale grower of bamboo, palms, and agave. I saw lots of bamboo for sale, as well as dyckias, but no agaves on this day.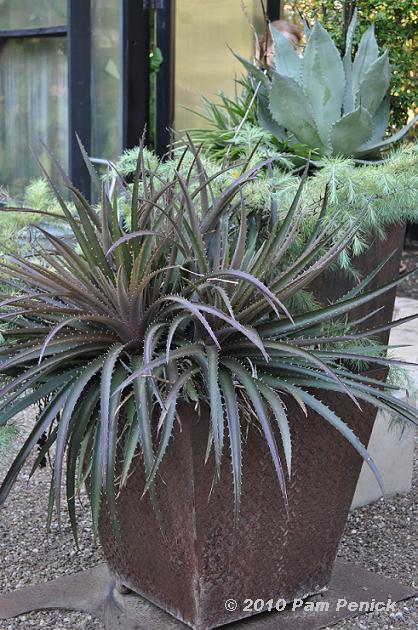 A gorgeous dyckia in a rusty container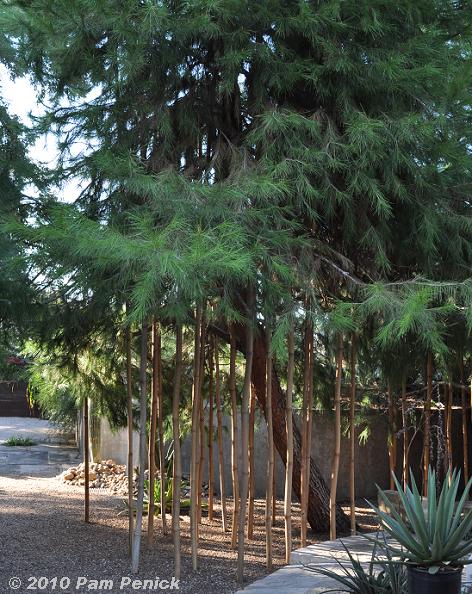 Pines are pretty rare in Austin's alkaline soil, but this garden has several beautiful specimens. This one seems to be propped up or decorated with long bamboo poles.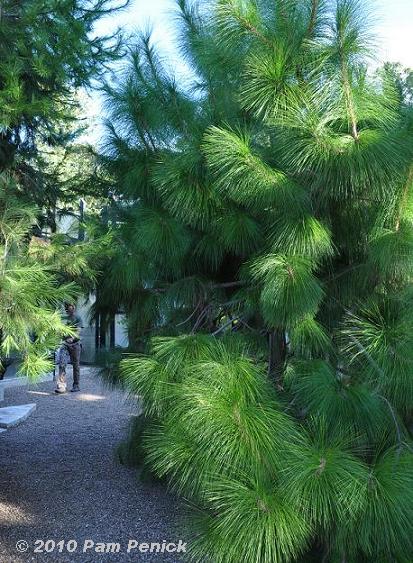 But this long-needled variety is my absolute favorite. No one could keep from touching it as they walked by.

A table constructed out of a gigantic saw blade stands nearby. Check out the stock-tank pond in the background. A number of man-made berms also add height and interest throughout the flat garden.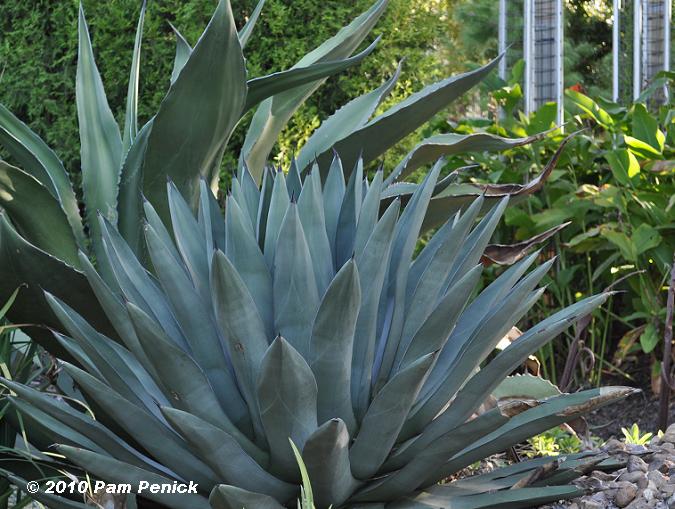 Gorgeous and deadly sharp 'Sharkskin' agave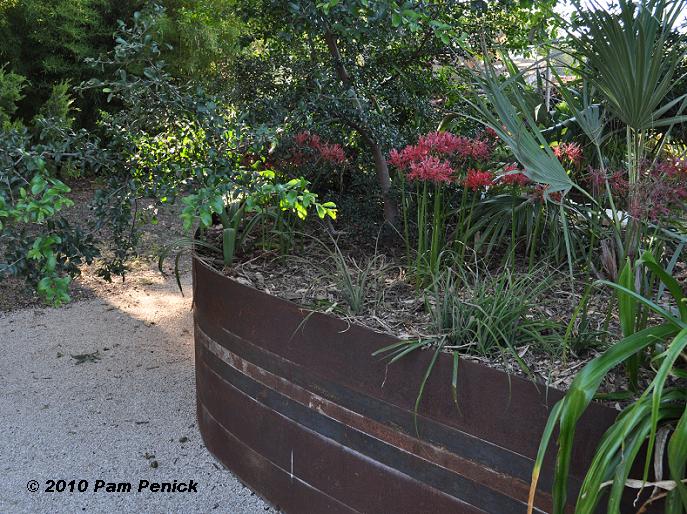 Spider lilies bloom in a raised bed edged with Cor-Ten steel.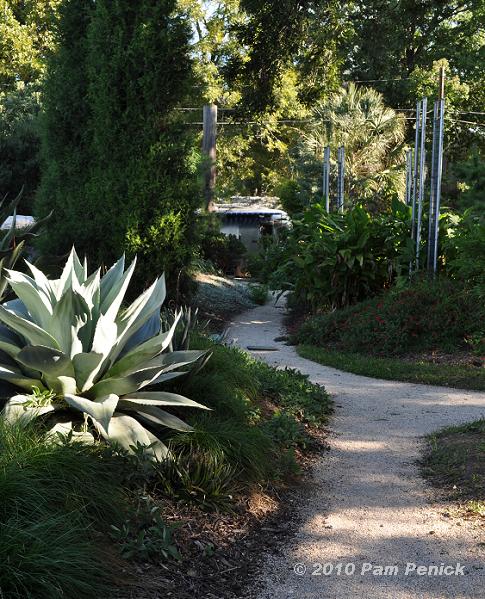 White-gravel paths cut through the bermed garden.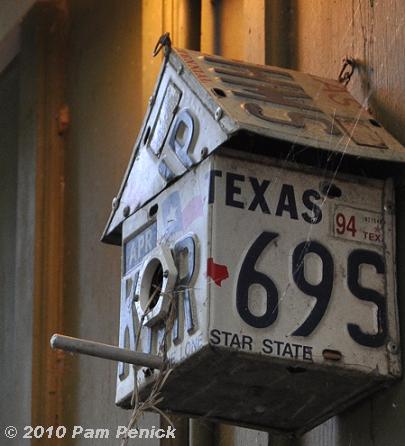 A birdhouse adds a little Texas charm to one of the compound's bungalows.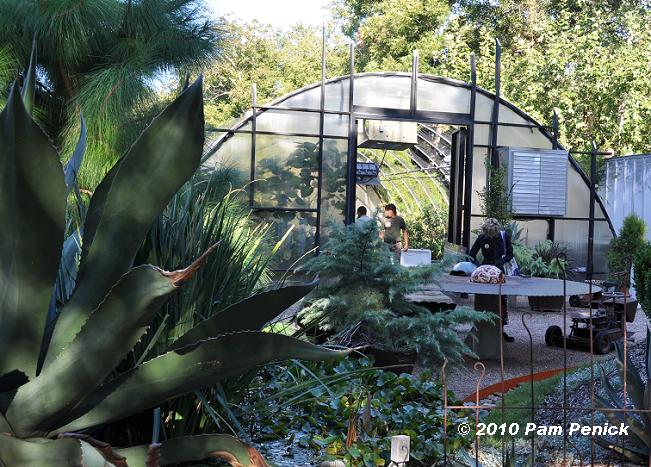 A greenhouse dominates the main garden.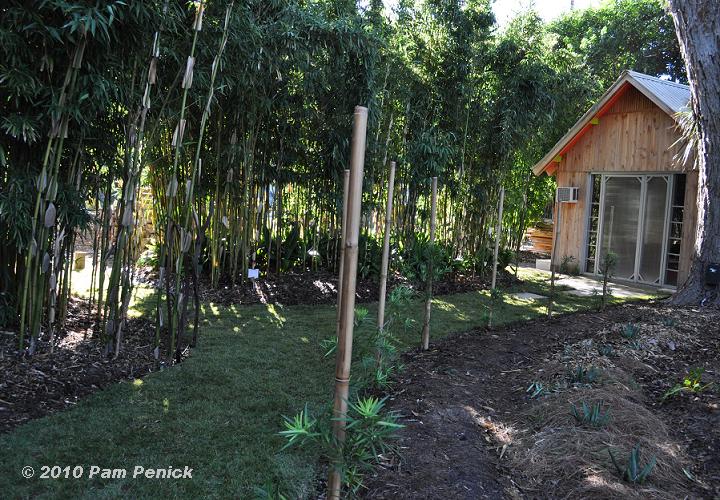 A new grass path leads the way to another building. A screen of bamboo lines one side of the path; newly planted agaves line the other.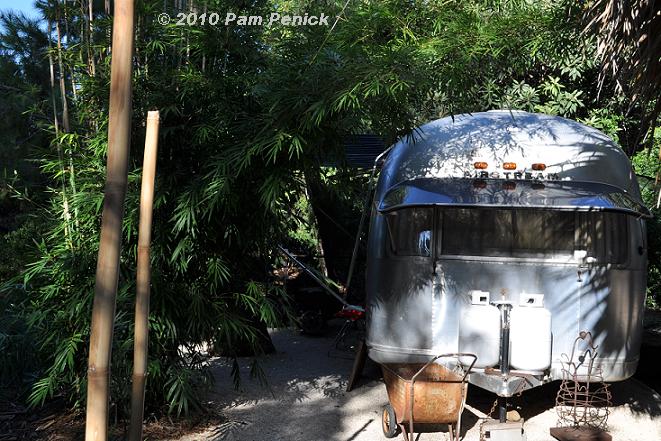 The Airstream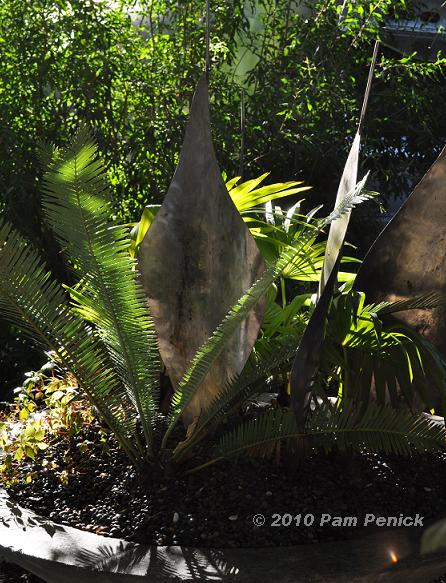 A shady container holds a fern, and palm, and a few shiny, metal agave leaves.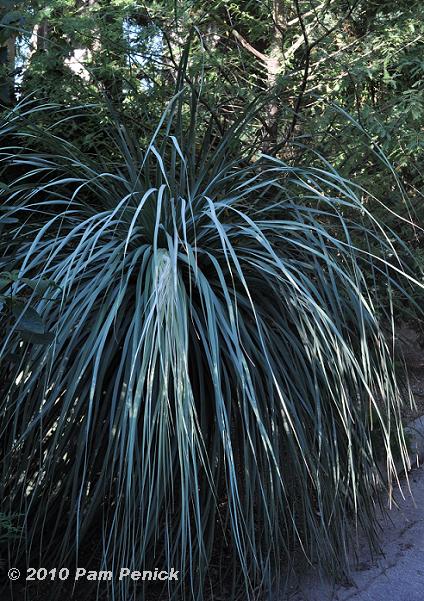 I believe this is a blue nolina, a beautiful specimen.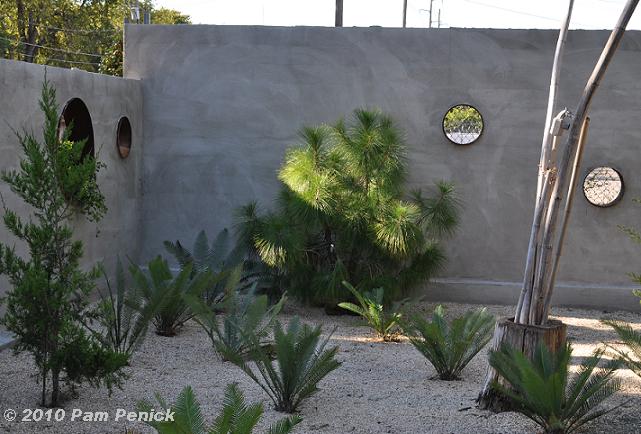 Near the street, concrete walls shield a cycad-filled courtyard.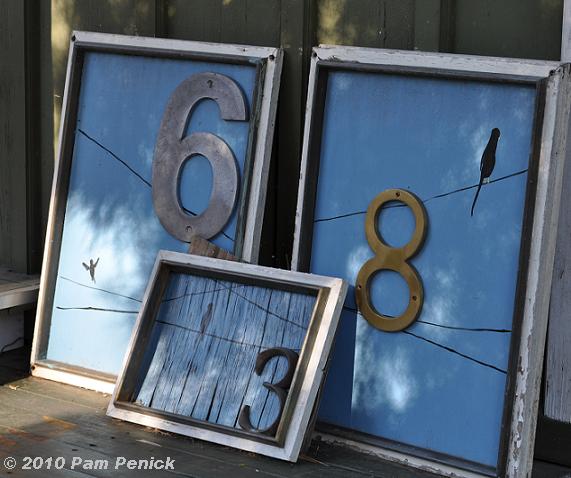 The property's street number is displayed creatively on the front porch of one of the bungalows.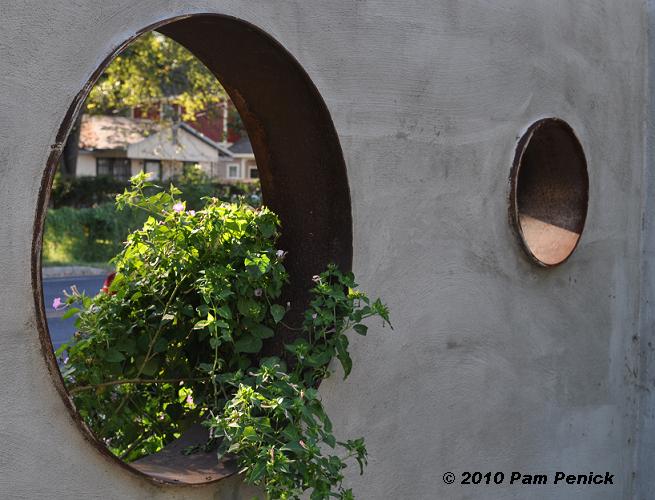 Circular cut-outs in the walls frame neighboring houses or passing cars.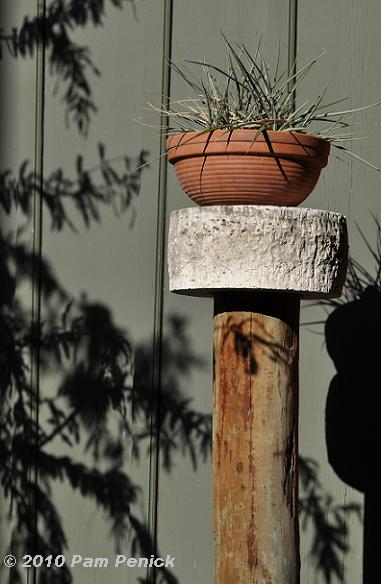 Balancing act
Tune in tomorrow for images from East Side Patch, the second garden I toured during Open Days Austin.
All material © 2006-2010 by Pam Penick for Digging. Unauthorized reproduction prohibited.
posted in
Agaves
,
Bamboo
,
Bulbs/Rhizomes
,
Containers
,
Garden art
,
Garden tours 2010
,
Nurseries & Shops
,
Sculpture
,
Succulents
,
Trees
,
Walls
,
Xeric plants
,
Yuccas