October 4th, 2010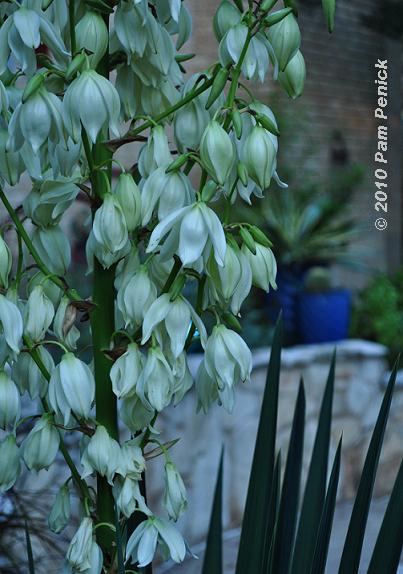 A glowing chandelier of dangling flowers seems to hang over my biggest softleaf yucca (Y. recurvifolia) at dusk. The creamy white bells are at peak bloom.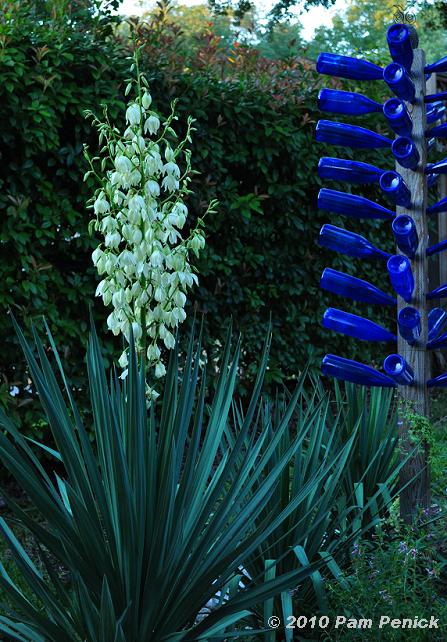 This is the second bloom spike this growing season; the other occurred in early summer. Two other softleaf yuccas, planted more recently, are visible to the right. Won't it be something when all three bloom together, echoing the arms-raised form of the bottle tree?
All material © 2006-2010 by Pam Penick for Digging. Unauthorized reproduction prohibited.