September 25th, 2010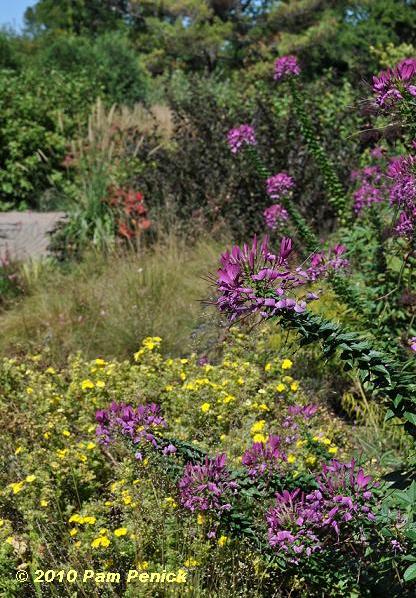 Most of my earlier posts about Olbrich Botanical Gardens in Madison, Wisconsin, have shown long views, like the cleome border above. But I do have more-intimate images to share as well.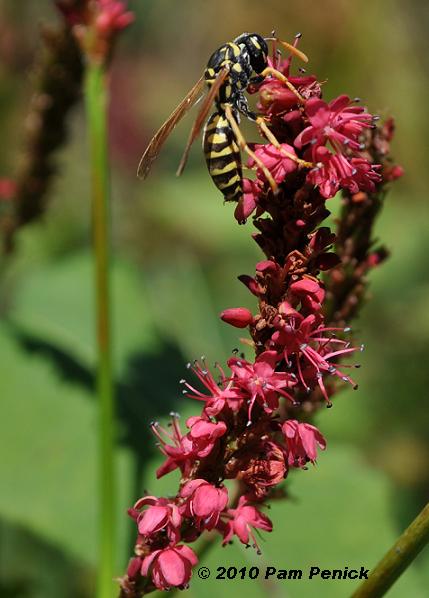 A yellow jacket or some other type of wasp gathering nectar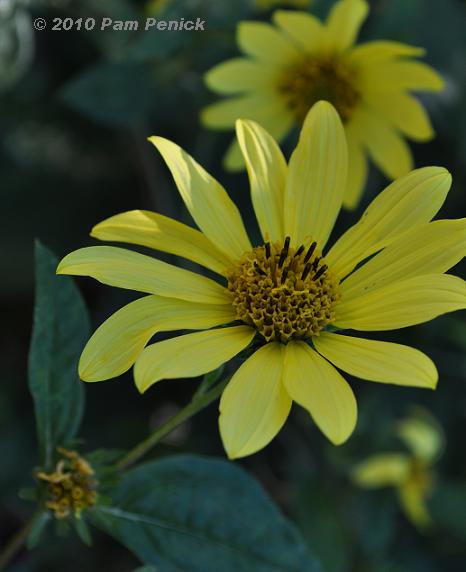 Swamp sunflower, I believe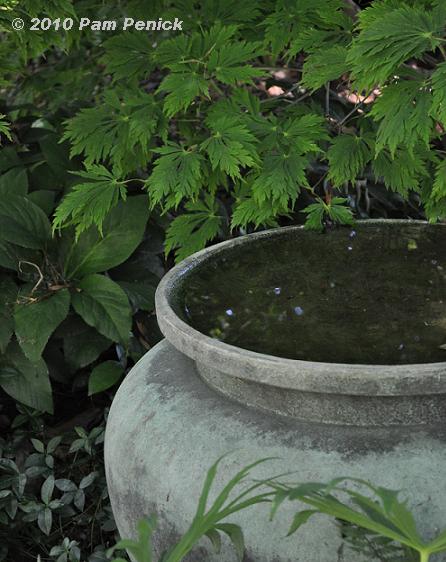 Simple water feature with a Japanese maple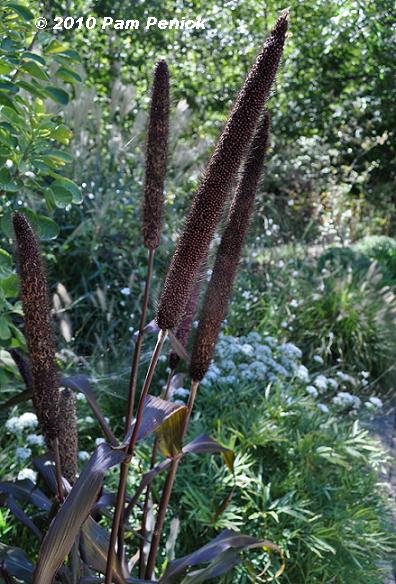 Ornamental millet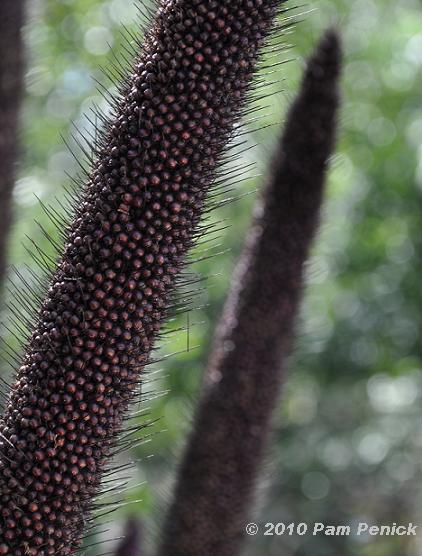 A closer look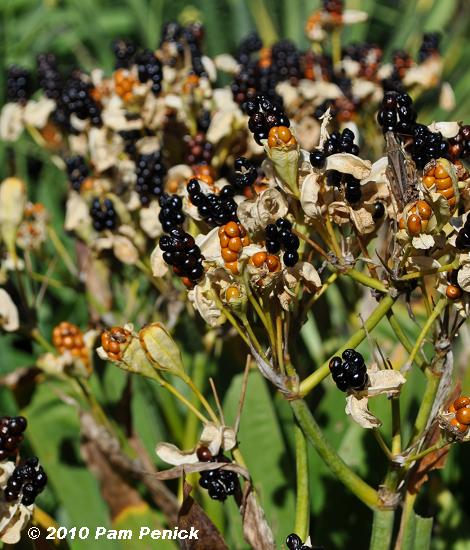 No idea what this is, but doesn't it remind you of Indian corn? Update: ID'd as blackberry lily (Belamcanda chinensis). Thanks, Les and KimW.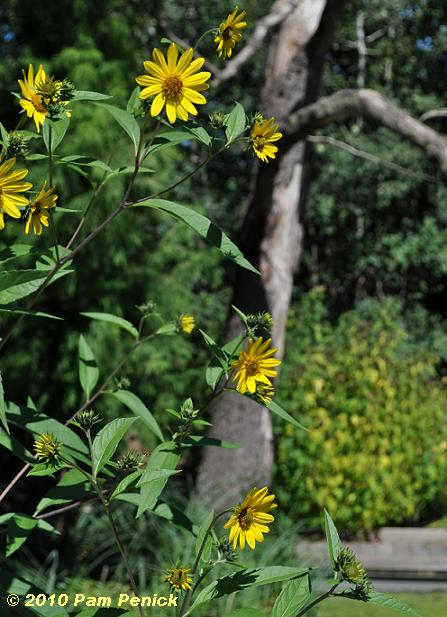 More swamp sunflowers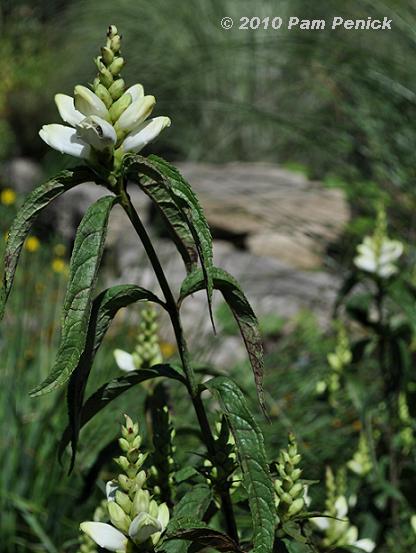 A white-flowering blog plant. Anyone have an ID? Update: ID'd as turtlehead (Chelone glabra). Thanks, Gail, Andrew, and Lisa.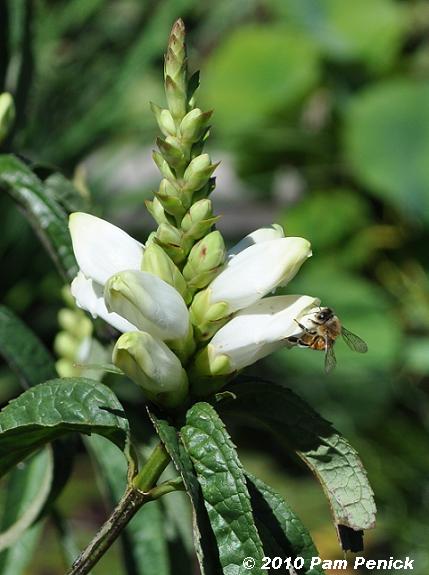 The bees enjoyed it.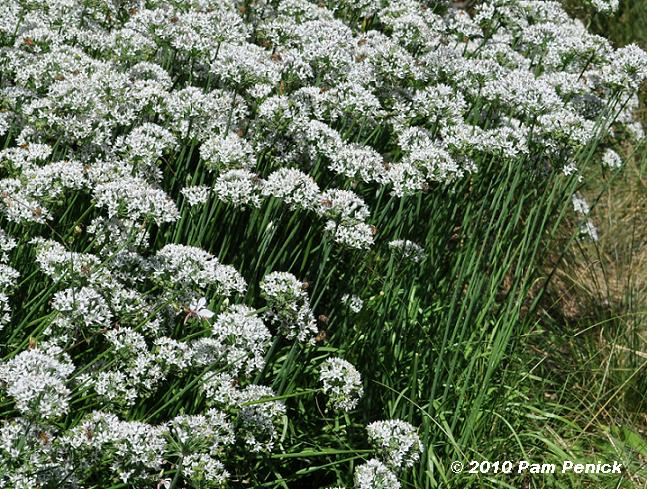 But the bees were mad for the garlic chives. The whole, white mass of flowers was alive with humming bees.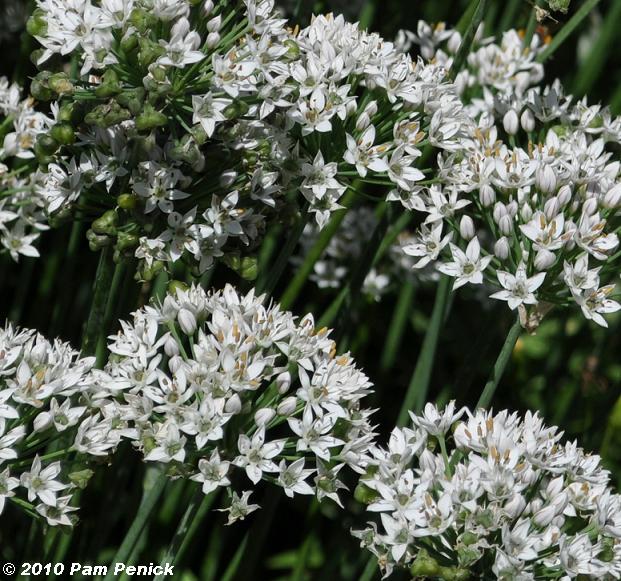 A close-up of the pretty flowers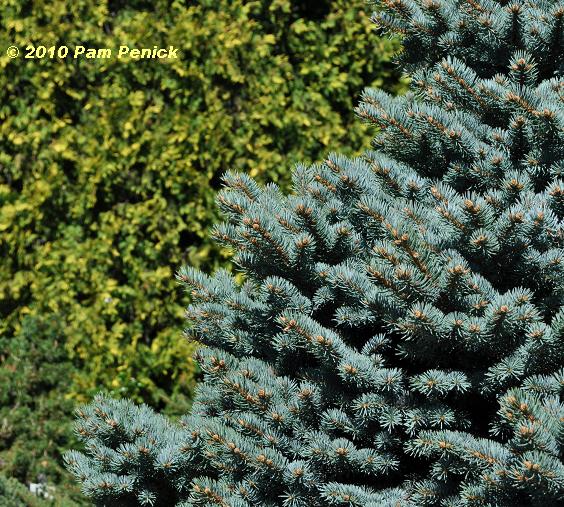 Blue conifer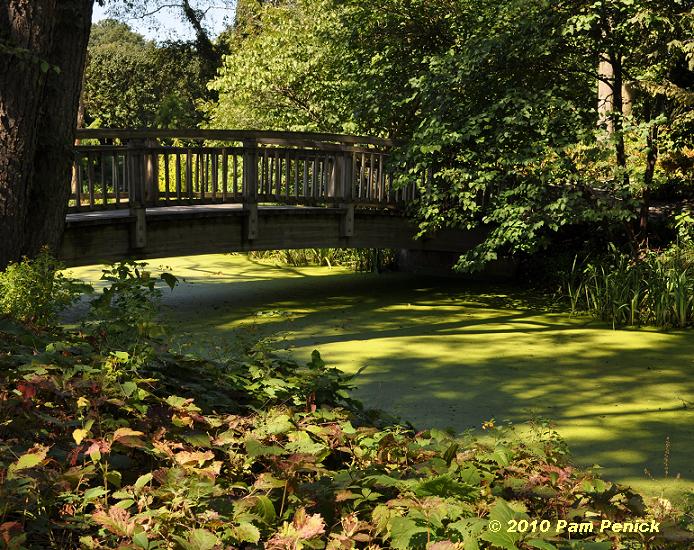 A green pond and enticing bridge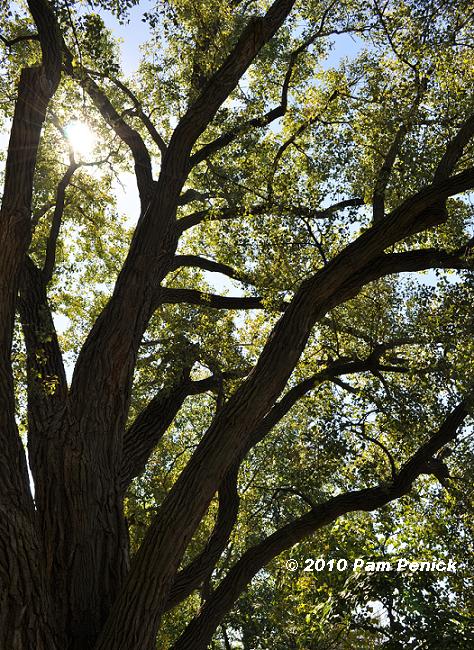 Majestic, backlit cottonwood
I hope you've enjoyed my series about this excellent botanical garden. For yesterday's post about Olbrich's authentic Thai sala, as well as links to my other posts, click here.
All material © 2006-2010 by Pam Penick for Digging. Unauthorized reproduction prohibited.