September 22nd, 2010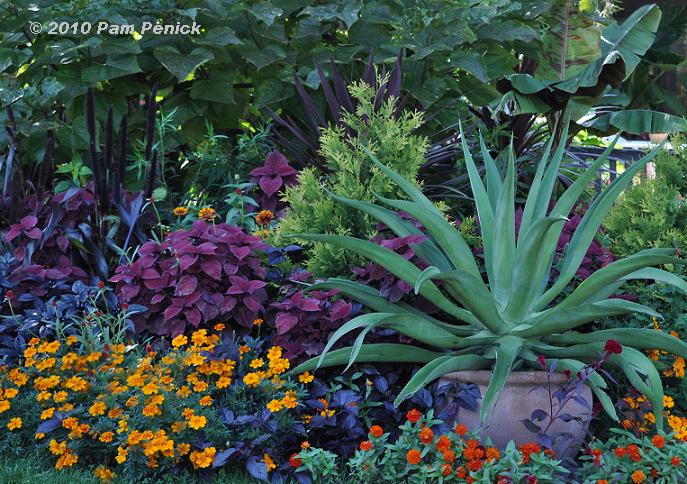 Boy, was I surprised to see agaves in Madison, Wisconsin, at Olbrich Botanical Gardens on my recent visit. Well, sure, they're in containers and must spend the winter in a greenhouse, but still it was fun to see these familiar faces out of context.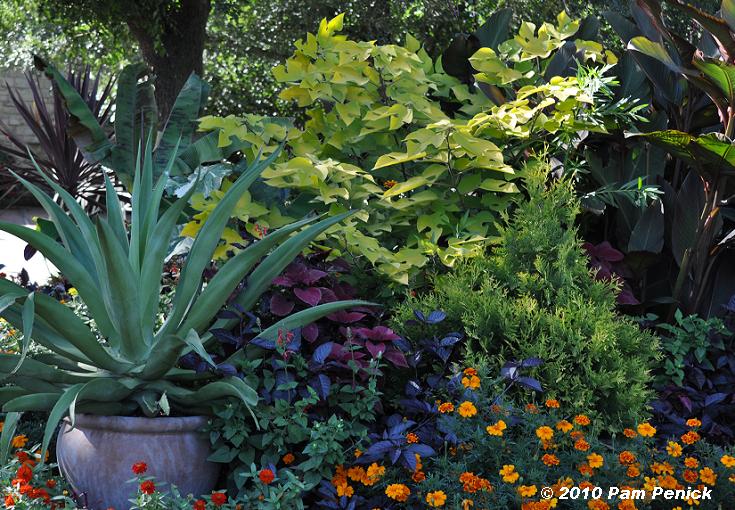 This border surrounds a shady patio with comfortable seating near the garden's entrance, so I stayed to enjoy the view for a while.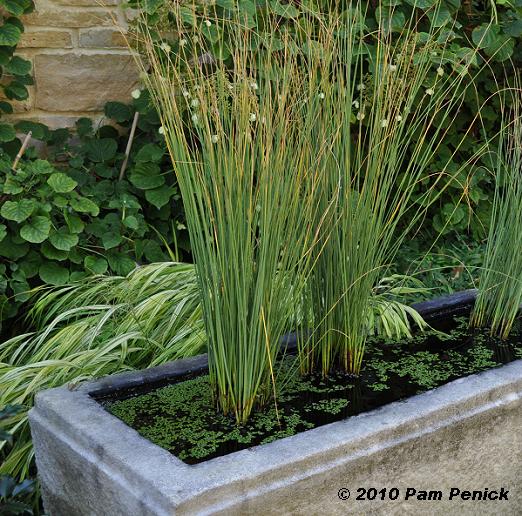 Nearby, this water garden in a stone trough caught my eye. Simply beautiful.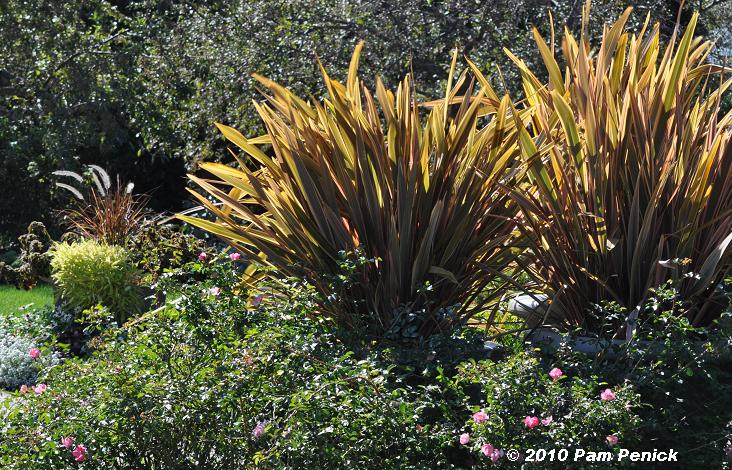 Gigantic phormiums anchor a focal-point bed in one of the gardens. You never see these in Austin, but I admire them on the blogs of my California gardening friends. I'm not sure I like them paired with pink roses, however.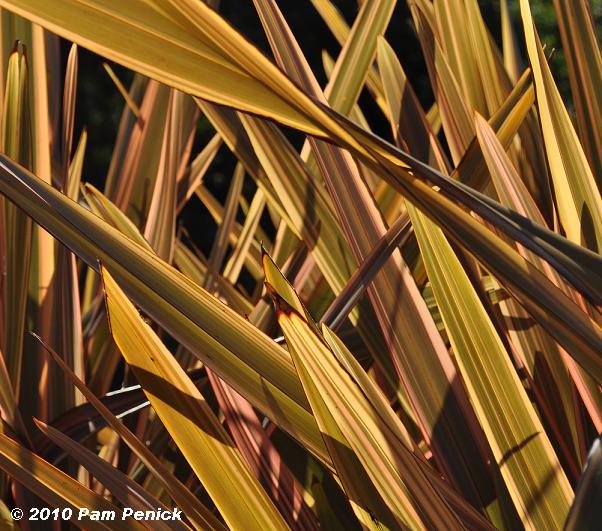 The afternoon sun lit them up.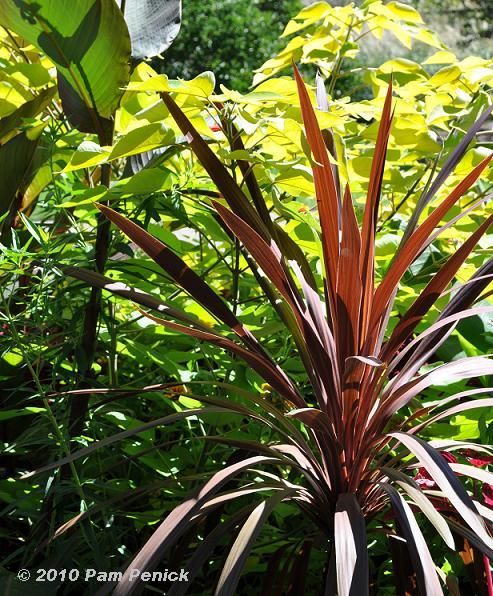 Red cordyline looks especially pretty backlit too, especially juxtaposed with glowing chartreuse foliage.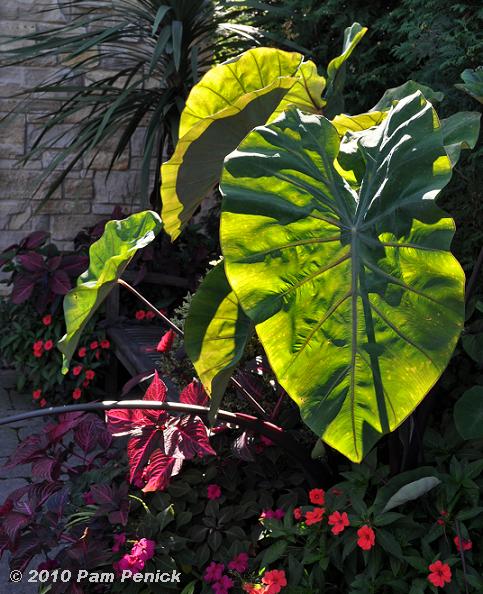 And check out these elephant ears, nearly as big as their namesake.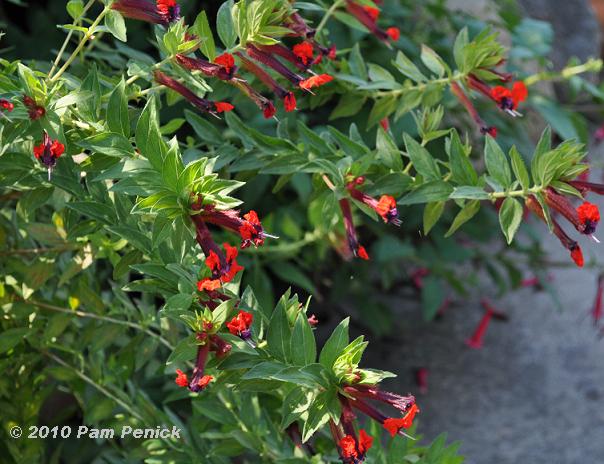 Batface cuphea (C. llavea) was another surprise here. This one sure looks a lot better than the one struggling back from last winter's hard freeze in my garden. Obviously it would be an annual in Wisconsin or else overwintered in the greenhouse.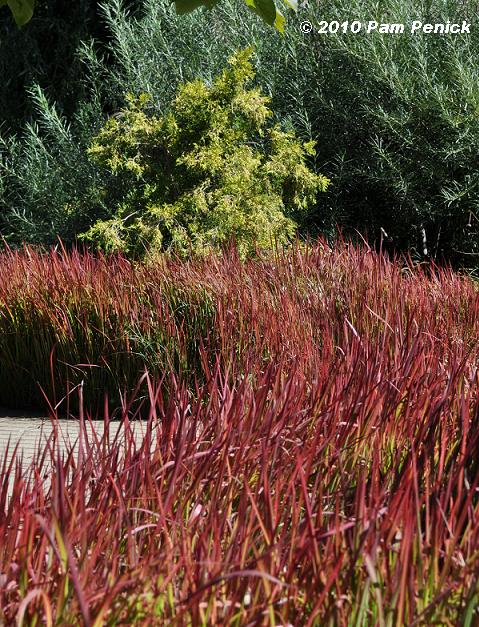 There was plenty of wow power from less-tropical plantings too, like this winding river of Japanese blood grass. As it's hardy only to zone 6, I'm guessing it must be replanted each year this far north? Experience on the ground beats Internet info any day. My thanks to Monica and Kim for letting me know that blood grass is hardier than I thought, at least to zone 5.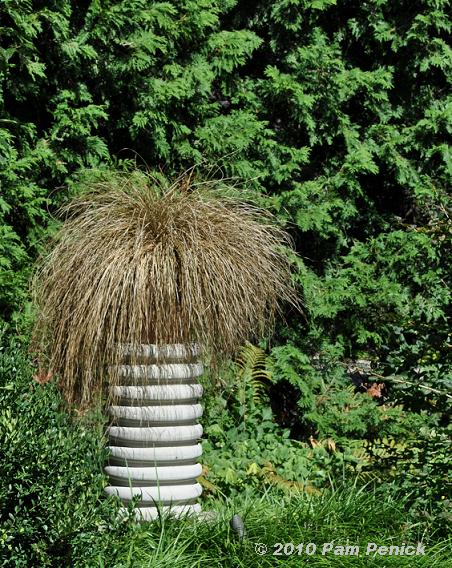 I like this simple focal point: a tan Carex (I think) on a pedestal, surrounded by a tapestry of green.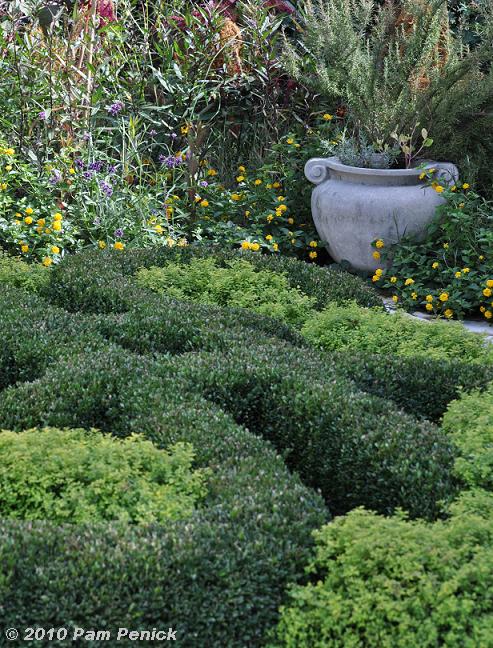 The precision of a knot garden surrounded by looser plantings of herbs and lantana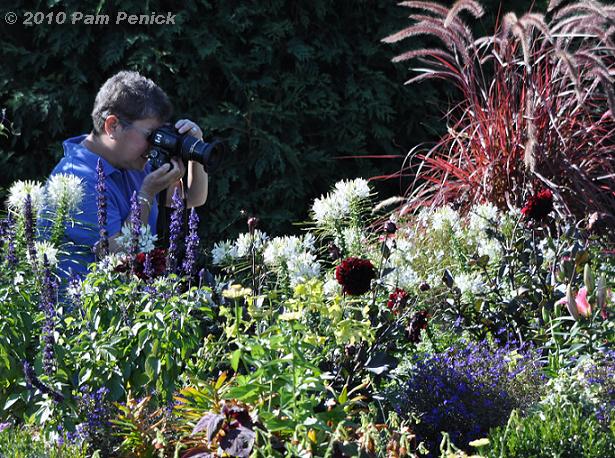 She's doing what I was doing.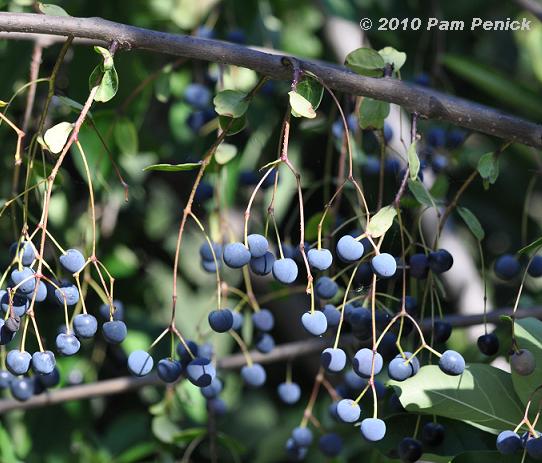 A pretty blue fruit dangling from a mystery tree or shrub. Sorry for the lack of IDs on some of these.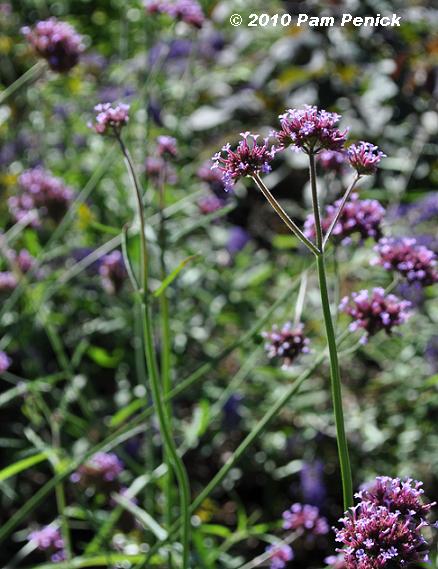 Every time I photograph the long stems of Verbena bonariensis topped with pretty purple flowers I tell myself I'm going to plant some. This has been going on for years. OK, this is the year I'm going to plant it.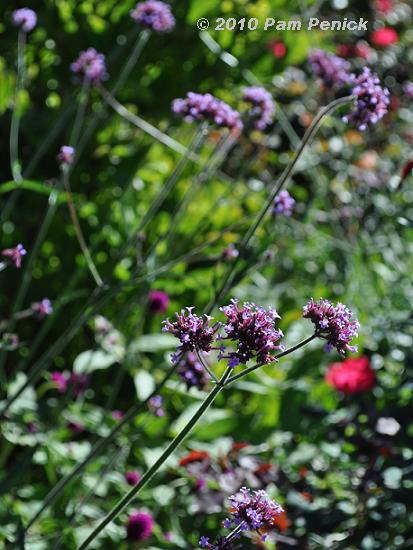 I mean it.
For more from this jewel of a garden, see yesterday's post about some of my favorite scenes at Olbrich. Tune in tomorrow for images of Olbrich's stunning, authentic Thai sala and a tropical-style garden that surrounds it.
All material © 2006-2010 by Pam Penick for Digging. Unauthorized reproduction prohibited.