September 21st, 2010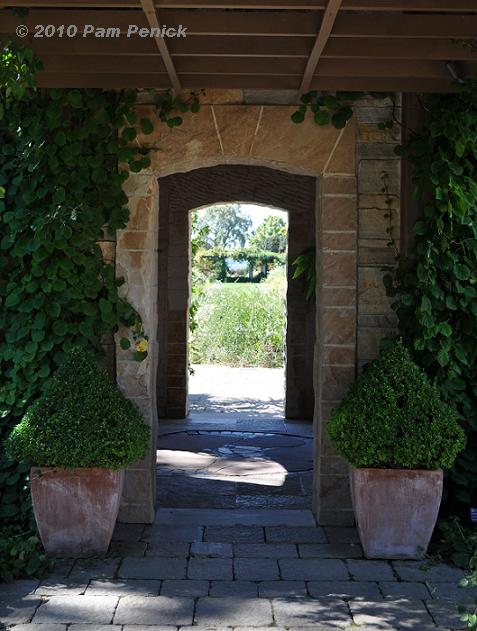 Architecture in the garden makes me happy, especially when I'm taking pictures. It can be used to frame a view, like this series of doorways.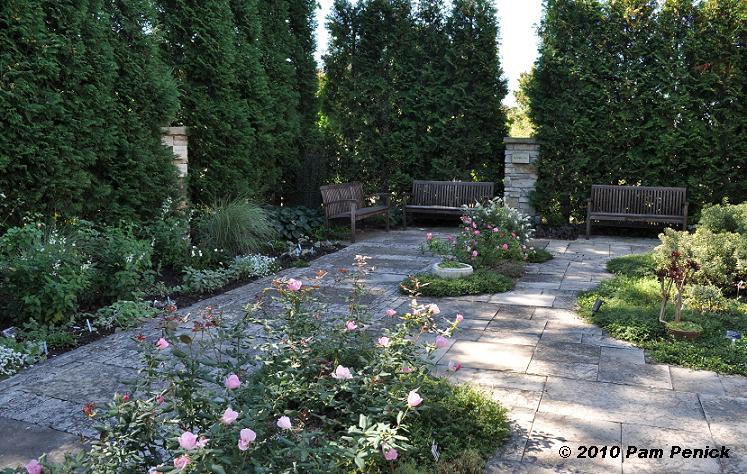 Walls are nice too, and they don't have to be made of stone.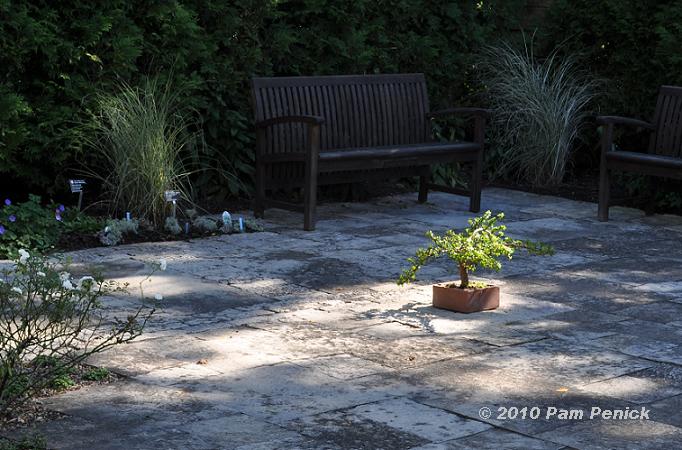 The courtyard garden at Olbrich Botanical Gardens in Madison, Wisconsin, offered beautiful vignettes at every turn. This tiny bonsai tree placed on the stone floor captivated me. The sun lit it up so precisely it seemed as if spotlit on a stage.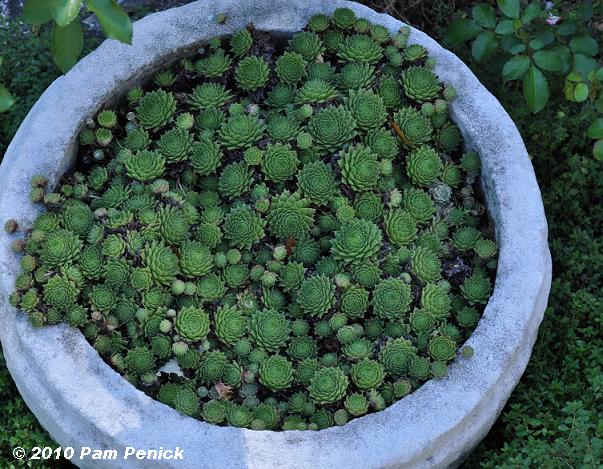 A succulent dish—circles within a circle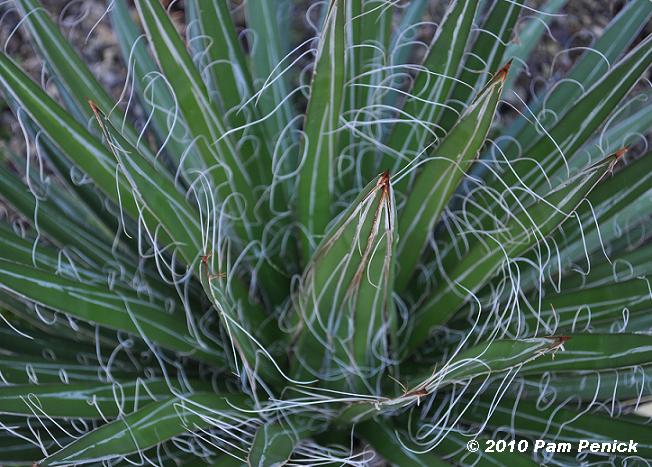 Agave filamentosa, a feast for the eyes with those crazy white "hairs"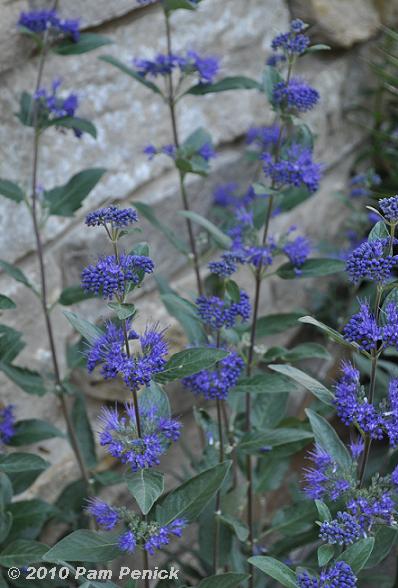 I don't know what this pretty flower is. Anyone able to ID it? It's blue beard (Caryopteris × clandonensis). Thanks for the ID, Les and Karen.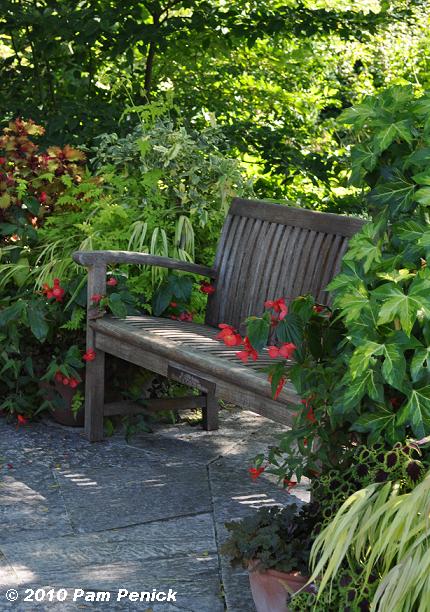 Just outside the courtyard, behind the wall of arborvitae, a cool and shady path led through a woodland garden.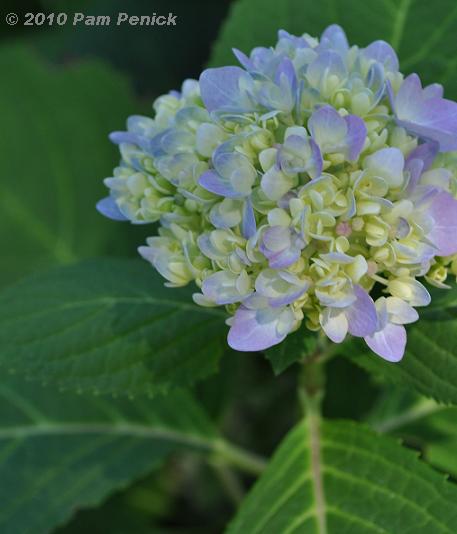 Hydrangeas bloomed here and elsewhere in shades of pale blue and ivory…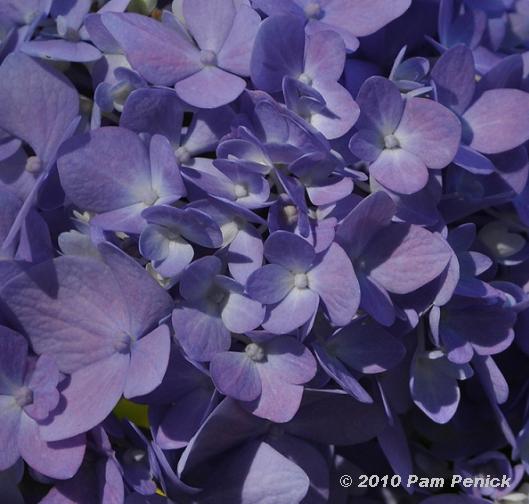 …purplish blue…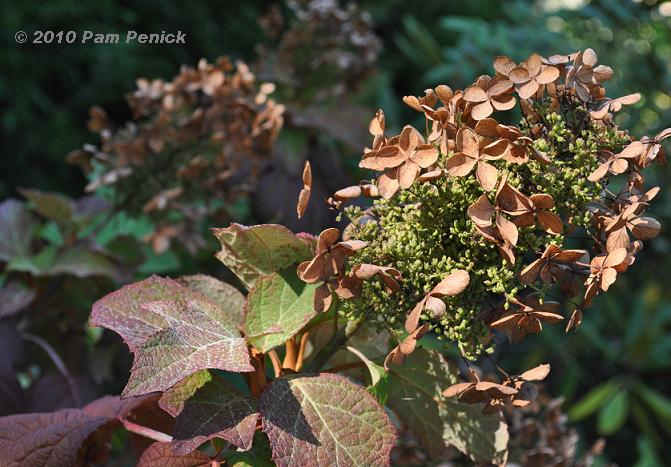 …and copper.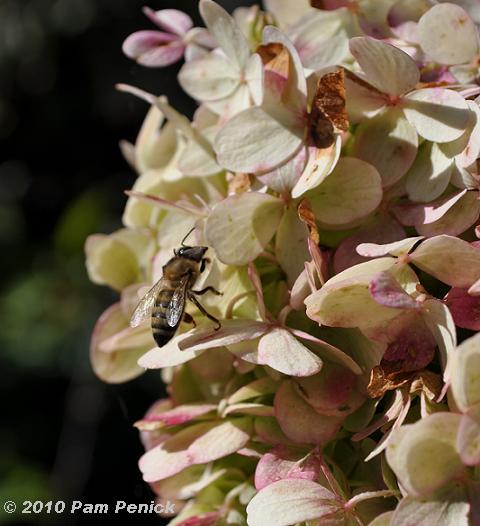 The bees quite liked them too.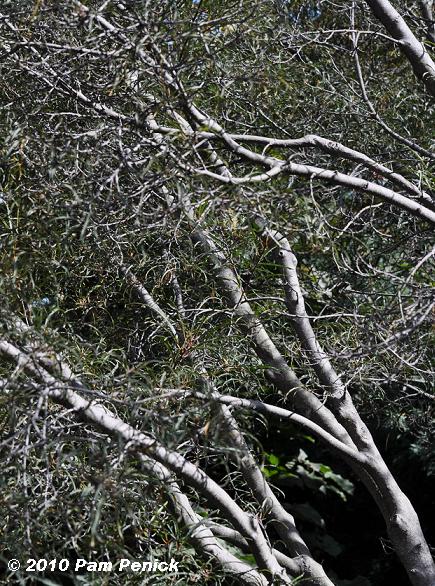 I can't remember what kind of trees these were, but I loved their stark, white trunks.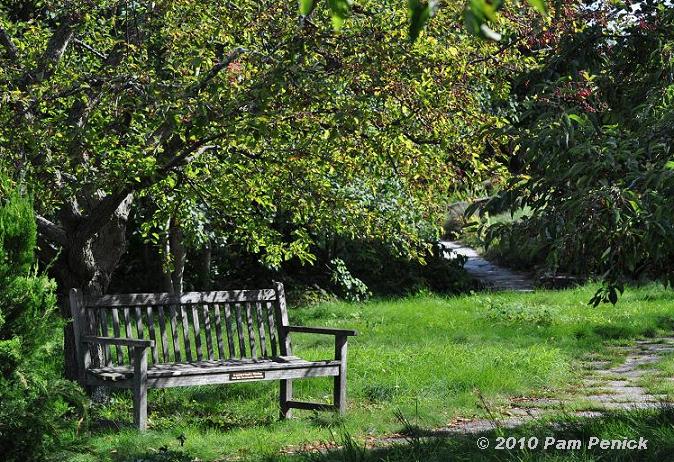 A restful spot under a crabapple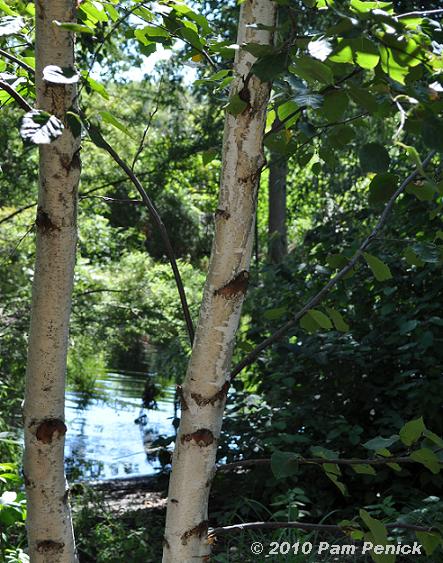 A white-trunk allee of paper birches lined each side of a path along a creek.
I hope you haven't gotten tired of Olbrich yet because I've got more to post. If, like me, you can't get enough, see yesterday's post about Olbrich's ornamental grasses. Tune in tomorrow for tropical plantings and more at Olbrich.
All material © 2006-2010 by Pam Penick for Digging. Unauthorized reproduction prohibited.
posted in
Agaves
,
Bees
,
Bonsai
,
Botanic/Public Gardens
,
Containers
,
Doors
,
Garden tours 2010
,
Seating
,
Succulents
,
Travel
,
Tropicals