September 20th, 2010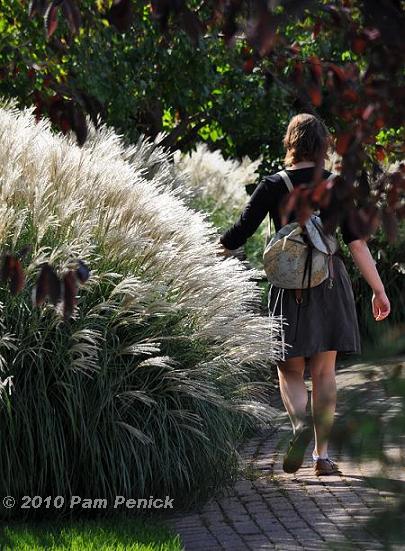 Continuing my series of posts about Olbrich Botanical Gardens in Madison, Wisconsin, what could be more natural or more stunning for a midwestern garden in early fall than swaths of ornamental grasses in full bloom? A mix of natives and exotics, like this stand of Miscanthus sinensis, they added a tactile quality to the garden, begging you to reach out and touch them, as well as breezy movement and a light-grabbing incandescence.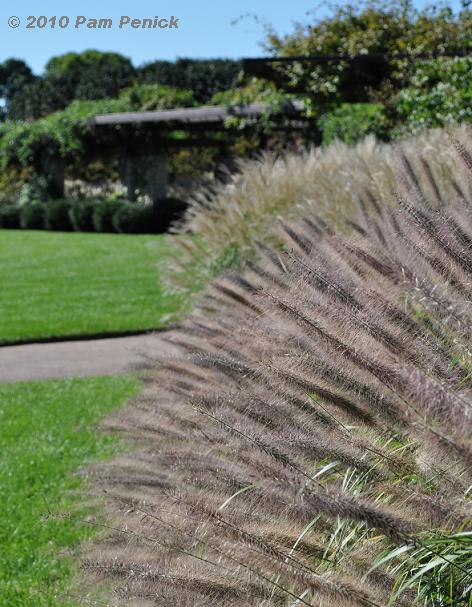 This Pennisetum's toasty inflorescence was so touchable, like soft bottle brushes.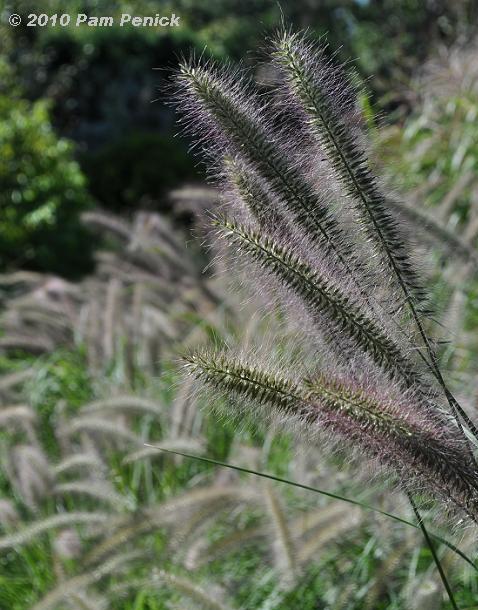 A closer look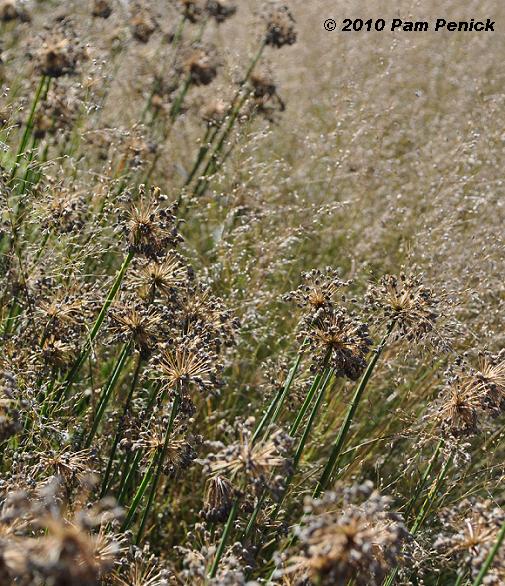 I wasn't diligent about writing down plant IDs, but this looks like a cloud of native grasses paired with allium seedheads.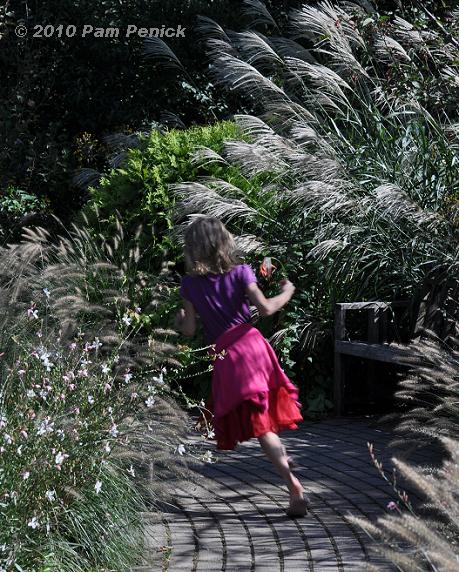 Garden paths winding through grasses and gaura in bloom cry out for eager exploration, and this girl gave herself over to it.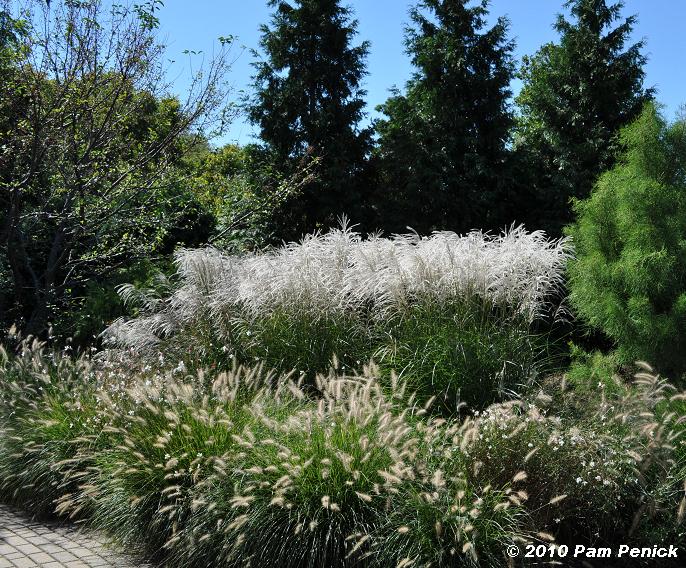 The white inflorescence of the taller miscanthus grass is shown off to perfection against the dark backdrop of evergreens. The bottlebrush blooms of pennisetum seem to explode in front.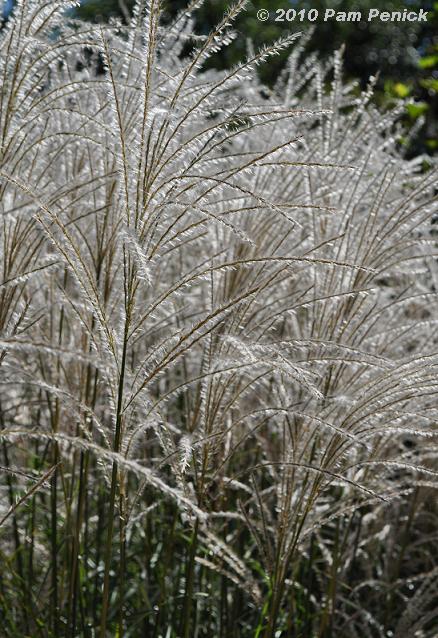 I visited Olbrich twice, once at midday and once in late afternoon, when the grasses were incandescent.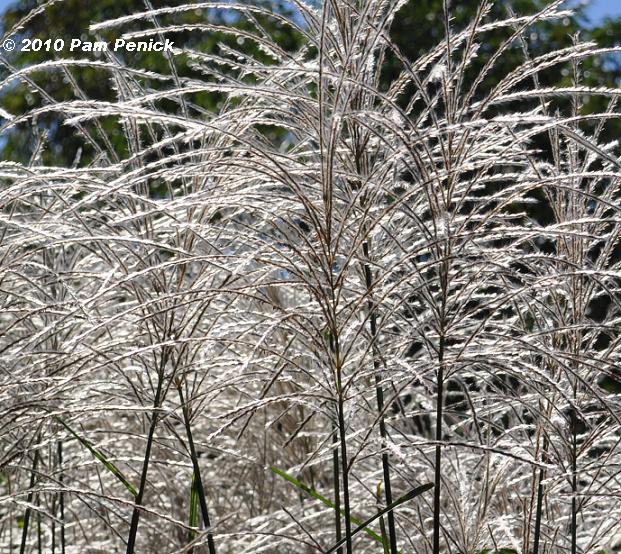 With the light shining through it, this miscanthus looked almost as if it were encased in ice.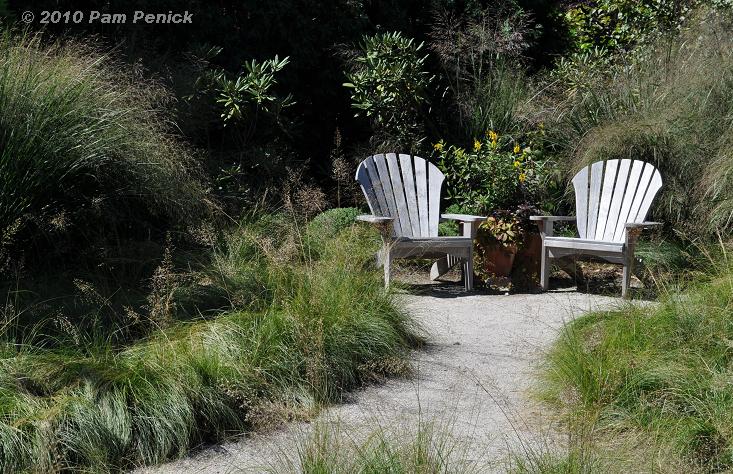 I felt right at home in this sunny garden, which reminded me of Texas with its crushed-gravel paths and xeric grasses.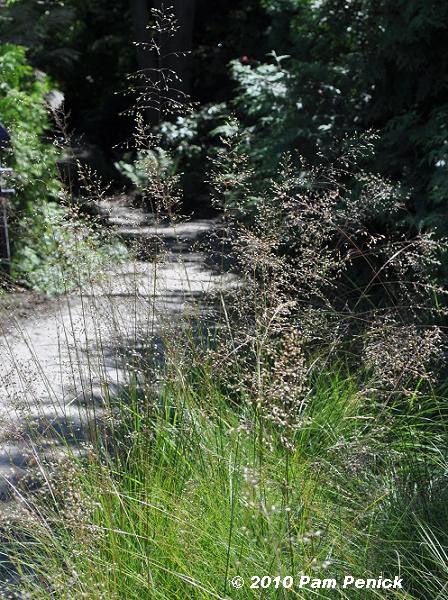 I think this might be prairie dropseed, but correct me if I'm wrong. I loved the see-through quality of its inflorescence.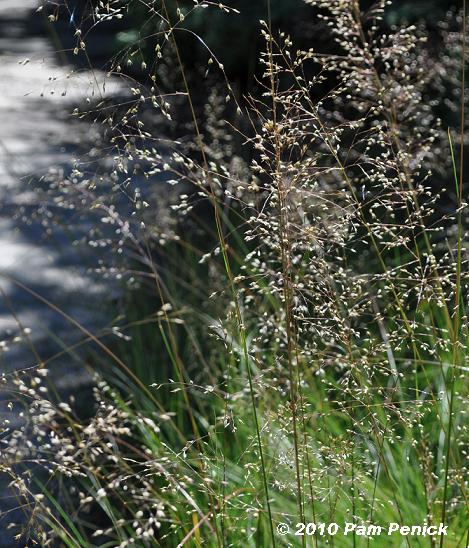 A closer look
For more images from these gardens, see my recent posts about butterflies at Olbrich and a secret hideaway under a curly willow. Tune in tomorrow for an overview of my favorite scenes from Olbrich, from a Mediterranean-style courtyard to a moist shade garden to a birch walk.
All material © 2006-2010 by Pam Penick for Digging. Unauthorized reproduction prohibited.