September 20th, 2010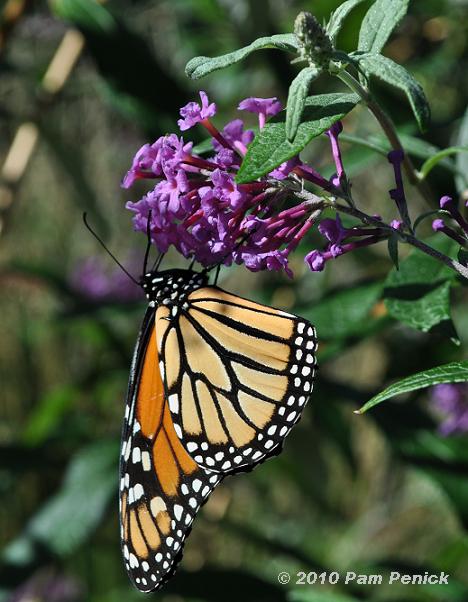 Olbrich Botanical Gardens in Madison, WI, was a butterfly's paradise last week.

The monarchs will be migrating south soon, and they were fueling up.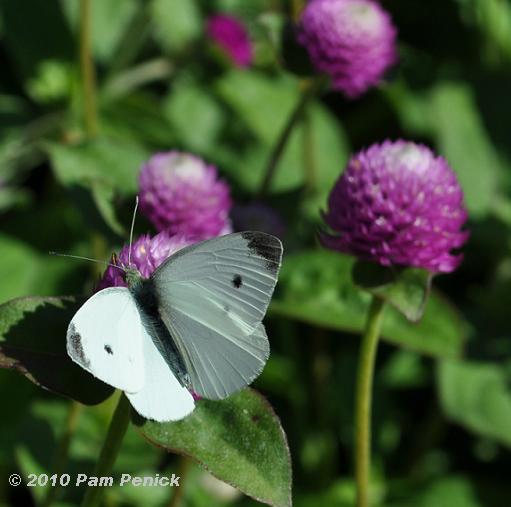 Gomphrena attracted this little white butterfly.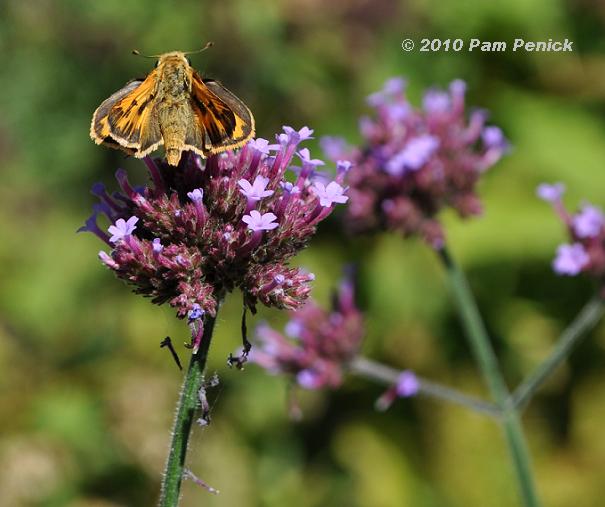 I believe this is some sort of skipper butterfly enjoying the Verbena bonariensis.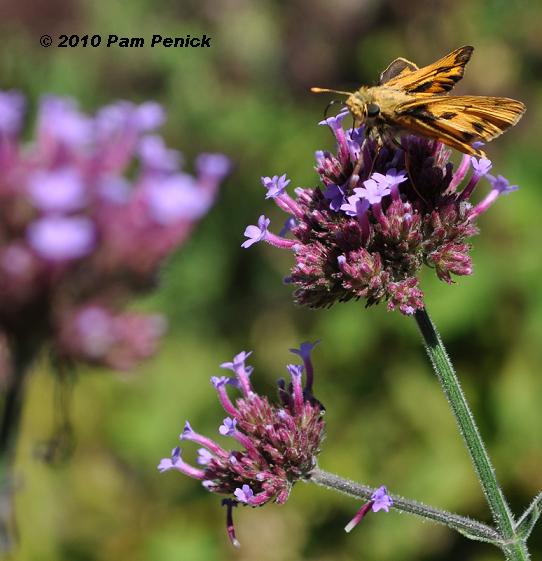 Another look
Butterflies improve a Monday morning, don't you think?
For more images from Olbrich, go to yesterday's post about the secret garden under the curly willow. Tune in this afternoon for the grasses of Olbrich.
All material © 2006-2010 by Pam Penick for Digging. Unauthorized reproduction prohibited.