September 19th, 2010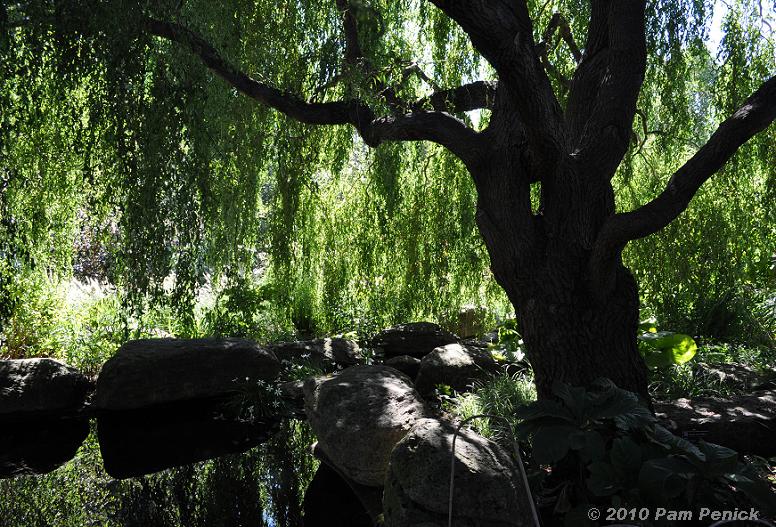 A week ago I was on my way home from a visit to Madison, Wisconsin. I am still going through all my photos from the captivating Olbrich Botanical Gardens, set on 16 acres alongside Lake Monona, one of two lakes that frame the city.
I plan to devote several posts this week to the gardens of Olbrich, starting with this secret sanctuary under the tendrils of a mature 'Scarlet Curls' willow. This was my favorite place in the gardens, half-hidden under the greenery…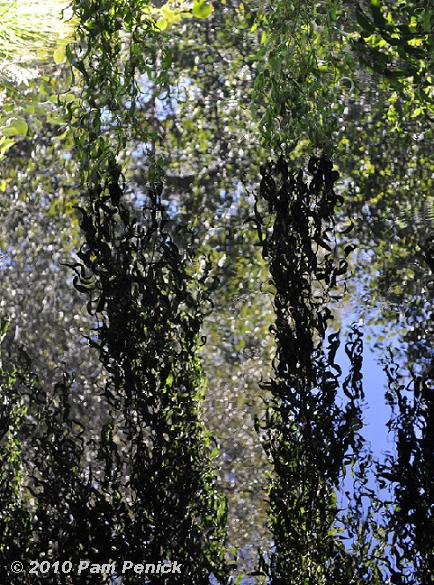 …which was mirrored in the dark pool at the willow's feet.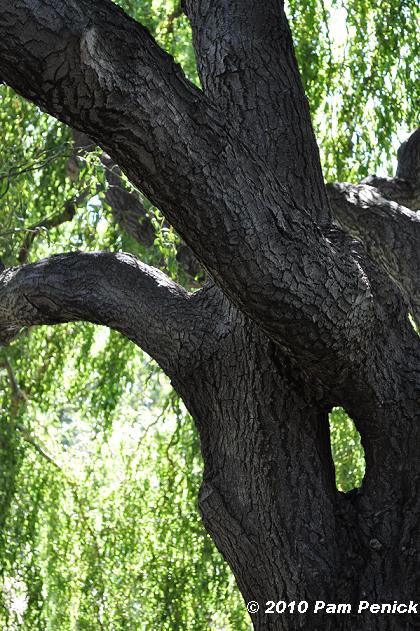 The twisting trunk offered a surprise peek-a-boo view, and its low, strong arms looked imminently climbable, though I refrained.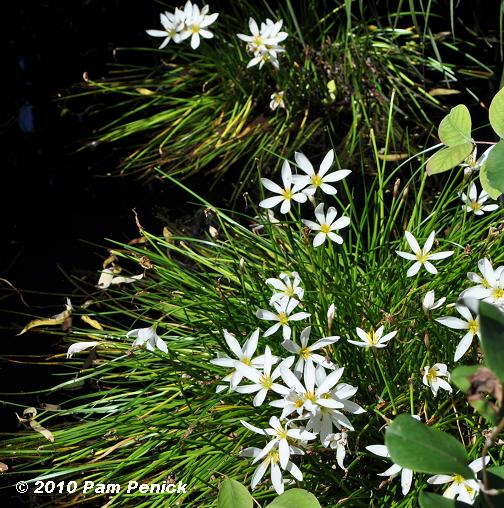 Just outside the canopy, starry flowers ornamented the pond.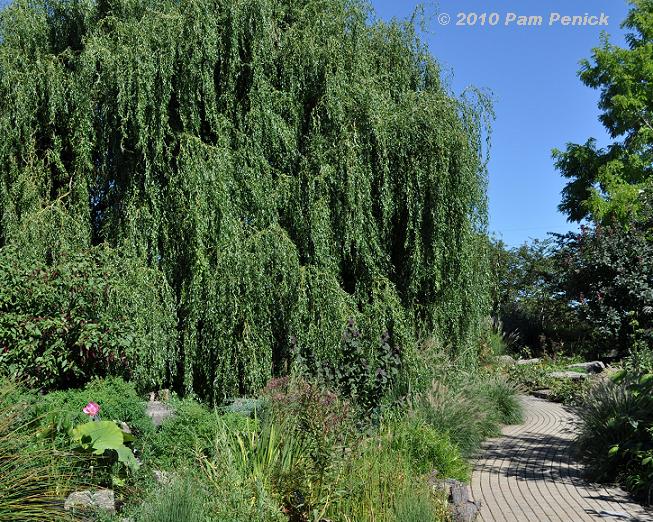 From outside, an opaque curtain of green. Don't you want to walk over and part the curtain to see what's inside? I can tell you, it's a restful place of beauty.
Tune in tomorrow for more images from Olbrich Botanical Gardens.
All material © 2006-2010 by Pam Penick for Digging. Unauthorized reproduction prohibited.