September 16th, 2010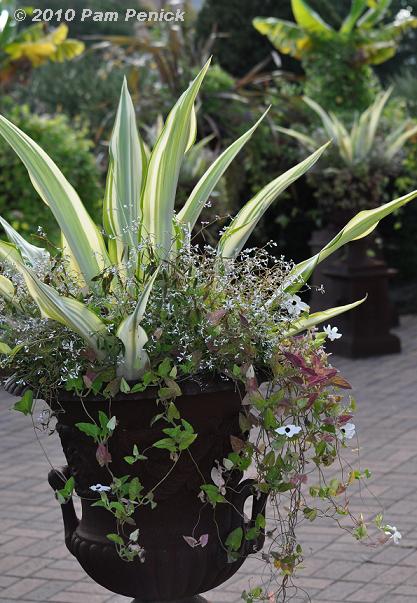 During our visit to Madison, Wisconsin, last weekend, I noticed that big, bold tropical plants were used everywhere to great effect far from their natural climate. For this month's Foliage Follow-Up, I'll show you what caught my eye at Allen Centennial Gardens on the University of Wisconsin campus.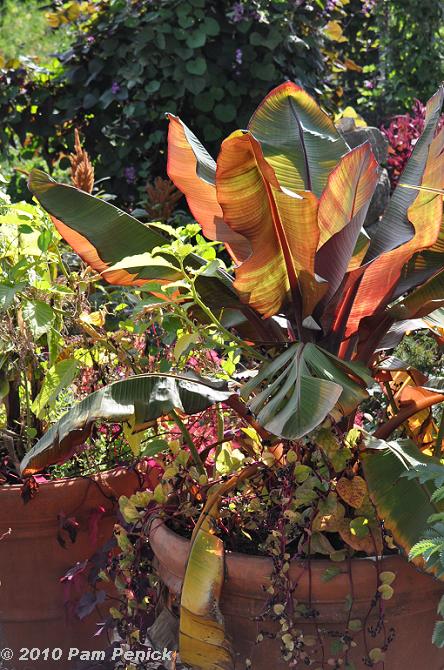 This intimate yet diversely planted horticultural teaching garden employs scene-stealing tropicals at the entry, like this bronze canna.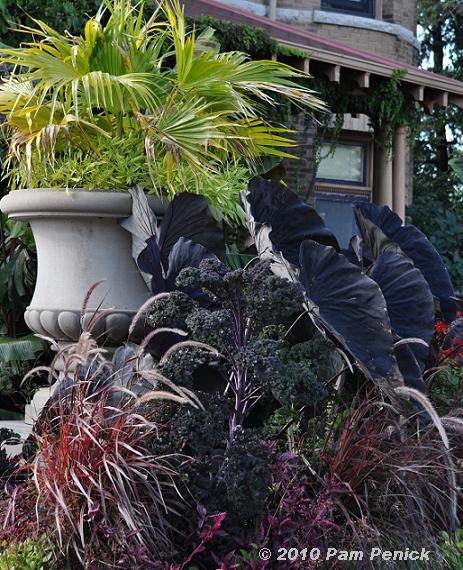 Or how about these planters filled with palms, Colocasia, purple fountain grass, and more. This is a feast of color and texture, and it's all about leaves.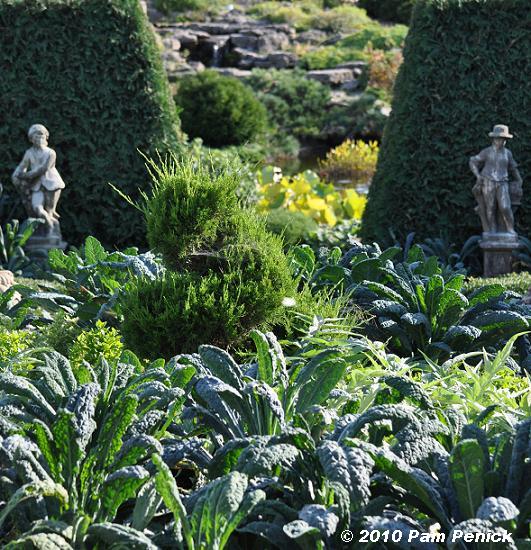 In the French garden, an arborvitae hedge provides a wall of dark green, against which formal statuary stands out. Edibles in the foreground have an iced look as their rumpled leaves catch the evening light.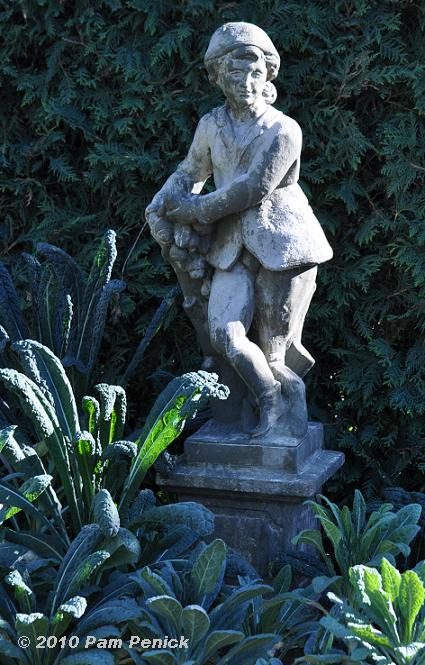 Leaves with contrasting textures create interest even when the only color is green.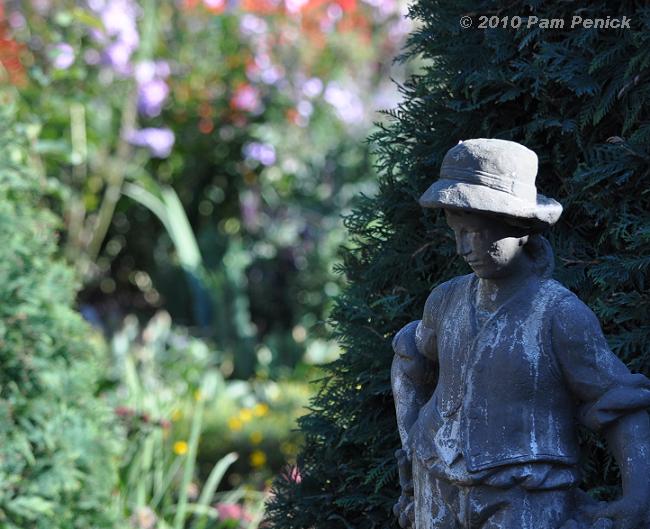 Gratuitous statuary shot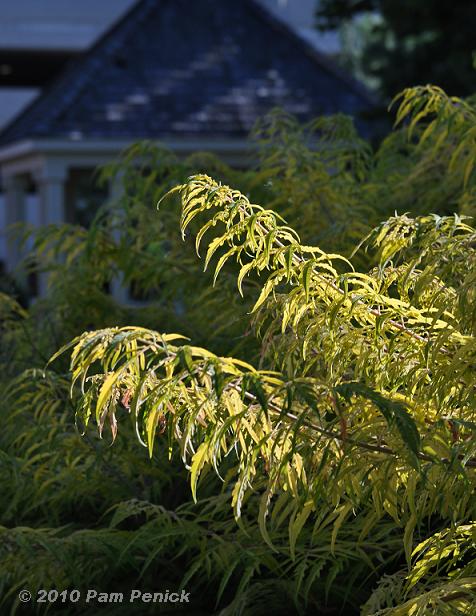 These leaves look buttery with fall color in the slanting light of late afternoon.

A summerhouse is flanked by annual color, but it's the wall of green behind it that shows it off to advantage. Do you aspire to green "walls" in your garden? I do.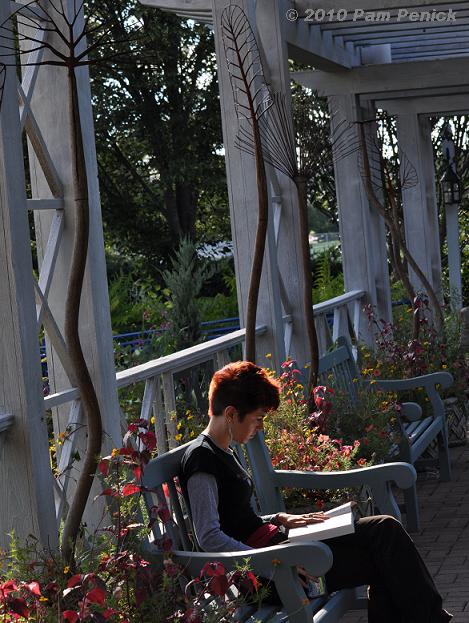 An arbor decorated with stylized leaves seems the perfect concluding image for my Foliage Follow-Up post. Thanks, Linda of Each Little World, for introducing me to this garden.
I hope you'll join me today or tomorrow for Foliage Follow-Up, a celebration of leaves, bark, seedheads, etc.—plant characteristics often overlooked in favor of flowers. Share your favorite foliage for September, and then leave a link here in the comments so I can find your post.
All material © 2006-2010 by Pam Penick for Digging. Unauthorized reproduction prohibited.