August 8th, 2010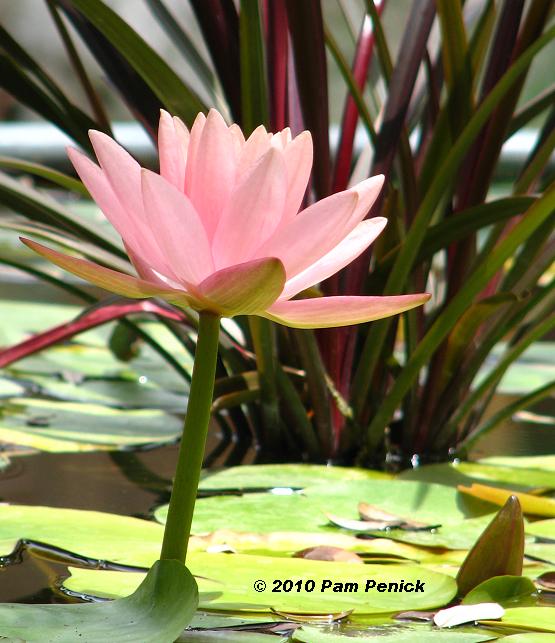 Summertime is the stock-tank pond's shining season.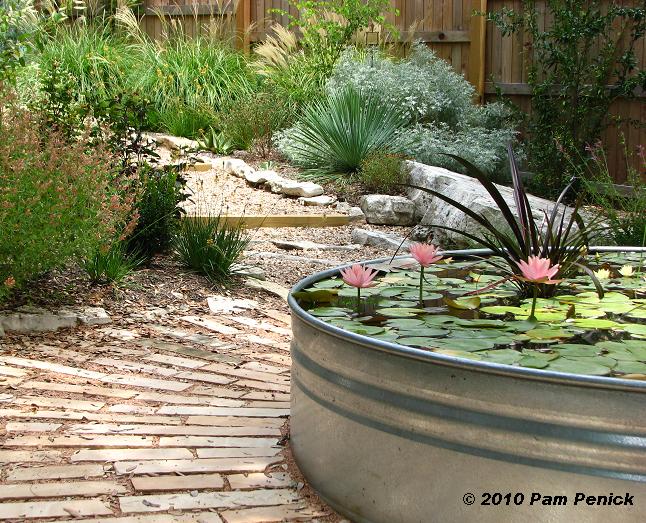 Situated as a focal point at one end of the garden, the pond is viewable from many angles. A circular stone path runs all the way around it. The gravel path at back-left leads into the hillside garden.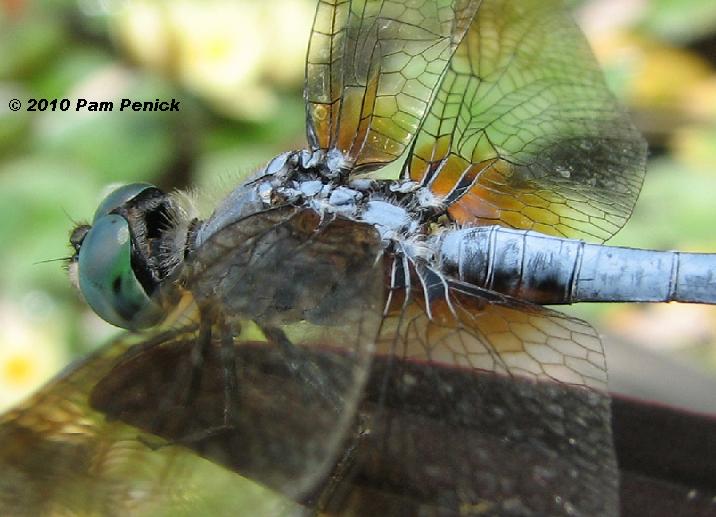 But forget the long view right now. Up close is where all the action is, like this blue dragonfly that struck a pose for me.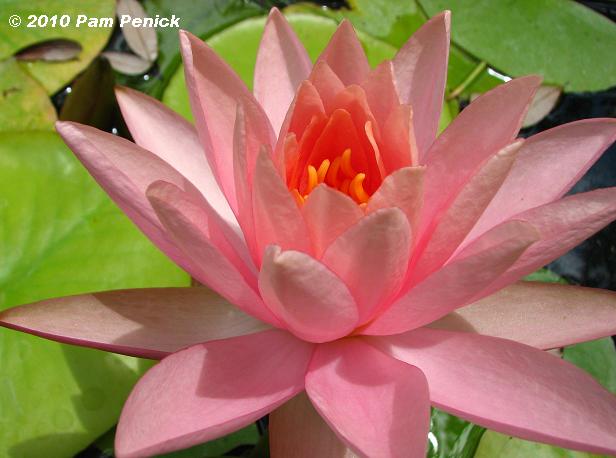 And dazzling 'Colorado' water lilies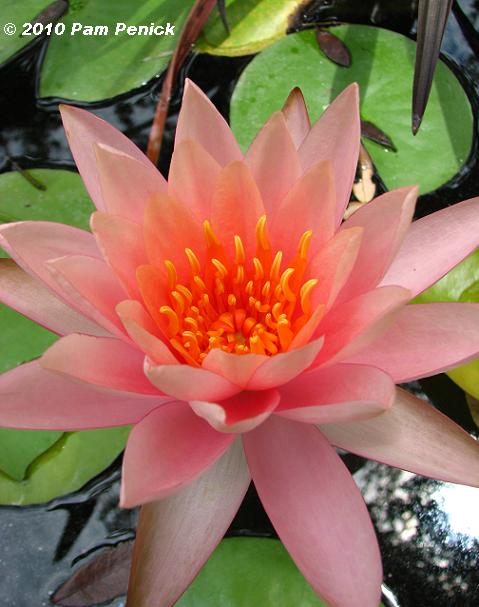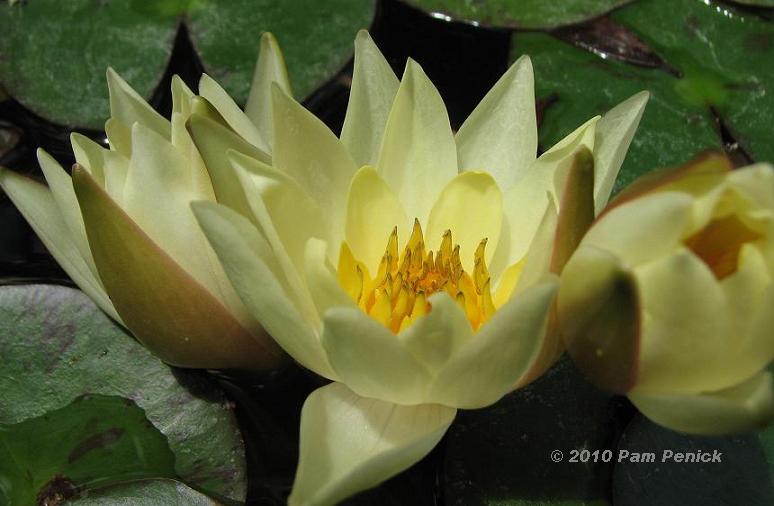 Dwarf 'Helvola's buttery stars float on the surface.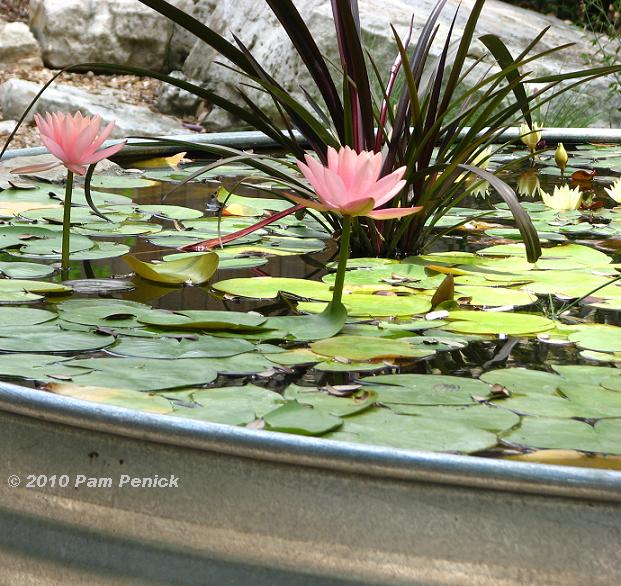 But erect stems hold aloft 'Colorado's coral-pink blossoms. Soon the burgundy-leaved crinum behind them will flower. Do you see the flower scape?
Something is always happening in the summer pond. Where's the action in your garden?
All material © 2006-2010 by Pam Penick for Digging. Unauthorized reproduction prohibited.