August 1st, 2010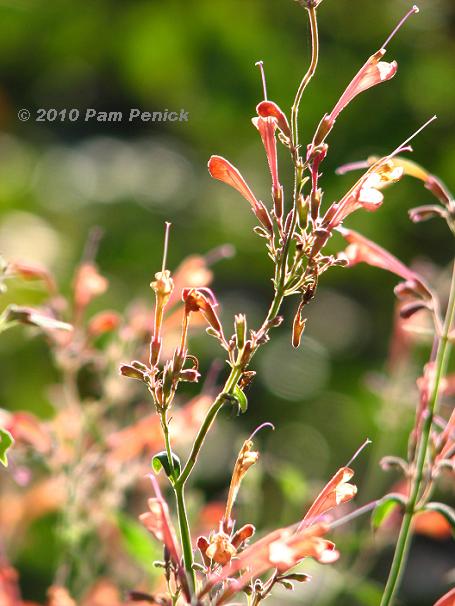 Two agastache cultivars are doing particularly well in my hillside sun garden. Agastache 'Acapulco Salmon & Pink,' pictured here, has tripled in size compared to last year, its first year in my garden.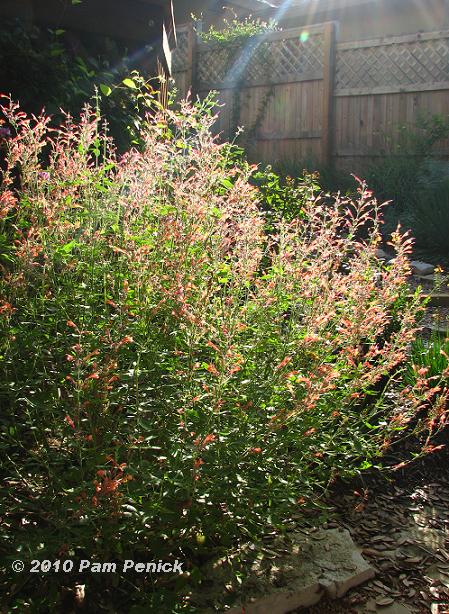 The morning sun incandesces those tubular pinkish-orange flowers.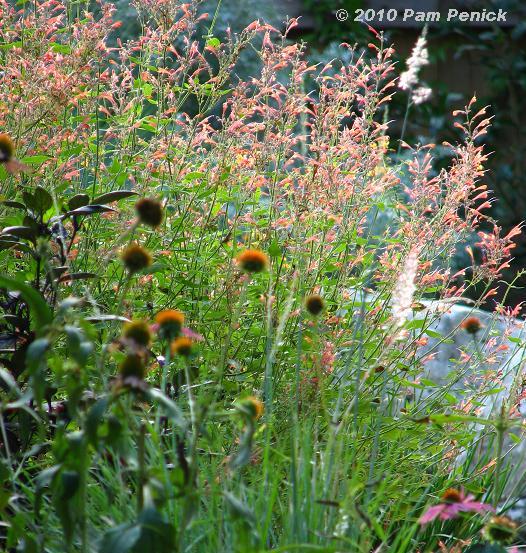 Although I need something more structural, with a larger leaf, to play against the agastache's fine texture, I do like the color echo with the spent echinacea cones.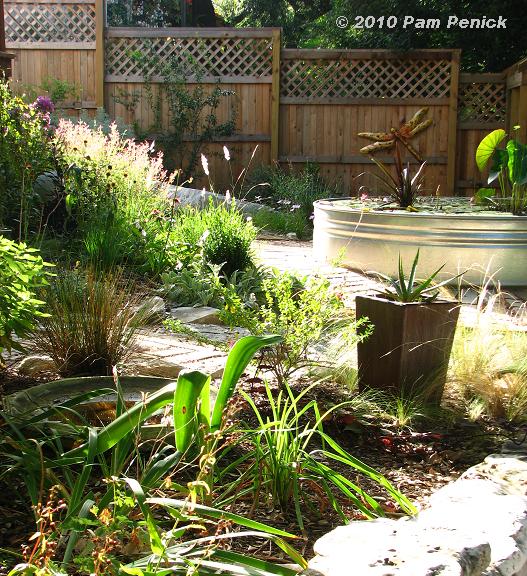 A longer view in the morning light reveals 'Acapulco Salmon & Pink's location in the upper left—where the gauzy light is made visible in a glowing mass.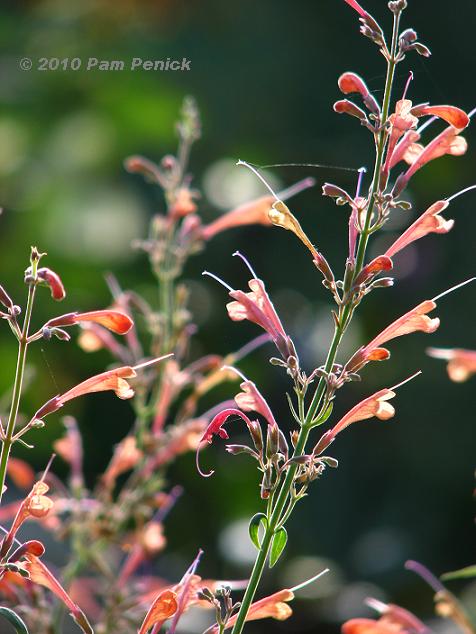 Hummingbirds absolutely love this plant, making it a good choice for near the deck or patio, so you can enjoy their antics.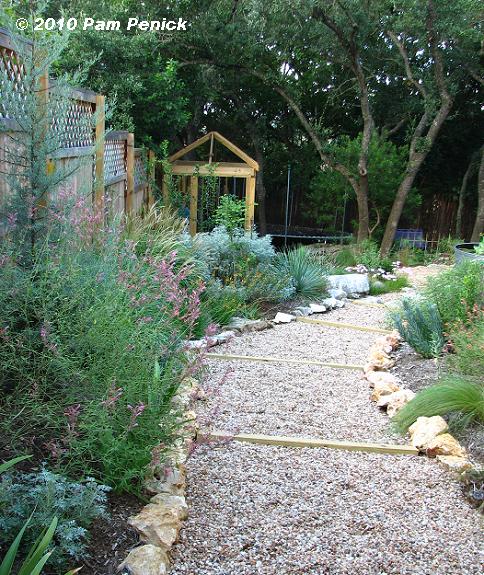 Farther up the hillside path, Agastache 'Desert Sunrise' displays dusty-pink flowers against the blue-green foliage of Artemesia 'Powis Castle', Arizona cypress 'Blue Ice', and Yucca rostrata 'Sapphire Skies'. (The skeletal structure is a faux garden house/pool-pump disguise that will remain skeletal until after my DH's September Ironman. Patience, Pam.)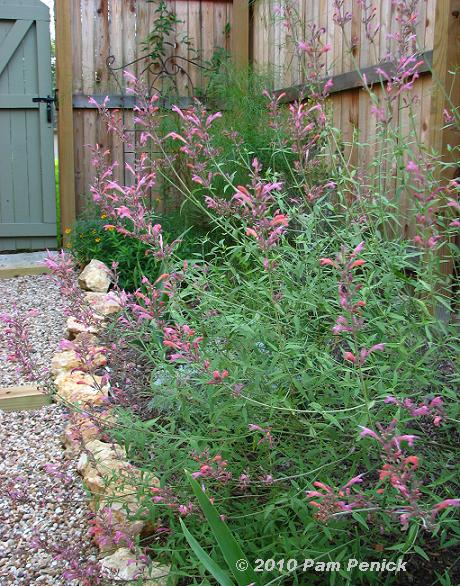 What a pretty plant, and tough too. Fragrant leaves keep deer away and are lovely to run your hands through.
Now I'm waiting for 'Ava', my biggest agastache, to bloom. Soon!
Where to get it: I don't know how available Agastache is in local nurseries. Mine came (as part of a free prize package) from High Country Gardens. I believe it's best planted in the spring, not the fall, unlike many of our native flowering perennials. Agastache requires good drainage and lots of sun, and it takes a couple of seasons to achieve its mature size.
Note: My Plant This posts are written primarily for gardeners in central Texas. The plants I recommend are ones I've grown myself and have direct experience with. I wish I could provide more information about how these plants might perform in other parts of the country, but gardening knowledge is local. Consider checking your local online gardening forums to see if a particular plant might work in your region.
All material © 2006-2010 by Pam Penick for Digging. Unauthorized reproduction prohibited.