July 31st, 2010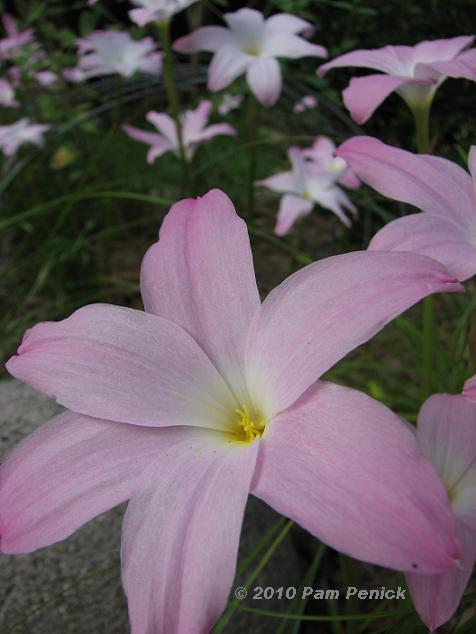 Looking out my living room window toward the stock-tank pond, this caught my eye: dozens of sugar-sweet rain lilies (Zephryanthes 'Labuffarosea') blooming with abandon after our recent rains.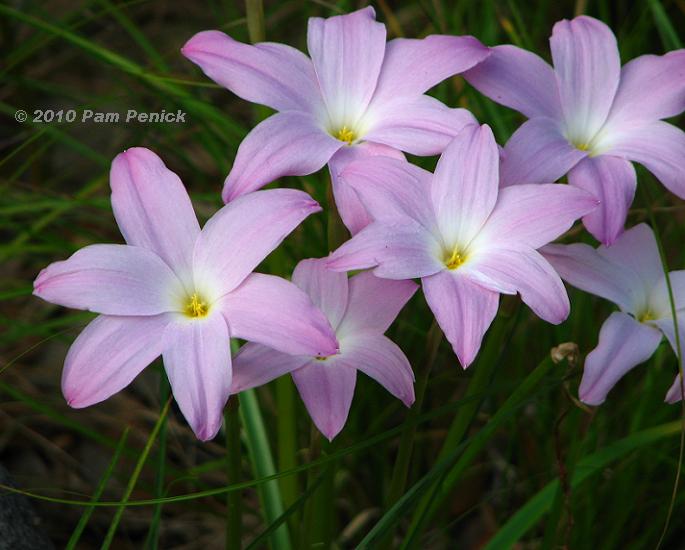 Because they celebrate the rain, I feel a kinship with them. Summer rain is always welcome here.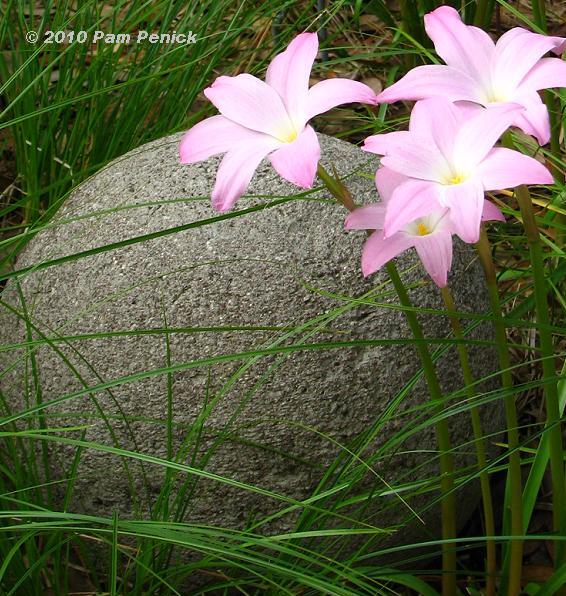 I also treasure them because they were a passalong gift from Annie in Austin, and so they remind me of her.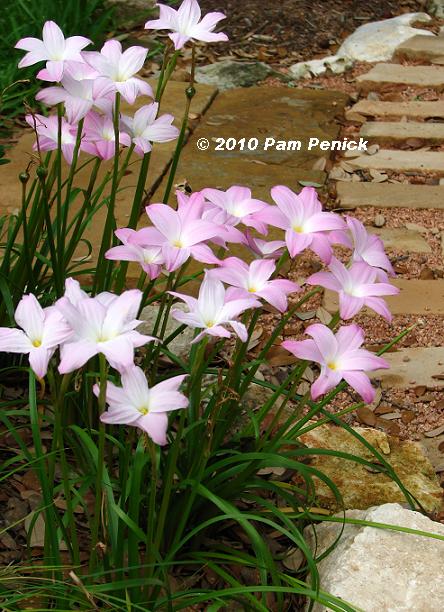 For a petite flower, they pack a lot of punch when they burst into bloom seemingly overnight.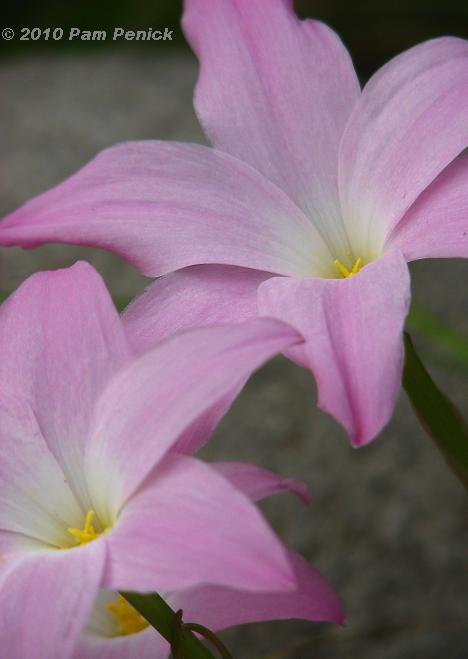 If your garden is in need of rain, here's wishing for dark skies and a steady, gentle shower for you.
Note: My Plant This posts are written primarily for gardeners in central Texas. The plants I recommend are ones I've grown myself and have direct experience with. I wish I could provide more information about how these plants might perform in other parts of the country, but gardening knowledge is local. Consider checking your local online gardening forums to see if a particular plant might work in your region.
All material © 2006-2010 by Pam Penick for Digging. Unauthorized reproduction prohibited.