July 14th, 2010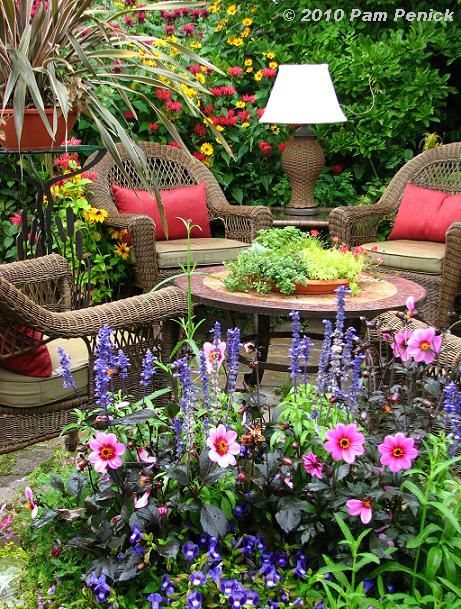 Exuberantly planted front-yard gardens, colorful window boxes, lush container plantings, shady nooks, garden art, and Crayola-hued houses make the Cottage District in Buffalo, New York, a delight to explore. It's one of the most popular neighborhoods to tour during Garden Walk, which begins in two weeks. Lucky for us, on our first full day at Garden Bloggers Buffa10, we were treated to an early sneak peek without the long lines.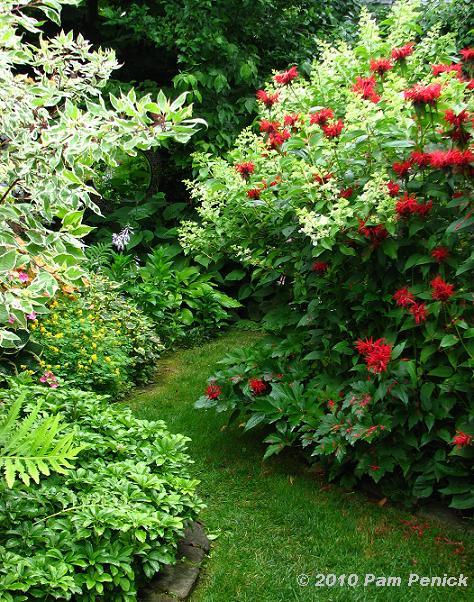 The Cottage District gardens may be tiny, but they're big on style and personality. The first 9 images in this post were shot in a lovely garden soon to be visited, I heard, by Martha Stewart. I didn't get the whole story, but the garden did look magazine worthy.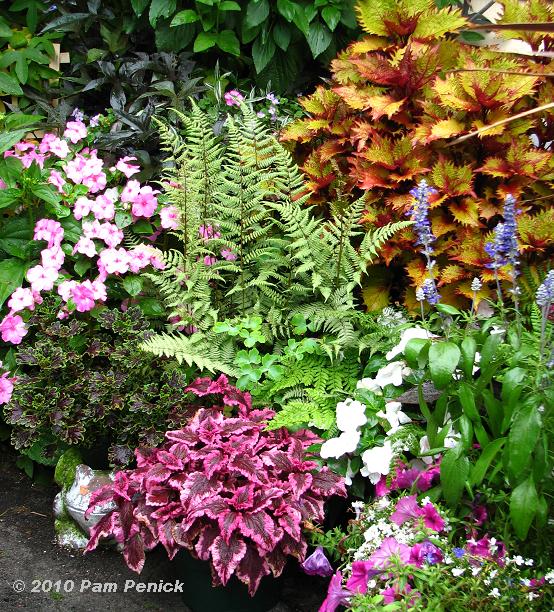 I don't grow anything thirsty in my containers at home because of our brutally hot summer climate. But I sure appreciated these lush, colorful container plantings, which fill bare spaces throughout the garden.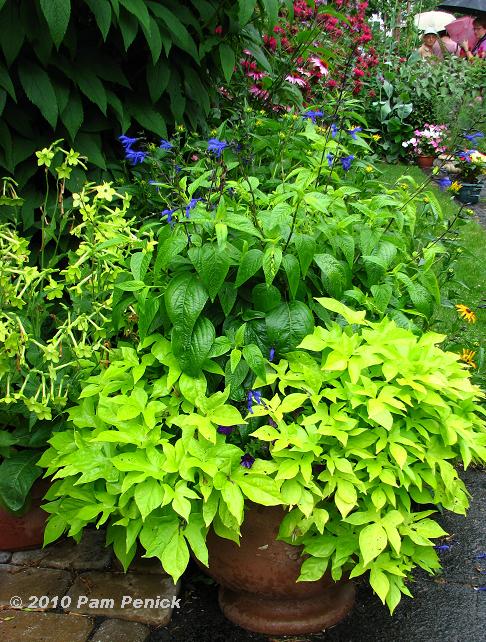 Here's a combination we Austinites could pull off in the ground or in a container: Salvia guaranitica and sweet potato vine. Chartreuse paired with electric blue—fabulous!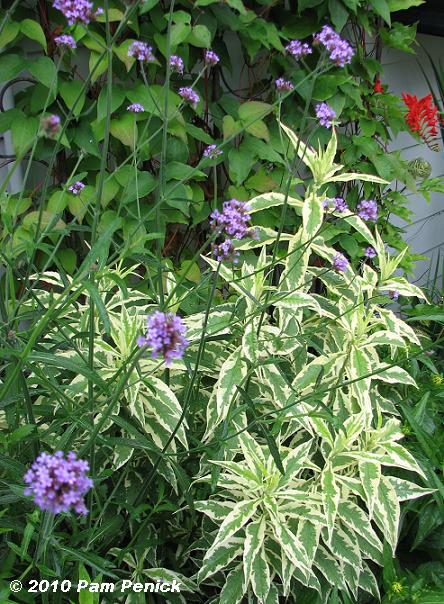 Verbena bonariensis is smashing with a variegated something or other. (I didn't know many of the plants in Buffalo, far out of my gardening comfort zone.)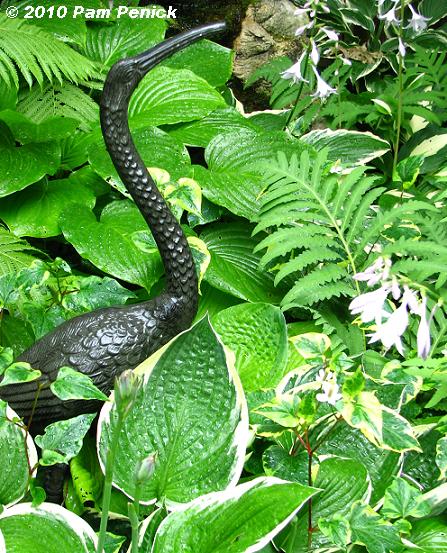 The very back of the garden transitions from sun into shade, and hostas and ferns replace bee balm (Monarda) and other flowery plants. A heron sculpture seems at home amid the greenery.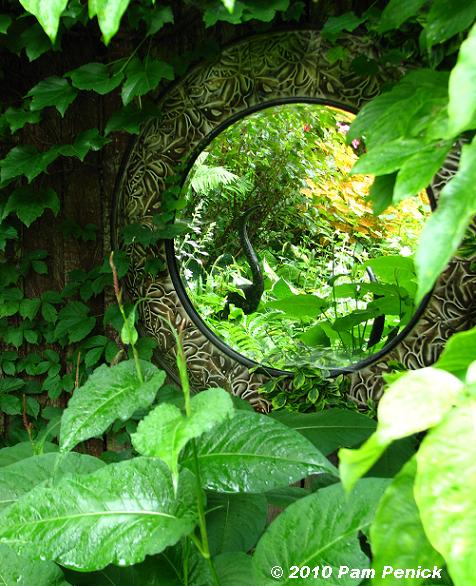 The heron is reflected in a mirror hung on the ivy-cloaked back wall.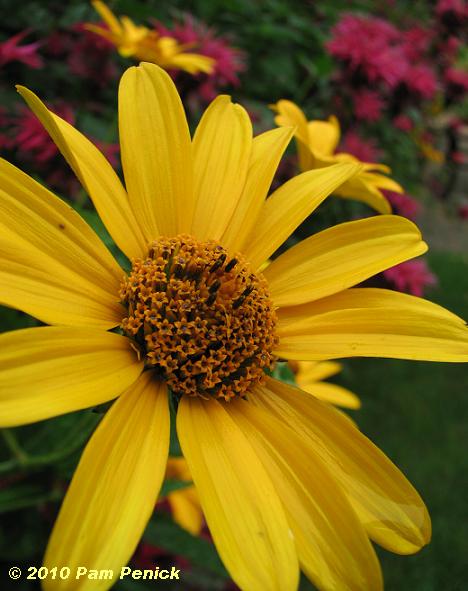 Retracing my steps back into sun, and flower power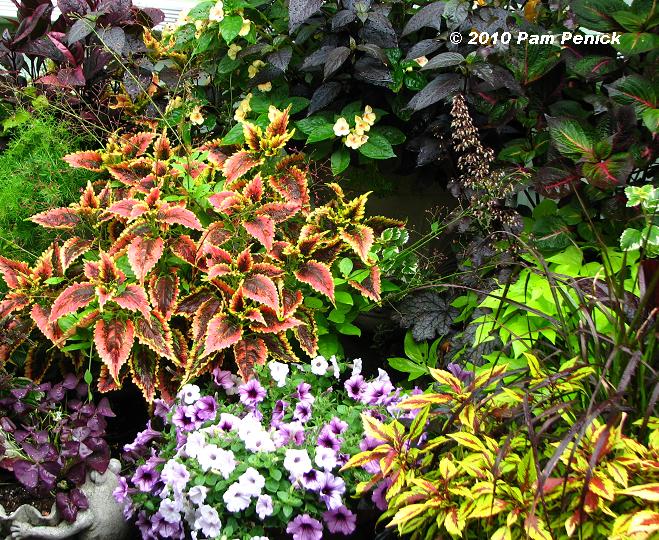 Another container garden along the driveway turns even bare concrete into a beautiful garden room.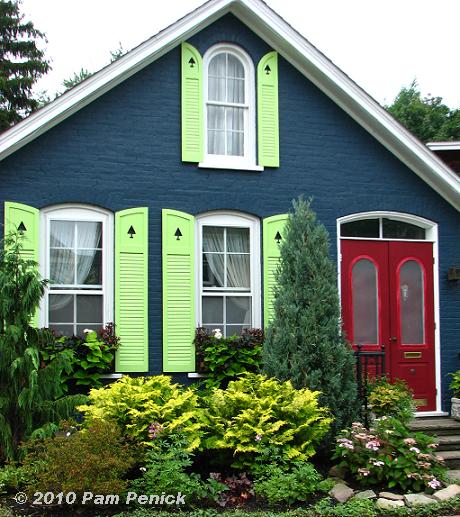 Elsewhere in the neighborhood, I spotted this blue cottage…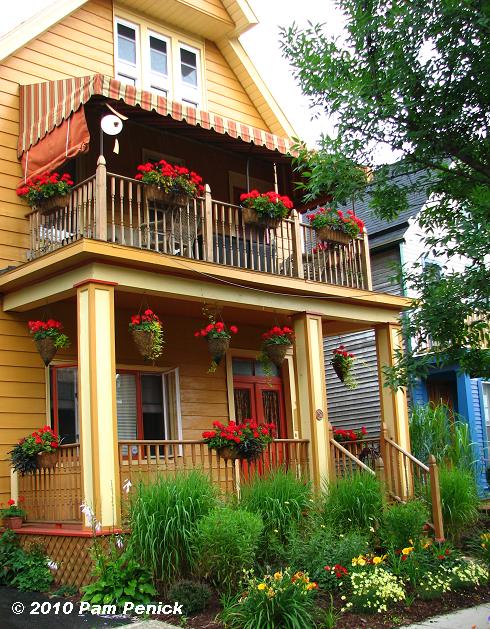 …and an orange house jazzed up even more with red geraniums (Pelargonium).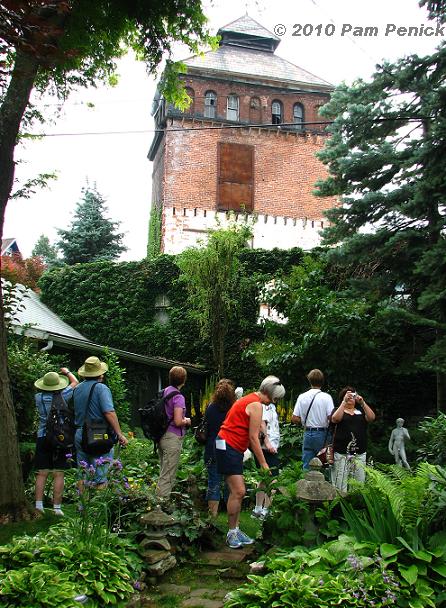 Another garden took advantage of a borrowed view that was simply amazing in its castle-like proportions. The homeowner, sitting on his back steps, told us that the tower is a relic of an old livery stable (if I recall correctly), part of which has collapsed, leaving the tower and the ivy-draped wall with gothic window arches that his property backs up against.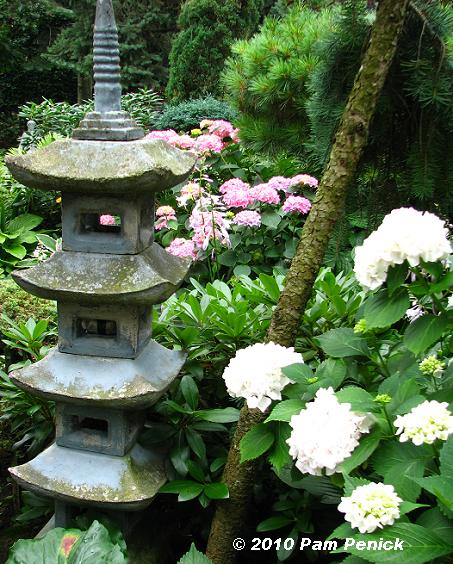 In the ruin's shadow, he created a lovely shade garden with Asian influences…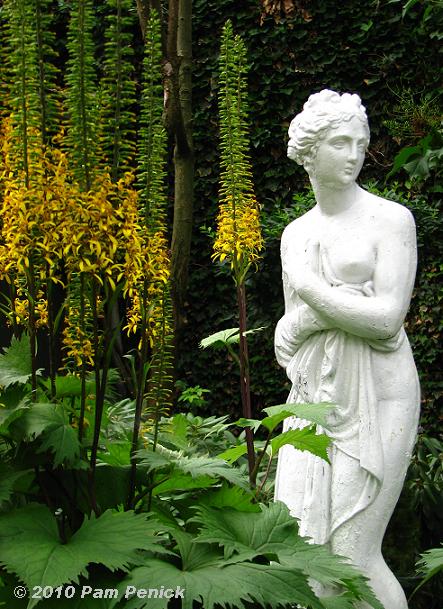 …and a little classical statuary thrown in to boot. I really enjoyed this garden, not least because the homeowner took the time to tell us about it.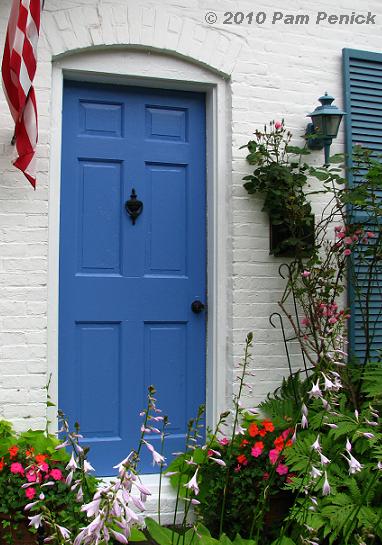 On down the street, a blue door and another front-yard garden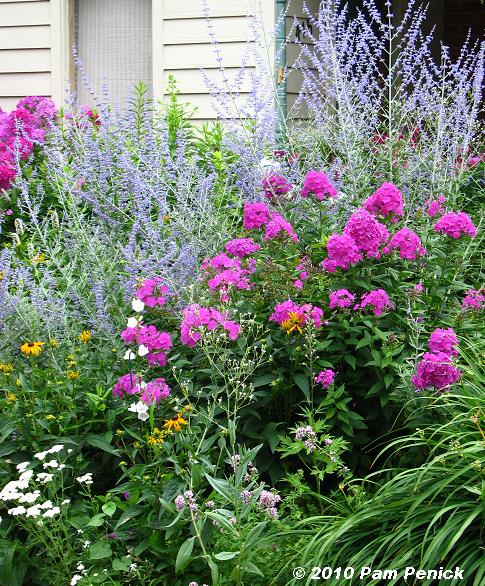 Across the street, a neighbor's hell strip was heavenly with Russian sage and pink phlox.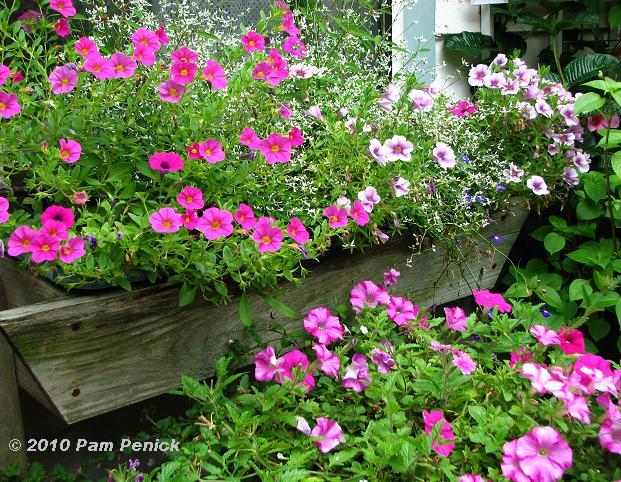 Window boxes throughout the neighborhood were packed with colorful annuals…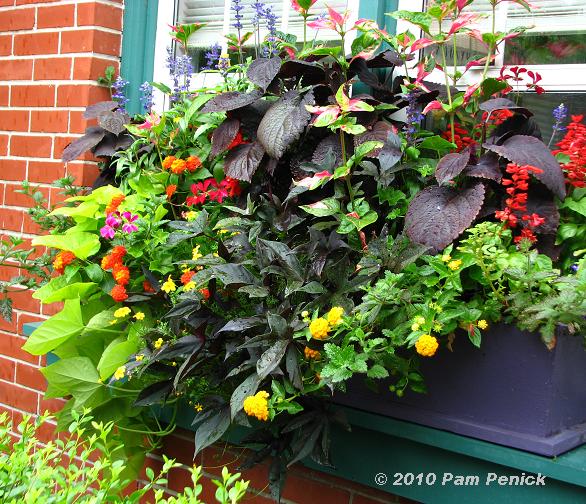 …and richly hued foliage combinations.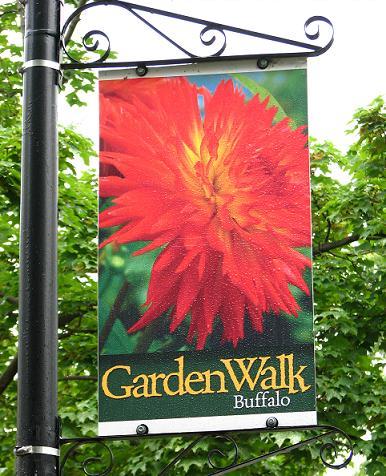 All of which is just a taste of the 350+ gardens you can see during Garden Walk, July 24 and 25.
All material © 2006-2010 by Pam Penick for Digging. Unauthorized reproduction prohibited.