August 11th, 2008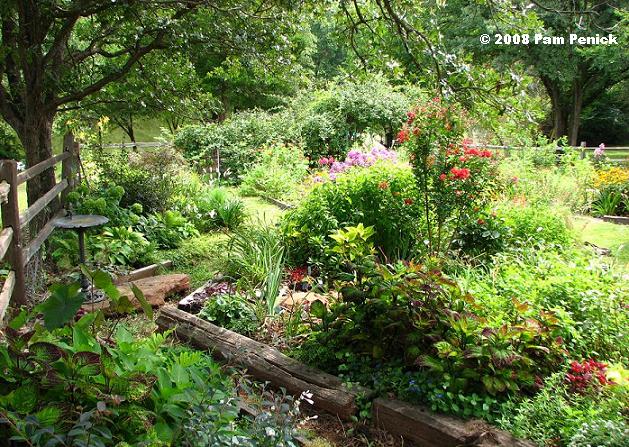 While in Tulsa last week, my mother and I drove an hour and a half west to the town of Guthrie to visit Dee Nash of Red Dirt Ramblings. We got lost on several dusty, red roads but finally arrived to find her waving at us from the drive. Dee's charming, log-cabin home is set amid tall trees on a gently sloping lot, and in back it overlooks a formally designed but casually planted garden, fenced with rustic split rail. Just beyond the colorful garden lies a picturesque lake. It was a peaceful, beautiful scene.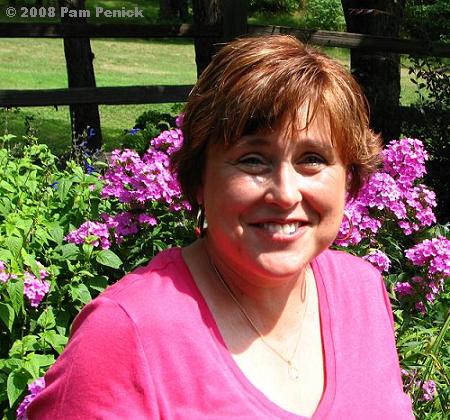 Dee gave us a tour, pointing out her favorites among her collections of daylilies and roses, some of which were still in bloom despite a long, hot Oklahoma summer.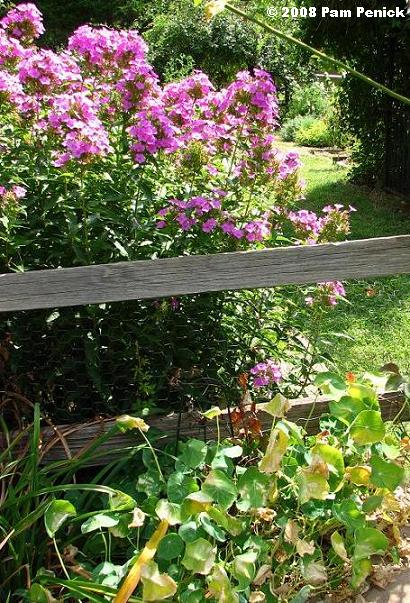 As all gardeners do, she maintained that everthing looked better earlier in the summer, and no doubt it's true because August is tough on most gardens. But I can tell you, her August garden is full of flowers—showy phlox, crepe myrtles, cosmos, and zinnias—plus plenty of cool, green texture. And you wouldn't believe the variety of insects buzzing about in it: hummingbird moths, dragonflies, butterflies, and fuzzy, fat bees. The place was humming.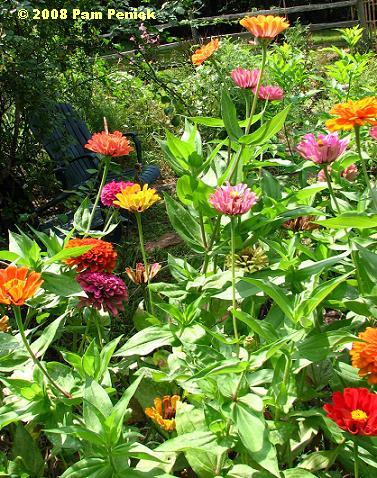 A patchwork of colorful zinnias enlivens the back of the garden.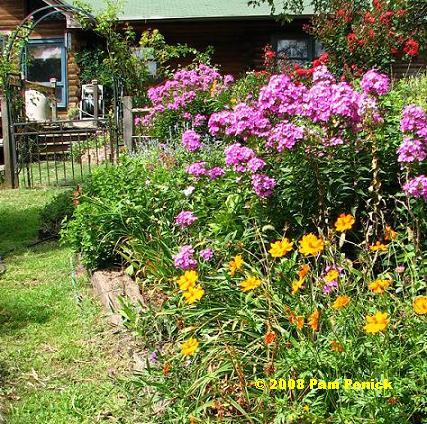 Like me, Dee loves to pair vibrant colors, including these orange cosmos and purplish-pink phlox.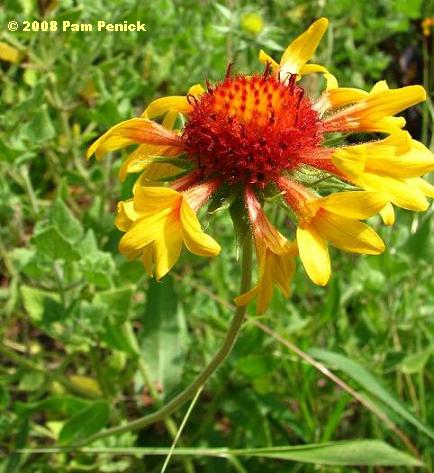 A sunny gaillardia. Is this 'Fanfare,' Dee?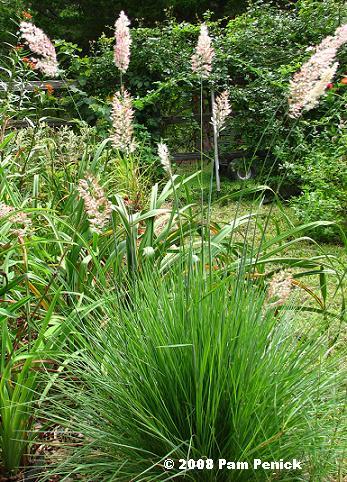 Her 'Pink Crystals' ruby grass (Melinus nerviglumis ) looks a whole lot better than the parched, semi-crispy trio in my own garden.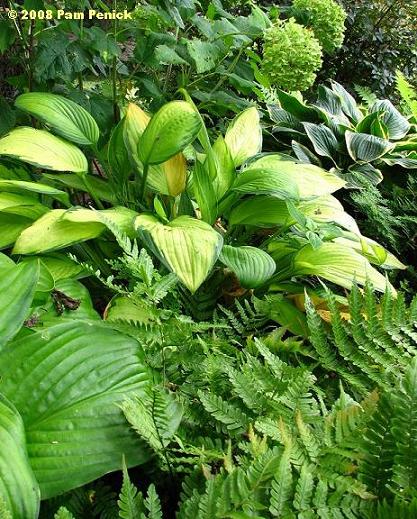 As the late-morning sun grew intense, it was pleasant to retreat to the shady side of Dee's garden, where hostas and ferns visually cool the scene.
After our tour, we retreated indoors to sip refreshing homemade lemonade, and then we went to lunch in downtown Guthrie. All too soon it was time for us to say goodbye.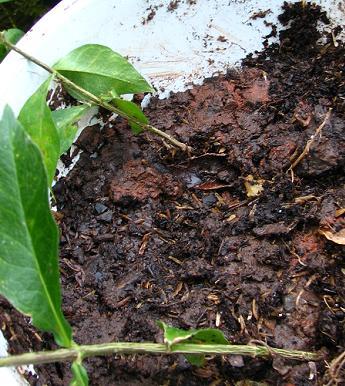 But look what Dee sent me home with—some of that famous Oklahoma red dirt! Now I'll be able to do some red dirt rambling too.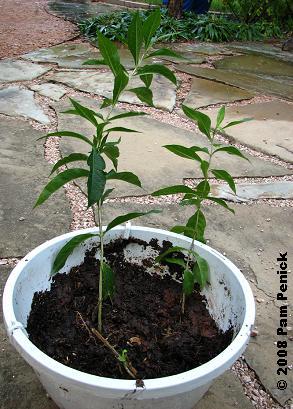 She also kindly gave me a piece of her pink phlox.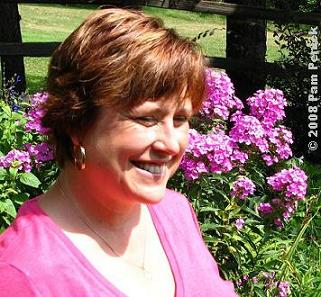 Thanks for a delightful visit, Dee!
All material © 2006-2008 by Pam Penick for Digging. Unauthorized reproduction prohibited.