July 2nd, 2010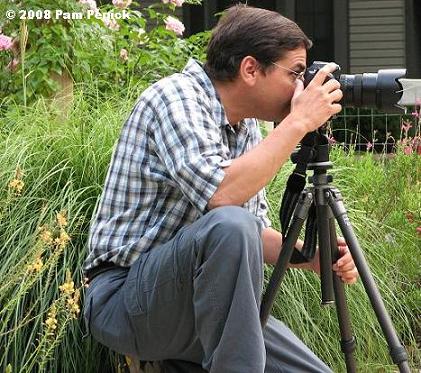 When photographer and all-around nice guy Rob Cardillo photographed my former garden two years ago, he explained that he'd be pitching his images to a magazine for a story idea about regional or xeric design. I was delighted and flattered by his interest but didn't really expect anything to come of it. Then, just two months after Rob's visit, my husband and I spontaneously decided to move to a new home here in Austin, and I partially dismantled the garden in order to take treasured plants with me, like the big 'Whale's Tongue' agave that anchored the front garden. I got busy making a new garden and seldom thought about the old one.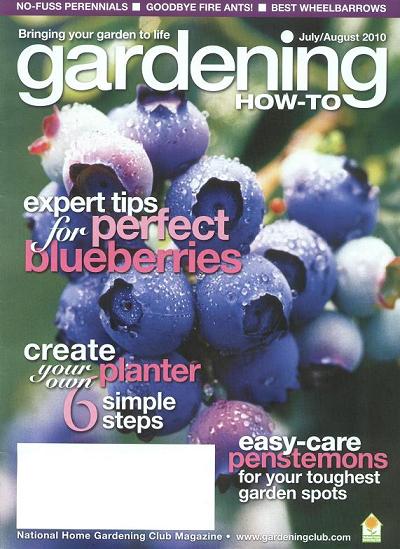 So imagine my surprise and excitement when editor Elizabeth Noll from Gardening How-To, the subscriber magazine for the National Home Gardening Club, contacted me a few months ago to interview me for a story to go with Rob's images. I enjoyed a wonderful conversation with Elizabeth about my old garden, its inspiration and evolution, and the combinations of native and adapted xeric plants that worked for me.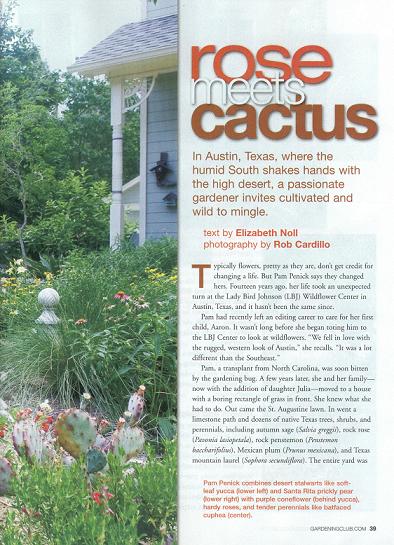 Elizabeth's article, a 6-page spread entitled "Rose Meets Cactus," appears in the July/August 2010 issue (available only through subscription) on page 38.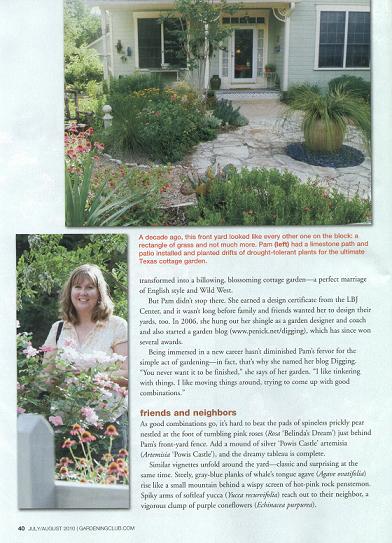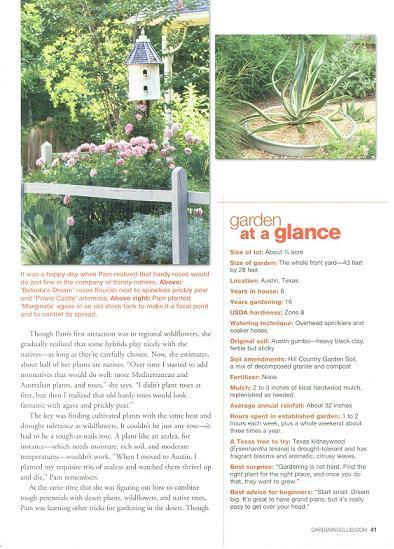 All this has made me suddenly nostalgic for my former garden.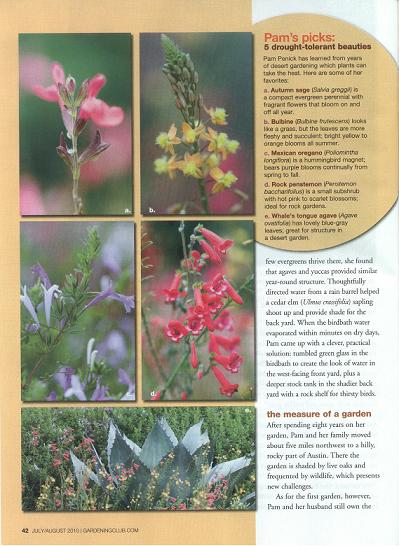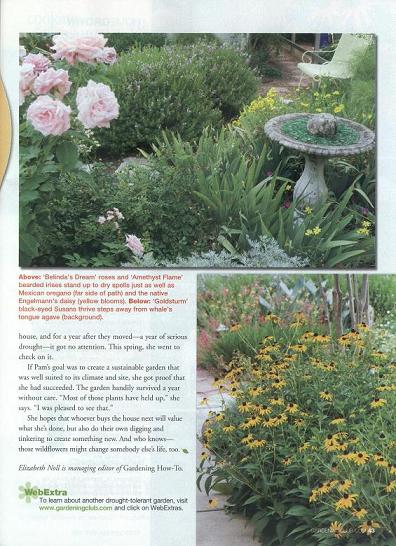 I am grateful to Gardening How-To, Elizabeth, and Rob for memorializing it for me in peak summer glory.
And if any new readers arrive at Digging via the article, welcome! I'm glad you're here. I hope you'll follow along as my gardening adventures continue at my new home.
All material © 2006-2010 by Pam Penick for Digging. Unauthorized reproduction prohibited.