June 21st, 2010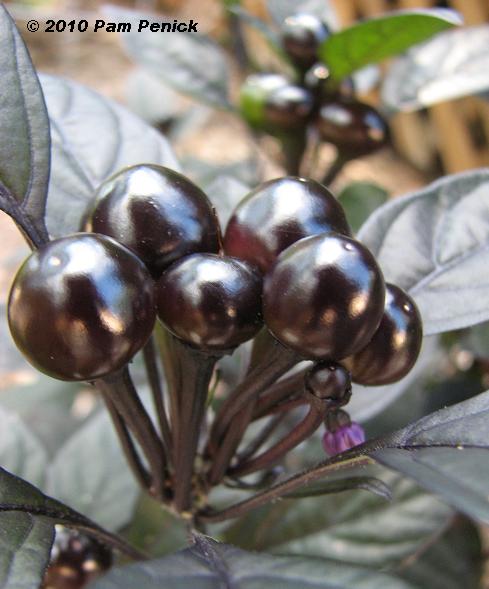 Fellow buccaneers, 'Black Pearl' ornamental pepper (Capsicum annuum 'Black Pearl') is not a phantom of the garden, dark and mysterious though her leaves be. Nay, she's a rare treasure worth many pieces of eight—which needs must be paid every year, as she be not winter hardy.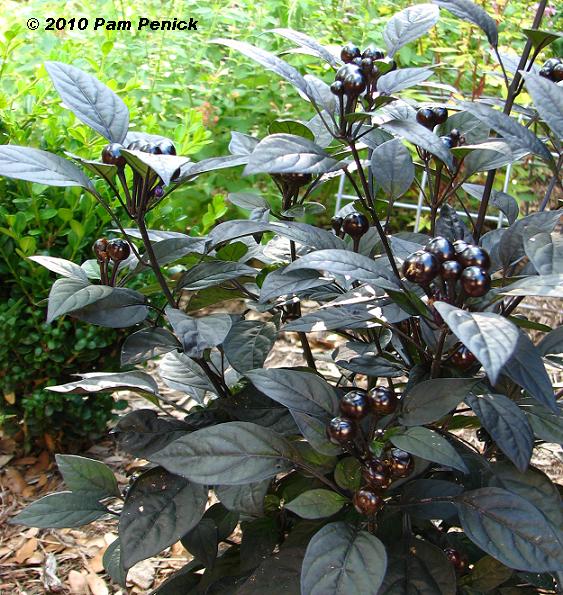 Beautiful ebon leaves soak up the sun, and lustrous, round peppers, as black as the depths of Davy Jones's locker, appear after the fading of small, lilac flowers.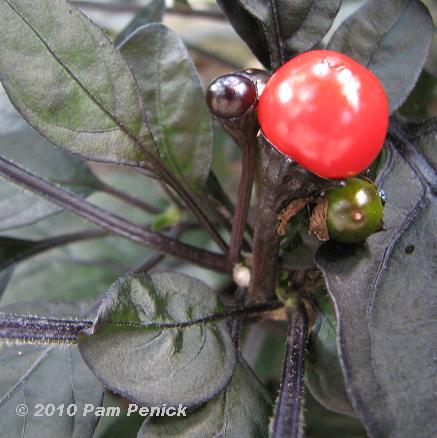 These black pearls mature to a blood red with no need of cutlass or dagger.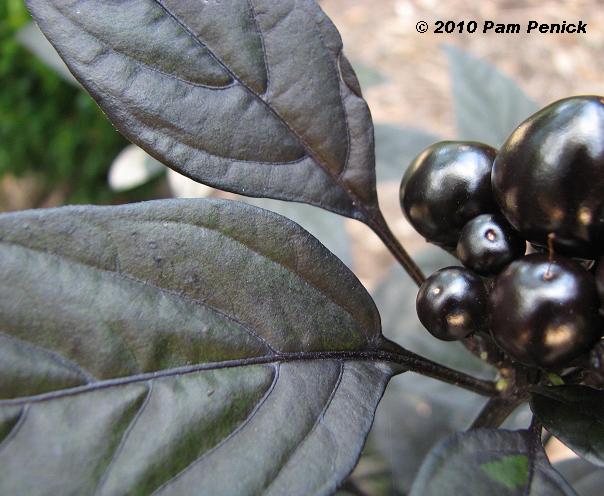 Jack Sparrow, not to mention the mockingbird, jay, and grackle, tends to ignore the 'Black Pearl' in my garden, although birds be unaffected by the spiciness we humans savor. The peppers, legends say, be edible but searingly hot to human tongues. So if you plan to taste them, you'd better beware, savvy?
Yo ho yo ho, a pirate's life for me, and I be sailing the 'Black Pearl' 'til world's end. Arr!
Note: My Plant This posts are written primarily for gardeners in central Texas. The plants I recommend are ones I've grown myself and have direct experience with. I wish I could provide more information about how these plants might perform in other parts of the country, but gardening knowledge is local. Consider checking your local online gardening forums to see if a particular plant might work in your region.
All material © 2006-2010 by Pam Penick for Digging. Unauthorized reproduction prohibited.