June 19th, 2010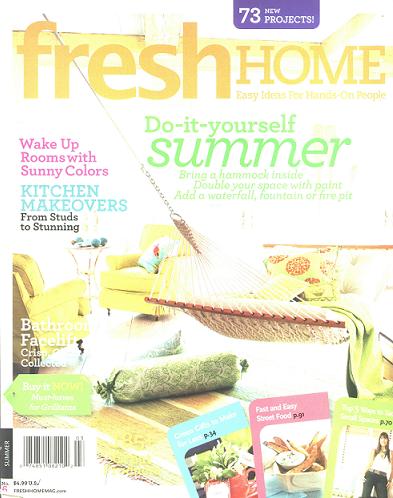 If you happen to pick up the Summer 2010 issue of Fresh Home magazine, and if you happen to turn to page 79 as you read the article "The Magic of Motion"…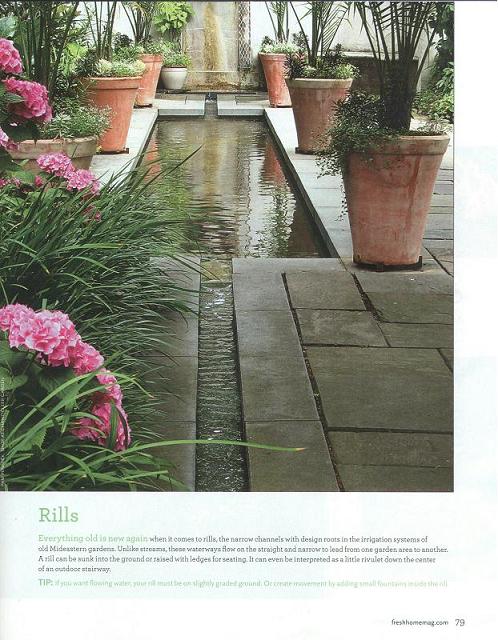 …you'll see one of my photographs, an image of a rill and pool from Chanticleer Garden, which appeared here at Digging in 2008. I'm delighted that Fresh Home chose to use it to illustrate their story about movement—water and fire—in the garden.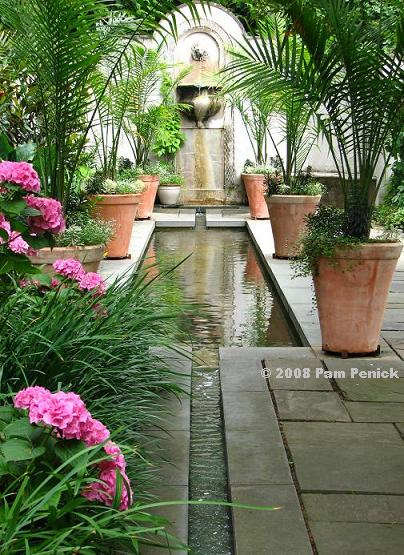 Here is the image as I originally published it, and you can find the post about my visit to Chanticleer here as well.
All material © 2006-2010 by Pam Penick for Digging. Unauthorized reproduction prohibited.