June 8th, 2010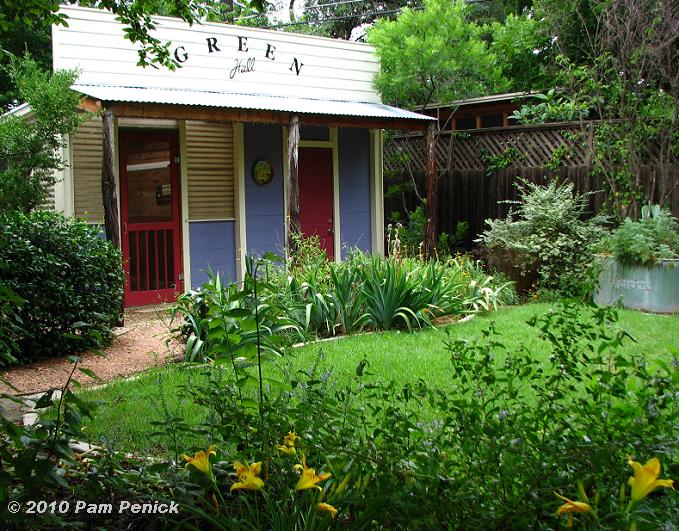 Long-time readers, I bet you thought you'd seen the last of my former garden since I said goodbye to Green Hall when we moved to a new home nearly two years ago. Oh, if only selling a home were that easy in this economic climate.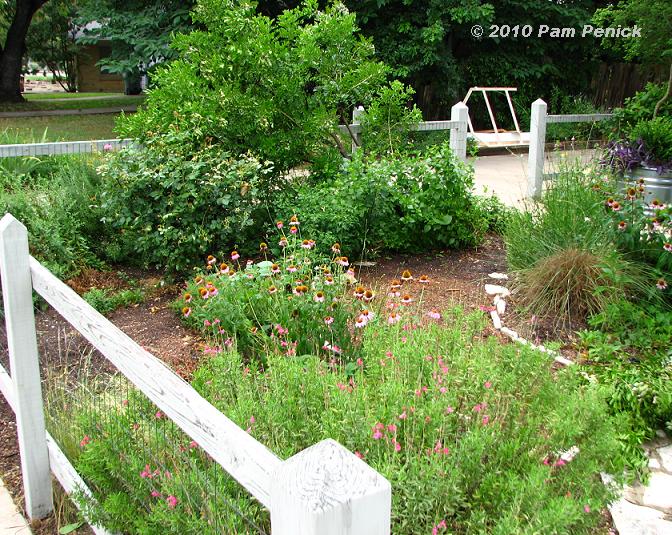 BEFORE. For the past year renters occupied our former home, and while they didn't totally neglect the garden, watering didn't occur very often, even during the height of the drought, and pruning was haphazard. They moved out on May 31, and on a serendipitously drizzly and cool June 2, I hired a landscaping crew to spend the day working in the garden with me, pruning back overgrown perennials and shrubs, weeding, and putting down a blanket of mulch. Here's how the front garden looked when we arrived.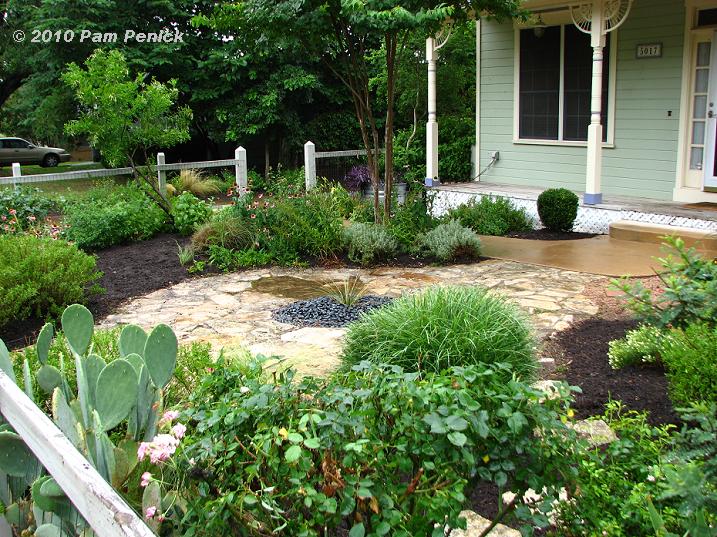 AFTER. The Texas mountain laurel on the far side had inexplicably fallen over but was still well-rooted, so we pruned it up to let it start again. Two vitex volunteers needed removing. The salvias, roses, and other perennials were very shaggy, so they all got pruned back by half. Now they're ready for another bloom period. That big, bare patch in the middle of the bed used to be a path to a bench. The tenants' children had wisely extended the path through a bed of Rudbeckia, so I decided to go with the new configuration and laid mulch along it. I'm still waiting on delivery of a few flagstones to be inserted into the path.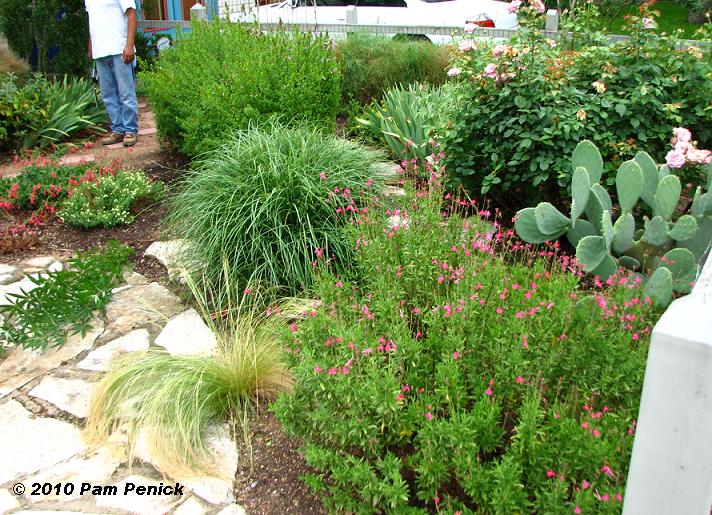 BEFORE. The other side of the front garden was equally shaggy. Long-time readers will notice the missing 'Whale's Tongue' agave, which used to anchor the space in front of the Mexican oregano; it made the move with me and reigns supreme over my new garden.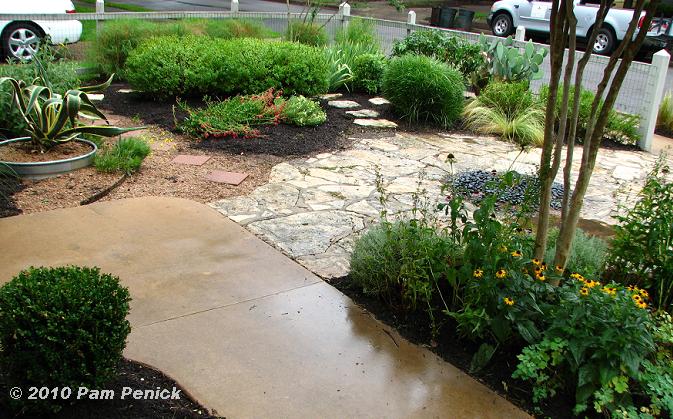 AFTER. Neatly pruned. A couple of plants were over-enthusiastically pruned by my helpers, like the 'Adagio' miscanthus grass, whose luxurious new growth was sheared into a ball while my back was turned. And of course I still "see" all the missing plants that I either took with me to the new house or that died during drought or freeze (I lost all my Salvia leucantha, it seems). But overall it looks tidy and green, and it's even lower-maintenance now than it was when I lived here and fussed over it.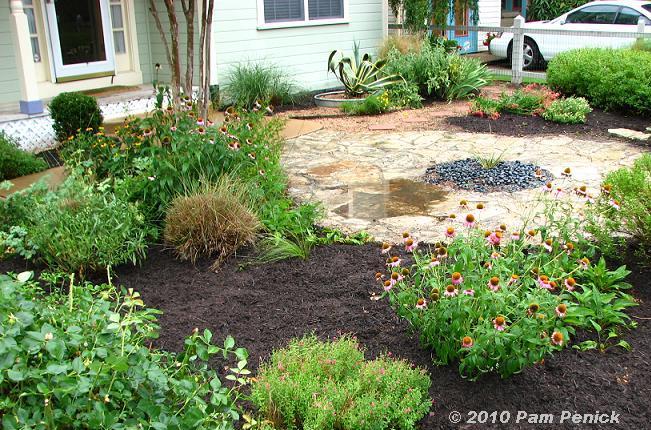 AFTER. It's ready for a new owner to put his or her stamp on it, even if that means turning it all back into lawn. That happens. But I can't help thinking it'd be crazy to put in a thirsty lawn when plants this tough have survived all this time on their own, waiting to be loved again.
All material © 2006-2010 by Pam Penick for Digging. Unauthorized reproduction prohibited.