May 27th, 2010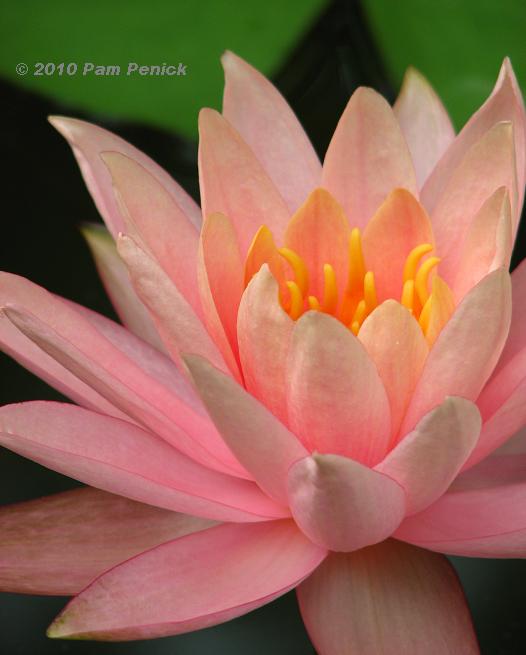 If a star fell to earth, I think it would look like Nymphaea, one of the most beautiful flowers ever. This one is called 'Colorado,' and it greets me every day with large, rosy apricot flowers that open with the sun and close in late afternoon.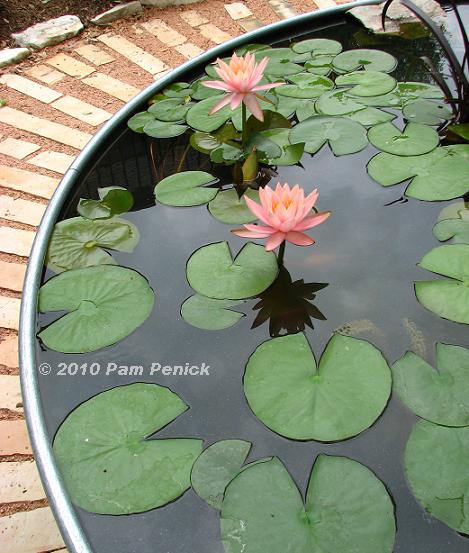 'Colorado' water lily grows happily in my two-foot-deep stock-tank pond, even tolerating partial shade.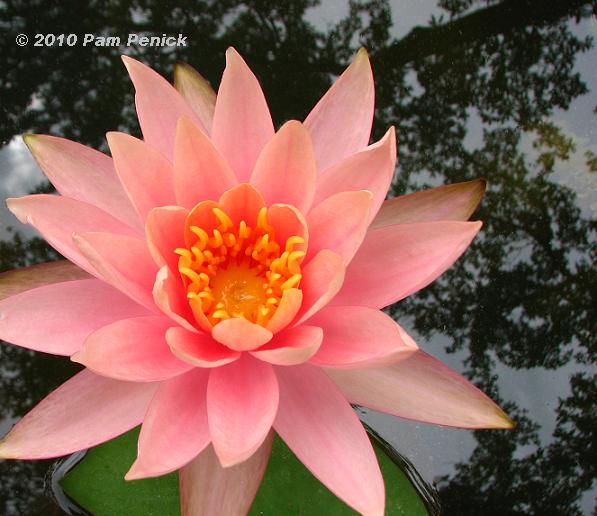 Of course, it would bloom even better in full sun, but I can't complain about its performance. It was nearly evergreen for me last winter, even through our hard freezes and occasional ice on the pond, and it bounced back in early spring.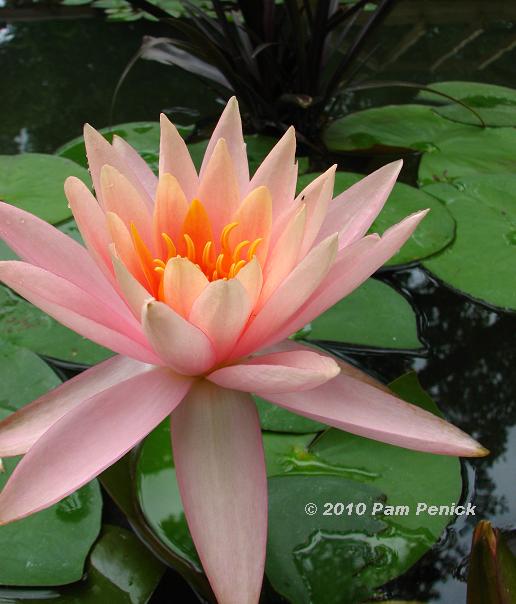 Once a month during the growing season I push a fertilizer tablet into the mucky soil in which it's potted, and once a year (theoretically) I divide and repot it. No watering or pruning required! Does it get any simpler or more beautiful than that?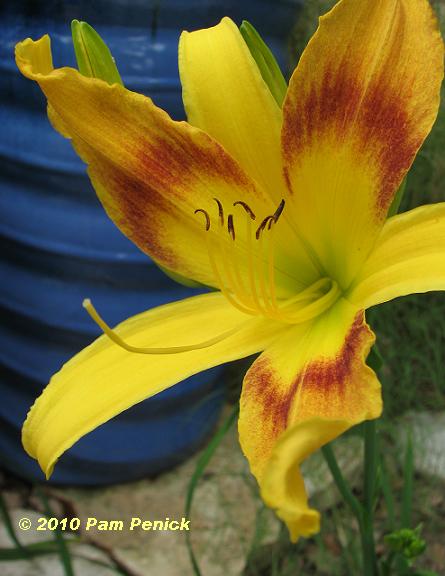 Other star-shaped flowers for early summer are the evergreen daylilies. I've tried various deciduous daylilies over the years, but they struggled and eventually died away. The evergreen varieties that I brought with me to the new garden include sunny 'Wilson's Yellow,' above…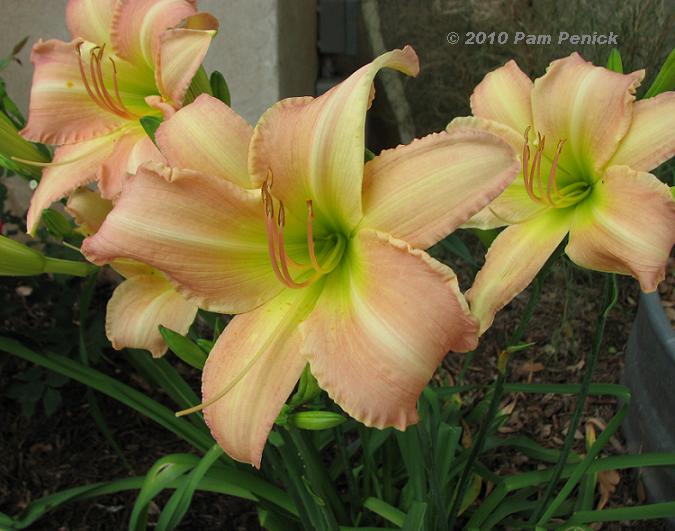 …and sweet 'Best of Friends,' which I've shared with a number of gardening friends over the years.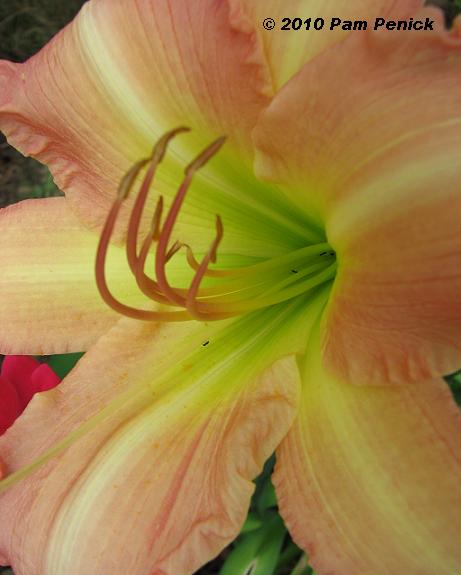 It is unfortunately sharing space with a 'Radrazz' Knock Out rose right now, but I'll move it in the fall to a better spot.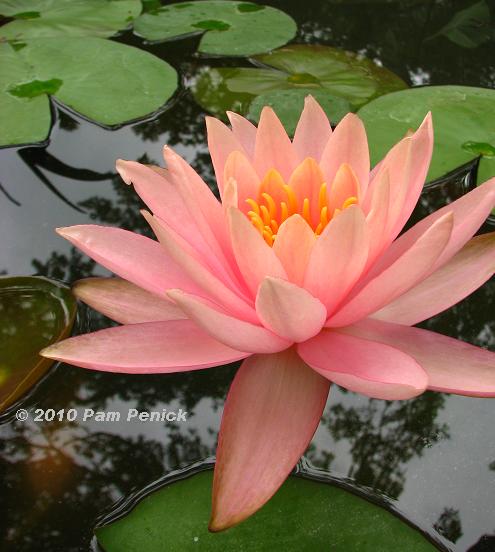 With one last look at 'Colorado,' I wish my American readers a star-spangled Memorial Day holiday weekend!
All material © 2006-2010 by Pam Penick for Digging. Unauthorized reproduction prohibited.