May 22nd, 2010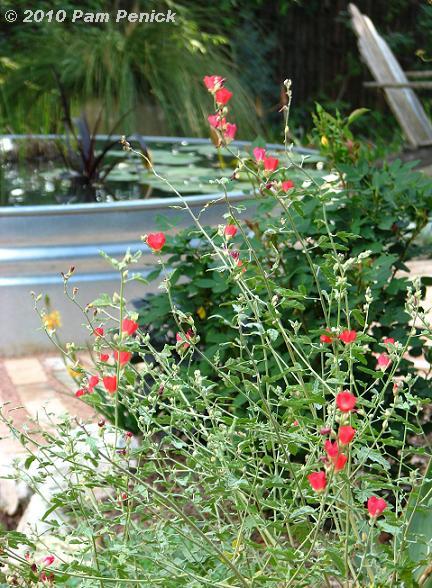 Labeled as an orange globemallow, which I've coveted since seeing one in South of the River's garden years ago, my globemallow (Sphaeralcea ambigua) surprised me by turning out to be red.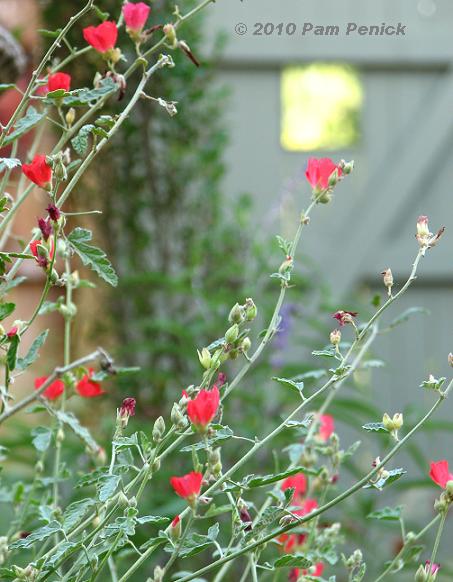 It doesn't bother me one bit. I love red.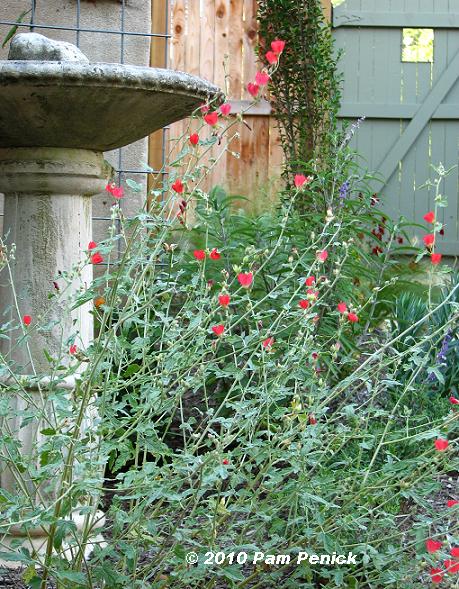 But now I need an orange one too.
Globemallow likes lots of sun and excellent drainage, and it's very drought-tolerant. It grows to about 3 feet tall and wide. What a beautiful plant for a hot, sunny exposure.
Note: My Plant This posts are written primarily for gardeners in central Texas. The plants I recommend are ones I've grown myself and have direct experience with. I wish I could provide more information about how these plants might perform in other parts of the country, but gardening knowledge is local. Consider checking your local online gardening forums to see if a particular plant might work in your region.
All material © 2006-2010 by Pam Penick for Digging. Unauthorized reproduction prohibited.