May 6th, 2010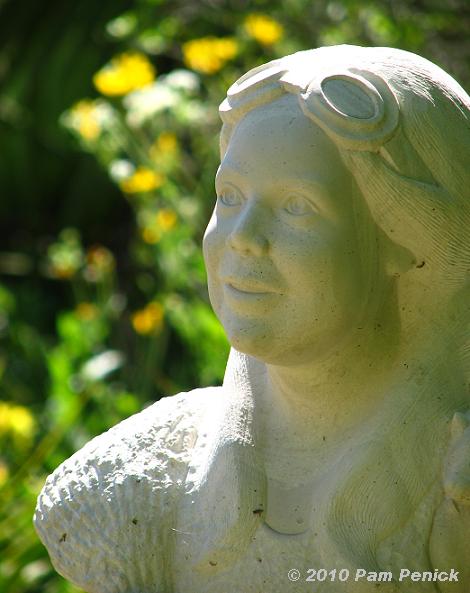 Faces of stone, metal, and bronze greeted me at the Wildflower Center on Monday—part of a sculpture show on display throughout the gardens.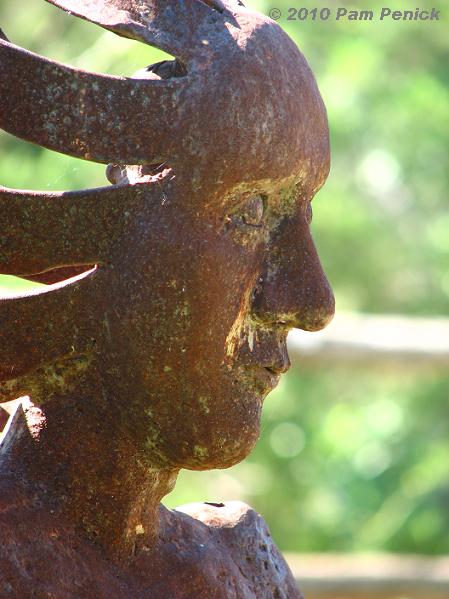 I've photographed her before. I think she's part of the garden's permanent collection.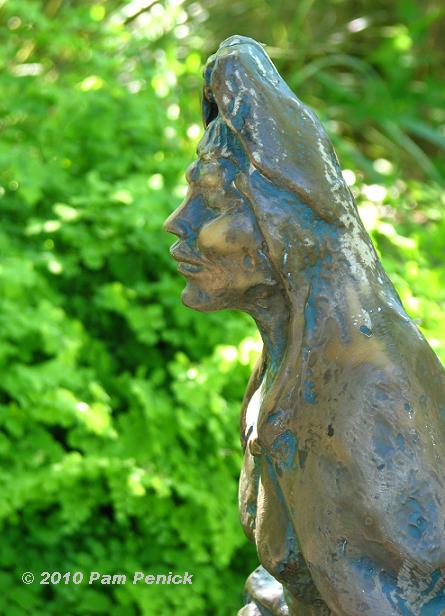 A pensive face for a green glade near the stream.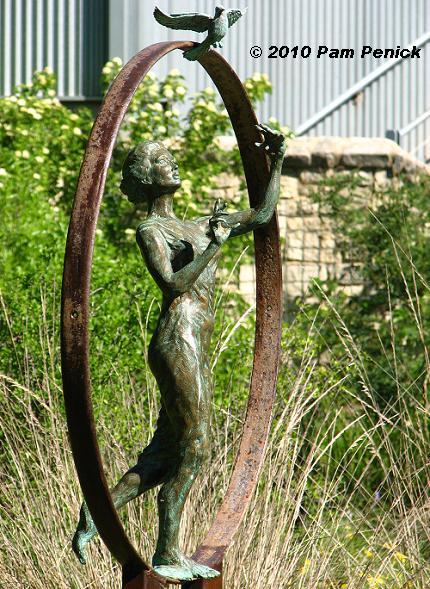 Jumping through hoops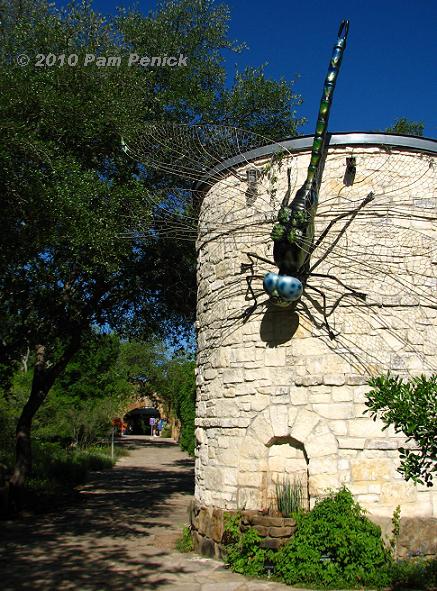 Non-human faces greeted me too. Is there another Big Bugs show going on? This gigantic dragonfly perches on a water cistern at the entry.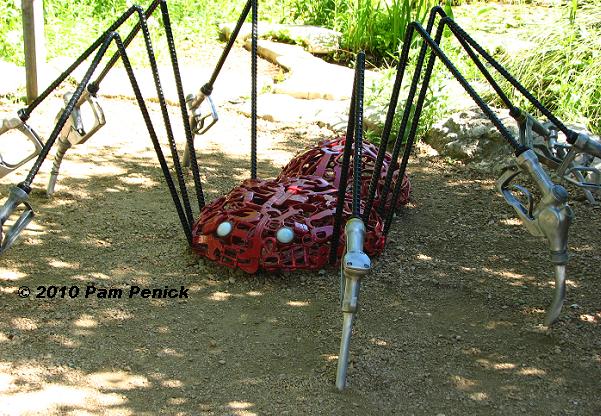 A spider made of wrenches, rebar, and gas-pump handles lurks near a pond. This one kind of creeps me out.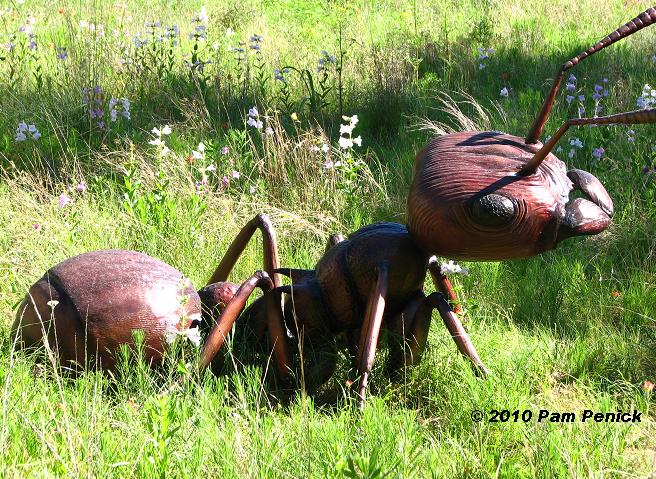 Ants the size of Mini Coopers frolic in a meadow.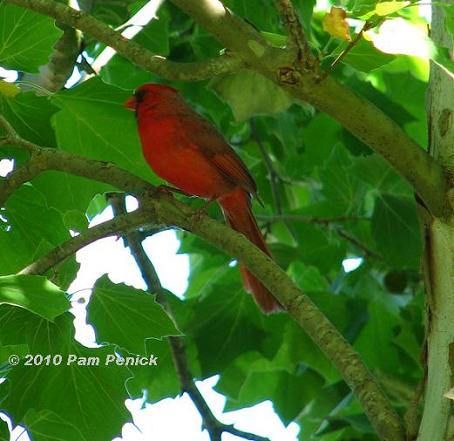 But the gardens are real, and so is the wildlife that visits. I spotted a pretty cardinal in a tree.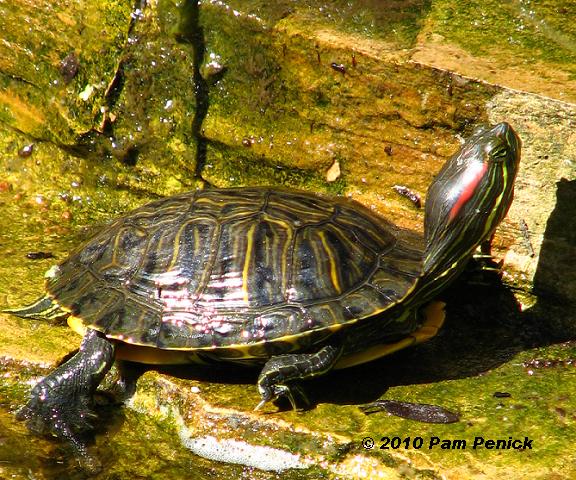 A red-eared slider soaked up the sun in the entry pond.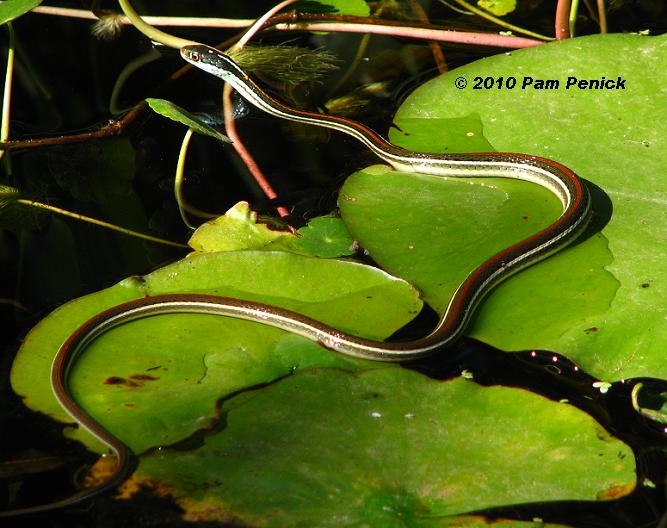 And a water snake basked on lily pads.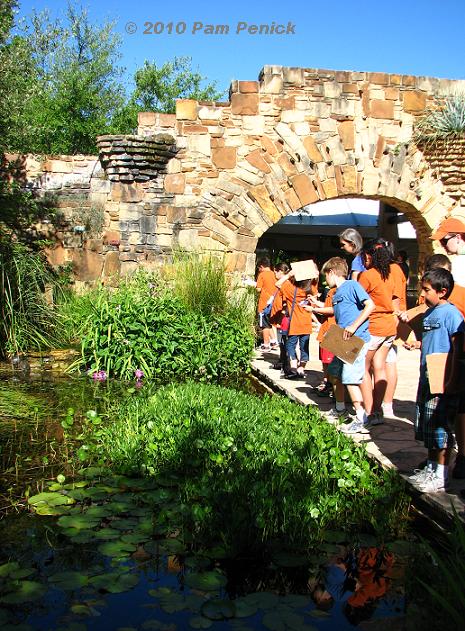 All these faces proved fascinating to the school kids visiting that day—and to me as well.
All material © 2006-2010 by Pam Penick for Digging. Unauthorized reproduction prohibited.