April 22nd, 2010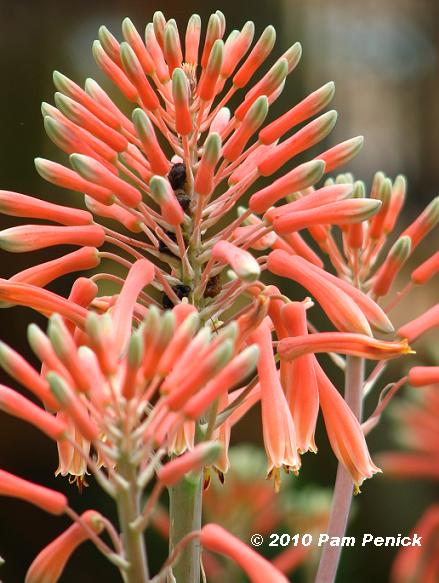 Flowers like exploding fireworks are blazing above the Aloe saponaria (aka A. maculata).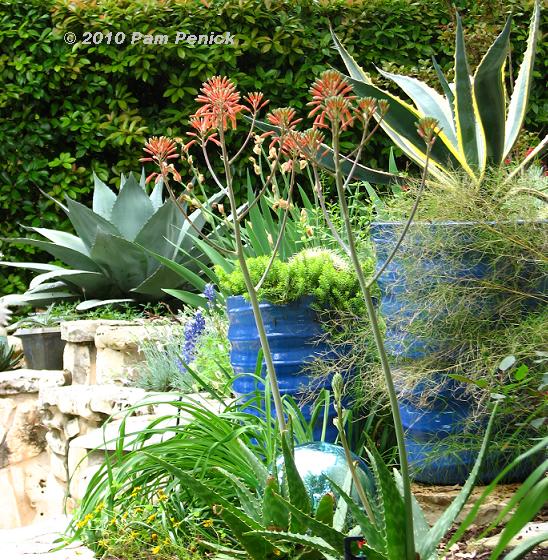 The orange blossoms add sizzle and pop to the green and blue color scheme.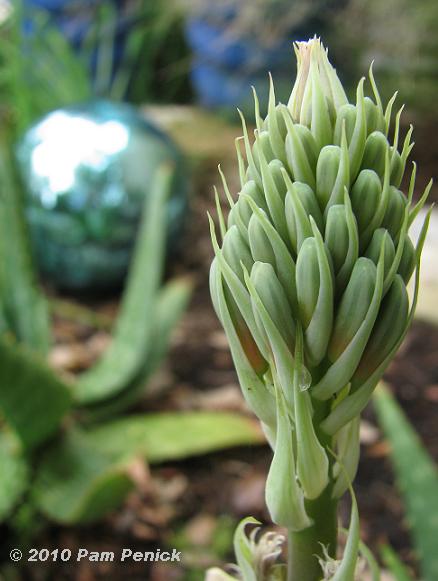 When the bloom stalk appears and begins to soar skyward, the flower is green and pointed like this.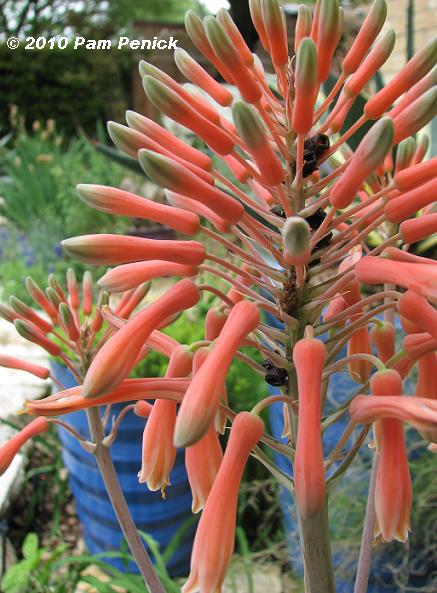 And then…Ka-pow!
All material © 2006-2010 by Pam Penick for Digging. Unauthorized reproduction prohibited.