April 13th, 2010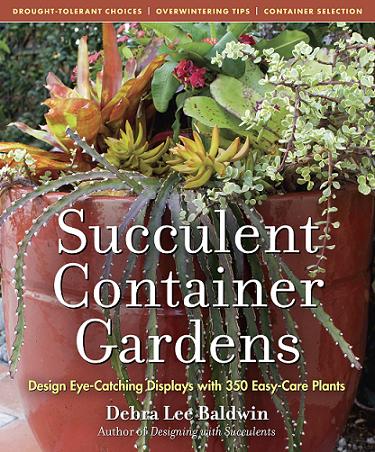 It's the perfect time of year to refresh your container plantings or create new ones. Here in Austin, where long, sweltering summers are the norm, I've learned to plant only succulents or cacti in my containers in order to avoid being a slave to the hose all summer. Luckily, like peanut butter and chocolate, succulents and containers are made for each other.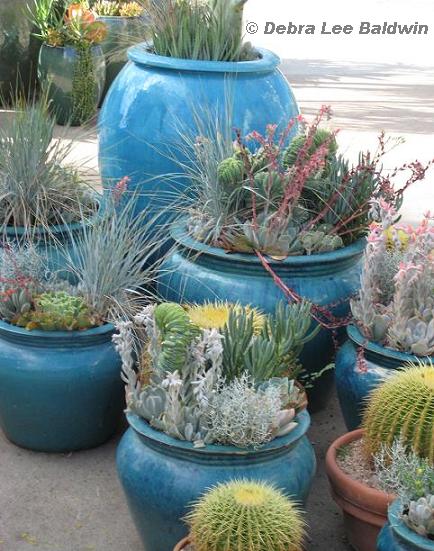 Containers provide good drainage, elevate small plants and make focal points out of larger ones, and can be moved indoors where winter freezes threaten. Succulents, for their part, provide year-round interest and fabulous form and can subsist on much less water than other kinds of plants even in the hottest, driest summer. Here in Austin, many of the smaller succulents (echeverias, sedums, etc.) require protection from intense midday or afternoon sun, and they may need to be brought inside or at least well covered when temperatures dip below freezing. I find them to be worth this sort of trouble, but even if you don't you can treat them as annuals and pot up a succulent container to enjoy from spring through autumn.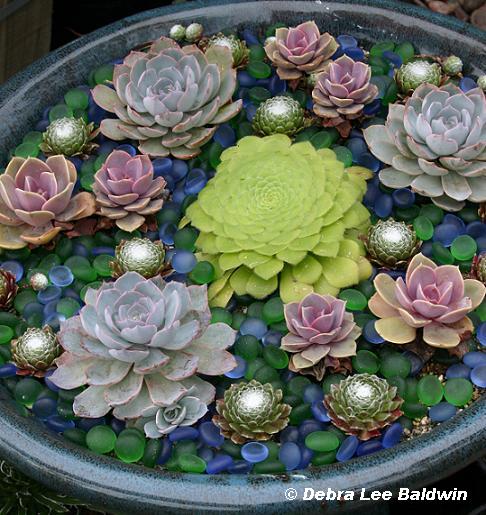 If you plan to try your hand at a succulent container this summer, I highly recommend you read Debra Lee Baldwin's Succulent Container Gardens: Design Eye-Catching Displays with 350 Easy-Care Plants, a follow-up to her inspiring—if California-centric—Designing with Succulents. Beautifully illustrated with Debra's own photographs and chock full of smart design tips and growing information, Succulent Container Gardens is a useful resource no matter where you garden because the focus is on containers, which can be protected in freeze-prone zones.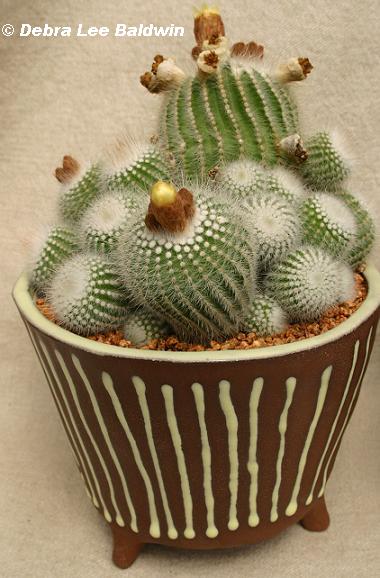 I learned much from this book, including how to match a pot to a succulent's form or markings; how closely to space succulents in containers; what materials make good top-dressing for container plantings; how to propagate succulents; and how to create floral-style succulent arrangements.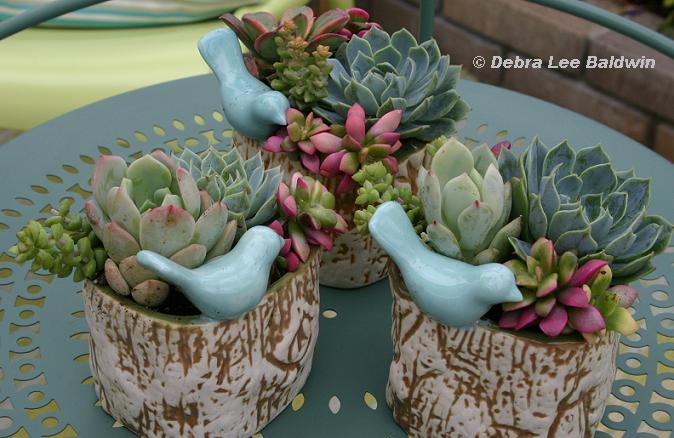 While I don't know Debra personally, I correspond with her occasionally online, and her knowledge of succulents and their growing requirements is impressive. I pored over the images and read this book from cover to cover on my driving trip to Florida last month. Yes, it was worth carrying a hardback on a vacation. If you have an interest in succulents and don't know where to start, or if you want to add zing to your existing pots, you'll find Succulent Container Gardens to be a valuable resource.
My thanks to Debra Lee Baldwin for permission to use these images from her book.
All material © 2006-2010 by Pam Penick for Digging. Unauthorized reproduction prohibited.