April 15th, 2010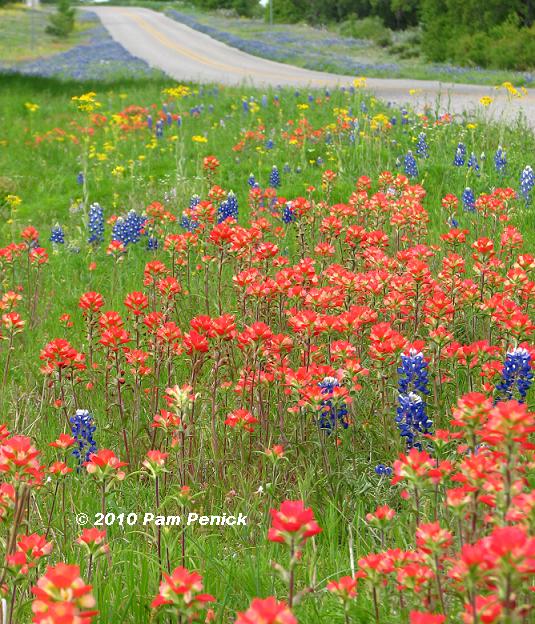 For Garden Bloggers Bloom Day in central Texas this month, nothing can outdo Mother Nature's garden. (My own is shrouded in oak pollen.) So here are more pictures from last Saturday's drive on RR 1323 and the Willow City Loop through the Hill Country. Above, Indian paintbrush sprinkled with bluebonnets and Texas groundsel makes a picturesque carpet along the highway.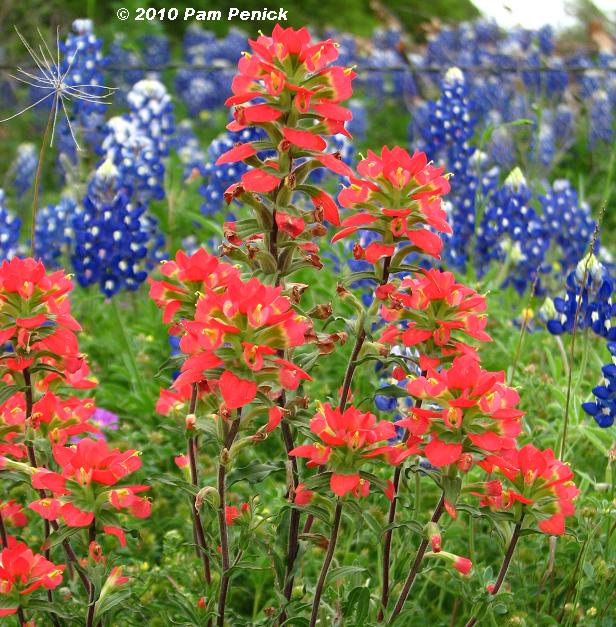 Down in a patch of paintbrush and bluebonnets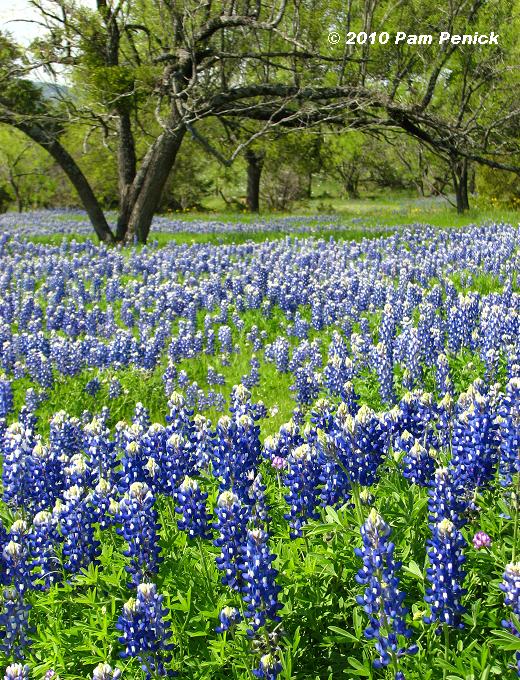 Imagine a cool light breeze, warm sunshine, a field of blue, and sweetly scented air. That's what it was like when I leaned on a rusty fence rail to snap this picture.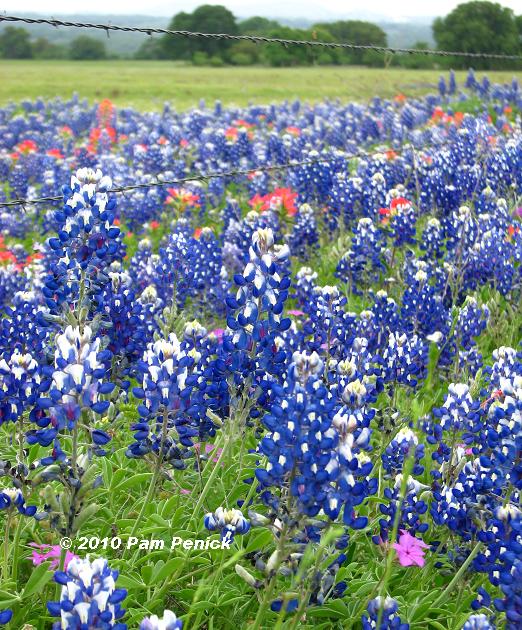 I hope you are not tiring of bluebonnets yet! Here they grew beneath a barbed wire fence, and you can see the rolling Hill Country landscape in the distance.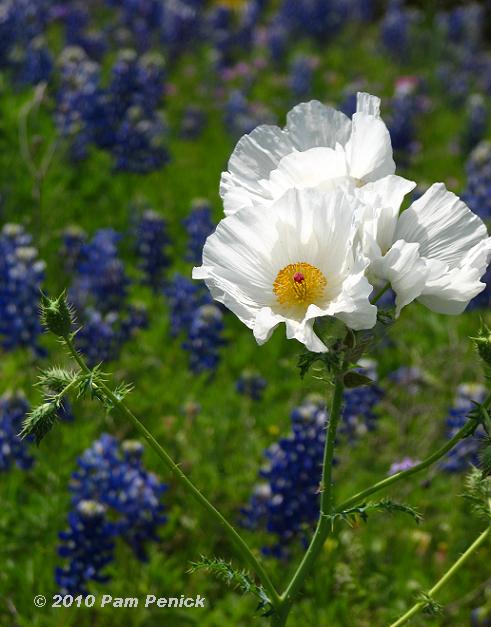 White prickly poppy glowed incandescently among the bluebonnets.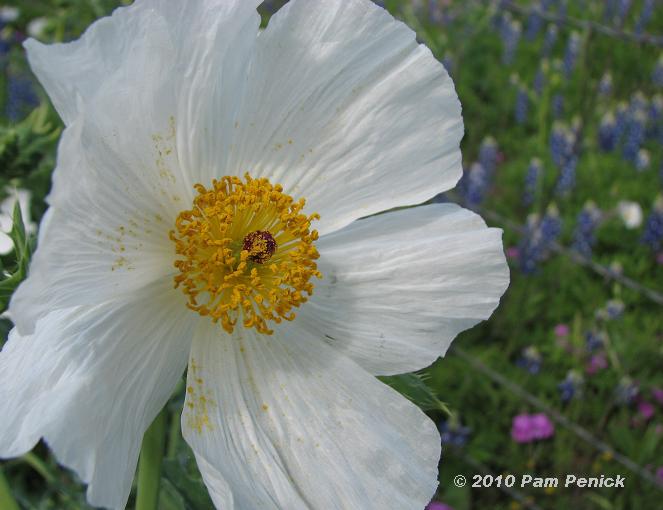 A closer look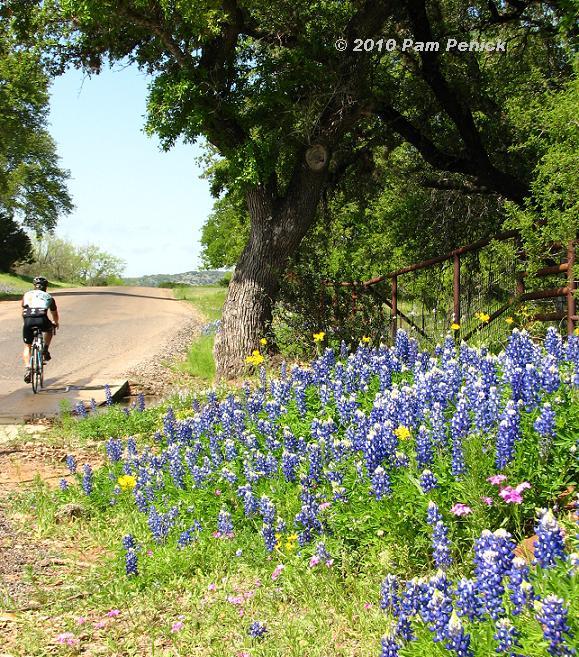 On the Willow City Loop, at least a hundred bikers pedaled along the scenic highway, some stopping to take pictures in the wildflowers too.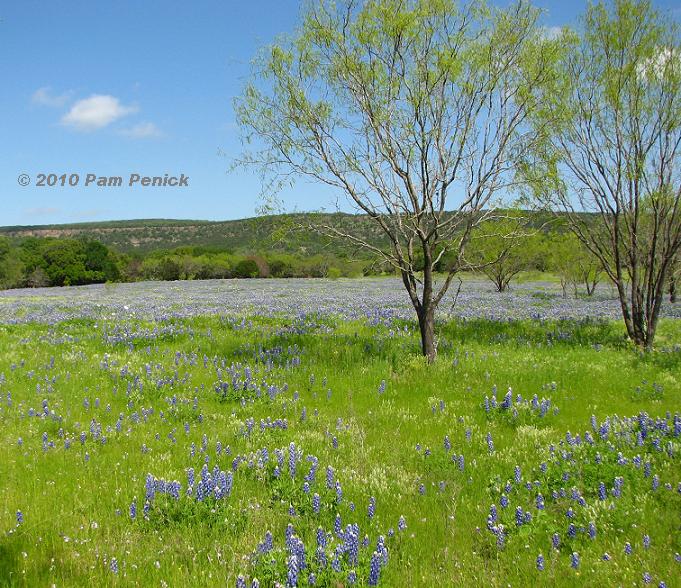 Spring green and a haze of blue in the background—more bluebonnets!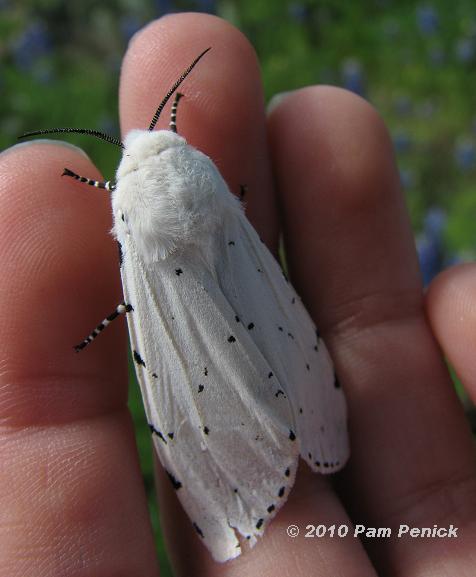 My daughter found this white and black-spotted moth on a fence post. Its fine white cloak elicited admiration.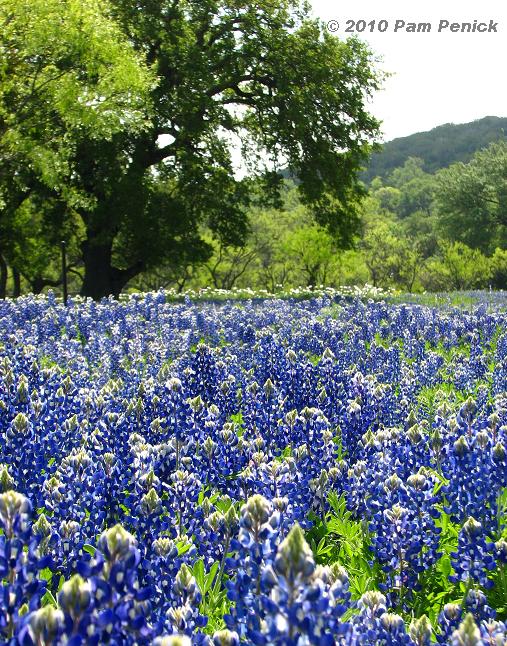 But enough about moths. Back to bluebonnets.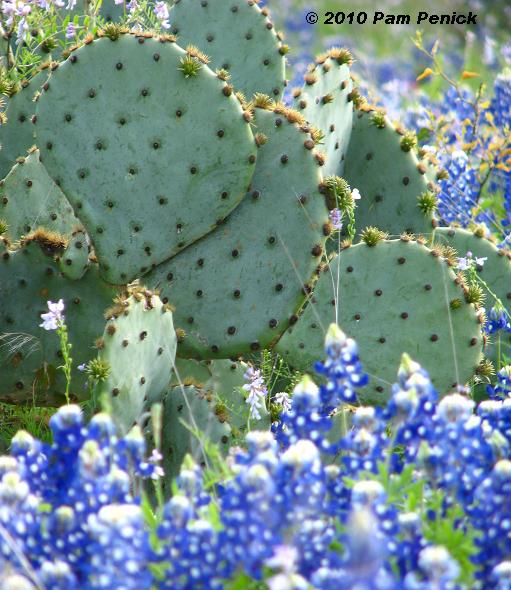 They look good with everything, including prickly pear.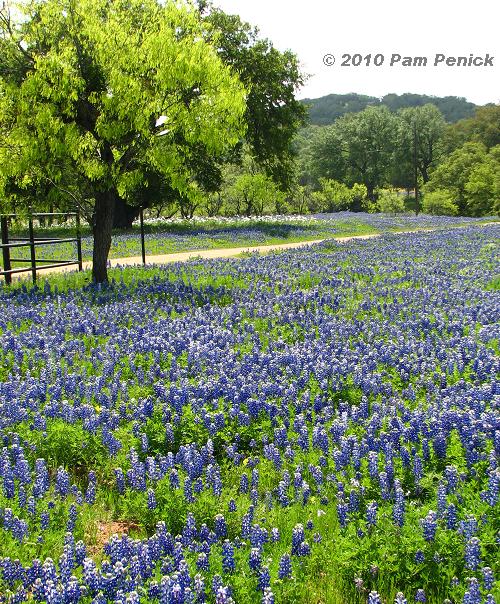 More!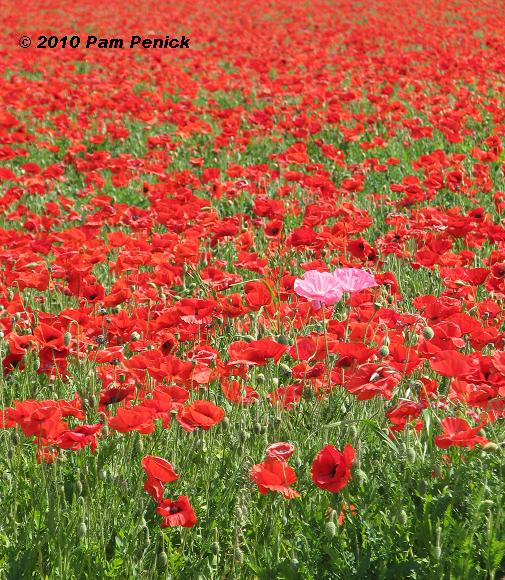 OK, if that's too much bluebonnet adulation for you, how about some red corn poppies? We stopped in Fredericksburg at Wildseed Farms and found this field sown with crimson poppies, with two pink flowers, taller than the red ones, mixed in.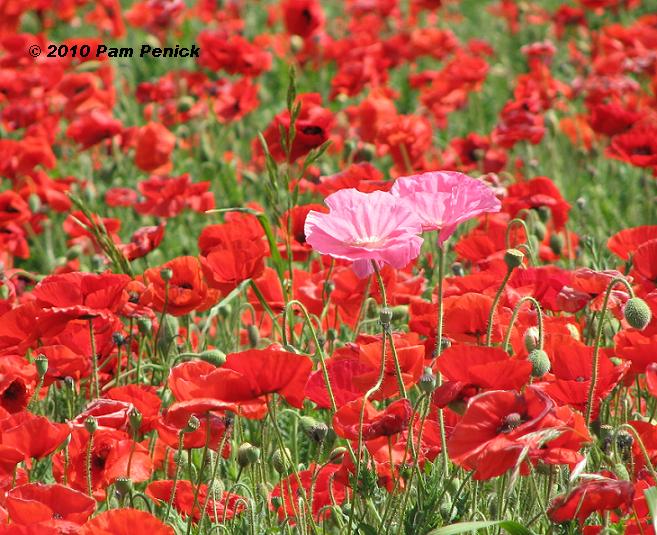 Serendipitously, the pink poppies gave a focal point to the sea of red. Sometimes the happiest designs are completely accidental.
For more images from last Saturday's Hill Country wildflower safari, click here. To see what's blooming in other gardens around the world on this date, visit May Dreams Gardens.
All material © 2006-2010 by Pam Penick for Digging. Unauthorized reproduction prohibited.