April 6th, 2010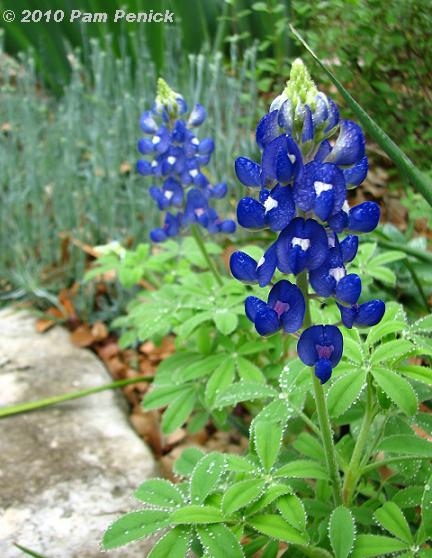 Azure carpets of Texas bluebonnets (Lupinus texensis) on the roadsides are wowing central Texans this spring. I've never seen such a good show in my 16 years in Austin. In my own garden, a very small patch in a raised bed brings the show home and elevates them to sniffing range; they have a lovely if subtle scent. Soon these will be joined by sweet-smelling 'Bath's Pink' dianthus, whose blue-green foliage is visible in the background.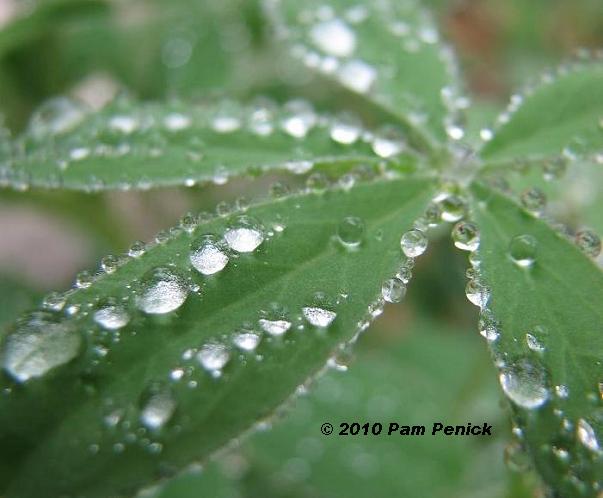 After a brief rain shower a couple of days ago, I found the leaves even more entrancing than the blue flowers.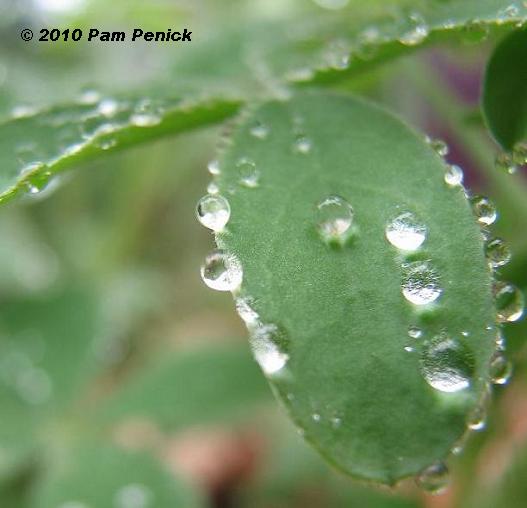 Glistening, perfect orbs of water hung on the furry leaves, ornamenting them like silver Christmas balls.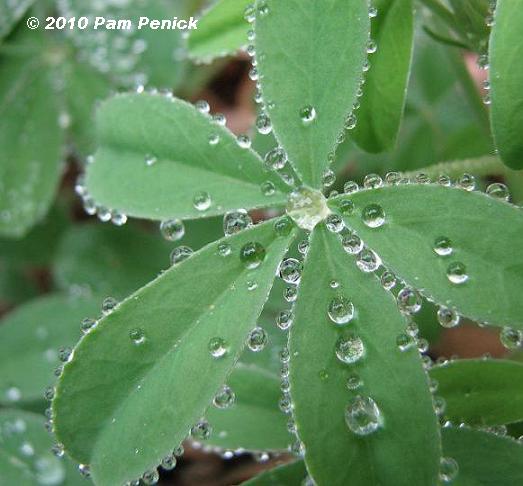 Defying gravity, water droplets spangle these bluebonnet leaves.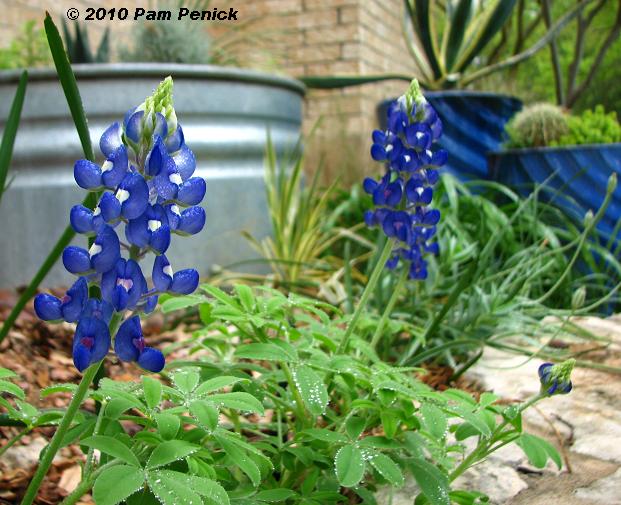 But of course the flowers themselves are delightful. They match my cobalt pots.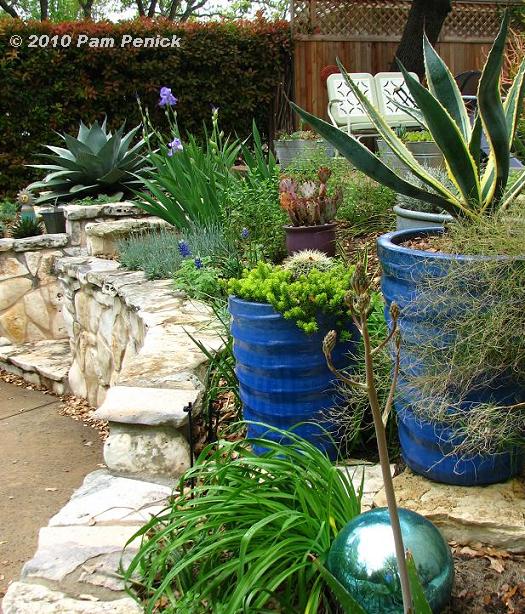 In the long view, you can see that my small patch of bluebonnets occupies hardly any real estate in the raised bed. But the diminutive bluebonnet occupies a Texas-sized place in our hearts, and for good reason.
All material © 2006-2010 by Pam Penick for Digging. Unauthorized reproduction prohibited.