April 5th, 2010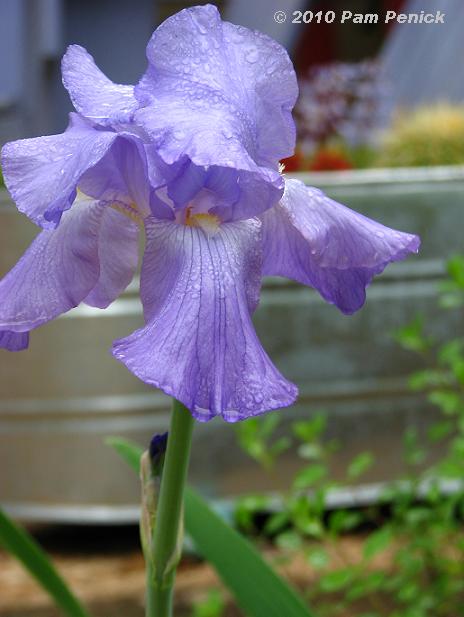 These beautiful but temperamental irises do not bloom every year. In times of drought, they dry up too and stubbornly refuse to set buds. But the rains this winter enticed them into glorious, ruffled bloom this spring, and I'm delighting in them again.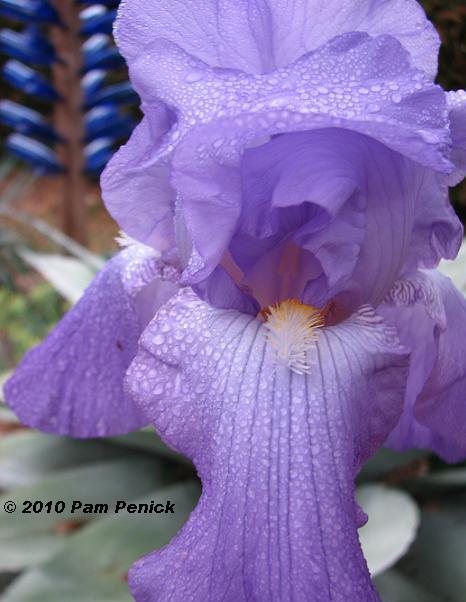 If the friend who gave me a division of them ever knew the name, I forgot it. I call them Shoshana's iris, in memory of my friend's young daughter, who passed away suddenly a year later.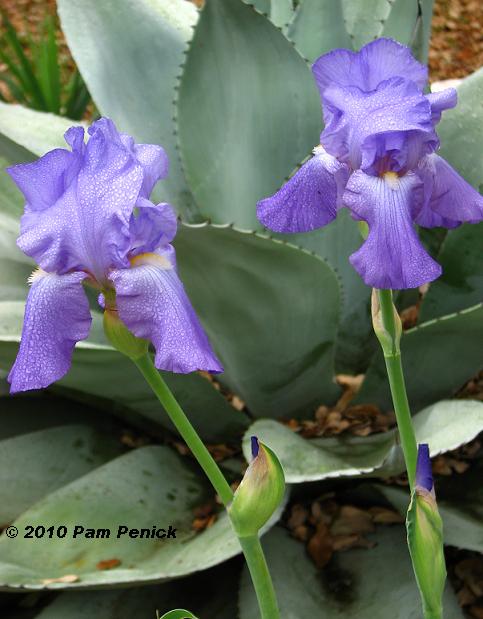 I just shared some divisions of Shoshana's iris at a recent garden-blogger get-together, and I hope they'll flower this year too. But if not, be patient. When the time is right they'll put on a beautiful show.
All material © 2006-2010 by Pam Penick for Digging. Unauthorized reproduction prohibited.