April 1st, 2010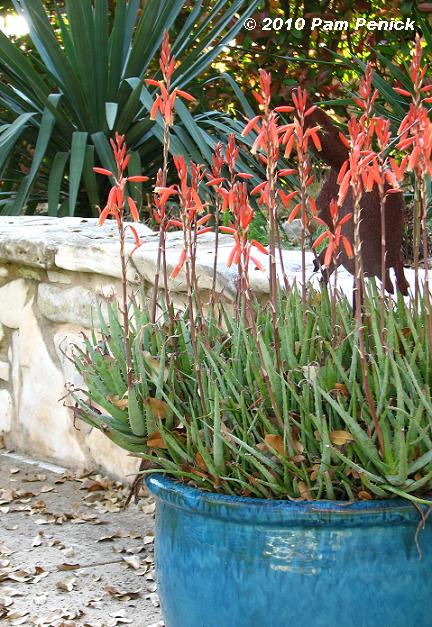 No fooling! Aloes may require protection from the occasional cold winter in Austin, but the payoff comes in early spring, when red or coral flowers rocket skyward. This is 'Blue Elf' aloe, which generally blooms a month earlier, starting at the end of February. But this year's hard freezes delayed its flowering by several weeks.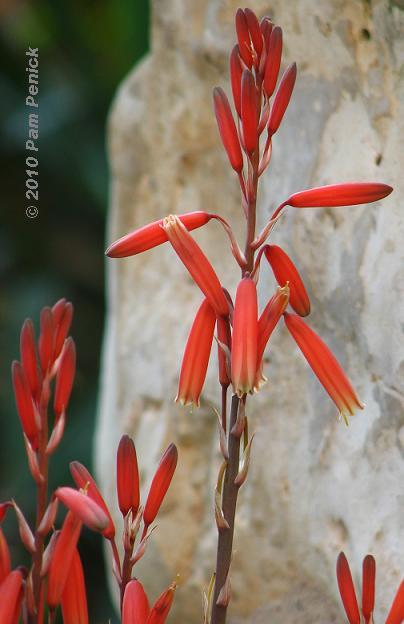 'Blue Elf's tubular flowers are a rich orange-red, and they contrast beautifully with its blue-green leaves.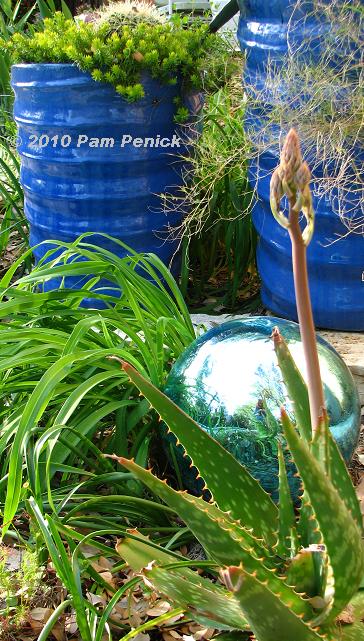 Two out of three of my Aloe saponaria came through the freezes unprotected, with minor damage to the leaf tips. Now that temps are soaring (yesterday it reached 83 F, 28.3 C), they're sending up fat bloom spikes.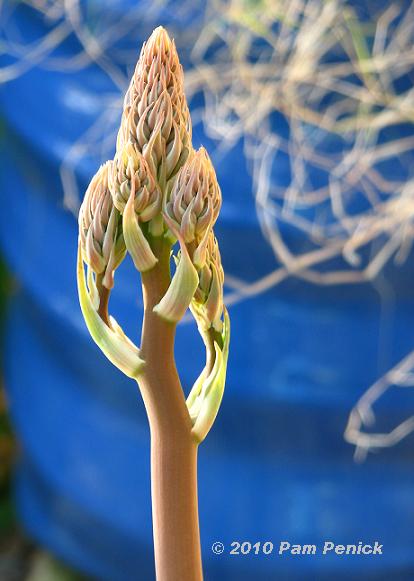 I can't wait to see them open.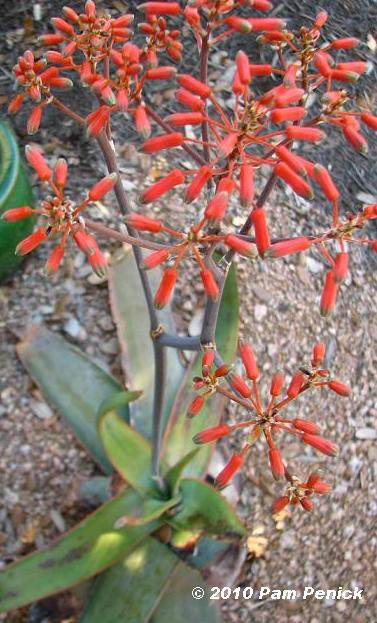 My Aloe striata, purchased on a whim at Oracle Gorge's sale last summer, suffered mightily during the cold snap, covered only by a hastily tossed towel. A budding bloom spike was nipped, along with several fleshy leaves. But recovering quickly, it sent up a new 3-ft. bloom spike that is now open like an explosion of firecrackers.
I have two more aloe varieties that sustained severe damage this winter with no protection: a generically labeled "African aloe" that is probably Aloe maculata, and one from Jeff Pavlat's garden called Aloe ciliaris. Both are making a comeback, and I won't be surprised if they rocket into bloom too.
All material © 2006-2010 by Pam Penick for Digging. Unauthorized reproduction prohibited.