July 24th, 2008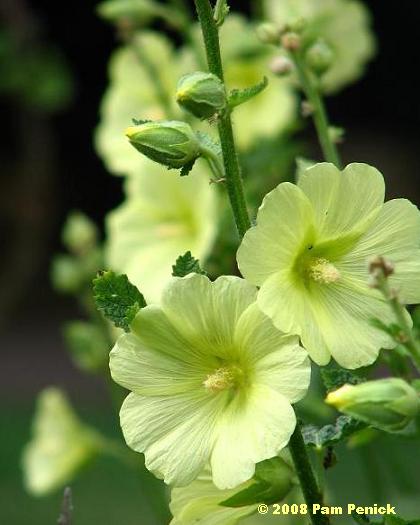 Our final stop on our early July visit to Chanticleer was the Cut Flower & Vegetable Garden. How sweet, green, and lush it appeared—like an April garden in Austin. Old-fashioned lovelies like hollyhocks (above) and sunflowers gave height to the rows of cutting flowers.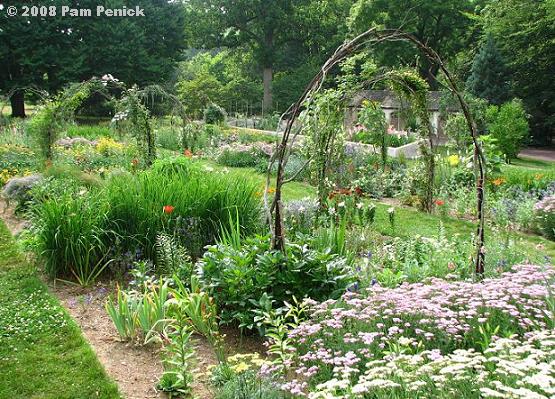 Bent-twig arches also provided height and structure.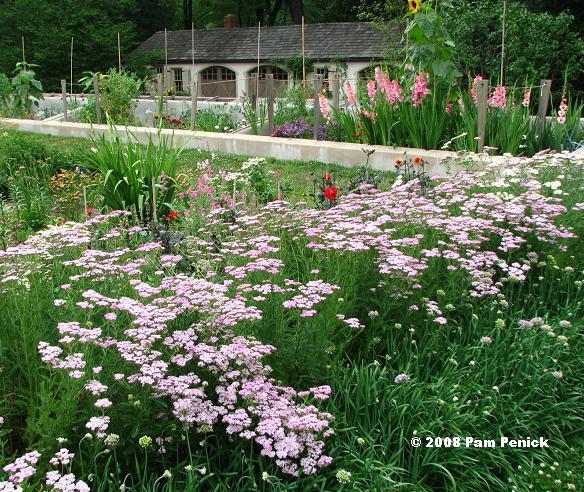 I adored this sweep of pink yarrow.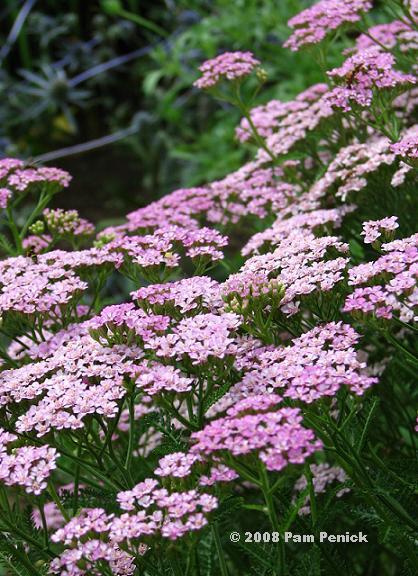 A closer look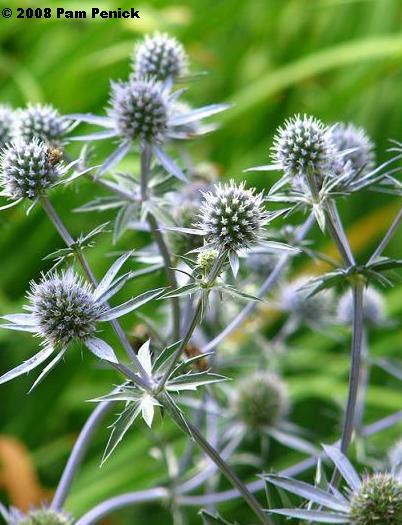 Sea holly is one of those dramatic plants I keep meaning to find a place for in my own garden. The silvery blue foliage and flowerheads are fantastic.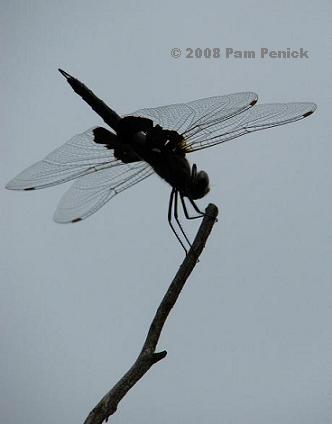 This dragonfly took a rest on one of the arches above our heads, holding still for a silhouetted snapshot.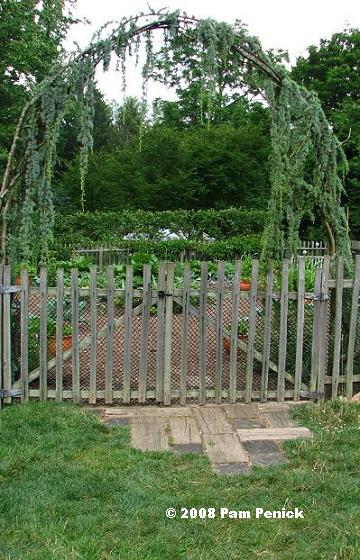 At one end, a picket-fenced potager is entered through an archway of weeping blue atlas cedar.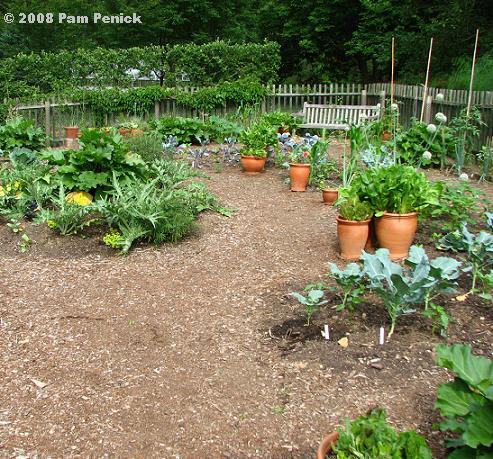 Inside you find a working vegetable garden.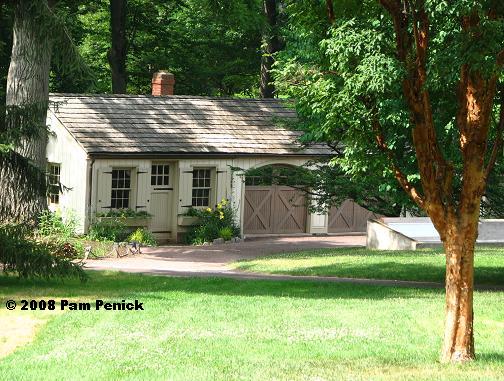 Here too is a picturesque garden shed, outfitted with window boxes and working shutters—even a brick chimney.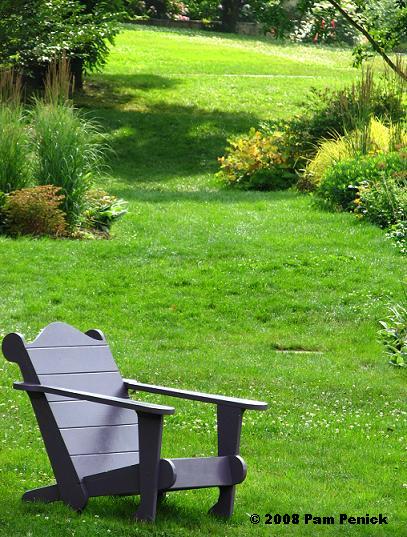 I deeply enjoyed my visit to Chanticleer and hope to visit again one day—perhaps in spring, when rivers of bulbs are in bloom in the orchard and along the stream banks.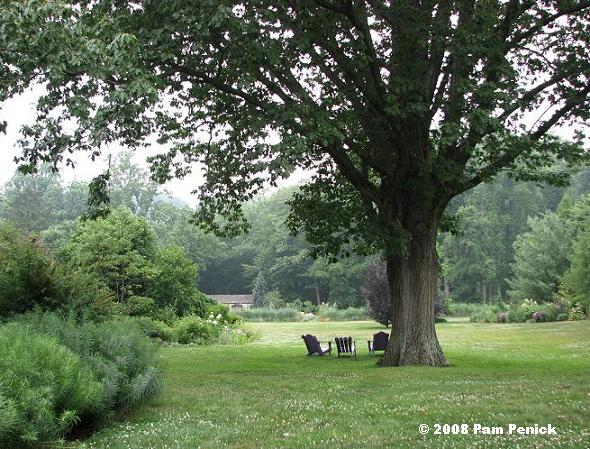 Until then, I'll be strolling the paths and sitting in these chairs in my memory.
For a look back at the Gravel Garden and Ruin, click here. Thanks for joining me on my virtual tour of Chanticleer.
All material © 2006-2008 by Pam Penick for Digging. Unauthorized reproduction prohibited.
posted in
1st garden--2008
,
Arbors
,
Botanic/Public Gardens
,
Containers
,
Dragonflies
,
Edibles
,
Fences
,
Flowers
,
Garden tours 2008
,
Gates
,
Paths
,
Seating
,
Sheds
,
Travel
,
Trees