March 24th, 2010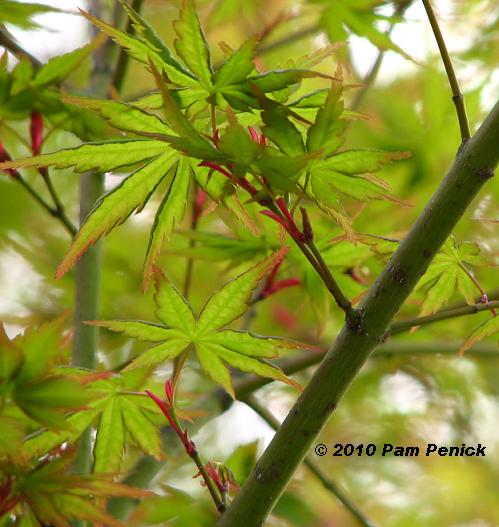 I was reliving my Florida vacation yesterday when 10 of my compadres at Garden Designers Roundtable posted about color. But last night I read through their posts, drooling over the pictures and getting great ideas for my garden. Be sure to check them out to jazz up your world with a little color. Here are the links:
Rebecca Sweet: Gossip in the Garden, Los Altos, CA
Susan Cohan: Miss Rumphius' Rules, Chatham, NJ
Ivette Soler: The Germinatrix, Los Angeles, CA
Andrew Keys: Garden Smackdown, Boston, MA
Christina Salwitz: Personal Garden Coach, Renton, WA
Genevieve Schmidt: North Coast Gardening, Arcata, CA
Jocelyn Chilvers: The Art Garden, Denver, CO
Rochelle Greayer: Studio "G", Boston, MA
Douglas Owens-Pike: Energyscapes, Minneapolis, MN
Scott Hokunson: Blue Heron Landscapes, Granby, CT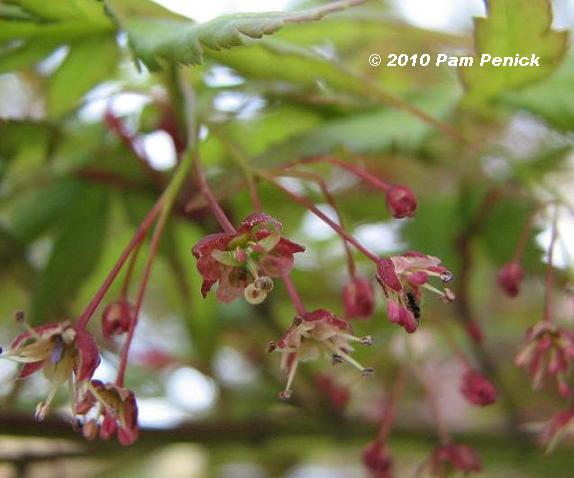 These photos are of my Japanese maple, whose fresh green leaves tipped with rosy red glow like a stained-glass window. Tiny pink-and-ivory flowers dangle below the leaves. I nearly overlooked them, but what a beautiful spring detail.
All material © 2006-2010 by Pam Penick for Digging. Unauthorized reproduction prohibited.